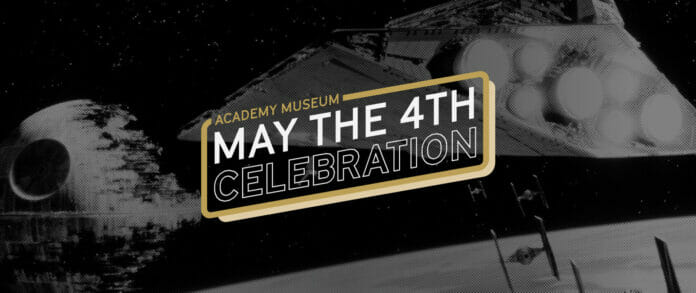 This post contains affiliate links and our team will be compensated if you make a purchase after clicking on the links.

Calling all Star Wars Fans May the 4th is coming soon! The best celebration of A Galaxy Far Far Away in Southern California is coming to the Academy Museum in the City of Angels. The Academy Museum of Motion Pictures which opened to the public over two years ago, is an essential arm of The Academy of Motion Pictures Arts and Sciences. This museum exists to educate film lovers and those from around the world to learn about the importance of motion pictures, their impact on culture, and the preservation of all that goes into making films as filmmaking evolves throughout time.
This Thursday, May the 4th is no different! The Museum will be celebrating the Star Wars film franchise as it pertains to its cultural significance and importance to the film industry. When Star Wars Episode IV was released in theaters forty-five years ago, it changed the way films were made. Thursday at the Academy celebrates that film franchise and the last 40-plus years it has made on our culture collectively. The hours will be 1:30-9:45 pm.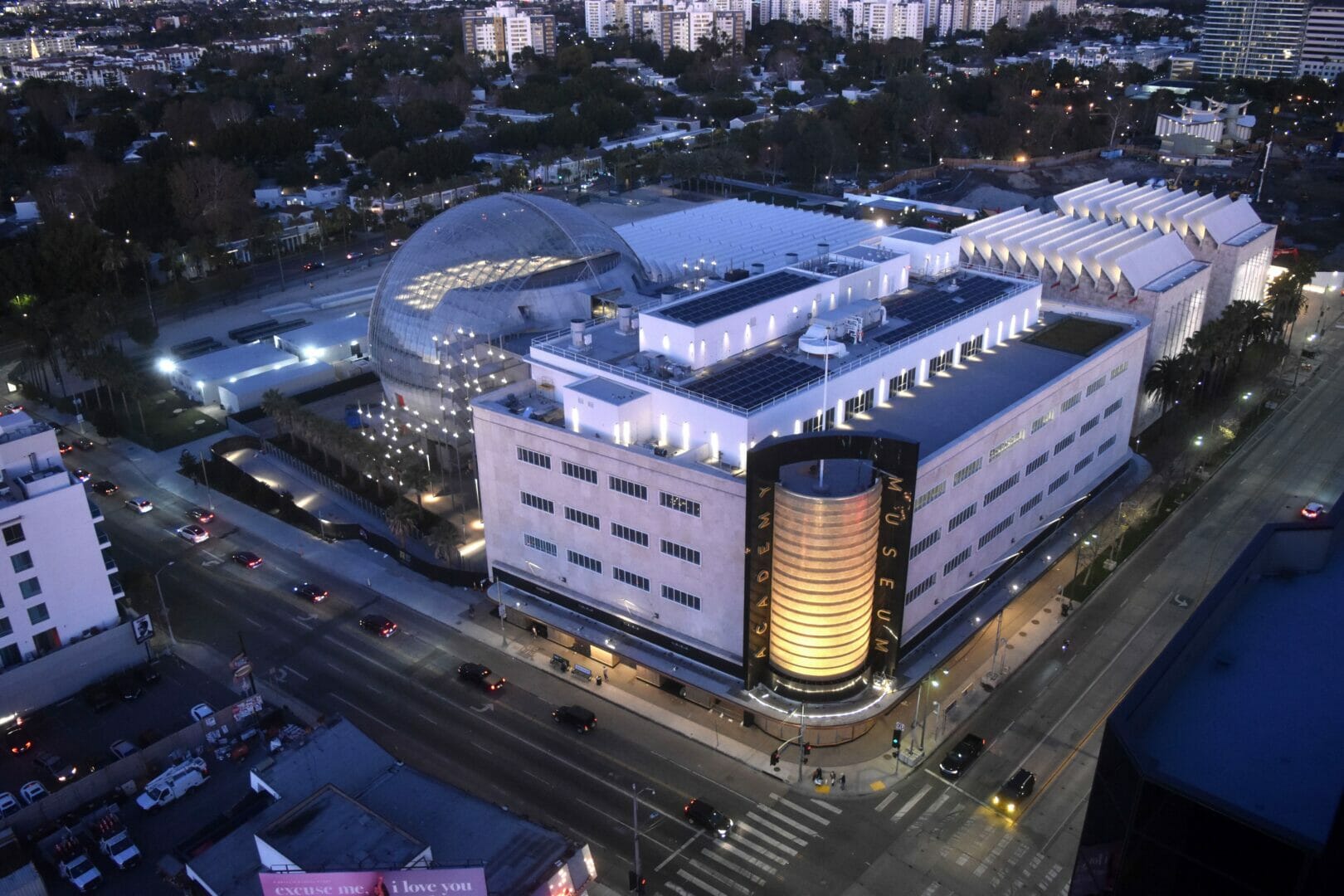 The day will culminate with a special screening that can only be enjoyed at the Museum, for this one night only. The Academy will be showing a print from their archives of the finale to the original Star Wars trilogy, "Return of the Jedi."
In addition to the National Film Registry and its recognition from Star Wars fans worldwide, this screening is sure to remind us of its importance to movie-making since its inception and the impact it has had on fans and has made us want to visit it time and time again.
The Academy Museum is also offering a few ways to celebrate throughout the day. Whether you plan to bring the little ones for a family affair on Star Wars Day or looking for a low-key way to celebrate this big day, here are a few options.
The exciting event will include photo ops with R2-D2, hands-on activities related to the Star Wars universe, a 15% discount on select Star Wars merchandise at the Academy Museum Store (in-store only), and a special 40th-anniversary screening of Star Wars: Episode VI – Return of the Jedi.
In addition, there will be two book signings, one with Paul Hirsch, Oscar-winning film editor of Star Wars: Episode IV – A New Hope(1977) and Star Wars: Episode V – The Empire Strikes Back (1980), and Howard Kazanjian, producer of Star Wars: Episode VI – Return of the Jedi (1983).
For a more detailed listing of the event schedule read below or visit the Academy website for more details.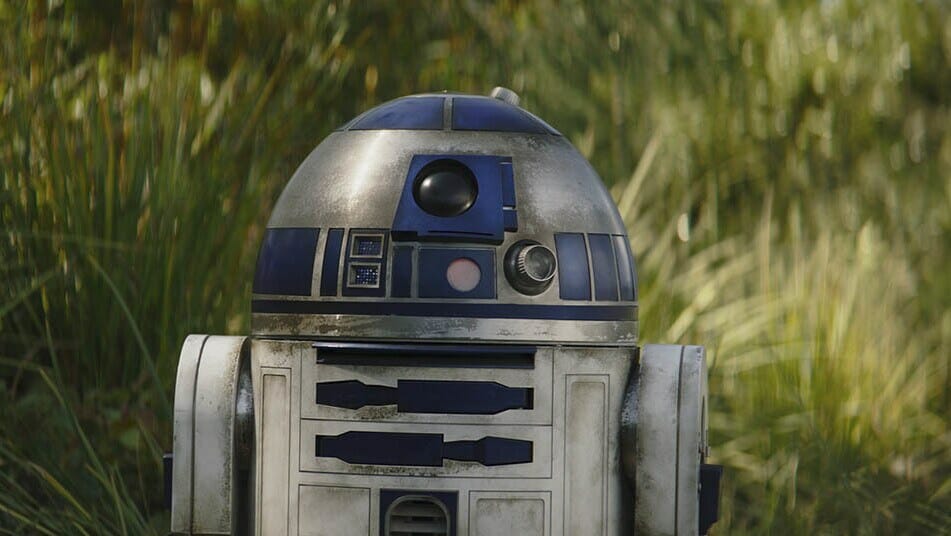 This event includes photo ops, art-making activities, and book signings. It will conclude with a movie screening in the museum's David Geffen Theater. Tickets to the book signings and screening are sold separately.
1:30–3:30 pm Photos with R2-D2! | Sidney Poitier Grand Lobby
1:30–5:30 pm May the 4th Art-Making Activities | Shirley Temple Education Studio
4:30–6:30 pm Photos with R2-D2! | Sidney Poitier Grand Lobby
5–7 pm Book Signings | Sidney Poitier Grand Lobby
7:30 pm Screening of Star Wars: Episode VI – Return of the Jedi | David Geffen Theater
Tickets to the Academy Museum are available only through advance online reservations via the Academy Museum's website and mobile app.
Access to the R2-D2 photo opportunities and educational activities is complimentary with the purchase of general admission; tickets are $25 for adults, $19 for seniors (age 62+), and $15 for students. Admission for visitors ages 17 and younger, and for California residents with an EBT card is free. General admission tickets include access to R2-D2 and education studio activities.
Book Signings: Tickets are $30 for each book separately; $55 for both. Tickets include access to the event and a signed copy of the book(s). You must have a ticket to attend the book signing.
Film Screenings: Film screening tickets are $10 for adults, $7 for seniors (age 62+), and $5 for students and children (age 17-). Ticket prices for Academy Museum Members are $8 for adults, $6 for seniors, and $4 for students and children.
Fans are also encouraged to come dressed up in their favorite Star Wars themed costumes but be aware of the costume policy.
The following are not allowed when dressing in costume at the Academy Museum: body paint, props and toy weapons, and/or full-face coverings. Guests in costume are subject to search at the discretion of Academy Museum staff at any time, and we reserve the right to refuse entry for any reason.
The Academy Museum of Motion Pictures is located at 6067 Wilshire Boulevard, Los Angeles.
Header image credit: Still from Star Wars: Episode VI – Return of the Jedi (1983)