This post contains affiliate links and our team will be compensated if you make a purchase after clicking on the links.

The spectacular magic of Disney animation comes to life in the 3D movie musical "Mickey's PhilharMagic" at Disney California Adventure. Mickey Mouse, Donald Duck and other favorite Disney characters take the stage in this 3D fantasy adventure in the Sunset Showcase Theater in Hollywood Land. And now it has a new digital sign and a new entrance to the theater.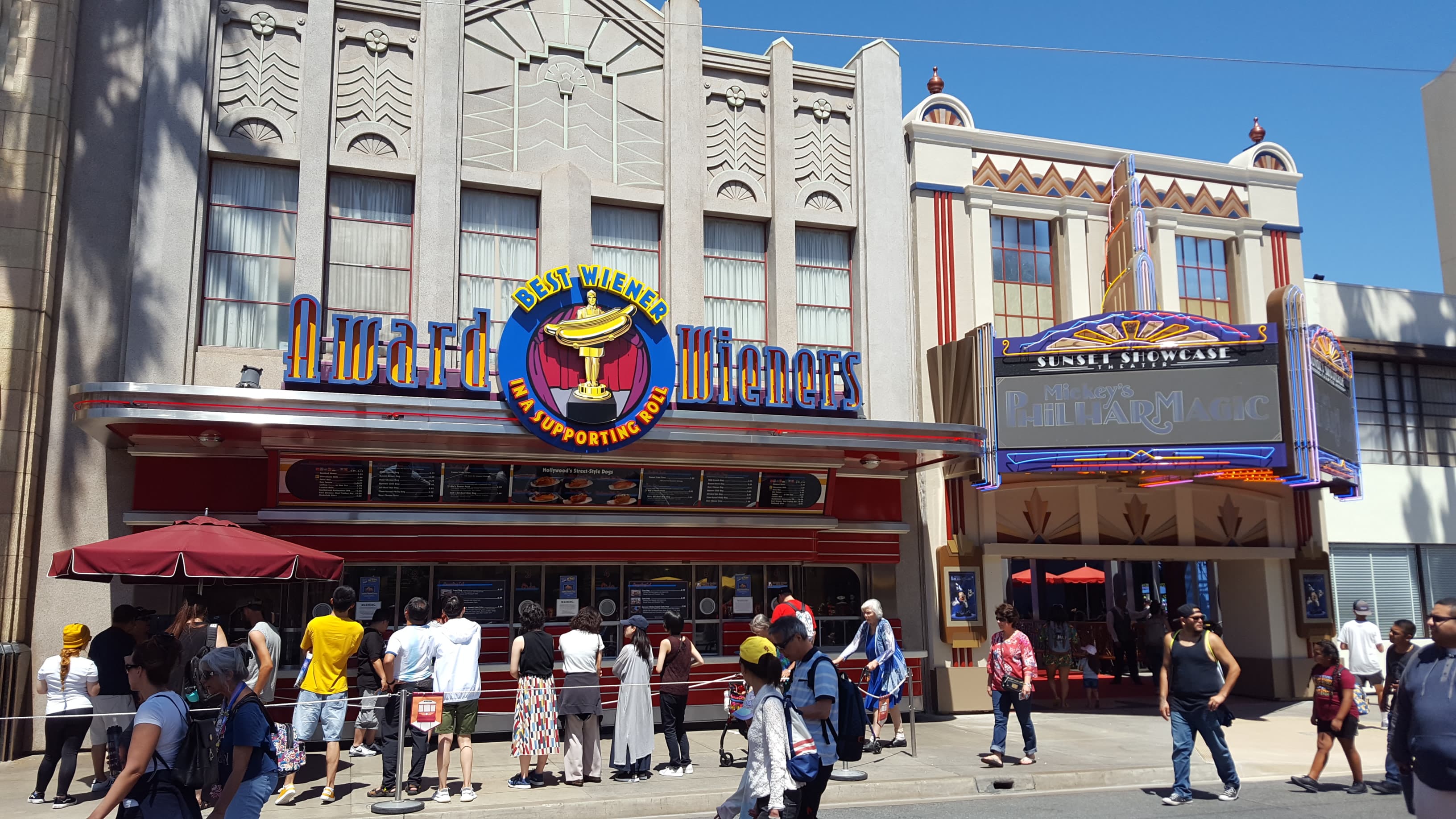 This new digital sign has a look and feel of the El Capitan Theatre in Hollywood and is a more visible entrance to the Sunset Showcase Theater. Before guests would have to go around the corner to enter the theater and if you're not in that area, you wouldn't know if there's a new show or attraction. This makes it more visible off the streets of Hollywood Land and right next to Award Weiners. Previously, banners and other signages hanging along Hollywood Blvd would have to entice guests to journey into the cul de sac of Hollywoodland to find the theatre entrance.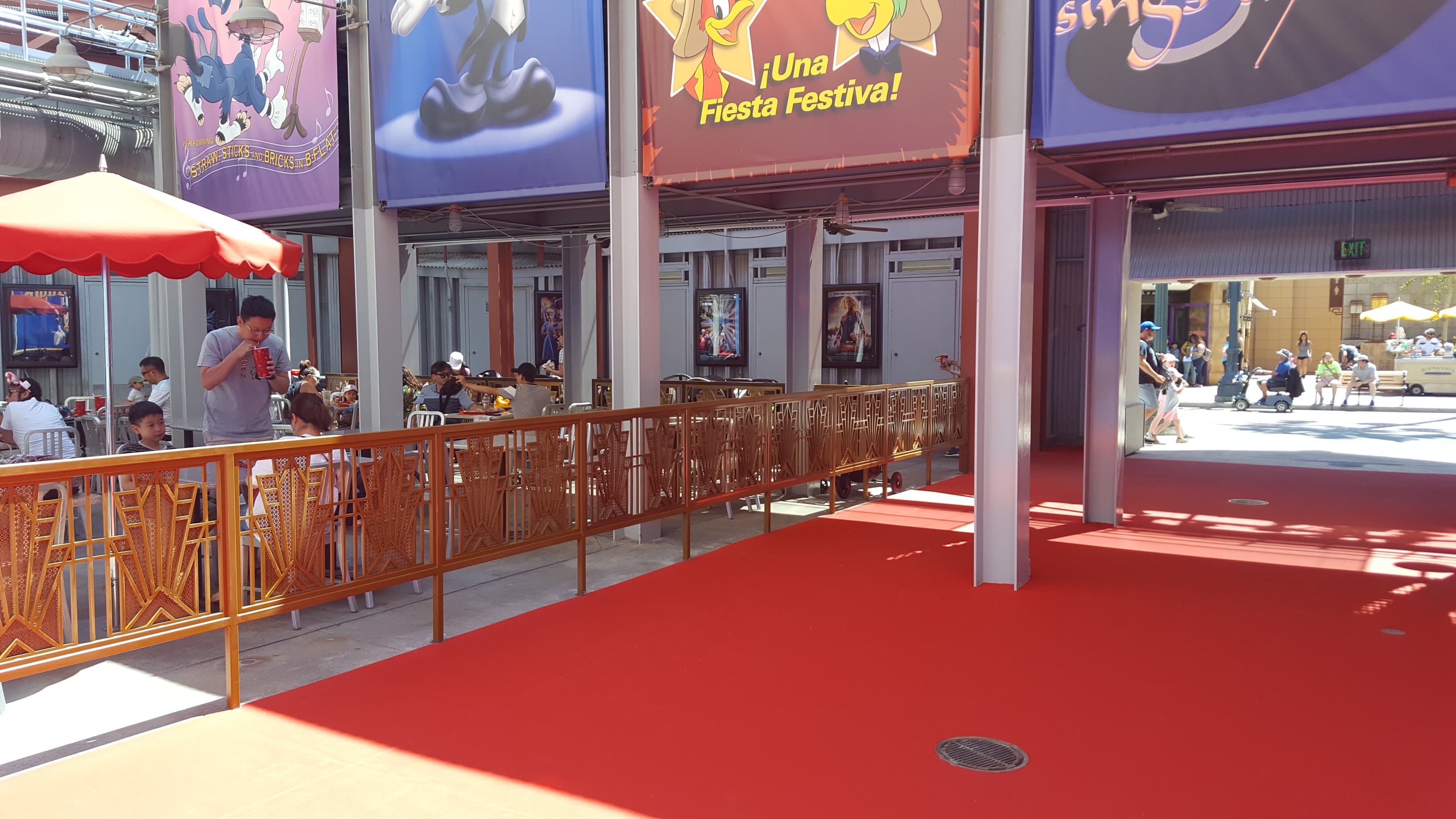 The surrounding area of the sign is also not branded for Mickey's PhilharMagic so it can be easily switched out to accommodate other shows and attractions. As well as the digital sign is now animated.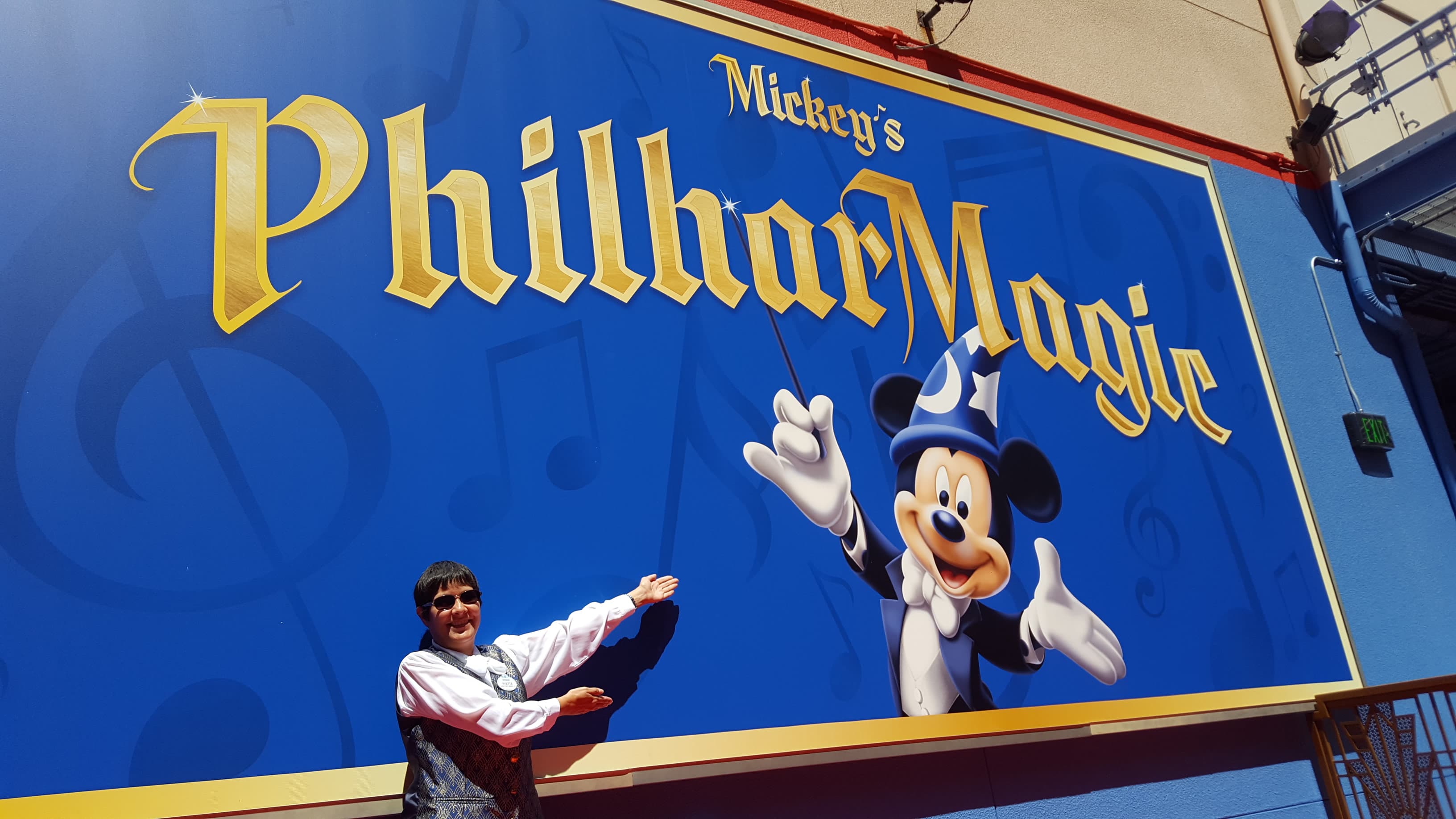 The new digital sign is flexible for any new shows. But there's still a few posters and banners specific to Philharmagic that's used throughout the queue and seating area as it was before.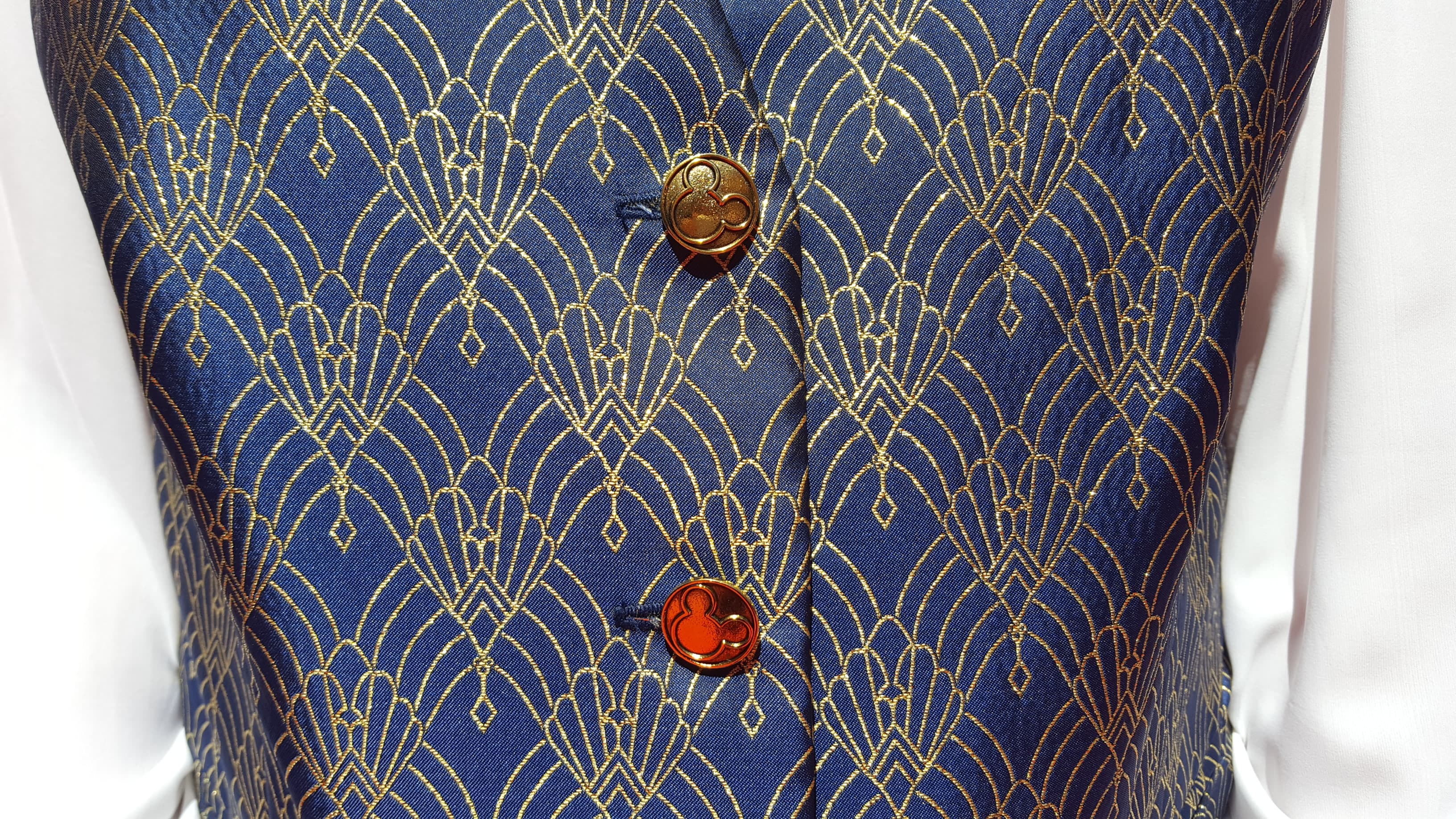 In addition to the sign, cast members are wearing a new costume (with Mickey style buttons) as well as the area has a new carpet leading into the theater. Those who are looking for a place to sit after getting food from Award Weiners, the newly expanded seating area is a nice touch. We also noticed to get into the seating area, you go through the same new entrance.