This post contains affiliate links and our team will be compensated if you make a purchase after clicking on the links.

Love is in the air, hearts are fluttering, and the magic of Valentine's Day can be felt throughout Disneyland Park thanks to a certain polka dot loving mouse! Minnie Mouse has added her own special flair to the park, sprinkling the land with decorative hearts and one of a kind treats.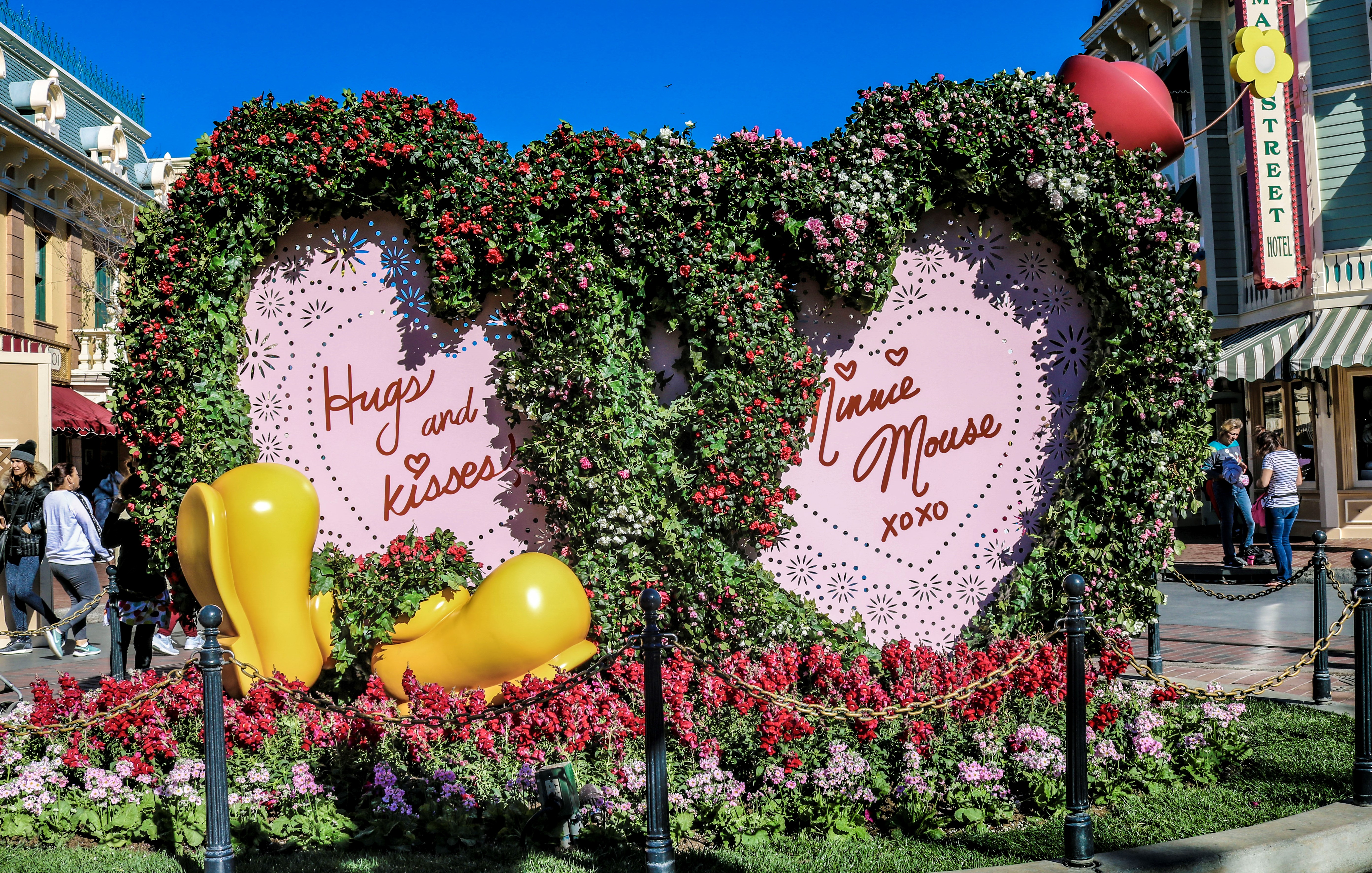 From now through mid February, all guests of the Disneyland Resort will get a chance to take part in the fun. Minnie has placed her hearts in special locations, providing the perfect photo op for you and your loved ones. All the main street vehicles have been fully decorated, filled with flowers, flags, and sweetheart messages.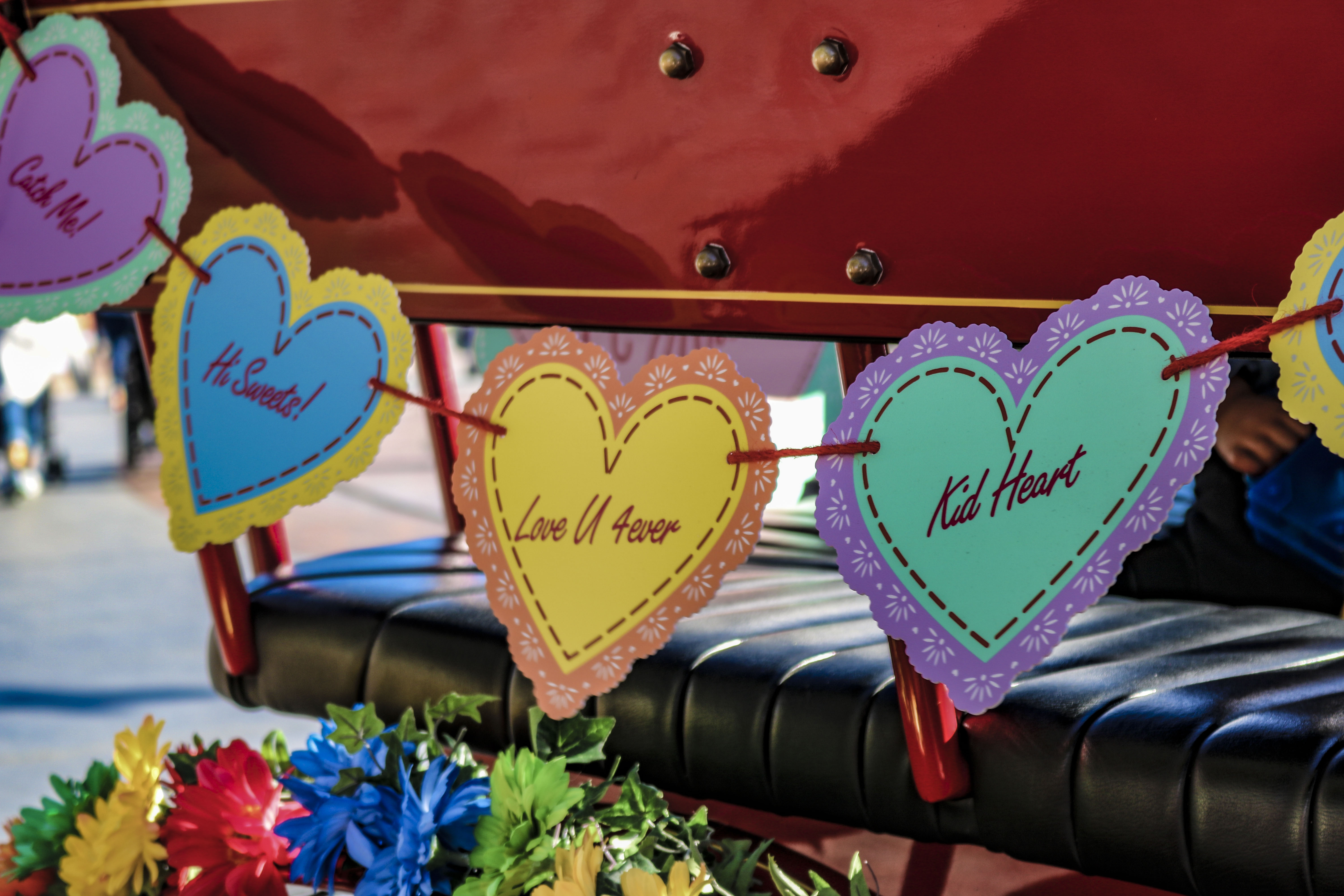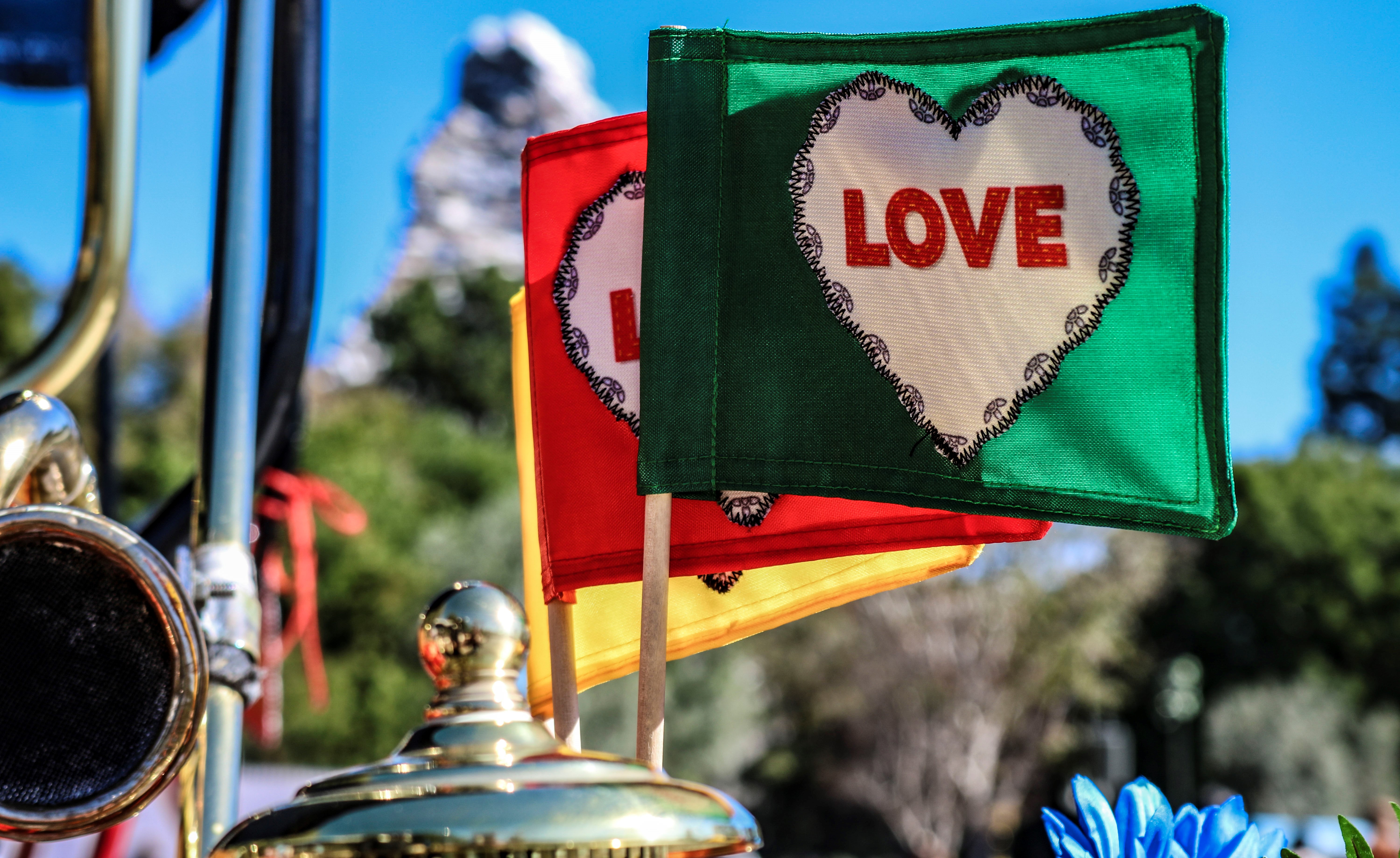 If taking in the sights is not your only goal, make sure to ask about Minnie's special Valentine's scavenger hunt, which we will be covering in further detail very soon! Meanwhile, take full advantage of Minnie's limited Valentine's Day treat offerings, each available through mid February.
Gibson Girl Ice Cream Parlor – Donut Sundae
Jolly Holiday Bakery Cafe – Heart Shaped Mousse Dessert
Golden Horseshoe – Strawberry Cheesecake "Funnel of Love"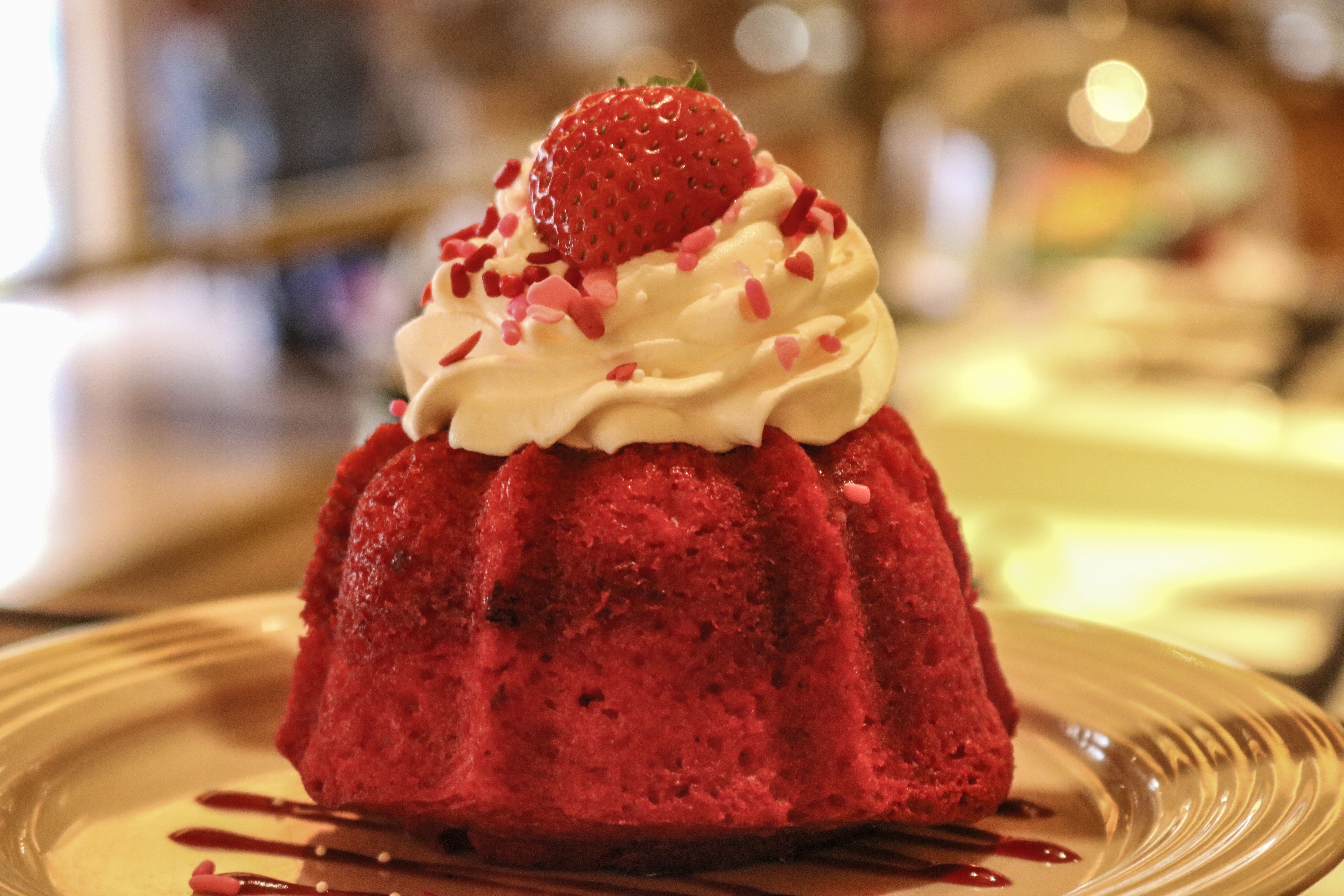 Red Rose Tavern – Cherry Mousse Treat
Market House (Starbucks) – Heart Shaped Linzer Cookie with Minnie Center
Plaza Inn – Strawberry Bundt Cake
Blue Bayou Restaurant – Strawberry Beet Salad and Pillow Cake Dessert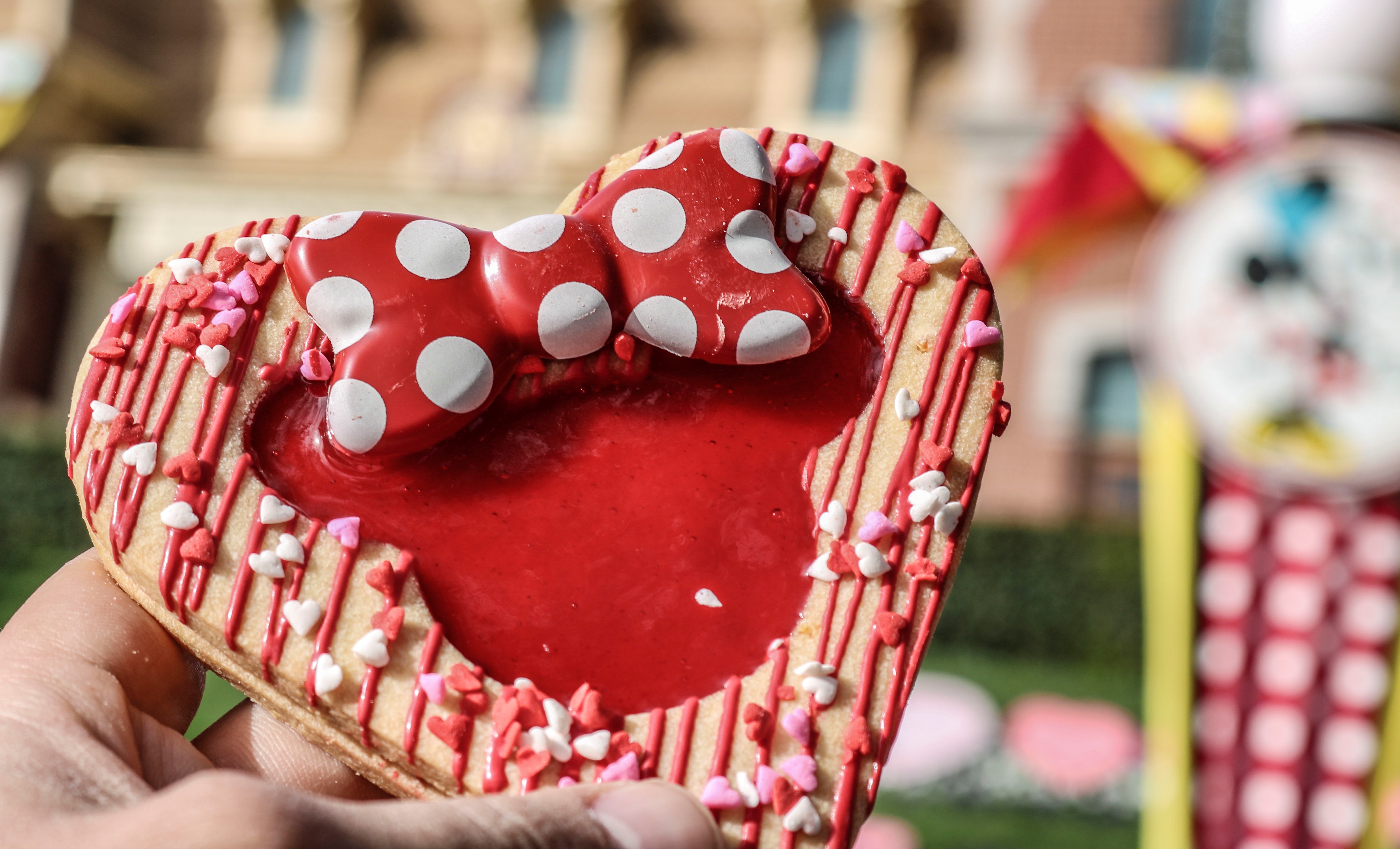 Hungry Bear Restaurant – Specialty Funnel Cake
Rancho Del Zocolo – Molacajete Platter and Chocolate Tamale
River Belle Terrace – Southern Pork Belly Sliders and Chocolate Lava Cake
Bengal Barbeque – Roasted Vegetable Spring Roll
Check out the full Valentine's Day Food Guide here.
There will also be specialty merchandise available, from pins to sweetheart paired plushes. It's the perfect excuse to find your sweet spot and share a special memory with the one you care about most. Whether you want to cruise down lovers lane, or make a quick trip to see Mickey and Minnie Mouse, the fun continues on. It's all apart of this year's Get Your Ears On Celebration. Don't miss out!