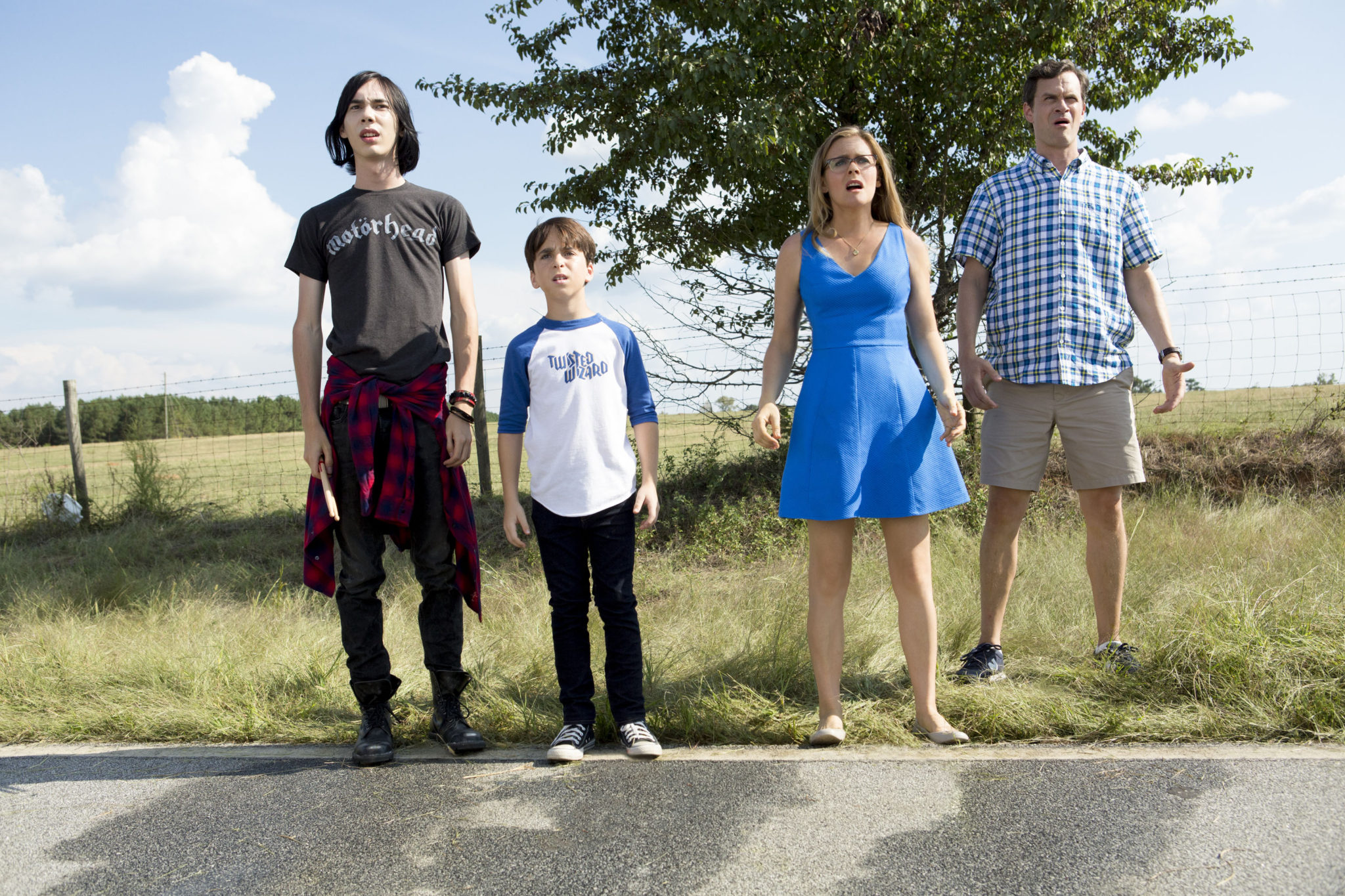 This post contains affiliate links and our team will be compensated if you make a purchase after clicking on the links.

Diary of a Wimpy Kid: The Long Haul is a fun National Lampoon's Vacation-style story about the Heffley family's mis-adventure trip to their Grandma's house for her 90th birthday party. You may find yourself wishing that you were watching Vacation (the original or the remake), or even A Goofy Movie, which had almost the exact story line.
Based on the novel by the same name, this film takes a more technology based approach to the story, with an ongoing theme of cell phones and YouTube. Entirely recast from previous Diary of a Wimpy Kid films, you meet each character in the beginning as they change from the stylized cartoon versions of themselves to their live actors. Our main character Greg (Jason Drucker) finds himself the subject of an embarrassing viral video and internet meme. In an effort to shine a better light on himself, he and Rowley (Owen Asztalos) come up with a plan to try and get Greg in a video with a famous YouTube video gamer. When his mother Susan (Alicia Silverstone) tells them they are taking a family road trip, Greg, Rodrick (Charlie Wright), Manny (Dylan Walters), and their father Frank (Tom Everett Scott) are apprehensive. Will Greg get to meet his gamer hero? Can he overcome the animosity between himself and the "Beardo family" he meets along the way? Will the Heffley family make it through the trip unscathed? It is unlikely, as otherwise there would be no movie.
Ripe with potty humor and a farcical comedy approach, kids will love this movie. At only an hour and a half, parents will love it too. The new cast was great, though I confess this was the first Diary of a Wimpy kid movie I've seen. I felt that the characters reflected what I'd expect from a book for children. The characters were all a bit over-the-top, but with kids, this works. I did laugh a few times, as Rodrick is painfully not very bright, but generally most of the jokes fell a bit flat. There are a few heartwarming moments within the family who, as you would expect, grow closer together throughout the journey.
Susan is inspired by her Family Frolic magazine to provide a fun experience for her family. Though irritating from a child's perspective, Susan's only focus is keeping her children healthy and happy. Greg is a good role model, with a strong moral compass, who just ends up in the wrong place at the wrong time. Though Rodrick is certainly not a great role model, he is not technically a bad kid either. The "Beardo family" they encounter at their first stop plays the bad role models, in order to provide a more innocent and fun dynamic between the family. The family values are strong, but the comedy is lacking. Overall, this will be a great movie to see with the whole family.