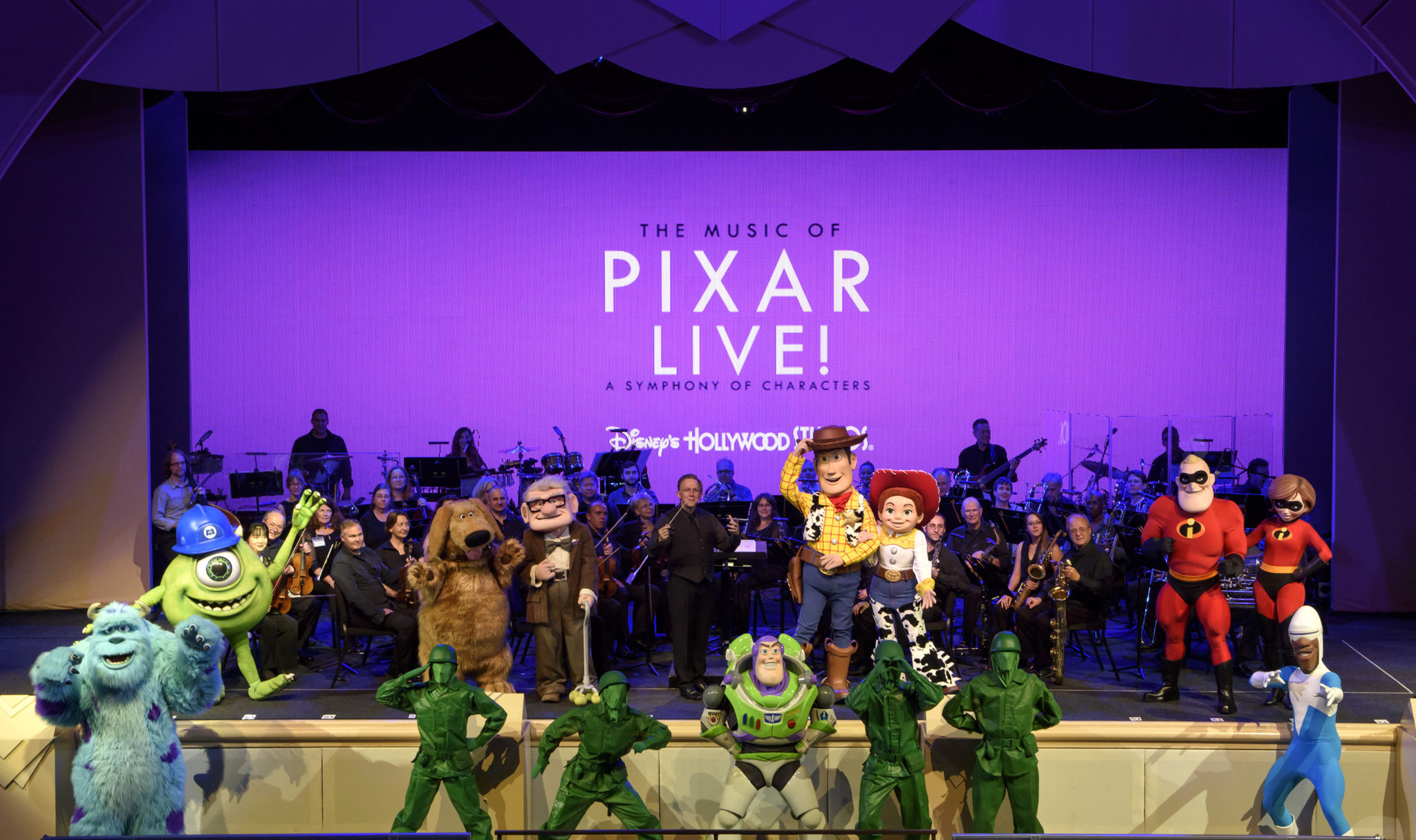 This post contains affiliate links and our team will be compensated if you make a purchase after clicking on the links.

Starting today at Disney's Hollywood Studios in Walt Disney World, guests will be able to experience the music of many favorite Pixar films performed from a live orchestra in 'The Music of Pixar Live! – A Symphony of Characters.' The show takes place in the three times per evening at the Theater of the Stars stage where the Beauty and the Beast show currently runs during the day. The show features live orchestral performances from beloved Pixar features such as "Toy Story," "Up," "Finding Nemo," "Finding Dory," "The Incredibles" and "Cars." Characters such as Mike, Sulley, Woody, Buzz, Mr. Incredible, Elastigirl, Carl Fredrickson, and many more will also be dropping by!
Behind the scenes recordings with many of the minds behind the music and animation of the films will also be featured during the performance. These video segments will give guests an inside look on the composure, story building, and development of these films.
This show will be running every evening in the summer from May 26 – Aug. 27, 2017. Current times are 5:00 PM, 6:45 PM, and 8:15 PM (subject to change). If you are heading to Walt Disney World this summer, put this on your must-do list!