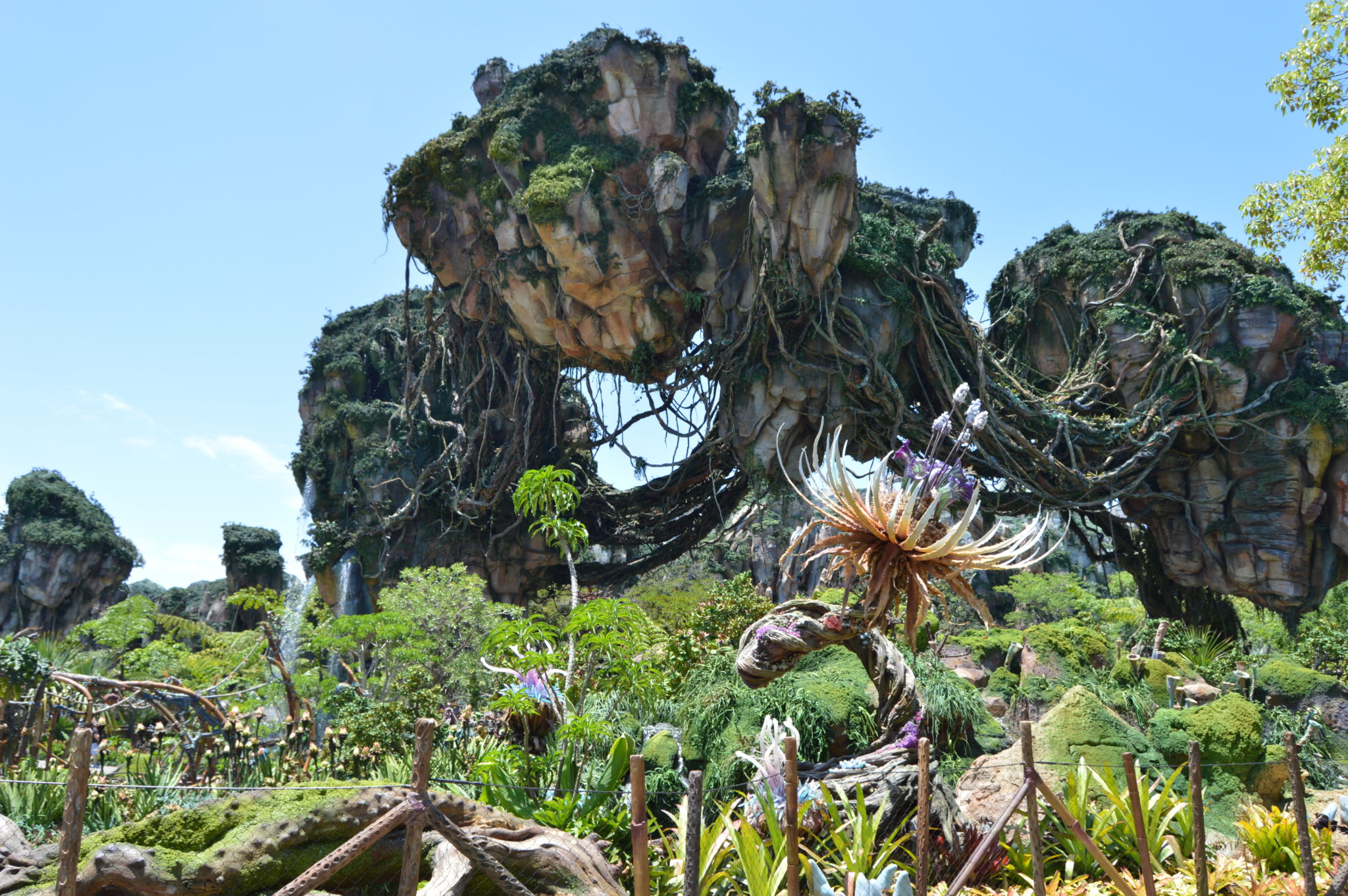 This post contains affiliate links and our team will be compensated if you make a purchase after clicking on the links.

Get ready to be taken into the moon of Pandora at Disney's Animal Kingdom! Today marks the official opening of of Pandora- The World of Avatar, the newest land at Walt Disney World. In this new land you will travel 4.4 light years away from Earth and become immersed in the land and culture of Pandora. The care and detail that went into the creation of this new land is clear as soon as you step foot inside. You will find many unexpected interactive elements, and cast members and characters who speak the language of the indigenous Na'vi people.
At night the land glows to life as much of the flora is made of bioluminescence. Guests will have to opportunity to purchase merchandise such as shirts, face paints, and even their own miniature banshee. Many of these items will also help you glow to life in the night time environment.
Pandora also features two new attractions. The Na'Vi River Journey will take the entire family on a beautiful boat ride exploration of the forests of Pandora. If you are looking for a more thrilling experience, you can hop aboard your very own banshee (or "ikran" as it is pronounced in the native language) and fly through the skies of Pandora as your very own avatar. Both rides give you a very different way to experience the world of Pandora first hand and experience its beauty.
Check out the video below to see the dedication of this new land, and make sure to give it a visit the next time you are in Walt Disney World