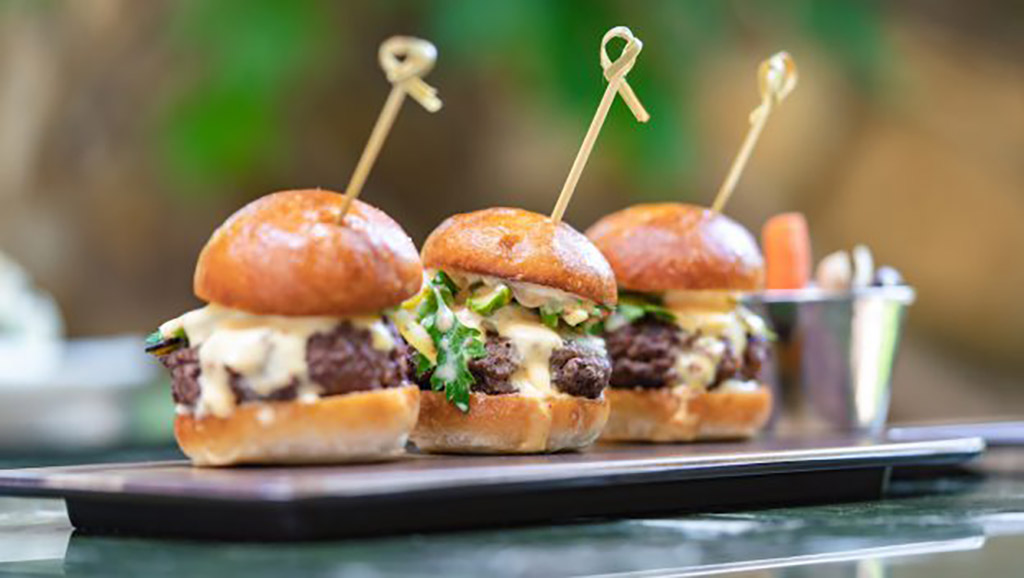 This post contains affiliate links and our team will be compensated if you make a purchase after clicking on the links.

There's a brand-new dining experience coming to Disney's Grand Californian Hotel & Spa, and you'll definitely want to check it out! GCH Craftsman Bar & Grill is the newest addition to the resort's variety of dining establishments, adding a relaxing bar and grill with an incredible menu to the pool area. The Grand Californian Hotel pool area was originally inspired by the Gamble House in Pasadena, and the GCH Craftsman Bar & Grill continues this story by embracing many of the unique arts and crafts details and materials that already exist on the pool deck.
Once open, White Water Snacks will be known as GCH Craftsman Grill and will continue serving its current menu. The new lounge area near the pool will be called GCH Craftsman Bar, which will feature a new menu highlighting a wide variety of flavors that will leave your mouth watering. From artisanal pizzas and avocado toast to sliders, nachos, and even shawarma, there's something for everyone.

The Shawarma Chicken Skewer is a dish that's super exciting and it comes with arugula-fennel salad with radishes, roasted tomatoes, pita bread, lemon wedges, and tzatziki dip. Another option that features chicken is the Garlic-Soy-glazed Chicken Wings with fresno chile, togarashi spice, and furikake.
If you're looking for some BEEF-ier options then you'll want to try the Black Angus Flat Iron Steak Salad or the Double-baked Beef Nachos. The salad is made with endive and spinach leaves and is topped with sautéed shiitake mushrooms, crumbled eggs, feta snow, black Angus steak, and a Champagne vinaigrette. The beef nachos make for a great shareable bite with bacon lardons, black beans, scallions, jalapeño pepper, cilantro, queso fresco, guacamole, and crema. There's also the Cali Sliders, featuring American wagyu patty, oven-roasted tomato, vegetable relish, spiced hollandaise, swiss, artichoke aïoli, and pickled vegetables.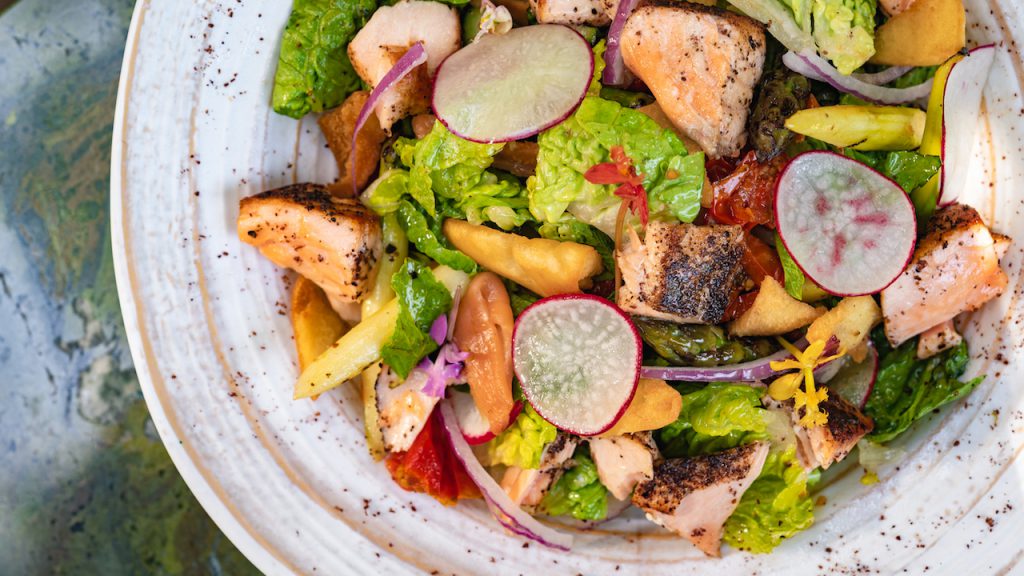 On the seafaring side, the Maine Lobster Quesadilla with Monterey Jack and queso fresco is a great selection along with the Lemon-Sumac Salmon Salad or the Kimchee-marinated Ahi Tuna Lettuce Cup. Both come with a variety of vegetables and lettuce and are great dishes for those looking for a lighter option!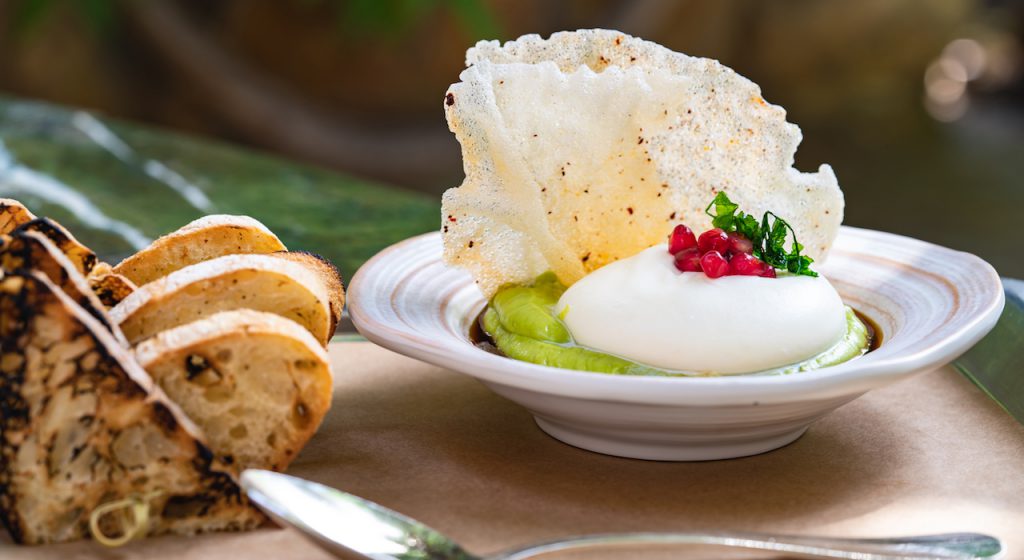 For a vegetarian option, you might want to try the popular Avocado Toast or the Black Truffle-charred Cauliflower Grilled Cheese Sandwich, which comes with charred cauliflower, cheese béchamel, black truffles, and pickled vegetables on sourdough bread.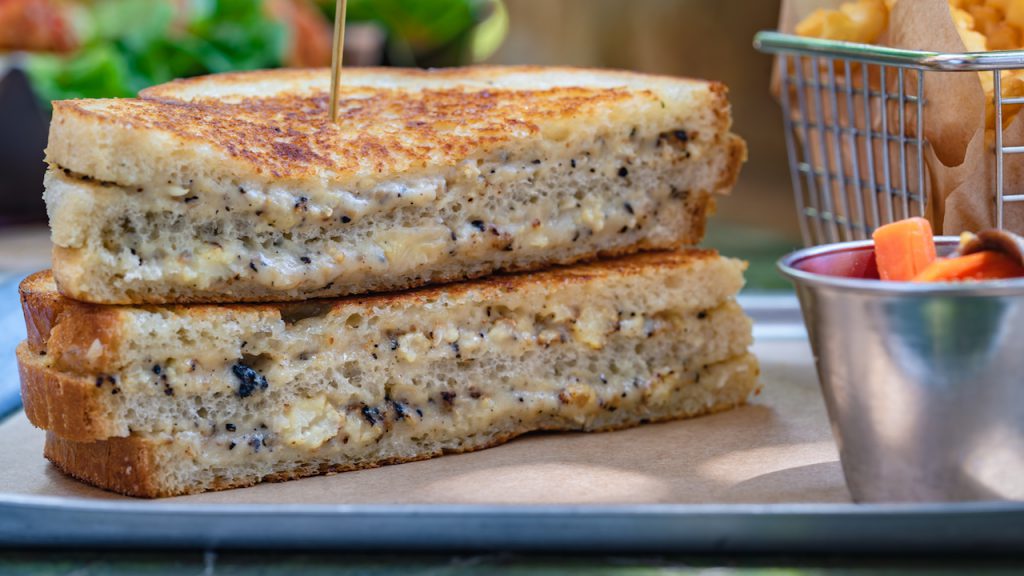 The menu also features a selection of artisanal pizzas, including Margherita Pizza, Forest Mushroom Pizza, Classic Pepperoni Pizza, and a unique Charcuterie Pizza. The Charcuterie Pizza comes topped with premium pepperoni, prosciutto, salami, Italian sausage, arugula, fire-roasted tomatoes, grana padano, and aged provolone.
Kids can enjoy a great menu of smaller dishes which includes chicken skewers, salmon filet, parmesan-crusted grilled cheese, and favorites like chicken tenders, hamburgers, and a PBJ sandwich with chocolate-hazelnut spread.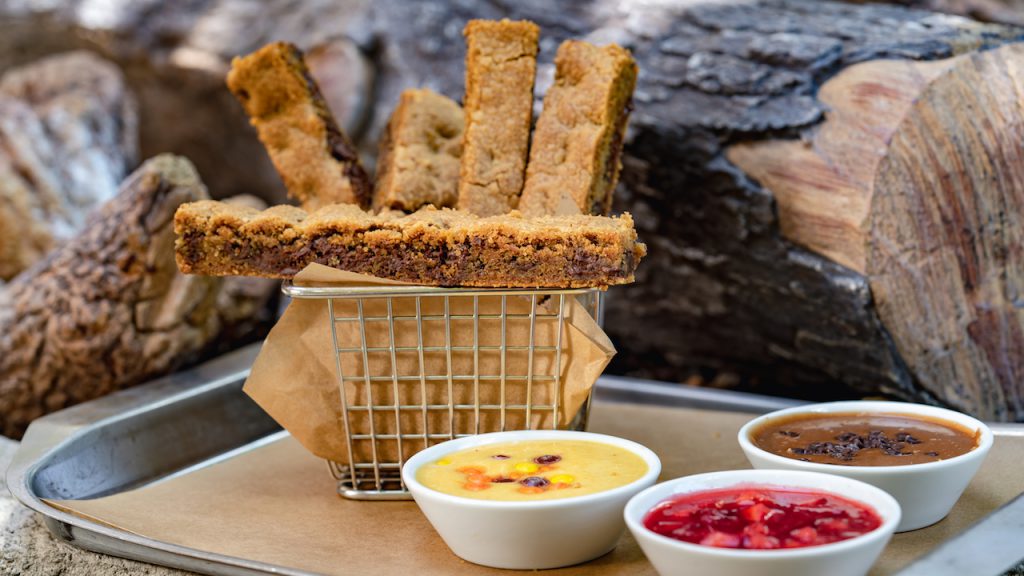 And finally, satisfy your sweet tooth with one of three incredible desserts. Try the Root Beer Float or a Waffle-Churro Sundae with vanilla ice cream, chocolate and caramel sauces, chantilly cream, and chocolate pearls. You'll also love the Salted Chocolate Chip Cookie Fingers served with strawberry marmalade and hazelnut dipping sauces!
GCH Craftsman Bar & Grill will open soon at Disney's Grand Californian Hotel & Spa, so be sure to come on down and hang out with us! GCH Craftsman Bar & Grill will be open to all guests. The pool area will be available only to resort guests with a designated wrist band. For more information, visit the Disneyland Resort website or call 714 781-DINE (714 781-3463).
Source: Disney