This post contains affiliate links and our team will be compensated if you make a purchase after clicking on the links.

The summer box office is beginning to sizzle, and with it, comes Fox's new action-comedy, Stuber. Starring Guardians of the Galaxy's, Dave Bautista, and comedian Kumail Nanjiani, the film takes you down a very familiar route that's filled with plenty of one liners, over the top fight scenes, and nonstop reminders of unlikely bonds between two drastically different characters. From start to finish, you know exactly what you're getting into.
For those seeking out a quick and fun popcorn flick, Stuber isn't a bad choice, for it plays to the strengths of both Bautista and Nanjiani perfectly. You get plenty of laughs, cringe-worthy situational humor, and engaging moments that help drive the film home. Nanjiani, who most recently came off a short stint in The Twilight Zone, is hilarious, finding the right amount of drab and sympathy needed to pull off the overly cautious Uber driver, Stu. He's a typical pushover, which isn't new, but very relatable in his constant attempts to break out of his mediocrity.
Meanwhile, Bautista is a down on his luck LAPD veteran named Vic, punching his way through the usual suspects, not holding back for a single moment. He's a brute, playing up the role in a very brash and Steven Seagal-like way, all the while, learning how to find a balance with his home life, which again, is nothing new to the narrative, but works for Stuber is shooting for.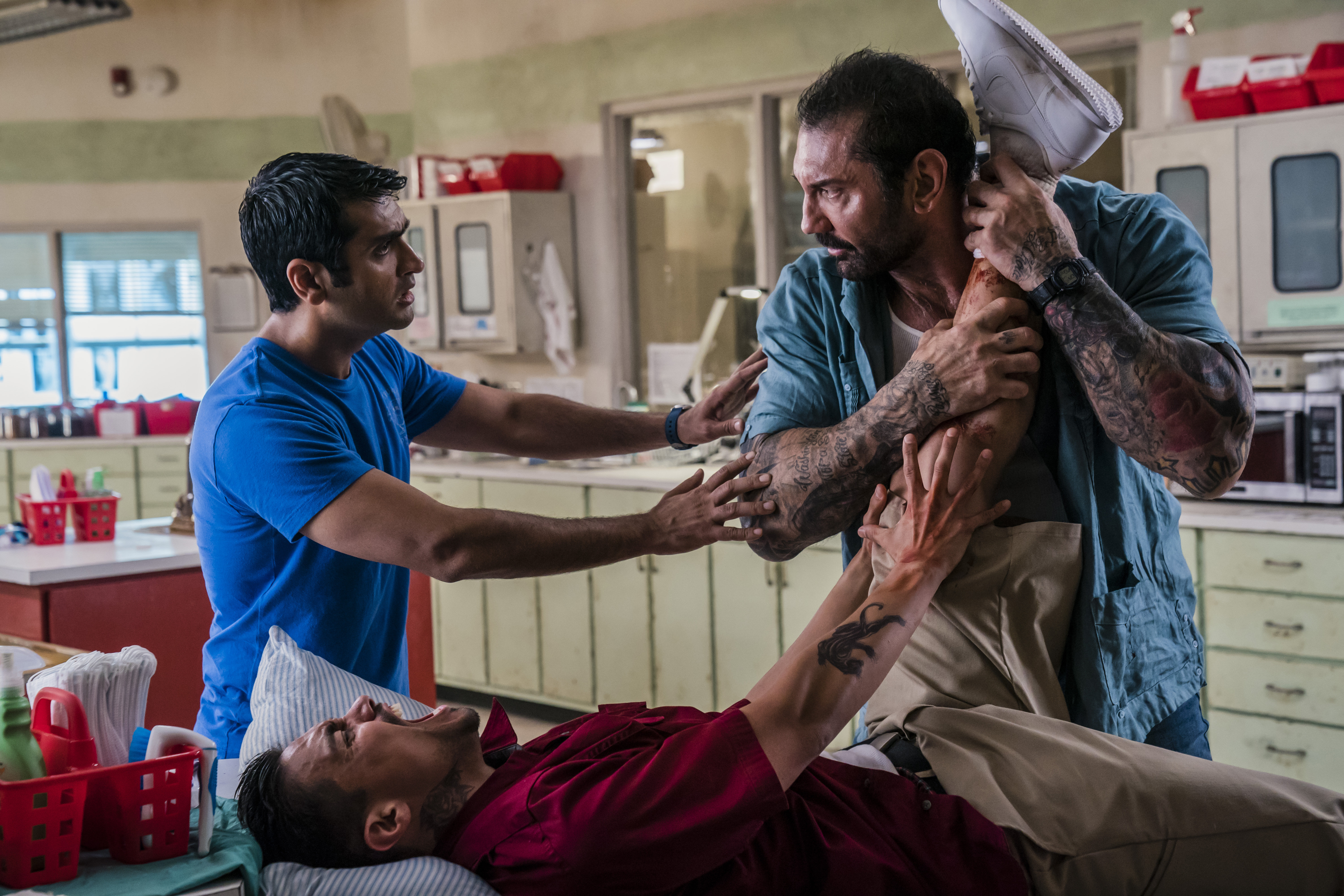 The aim couldn't be more solid, hitting all the right points by playing up the stark contrast in both Batista and Nanjiani's comedic styles. Their opposites bounce back and forth with gleeful abandon, delivering a top notch performance throughout while not being afraid to make fun of the dynamic at the same time. It's truly ridiculous, and for a film revolving around Uber drivers and trigger happy cops, you couldn't ask for anything more.
While some comedies try too hard to break new ground, reinvent the wheel, or at least attempt to make it look as such, Stuber stands apart since it doesn't try to do any of those things. Rather than drastically failing, like many of those films do, it does a fantastic job delivering the laughs in an awkwardly charming thrill ride.
If you are looking for a game changer for your summer movie list, this isn't it, but if you are seeking out a fun movie that will leave you sharing your own oddball Uber stories, then make sure to open your app and request a quick pool down to your local theater.
Stuber releases nationwide on July 11th, 2019.