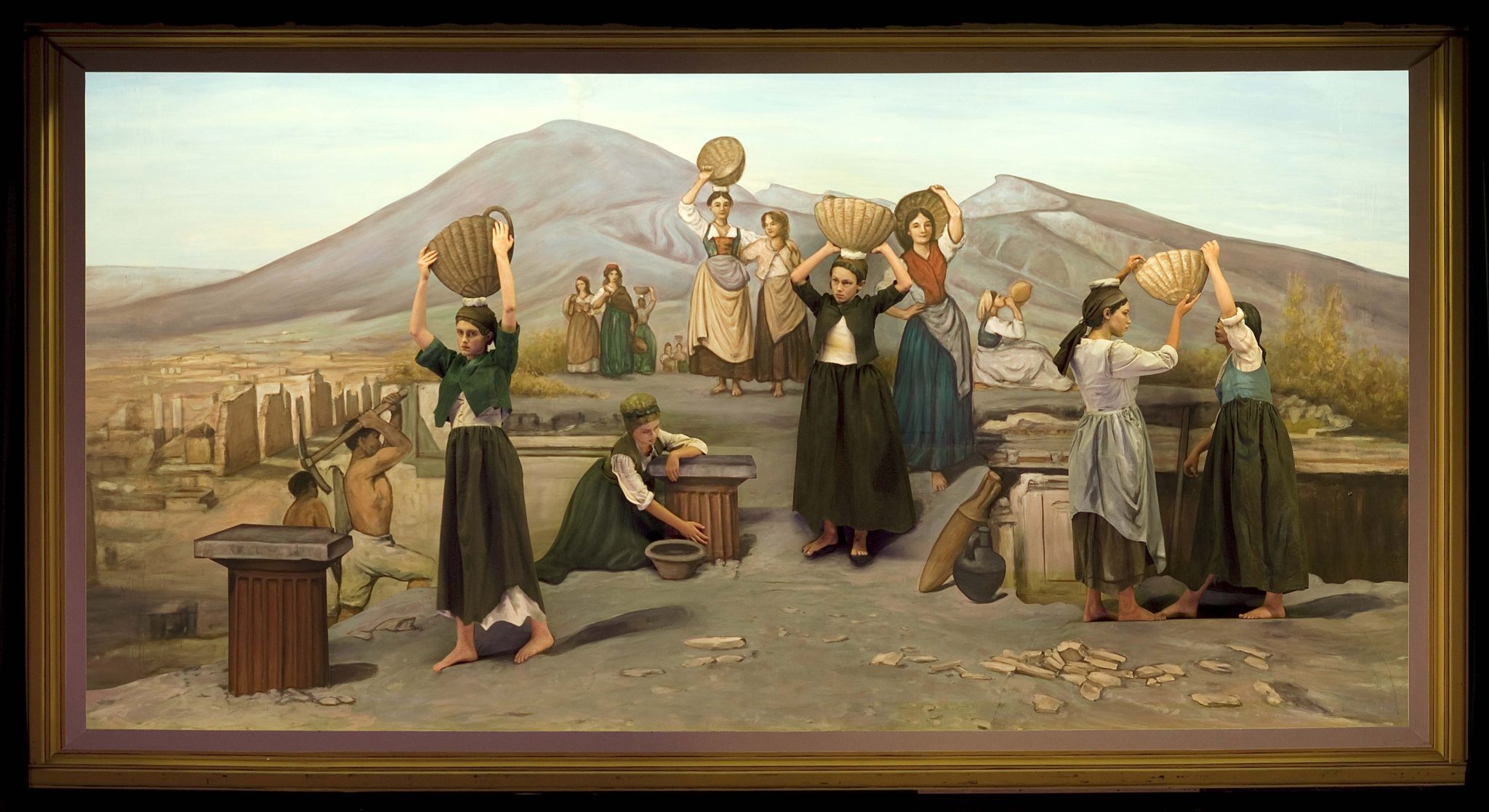 This post contains affiliate links and our team will be compensated if you make a purchase after clicking on the links.

It is hard to overstate the beauty and magnificence of the Pageant of the Masters. The spectacle, held in an open-air theater in Laguna Beach, is one of my favorite annual Southern California events and something that any lover of art and culture should experience at least once.
Now in its 85th season, the world-renown stage show incredibly recreates and brings to life famous paintings with a group of live, motionless models and beautiful backdrops, set within huge picture frames on a massive outdoor stage, with a professional orchestra, live narration, and sophisticated lighting.
Located in a rustic Laguna Beach canyon, two blocks from the ocean, The Pageant's 90-minute nightly performances are highlighted by tableaux vivants or living pictures that take the 2,000-seat Irvine Bowl Park stage in the corner of the festival grounds.
The "pictures" are remarkable re-creations of classical and contemporary masterpieces, "painted" with real people, painstakingly made-up with costumes and makeup. The painting are then filled with authentic backdrops and wrapped by giant picture frames. When the curtain is lifted, each 90-second-long picture is accompanied by an orchestra, with an original score; a live narration; and sophisticated lighting.
The title of this year's Pageant is "The Grand Tour." It is a tribute to the those adventurous souls who set out on pilgrimages by land and sea in the 17th and 18th centuries to the great cultural centers of Europe to see the world's great art firsthand.
Pageant Director Challis Davy says she when thinking about this year's theme, she was curious about the tremendous difficulties travelers encountered in the 18th century, with horse-drawn coaches on unpaved roads and no railways, hotels or public museums. "The original Grand Tours were educational pilgrimages, to Paris, Rome and beyond," says Davy. "I hope we can recreate some of that sense of awe shared by those early travelers when they visited the grand palaces, ancient ruins and art centers of Europe."
For 2017, the Pageant's lineup includes masterpieces by Leonardo da Vinci, Tiepolo, Longhi, Watteau, Reynolds and Romney. And as in previous years, the production also includes American artists like John Singer Sargent whose work was transformed by his travels.
One of my favorite "paintings" from this year's show is a recreation of a 19th century poster featuring Annie Oakley holding a rifle as part of Buffalo Bills Wild West Show. Another stunning work is "The Jockey Club" by Archibald Motley. Painted on oil in 1929, this colorful work depicts party-goers out on the town in the roaring 1920s. And then there is "Fouilles à Pompéi" by Edouard A. Sain in 1865, which captures a group of people excavating at the scene of Pompeii.
As usual, all the paintings in the show make it practically impossible to tell that there are actual real people on stage.
The pageant is part of the larger Festival of Arts, a summer-long celebration of art and artists. This year's festival showcases the works of 140 of Orange County's best original painters, sculptors, ceramists, jewelers, and photographers. The festival also offers free daily art workshops for the whole family, live Jazz and blues, wine tastings, cooking classes, restaurants and more. In 2017, the Festival of Arts debuted its brand new $10 million facility which features a new layout for the art exhibit area, workshops, gift shop and concert stage.
During my visit to Laguna Beach for the festival and Pageant of the Masters this year, I stayed at The Ranch at Laguna Beach, a luxurious and rustic resort, set next to a flowing stream, in a lush canyon a few hundred yards from the Pacific Ocean. For more information and reservations, call (800) 223-3309 or visit: www.theranchlb.com
The Festival of Arts and the Pageant of the Masters runs through August 31. The address is 650 Laguna Canyon Rd., Laguna Beach, 92651. The festival is open daily, 10 am – 11:30 pm. Festival admission ranges from $5 – $12. Pageant of the Masters has performances nightly at 8:30 pm. Pageant tickets range from $15 – $250 depending on seat location and date. For more information on tickets and special discounts, call (949) 494-1145 or visit: www.foapom.com or www.PageantTickets.com