This post contains affiliate links and our team will be compensated if you make a purchase after clicking on the links.

The journey toward the end felt closer than ever for fans at Star Wars Celebration Chicago this Friday, being the first in the world to see the new Star Wars Episode IX teaser trailer.
The big event drew in a packed house at the Wintrust Arena, with lines wrapping around the perimeter for their chance to be part of the magic.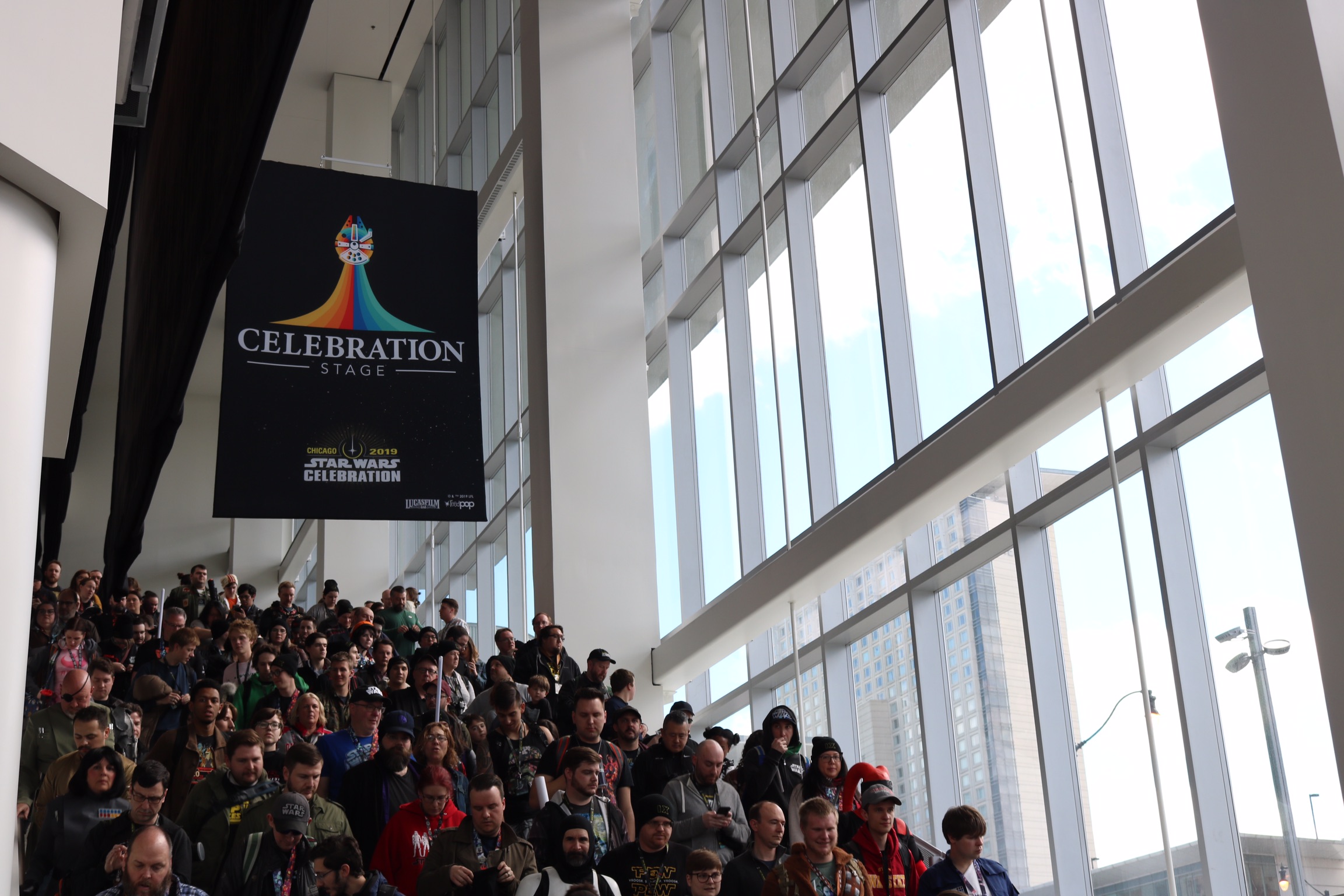 The new trailer was introduced by a star studded panel that featured host, Stephen Colbert, bringing down the house with his traditional comedic charm. Colbert was joined by director JJ Abrams, Lucasfilm president Kathleen Kennedy, as well as the film's leading cast. Mark Hamill and Adam Driver were not in attendance.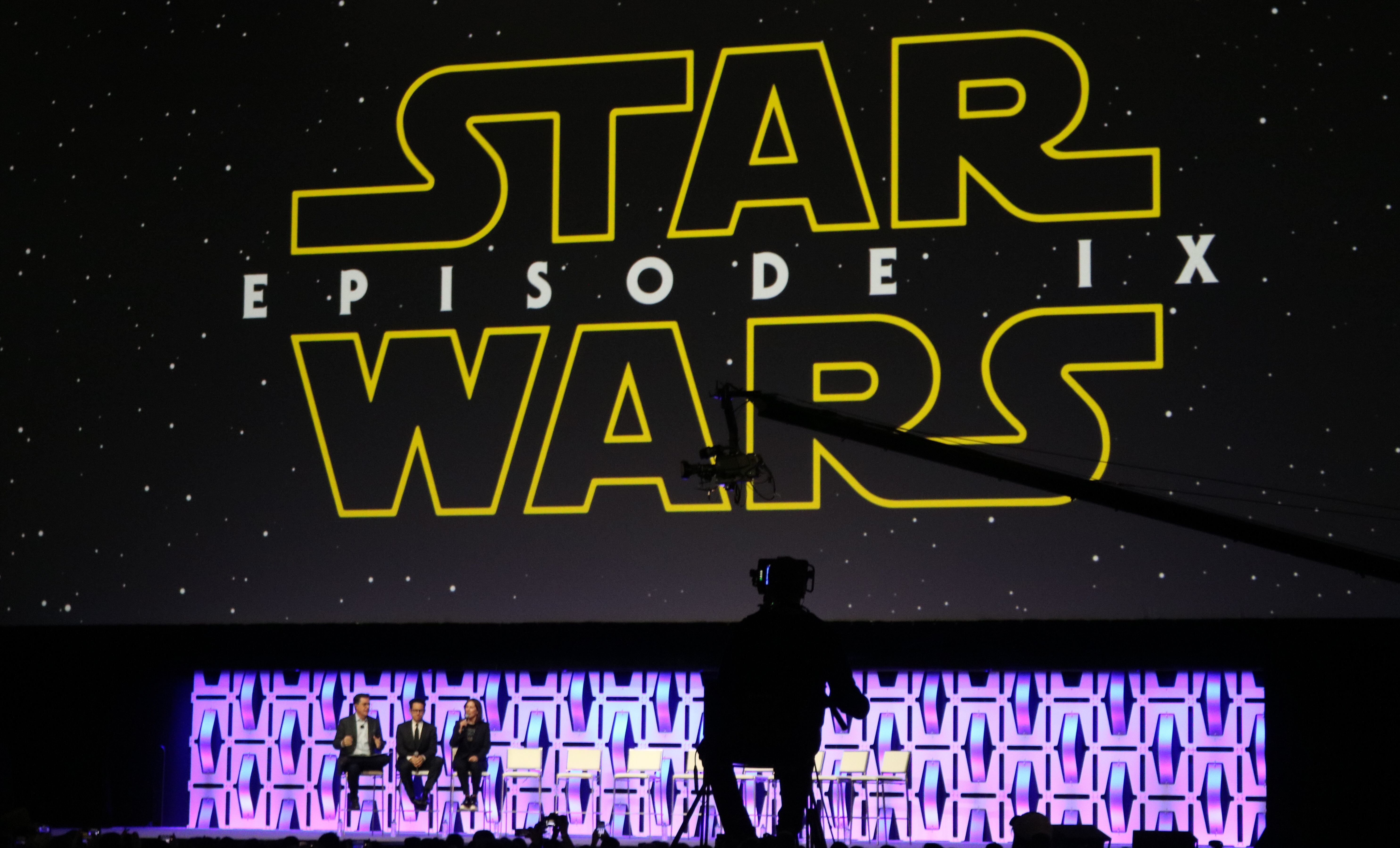 The conversation was led with behind the scenes images, shooting location details, and the reveal of the film's eagerly awaited title, The Rise of Skywalker. Though fans may speculate as to the title's meaning, more details are left to uncover, including the ominous alluding laughter of Emperor Palpatine from the original six films.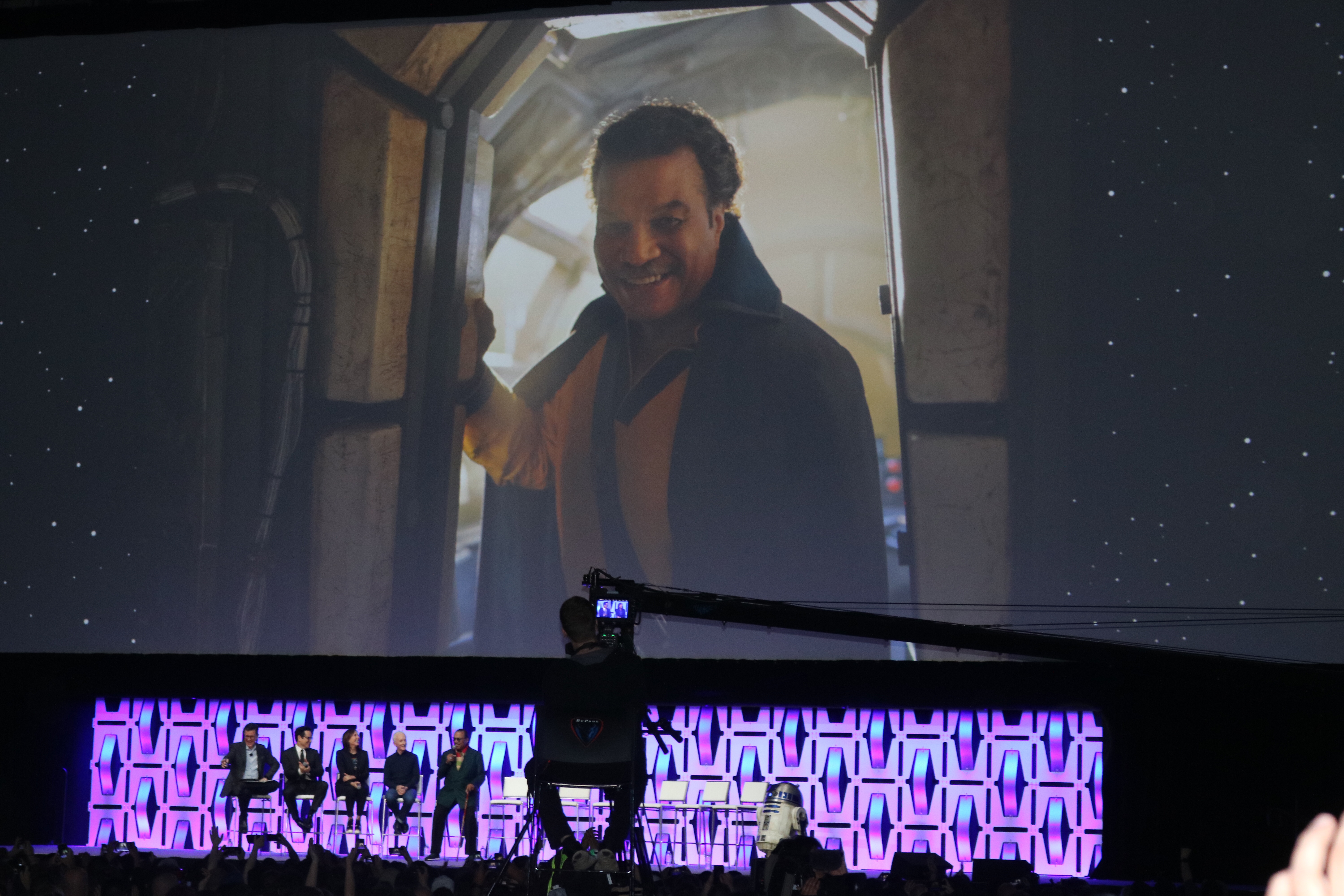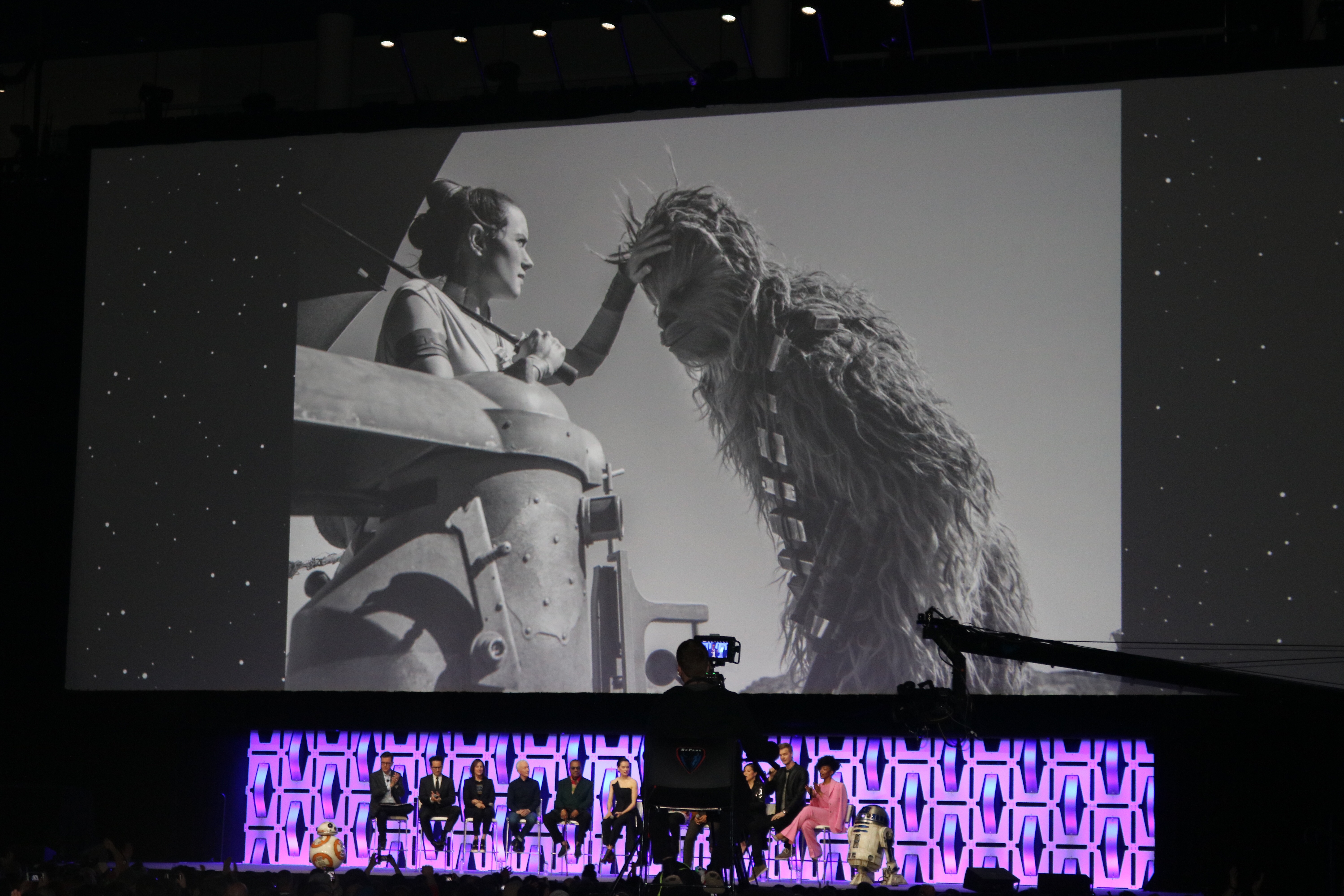 Fans exploded, providing proof once again that December couldn't come any sooner. The panel also gave the opportunity for some heartwarming moments, including JJ Abrams going over the details of Carrie Fisher's posthumous return as Princess Leia as well as a standing ovation for Rose Tico actress, Kelly Marie Tran.
With over 42 years of the Skywalker Saga, it will be hard to imagine what comes after this winter's release, but until that fateful day arrives, we can only guess and hope for a bright future in our favorite galaxy far far away.
Stay tuned for more coverage from Star Wars Celebration!