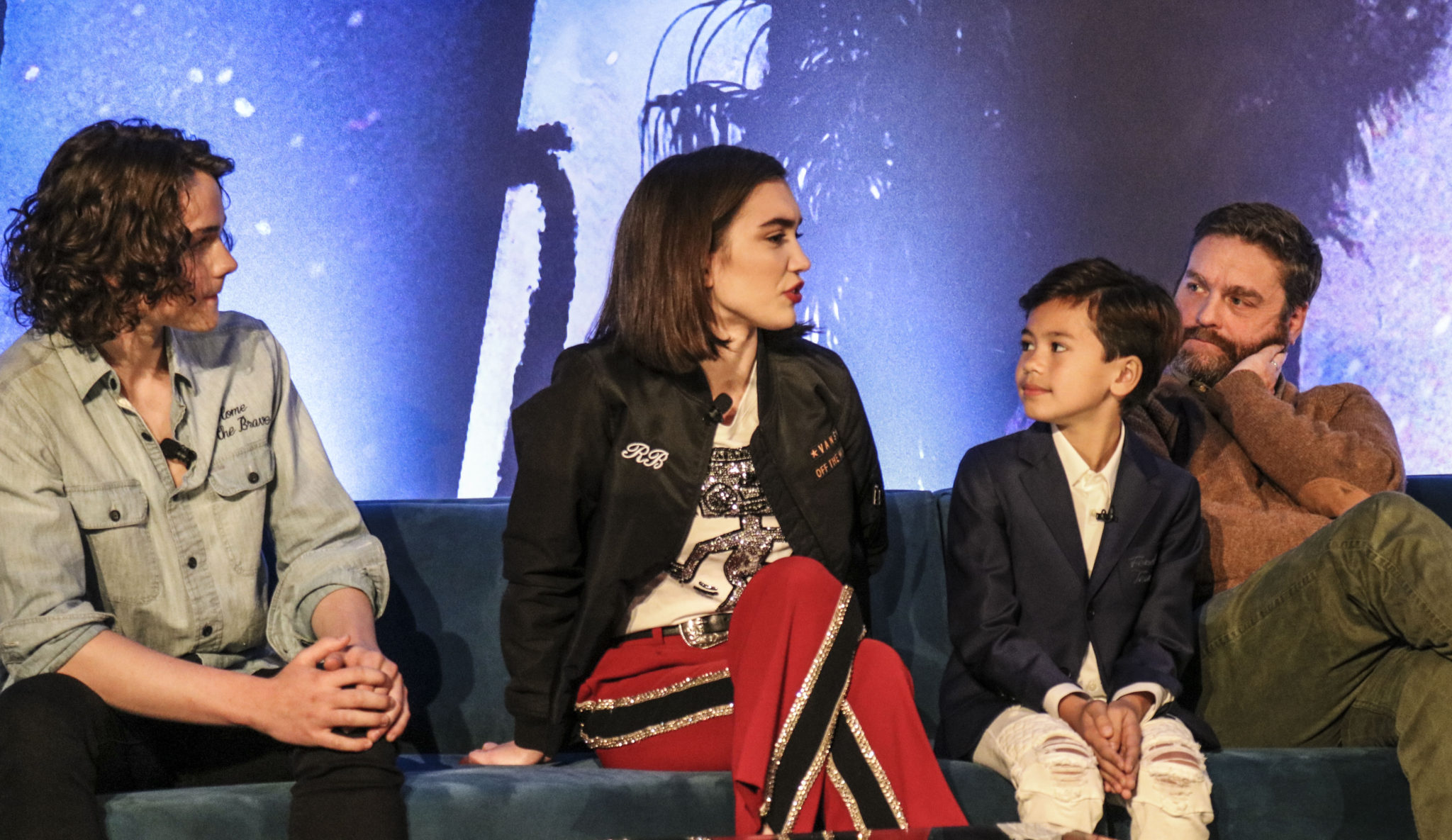 This post contains affiliate links and our team will be compensated if you make a purchase after clicking on the links.

Rowan Blanchard, costarring in Disney's upcoming release, A Wrinkle in Time, had some very compelling words when speaking about her new role, our perceptions on bullying, and the importance of strong female relationships.
Blanchard described her character, Veronica, as her first experience playing a "mean girl" and hinted at the relationship between her character and Meg (Storm Reid) being a little less than friendly.
Though not her traditional type of role, Blanchard was excited to jump into the world of A Wrinkle in Time with an open mind. "I was interested in approaching Veronica and Meg's relationship in a way where I was able to sort of recognize kind of the complexities of what it means to be the bully. It's so much more intricate than that."
The typical understanding of a bully, especially with female portrayals of them, are that they are brooding, vicious, and have a limited depth. "Just from watching movies growing up, I've always looked at bullies as very one dimensional characters…especially girl bullies. It's very stereotypical that girls cat fight or girls fight over stupid things and that girls hate each other", said Blanchard.
It's easy to make perceptions and assumptions to try and justify the reasons behind why someone would bully. Yet, the life of a teen is a complexity, one that is very seldom black and white. "It's so much more deep and layered than just a bully and a victim. There's reasons why and I think especially between young women there's so much competition that's bred outside of their relationships inter-personally. I was interested in exploring the reasons behind bullying."
Beneath the surface, there is a lot of pain and struggle. There's more to empathize and understand in what creates a bully. Rather than just casting them off as bad individuals, it's vital that we dig a little deeper and find a way to understand that inner turmoil. "They are hurting inside," Blanchard stated.
Understanding that hurt is a much larger goal, as this is not the first time Blanchard has taken on the subject of bullying in her work. Blanchard is widely known for her role in the hit Disney Channel show, Girl Meets World. In the show, she played the title character, Riley Matthews, who also dealt with the tough realities of bullying on the opposite side of the spectrum.
In the episode titled, "Girl Meets Rileytown", Blanchard's character is thrown into a world of self doubt and fear through the actions of an unseen bully. The bully tears at her self image and her confidence, which she spends the episode regaining through the help of her friends. Ultimately, she finds her center and gains a better understanding of not only herself, but the bully as well. Standing up to the bully, Riley provides empathy and shines a light on why it happened rather than tear down her oppressor.
Given that opportunity,  A Wrinkle in Time was another step at breaking down those walls to get to the real issues that need to be addressed. For Blanchard, the film became a story about female friendship.
When asked about her relationship with costar, Storm Reid, Blanchard said they are great friends, noting she wishes they got a chance to sit closer together. With upmost respect and admiration, Blanchard was thrilled to be on screen with Reid. It will be exciting to see their dynamic together on the silver screen and learn more about the two characters' relationship.
"A WRINKLE IN TIME" opens in U.S. theaters on March 9.