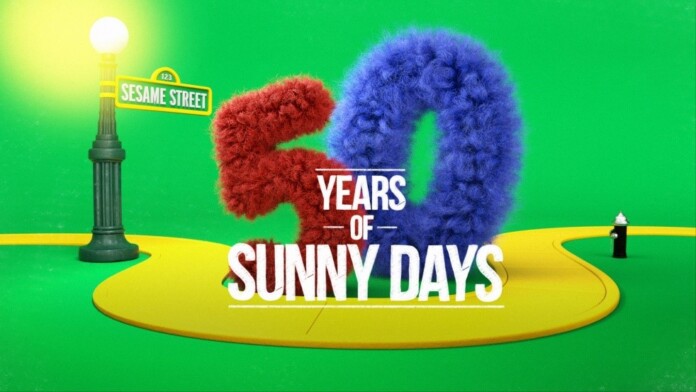 This post contains affiliate links and our team will be compensated if you make a purchase after clicking on the links.

It's time to take a trip back to the world's friendliest street as ABC Studios has announced a special two-hour documentary On MONDAY, APRIL 26 (8:00-10:00 p.m. EDT) event featuring 50 years of Sesame Street, showcasing not only the cultural impact of the iconic children's program but the hard-hitting lessons and the nonprofit behind the magic of the series, the Sesame Workshop.
"Sesame Street: 50 Years of Sunny Days," will feature special guests that including W. Kamau Bell, Gloria Estefan, Dr. Anthony Fauci, Whoopi Goldberg, Christopher Jackson, John Legend, Lucy Liu, Olivia Munn, Questlove, Chrissy Teigen and Usher with promises of additional celebrity surprise guest announcements in the future.
Sesame Street has become a cultural icon, taking hot button social issues head-on by explaining the challenging topics of racial diversity, equity, and inclusion in ways that children can understand and resonate with. With the use of music, empathy, and celebrity, the Sesame Workshop has spent over 50 years crafting magic that has shined a light on some of society's greatest accomplishments and lessons as well as some of its most impossible topics and conversations.
Whether you are a hardcore fan of Elmo, Big Bird, or Oscar the Grouch, every episode has given people of all ages the chance to learn and grow in ways no one thought possible.
"Sesame Street: 50 Years of Sunny Days" reflects upon the efforts that have earned "Sesame Street" unparalleled respect and qualification around the globe, including addressing their responsibility to social issues that have historically been seen as taboo such as racial injustice. This special also chronicles the creation and introduction of a Black family of "Sesame Street" Muppets, Wes and Elijah Walker, a father-and-son duo who are at the heart of Sesame Workshop's new racial justice initiative Coming Together.
The special will air thanks to Time Studios and is directed by Rebecca Gitlitz with the help of executive producers Alexa Conway and Ian Orefice. For those who cannot watch the special live, it will be made available ON Demand the following day. Make sure to tune in and find your way down to Sesame Street!
ABC programming can also be viewed on-demand and on Hulu.