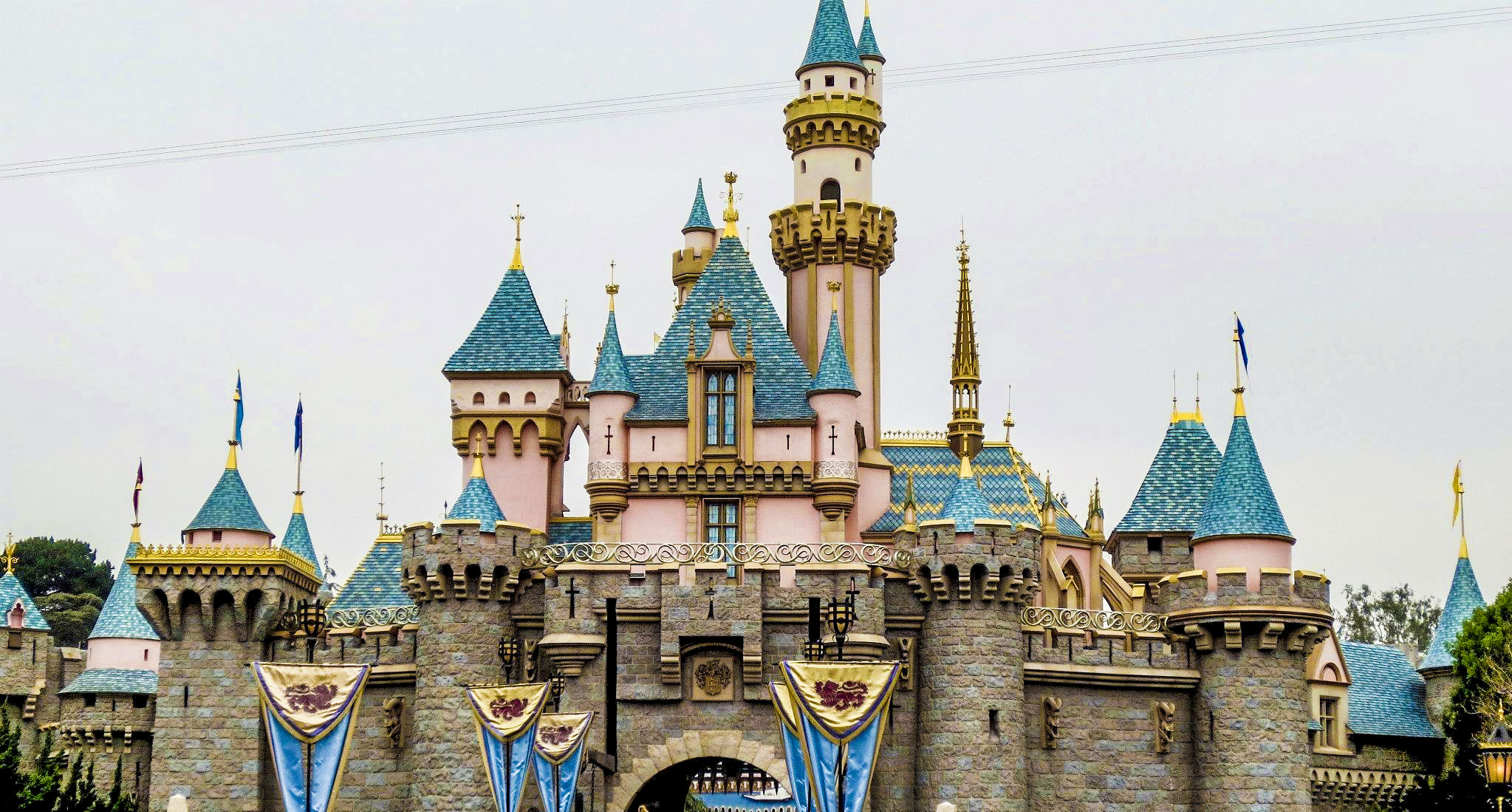 This post contains affiliate links and our team will be compensated if you make a purchase after clicking on the links.

As Walt Disney so famously put, "as long as there is imagination left in the world, Disneyland will never be complete" and after Disney Parks and Resorts just released the explosive news that big changes are coming to the Disneyland Resort, we could not be more excited for the future of the Happiest Place on Earth.
After the long-hoped-for announcement of Disneyland's reopening this spring, the newest details will rock the very core of every Disney Parks fan, as big and imaginative ideas are about to bring a new wave of memories and expansive horizons. The project dubbed, "DisneylandForward" is already underway as Disney is in talks with city officials and community leaders to prepare the necessary work permits and approvals to bring their creative ideas off the page and into reality.
According to the new project website, officials are going full gear to prepare for what comes next at the Disneyland Resort. "We want to bring more Disney investment to Anaheim. However, this simply isn't possible under current inflexible planning restrictions unless we remove and replace treasured rides and attractions in our Parks today. Without updates, new Disney experiences and place-making, created from our beloved stories, will likely never find their way to the Disneyland Resort as they have to other parks throughout the world. With DisneylandForward and more flexibility within our existing properties, new lands and adventures like those underway at Tokyo DisneySea and Shanghai Disneyland could inspire new experiences here."
New Lands and New Adventures!
DisneylandForward is also bringing the best of Disney storytelling with new lands, expanding the reaches of Disneyland Park in three major areas. Taking inspiration from Tokyo DisneySea, fans have a lot to be excited about! Take a look at the full details below:
Frozen
Guests visit Arendelle, the home of Elsa and Anna, and explore this 'Frozen' land filled with a thrilling boat adventure as well as a restaurant set inside a castle.
Tangled
Rapunzel's tower overlooks a charming forest where guests board gondolas to the lantern festival to live Rapunzel's "best day ever" with Flynn. A restaurant where she befriended a band of thieves in the film is also featured.
Peter Pan
The Neverland area features two attractions: one that, with the help of Tinker Bell, takes guests on a boat ride following the Lost Boys down a river; and the other taking guests on a journey to the middle of Pixie Hollow, where Tinker Bell and her fairy friends live. The area also includes a restaurant with spectacular views inspired by the Lost Boys' iconic hideout.
It also appears that Disney California Adventure will be getting in on the fun, with new details being shared about what could come to the resort in the future based on expansive lands that are already in Disney Parks around the globe as well as in production. This includes Shanghai Disneyland's immersive land dedicated to the hit film Zootopia as well as the exciting updates to Walt Disney World's own Toy Story Land and Tron Roller Coaster.
With so many possibilities, there is bound to be something for every level of Disney fan that will keep them coming back for more fresh and exciting experiences.

With DisneylandForward and updated approvals, the Disneyland Resort will continue to be an industry leader in bringing first-of-a-kind offerings to Anaheim.
All renderings and maps are for illustrative purposes only.
A New Kind of Disneyland Resort Entertainment Destination
This property could be the perfect location to cater to locals, conventioneers, hotel and Disneyland Resort guests with restaurants, hotels, live music, shopping, ticketed shows and theme park experiences modeled after the popular Disney Springs at Walt Disney World Resort.
Parking & Transportation
To support future development over the next few decades, Disney plans to significantly invest in transportation, parking, transit and pedestrian safety measures to improve mobility throughout The Anaheim Resort. In the future, Disney envisions creating a new parking destination on the east side of The Anaheim Resort, which would include a pedestrian bridge with upgraded entrance accessibility for hotels and businesses located along Harbor Boulevard. In addition, Disney will continue to work with area businesses and the city to invest in and encourage the use of public transit and ride-sharing for our cast and guests.
Check out the full community letter released earlier in reference to the New DisneylandForward Project below:
Community leaders like you play a pivotal role in Anaheim and that has never been more true than it is today. As we navigate our shared COVID-19 recovery, we again are looking at ways to pair robust leadership with bold ideas to ensure the Anaheim Resort Area stays vibrant for generations to come. In truth, it's hard to believe an entire year has passed since Disneyland Resort closed its gates to guests and joined all Californians in trying to slow the spread of COVID-19. The economic and human toll on Anaheim, our cast members, and the region as a whole has been monumental, forcing the city and residents to make difficult economic choices to make ends meet. But today there is a reason for hope, and we know we will make it through this together. Thanks to the incredible efforts of so many, from healthcare workers to scientists and the mask-wearing public, we look forward to reopening the gates very soon. At Disneyland Resort, we are taking this time to dream beyond the now and think boldly about the future because bold ideas and thoughtful leadership aren't just our legacy, they're our best path forward. Although the Disneyland Resort currently has the development approvals to build additional theme park attractions, hotel rooms, entertainment, retail, dining, shopping and parking, our existing development approvals severely limit the ways in which we can expand and locate our offerings. That is why we are launching DisneylandForward, our public planning effort with the city of Anaheim to update our development approvals the meet the current and future demand in entertainment. With these updated approvals, Disneyland Resort will continue to be an industry leader in bringing first-of-a-kind offerings to Anaheim, which in turn will create thousands of new jobs and help support Anaheim's funding for important services such as fire, police and public schools. To be clear, Disneyland Resort is not seeking any public funding in this effort, nor are we seeking to develop any additional square footage or hotel rooms beyond what is already allowed. We are simply working with the city and community to update existing approvals to allow for integrated, immersive experiences to be appropriately placed and built throughout Disney properties. If you would like to learn more about our exciting plans for the future, please visit our website at DisneylandForward.com.
Though the full details and reveals are not yet available, this could be one of the most pivotal points in Disneyland's legendary history. Where we go from here is only the beginning and from what we have seen so far, it is definitely going to be a great big beautiful tomorrow for all Disneyland fans. Stay tuned for the latest!