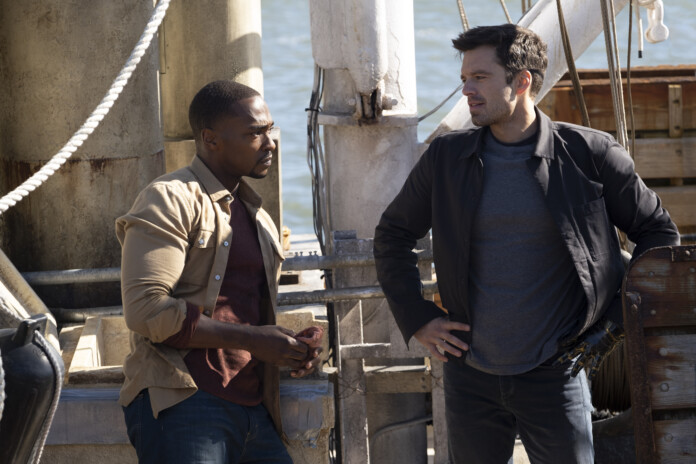 This post contains affiliate links and our team will be compensated if you make a purchase after clicking on the links.

The Mandalorian and Grogu have met their match now that Marvel's The Falcon and the Winter Soldier has flown to the top of the ratings with an epic record-setting premiere that makes the new Marvel series the most-watched series premiere in the streaming service's history.
The series joins both smash hits Wandavision and the Mandalorian Season 2 as one of the most-watched series-opening weekends to date. Being only the second streaming series released to Disney+ from Marvel, this is a huge win for the blockbuster machine, leaving fans eagerly thirsting for more exclusive content.
After the explosive response to Wandvision, The Falcon and the Winter Soldier will continue to take fans into the next frontier of Marvel's epic franchise, following the aftermath of The Blip and the loss of Captain America through the eyes of Steve's best friends, Sam Wilson and former Winter Soldier, Bucky Barnes. The two will team up and embark on a global adventure that will not only put their abilities to the test but challenge them in ways they have never before imagined and bring them face to face with old foes from their star-spangled hero's past.
The legacy of Steve Rogers lives on and we cannot wait to see how the story unfolds. You can watch the first episode of The Falcon and the Winter Soldier on Disney+, with new episodes releasing each week.
The Falcon and the Winter Soldier Poster