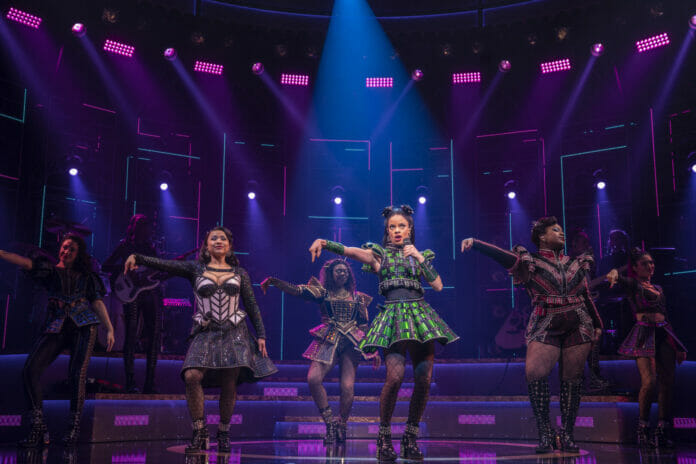 This post contains affiliate links and our team will be compensated if you make a purchase after clicking on the links.

"Six: The Musical" turns the pages of history and flips a golden crown into an electrifying musical concert for the ages. The interweaving contemporary culture of fashion, dating, song, and dance is forever entangled with tales of toxic relationships and abusive power as told by sultry muses tied with a common link. That link happens to be King Henry VIII – husband of the six ex-wives each spinning their "her-story" ballad of their outlandish marriage to the prominent royal.
Their fate is forever remembered in divorce, beheading, death, and one survival. Tune in LIVE on stage at the Segerstrom Center for the Arts to hear their powerful voices above the rowdy audience. Dazzle in the sparkle of the glimmering rhinestone-covered handheld microphones, stomping footwear, and colorful costumes.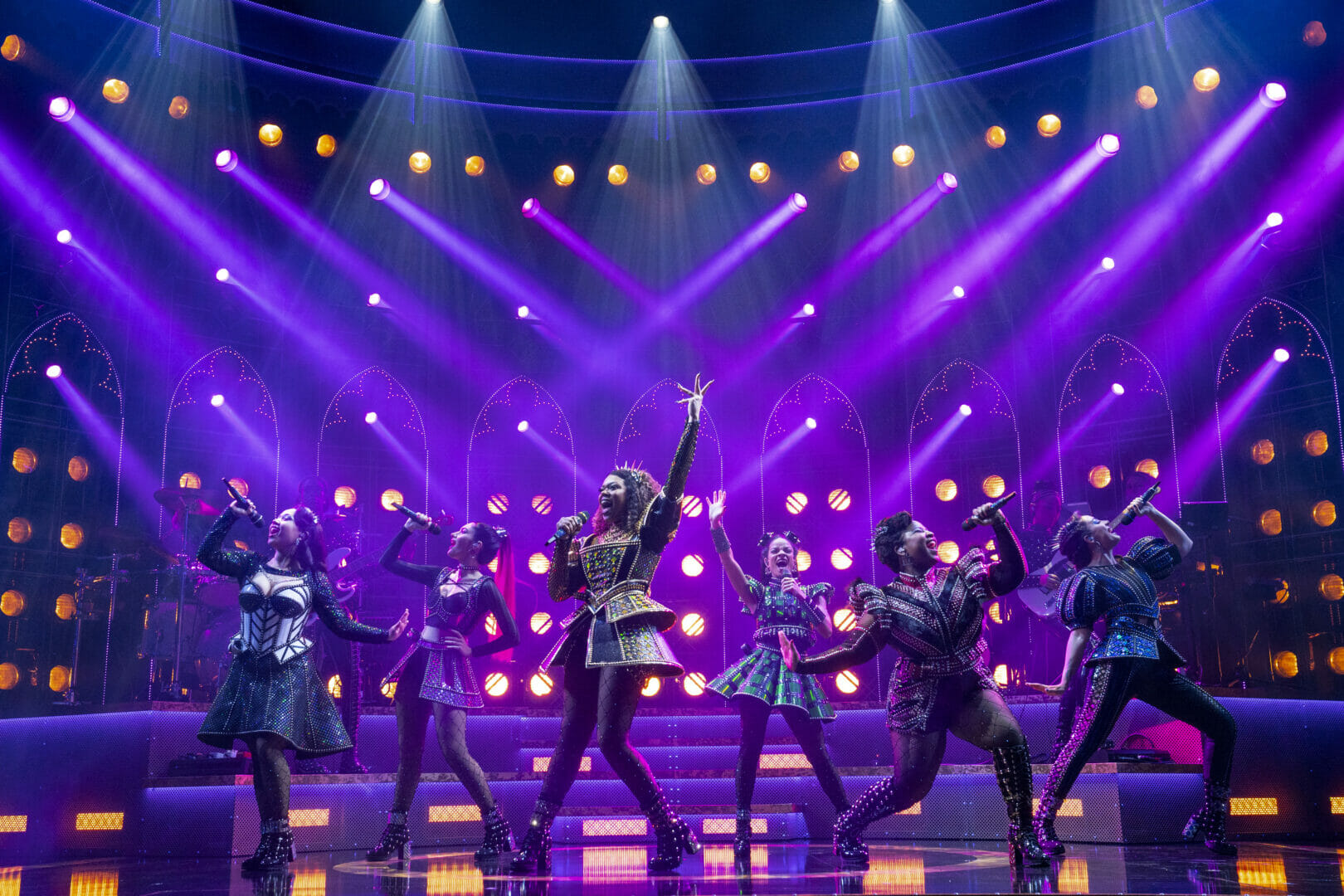 The live performance is graced by the presence of an all-female and non-binary cast and musicians. Khaila Wilcoxon as Catherine of Aragon. Storm Lever as Anne Boleyn. Natalie Paris as Jane Seymour. Olivia Donalson as Anna of Cleves. Courtney Mack as Katherine Howard. Gabriela Carrillo as Catherine Parr. The Ladies in Waiting is composed of a four-piece band. Conductor Valerie Maze on keyboard. Janetta Goines is on bass. Rose Laguana on guitars. Paige Durr is on drums.
The rock concert approach with minimal scene changes permits the queens to address and interact with the audience directly. The dance numbers are solid with the queens rotating as each other's backup dancers and singers. There is no show without the whole cast and crew pouring talent visibly onstage for the majority of the show's running time.
The lovely sirens shower the stage with 80 minutes of banging instruments and inspiring vocals, remixes, and hybrids. Influences of many popular female artists can be picked apart and sewn together. Beyoncé and Shakira. Lily Allen and Avril Lavigne. Adele and Sia. Nicki Minaj and Rihanna. Ariana Grande and Britney Spears. Alicia Keys and Emeli Sandé. Music fans will rejoice at the inventive homages.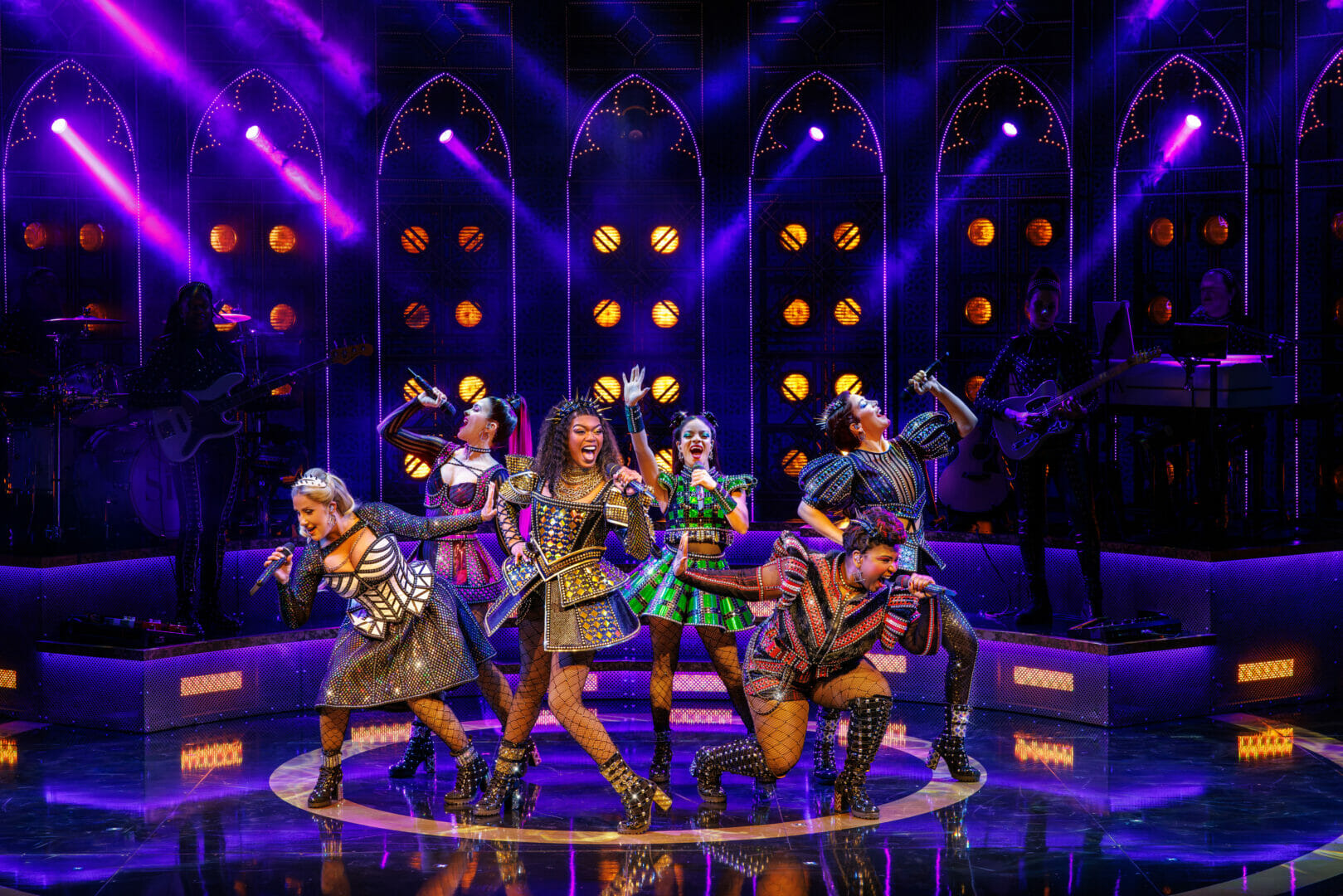 The lack of an intermission leaves ample time between music numbers for sassy mean-girl jabs in light of spiritual fun amongst the ex-wives duking it out to be crowned who had it worst. Their unwavering and unconventional sisterhood type relationship can be related somehow in some way to someone listening in the audience. The harmonious perfect pitches and emotional tones bring the house together.
The expansion pack of Cell Block Tango from "Chicago". Less political than "Hamilton"; less romantic than "Hadestown". "Six: The Musical" raises the voice of the voiceless. An astonishing musical tribute to women linking relatable struggling relationships past and present. This Tony Award winner for Best Costume Design and Best Original Score was written by Toby Marlow and Lucy Moss. "Six: The Musical" is now playing until June 25, 2023, at the Segerstrom Center for the Arts.