This post contains affiliate links and our team will be compensated if you make a purchase after clicking on the links.

"I have a good feeling about this!"
With Solo: A Star Wars Story only weeks away, tickets have finally gone on sale and are ready for purchase for fans across the galaxy. Here's a list of some of the available offerings for opening night, as well as some other fun surprises.
AMC Theatres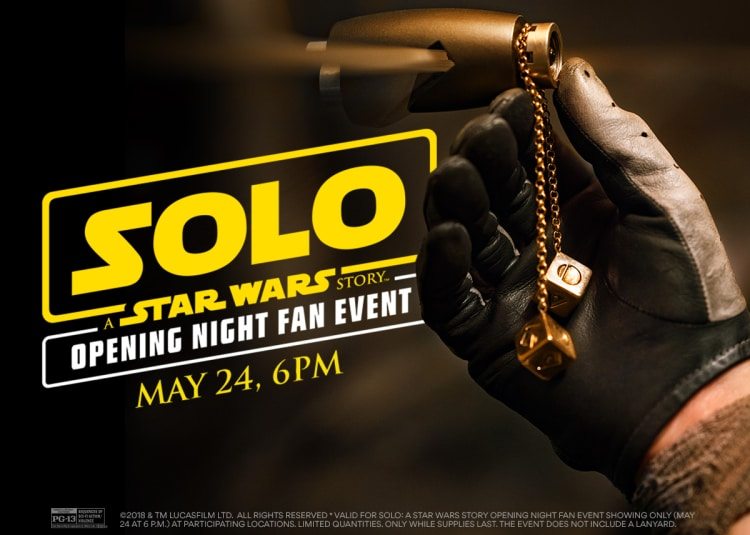 Fans will get an early showing of the film, collectible poster, dice, button set, and popcorn voucher. Showtime starts at 6PM. Special IMAX posters will be made available for fans who see the film in IMAX on Sunday May 27th and June 3rd.
Tickets can be purchased here.
El Capitan Theatre
The iconic Disney owned theater will be hosting an opening night event including a live DJ, meet and greet with Chewbacca, as well as a costume exhibit and contest.
Tickets can be purchased here.
Regal Theaters
The theater chain will be hosting their own opening night event with collectible offerings and concessions. Regal will also be hosting Solo Saturdays, which will be held on Saturday, May 26 and Saturday, June 2. The first 1000 fans who see the film in IMAX will get a collectible ticket as well as collectible IMAX poster.
Tickets can be purchased here.
Cinemark
Fans that go opening night will receive a collectible poster, button set, double rewards, and free large popcorn.
Tickets can be purchased here.
TCL Chinese Theatres
The iconic Hollywood theater will be hosting the film in both a 2D and 3D IMAX experience.
Tickets can be purchased here.
Alamo Drafhouse Cinemas
When you purchase your tickets in advance at select locations, you can also purchase an exclusive glass by Mondo with your tickets. Crafted by artist Oliver Barrett, the glass will feature the cast of Solo as well as the Millennium Falcon.
Tickets can be purchased here.
Fandango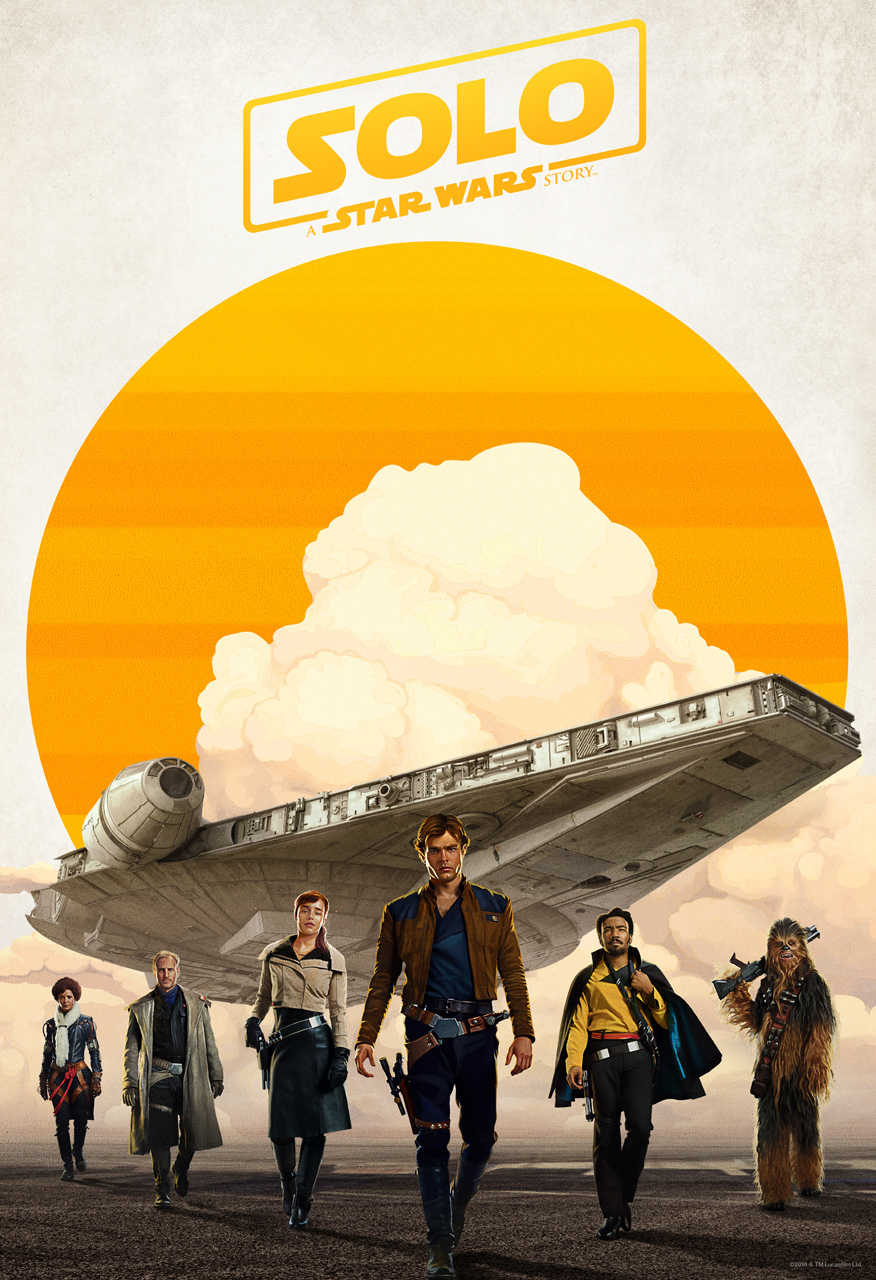 When tickets are purchased through the online ticketing site, an exclusive poster will be made available as a free gift. Other Star Wars featured merchandise will also be made available.
Tickets can be purchased here.
While you wait for opening night, a new 360 VR experience has also been made available. The experience will take you into Han and Lando's first meeting and their legendary face off for the rights to the Millennium Falcon. You can download the Life VR app or visit people.com/hansolo.
May the Force be with you!