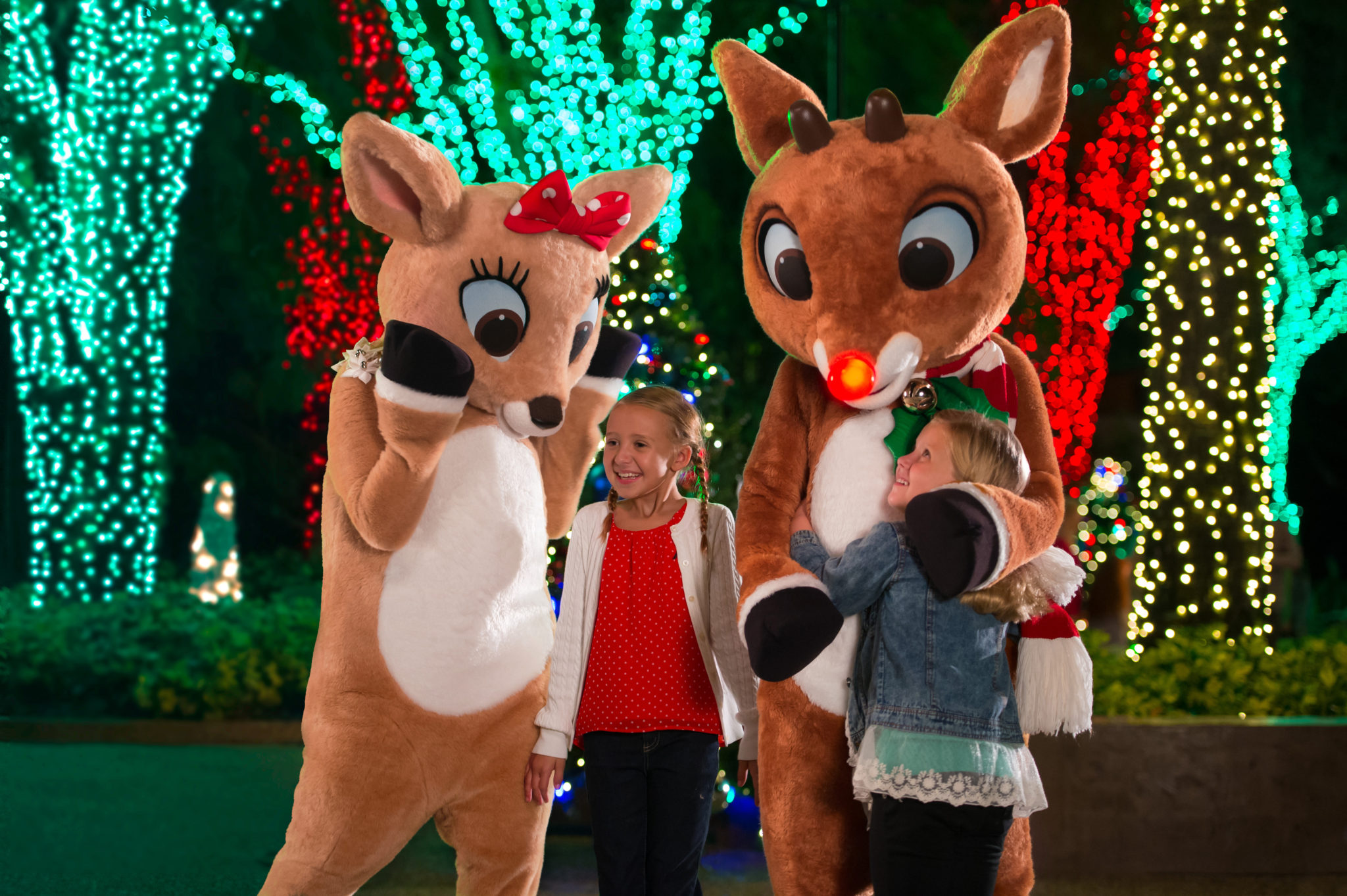 This post contains affiliate links and our team will be compensated if you make a purchase after clicking on the links.

There's snow place like SeaWorld® San Diego to embrace the festive spirit of the holiday season! SeaWorld's Christmas Celebration®, San Diego's premier holiday experience, will leave guests merry and bright. Surrounded by the enchanting glow of more than one million Christmas lights throughout the park, this can't-miss, yuletide celebration kicks off Nov. 19 and runs through Jan. 1, 2017.
New this year is a very special guest from the North Pole: Rudolph the Red-Nosed Reindeer™, the most famous reindeer of all! SeaWorld San Diego is the only theme park on the West Coast where people can meet this lovable reindeer and his friends at the all-new Rudolph's Christmastown.
Seasonal favorites that have made SeaWorld's Christmas Celebration a family holiday tradition will be back. Shamu Christmas Miracles and Clyde & Seamore's Christmas Special will keep the young and young at heart in the Christmastide spirit. Plus, starting Dec. 17 younger kids can slide down sled lanes at Snow Hill. Here's a look at all the fun and festivities of SeaWorld's Christmas Celebration.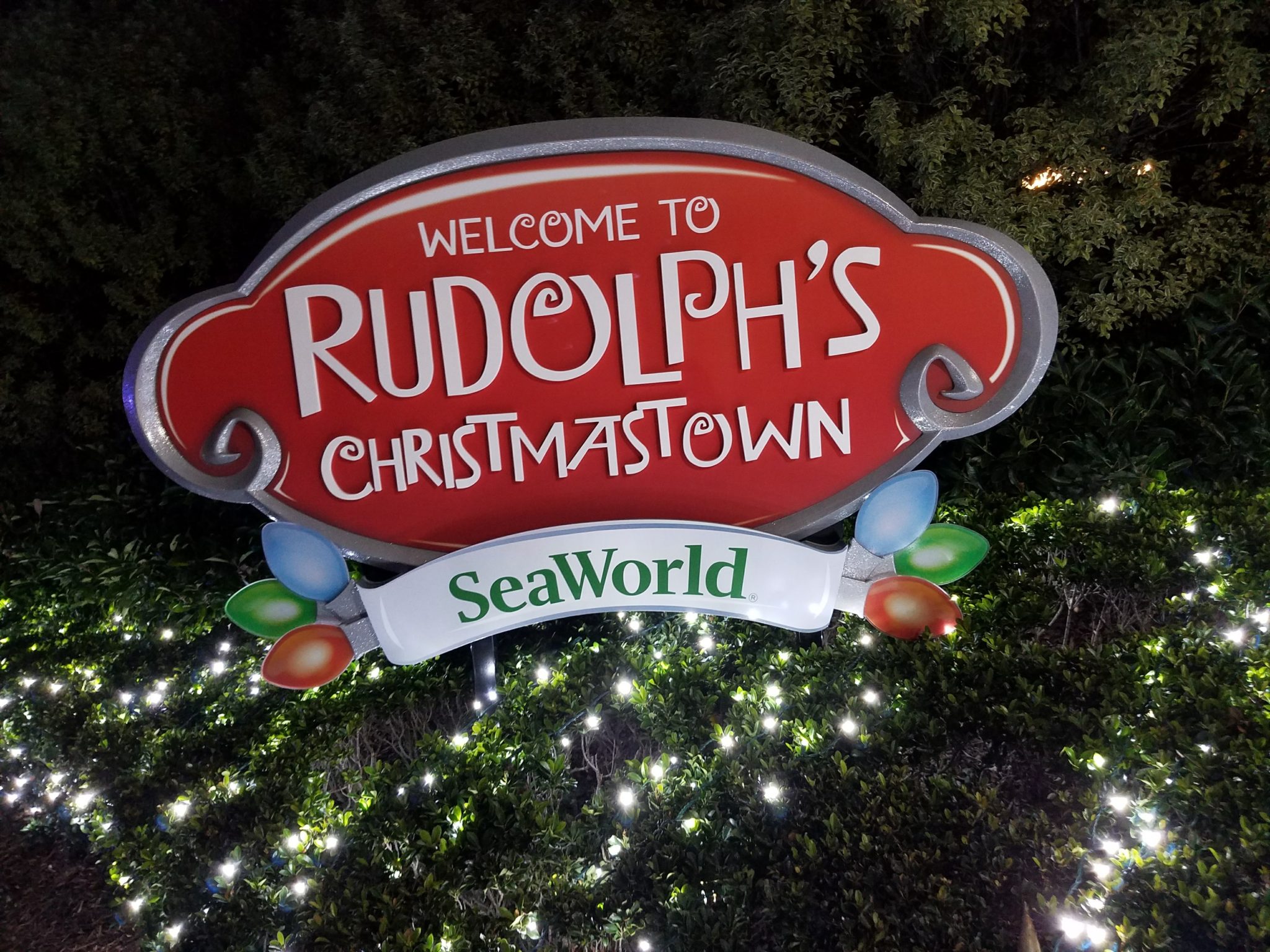 Rudolph's Christmastown
Rudolph's Christmastown is a must-see holiday experience at SeaWorld, making it the best time of the year to visit the park! Relive fond days of yore and create priceless new memories with Rudolph the Red-Nosed Reindeer, the character that has charmed generations for more than 50 years. Rudolph's Christmastown has something for everyone:
– Stroll through the vibrantly decorated plaza featuring nostalgic vignettes from the story of Rudolph the Red-Nose Reindeer, including the Island of Misfit Toys and Bumble's Cave.
– Take one-of-a-kind photos inside Sam the Snowman's Snowy Wonderland snow globe, or say hello to and snap pictures with Rudolph and his friends Clarice, Bumble and Yukon Cornelius. (It'll be easy to spot Rudolph with his nose so bright!)
– Enjoy the nightly tree-lighting ceremony of the 40-foot Happiest Christmas Tree, accompanied by The Elf Band.
– Hands-on games like Bumble Catch Ring Toss, Yukon Cornelius' Strike it Rich Disc Drop and Sam the Snowman's Snowball Toss offer a fun challenge.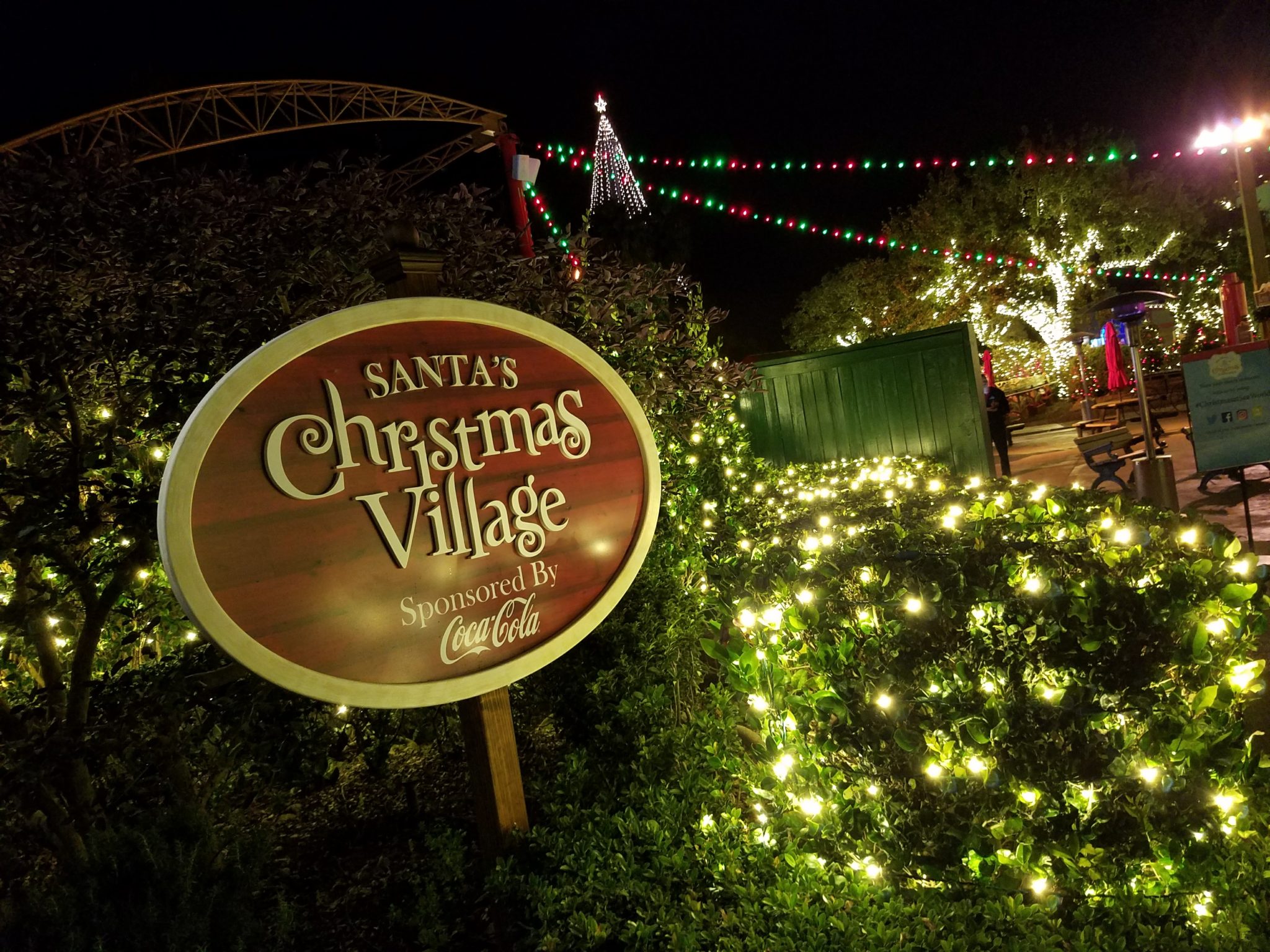 Santa's Christmas Village sponsored by Coca-Cola
Cozy up with friends and family at Santa's Christmas Village sponsored by Coca-Cola, where treetops glisten with twinkling lights and children listen to Mrs. Claus during story time. Kids will get a chance to share their wish list and take pictures with Santa at Santa's Cottage. Parents can also check in for a pager that will hold their spot in line to meet Santa so that the family can explore what the rest of Santa's Christmas Village has to offer, including educational encounters with real reindeer from Santa's workshop, "Merry Moments" with Santa's friendly elves and delectable culinary creations.
Around the Park
SeaWorld Christmas favorites return for another merry season! More than one million energy-efficient holiday lights will illuminate the park, creating a heartwarming atmosphere perfect for photo opportunities. The lights of SeaWorld's 320-foot Skytower Tree of Lights, the largest Christmas tree in Southern California, will dance in sync with classic holiday songs. Animal exhibits such as Shark Encounter® and Penguin Encounter® get a splash of the festive spirit with specialty-themed décor inside. Outside Pets' Playhouse, guests will find the Cat's Christmas Parlor, where the feline stars of Pets Rule! hang out in their own holiday-themed house. New this year is Snow Hill, a wintery themed area packed with real snow and sled lanes geared for smaller children (Dec. 17–Jan. 1 only).
The park's specially-themed shows will warm hearts and chase the frosty air away:
– Shamu Christmas Miracles: Thrilling seasonal music rings out as amazing killer whales, gifted trainers and a talented female vocalist share a story of reflection and understanding, of peace and friendship and of the everyday miracles that surround us all year long. Park visitors will experience the power and beauty of Shamu's family in this touching holiday favorite.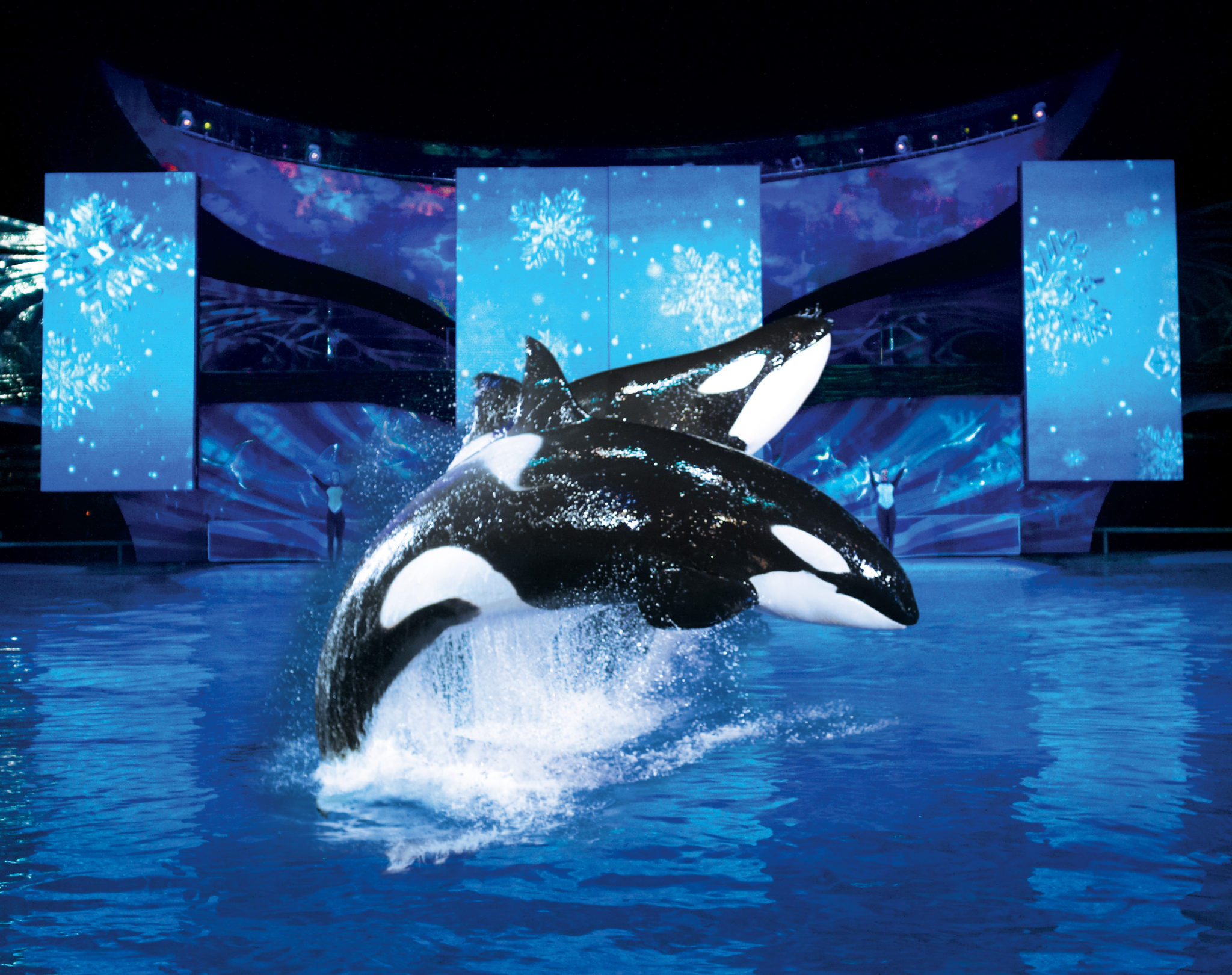 – Dolphin Island Christmas: This daytime dolphin show celebrates the holidays with a tropical twist. Dolphins and pilot whales perform amazing athletic feats.
– Clyde & Seamore's Christmas Special: SeaWorld's prank-loving pinnipeds Clyde and Seamore have a hilarious holiday time in this Christmas-themed sea lion and otter show.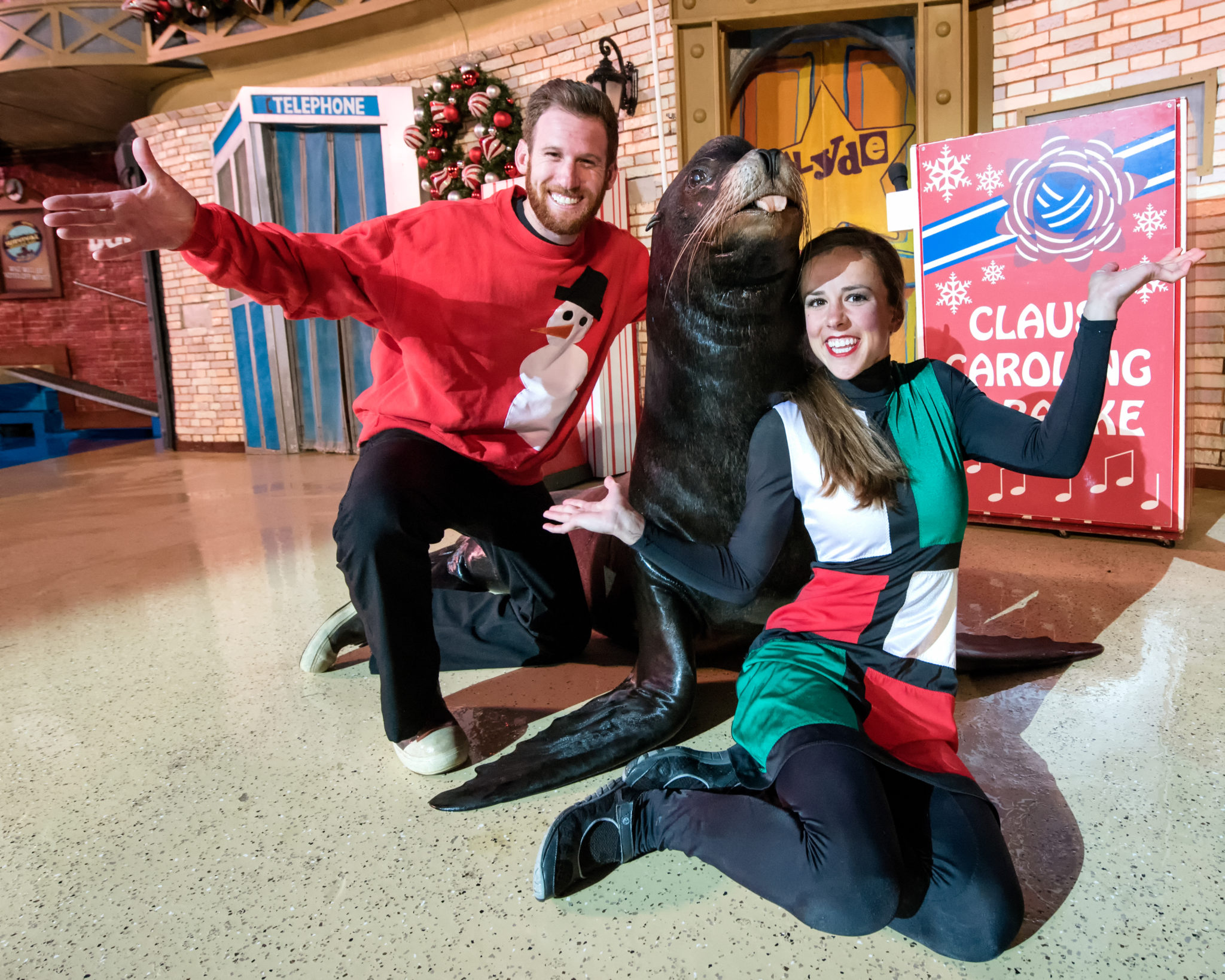 – The Pets Rule! Christmas: A specially-themed show featuring the shelter-adopted stars of the park's Pets Rule! show. As the winter season begins, the pets partake in holiday hijinks.
All of SeaWorld's Christmas Celebration festivities (except for arcade-style games and reserved experiences such as Breakfast With Shamu and Santa) are included with park admission. Guests can pay less than a day and visit the rest of 2016 and all next year with the purchase of a 2017 Fun Card. SeaWorld is open year-round and has a variety of admission ticket offers that provide tremendous value perfect for both Southern California residents and tourists. Visit www.SeaWorldSanDiego.com or call (800) 257-4268 for information.