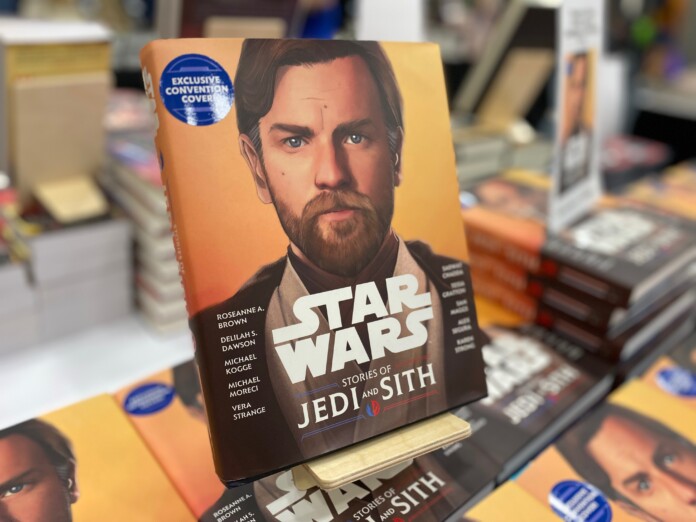 This post contains affiliate links and our team will be compensated if you make a purchase after clicking on the links.

With Star Wars Celebration kicking off, we wanted a moment to share some of the exclusive merchandise items you can find during your visit to Star Wars Celebration Anaheim!
From exclusive Attack of the Clones 20th Anniversary merchandise commemorating Anakin's hatred of sand, to an inflatable land speeder, there was plenty for any fan to love.
Please note that all celebration attendees will have the opportunity to get a Lightspeed Lane selection each morning to visit the store, or wait in a standby queue. As there is a heavy demand, please plan accordingly, as the store had a two hour wait mid afternoon. To add, exclusive items are subject to availability and may be limited in restock during the event.
Check out the full gallery below and stay tuned for more exciting Celebration updates in the days to come!
Star Wars Celebration Store Gallery: