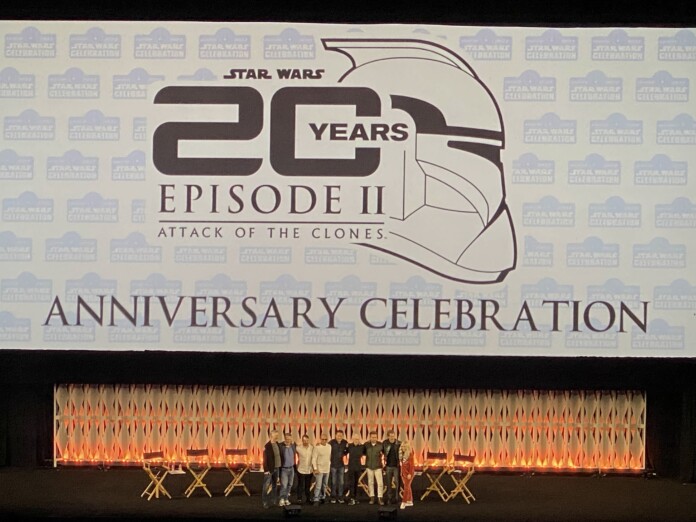 This post contains affiliate links and our team will be compensated if you make a purchase after clicking on the links.

Punch It Chewie! We are making the jump to lightspeed to bring you all the latest updates from Star Wars Celebration Anaheim. Going into Day 2, we have plenty of fun to look back on, including legendary Star Wars milestones, a sneak peek at the future of must have Star Wars merchandise, as well as a chance to take part in the intergalactic fun of Star Wars Nite at the Disneyland Resort.
We first return to a time of unrest in the Galactic Senate. Several thousand solar systems have declared their intentions to leave the Republic. This Separatist movement, under the leadership of the mysterious Count Dooku, has made it difficult for the limited number of Jedi Knights to maintain peace and order in the galaxy.
The year is 2002, a year where Tobey Maguire would suit up and swing across the New York skyline in Sam Raimi's Spider-Man for the first time. It would also be the year that Star Wars fans across the galaxy would get their first glimpse of Hayden Christensen Anakin Skywalker. That funny little boy on Tatooine has grown, and along with him, a forbidden love that could spell certain doom for the entire galaxy.
Attack of the Clones is celebrating its 20th anniversary in 2022, and in perfect Celebration fashion, fans convened to pay respects to the second installment of George Lucas' prequel trilogy.
Clone Wars alum and Ahsoka voice actress, Ashley Eckstein led the panel, sharing stories with Temuera Morrison, Daniel Logan, and Anthony Daniels. Creative minds Matthew Wood, Doug Chiang, and John Knoll joined in, detailing the iconic work completed for the world's first fully digital film production.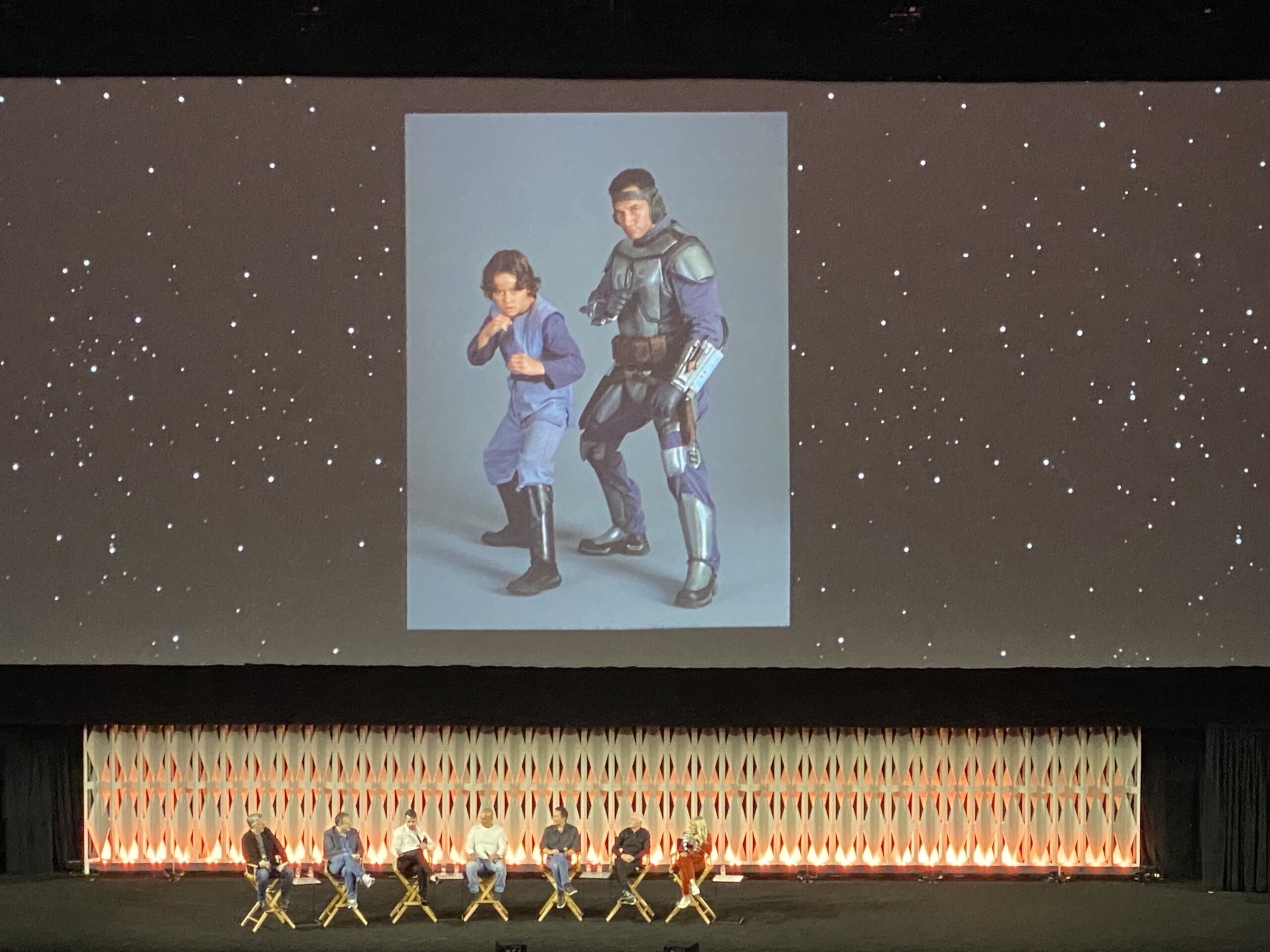 Plenty of laughs came, as well as many other unexpected moments between Logan and Morrison. It was truly something to behold, with a bond that is still just as strong today!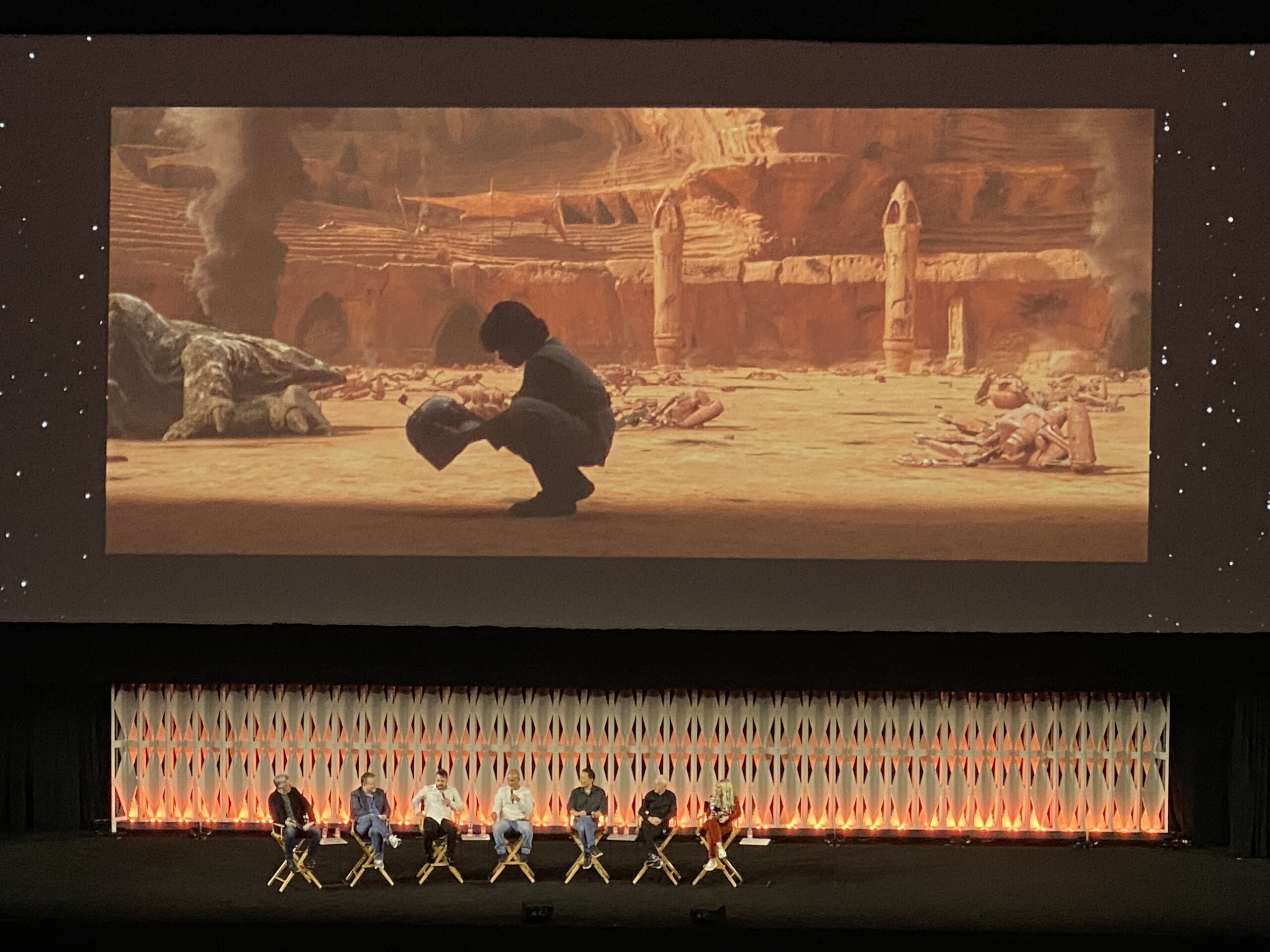 The biggest surprise came right at the end of the panel, where Ewan McGregor and Hayden Christensen joined the discussion, telling a few stories connected to Daniel Logan's memorable reaction to seeing Obi-Wan, which turns out came to be from Ewan's direction. The performance came from advice to Logan, having him imagine Ewan had just passed a very atrocious fart. Jokes aside, Hayden also discussed his saber training and his bond with Ewan as they traveled on location to complete filming.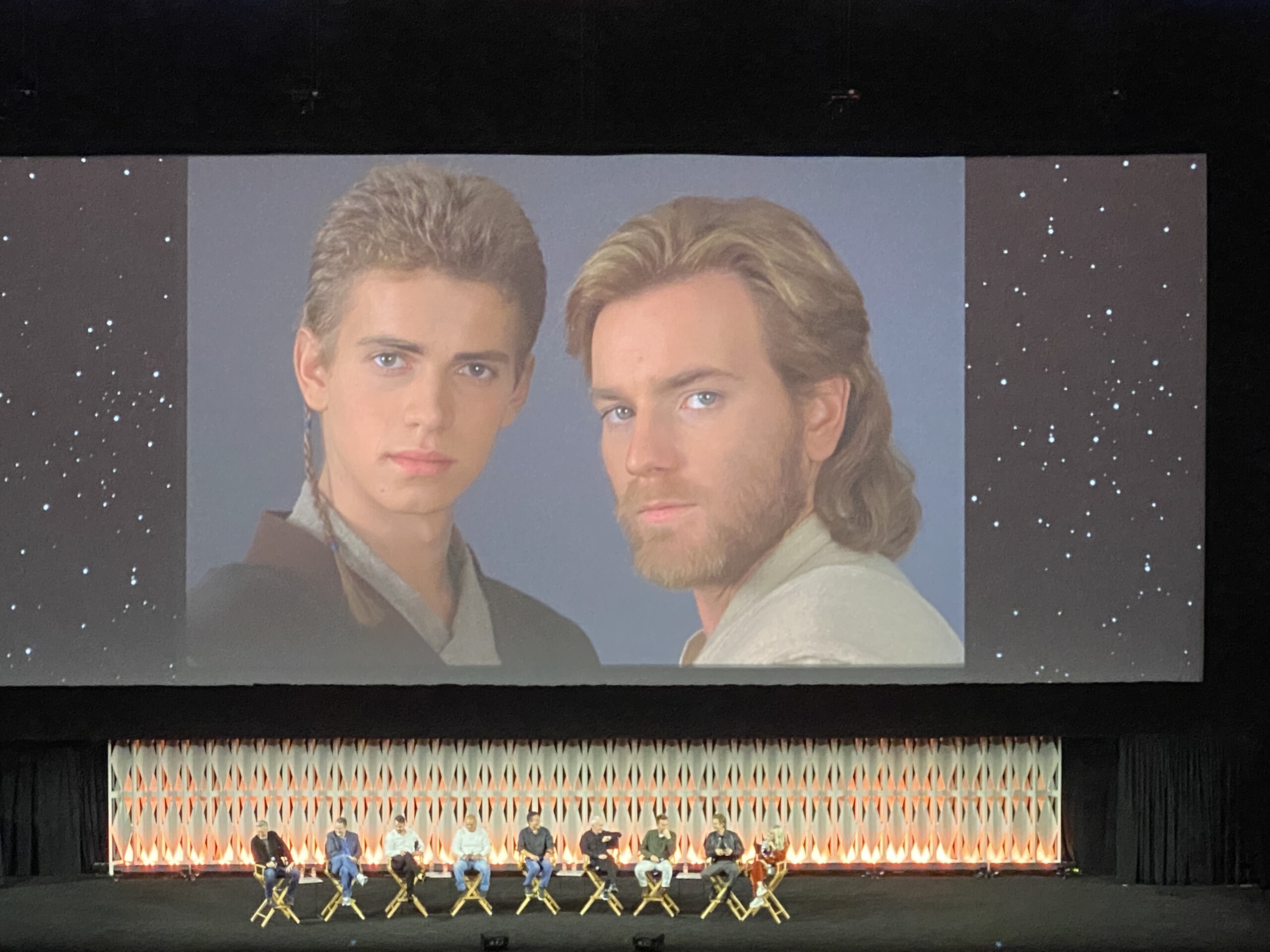 Coming back to present day and beyond, fans also had the chance to discover brand new merchandise coming soon to our galaxy. Disney and Lucasfilm took the stage, giving a first look at some of the exciting new items coming to Star Wars: Galaxy's Edge, Disney Parks, as well as ShopDisney.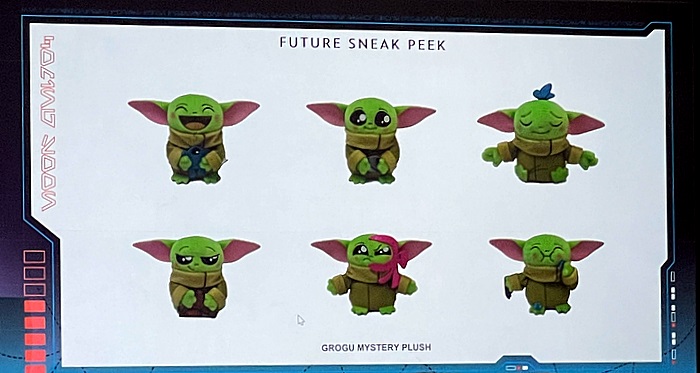 Lawrence Kasdan virtually joined Ron Howard on the Celebration Stage, giving fans a first look at the new Disney+ documentary series, Light and Magic. The panel featured some of ILM's legendary veterans Dennis Muren, Phil Tippett, Joe Johnston and Rose Duignan, and Lucasfilm's executive vice president and general manager, Lynwen Brennan.
This creative powerhouse gave fans an insiders scope on some of the most remarkable and memorable technological accomplishments in modern cinema and their impact on the movie going experience. As Dennis Muren stated, the series isn't just a "how we did it" type show, instead diving into the inner depths of what makes ILM and its creative team so special.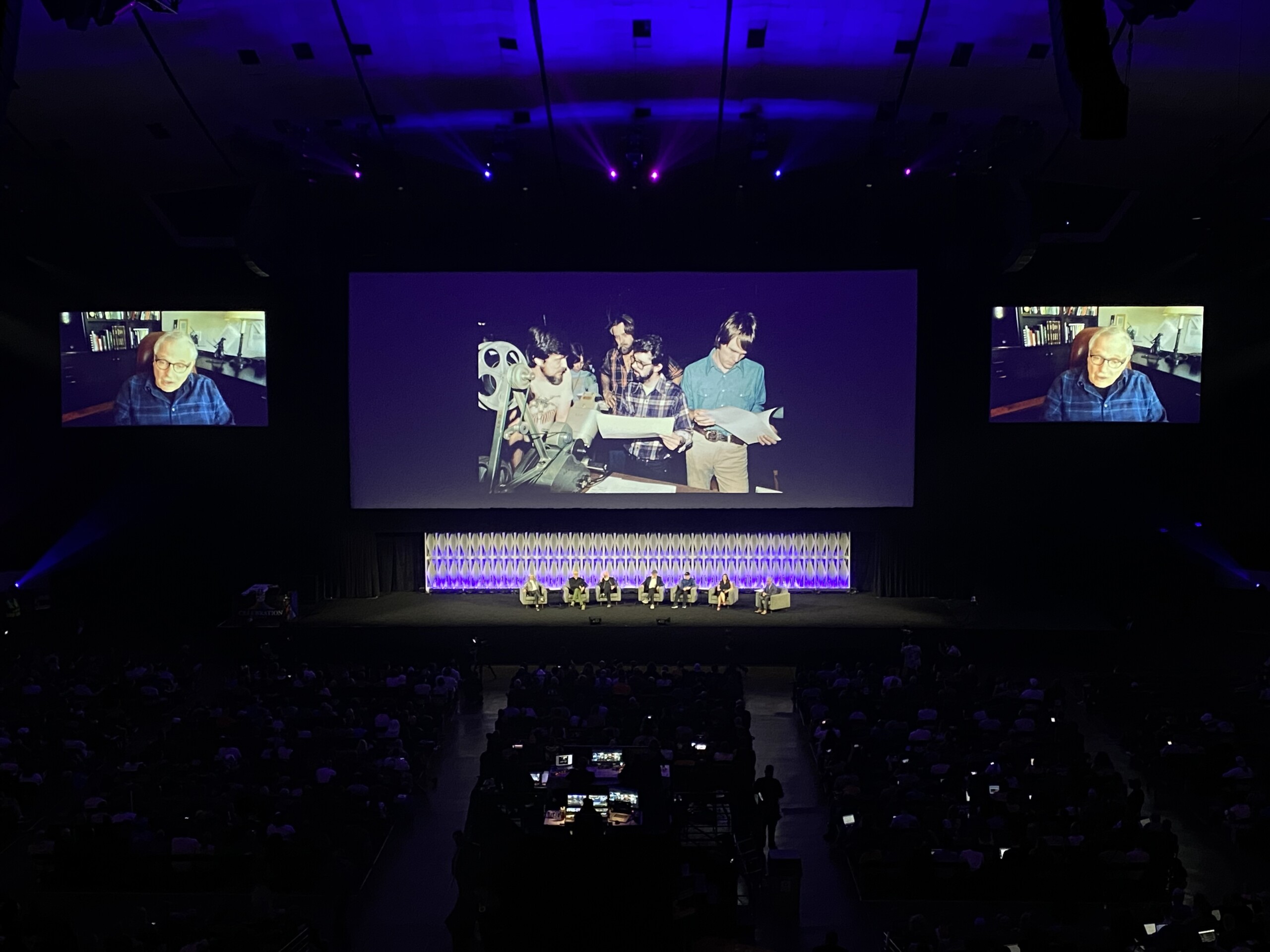 Fans got a chance to look at some exclusive behind the scenes clips from the series, stories that went into the biggest moments of American Graffiti, Willow, and beyond. The new series, debuting on Disney+ "Insert date here" will be something any hard core film nerd will need to see.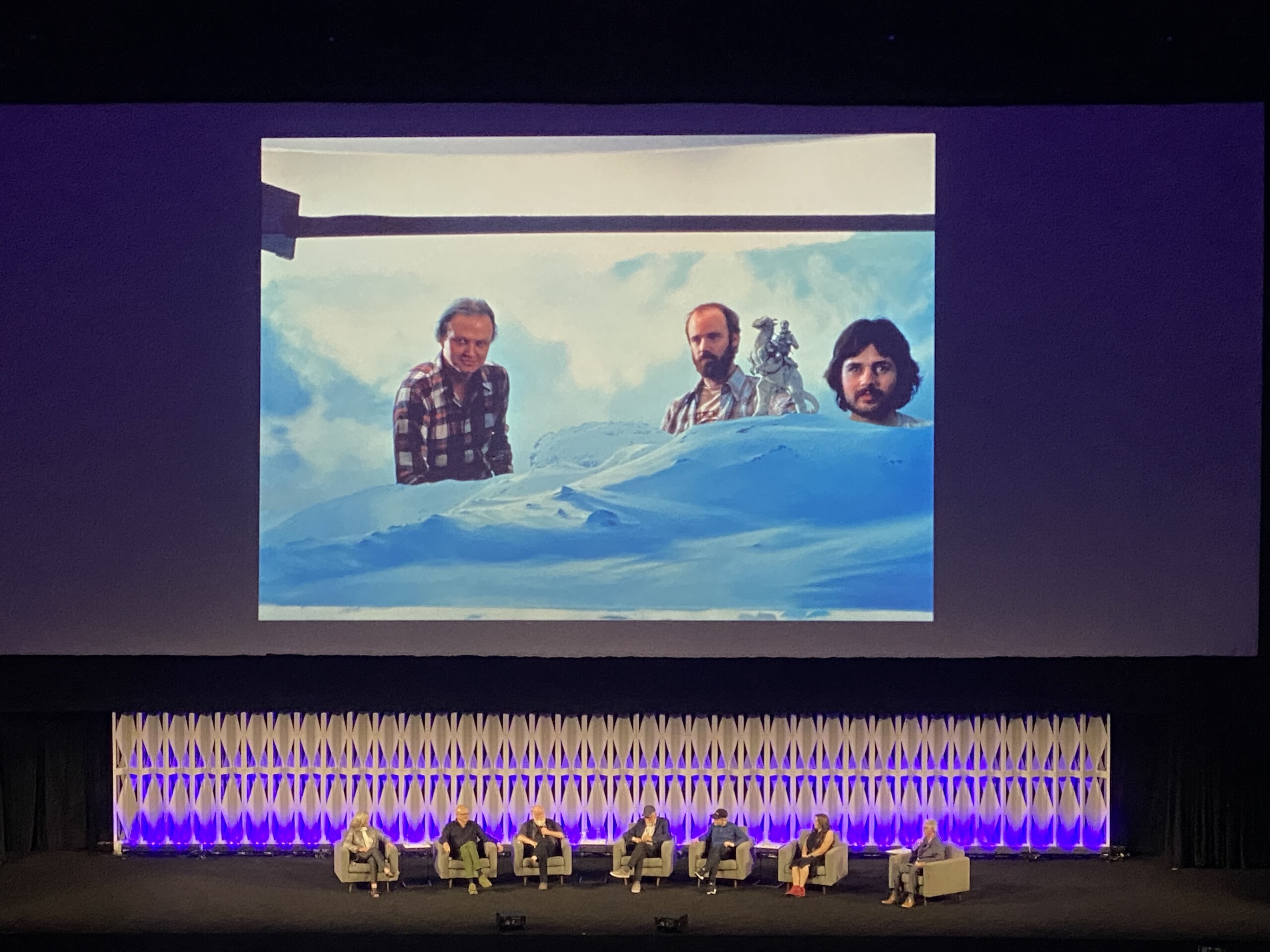 ILM wasn't finished for the day, however, as they took the stage later that afternoon for the presentation "Go Beyond the Spires in Virtual Reality: Making of ILMxLAB's Tales from the Galaxy's Edge."In this one, panelists Matthew Wood (Mubo), Jose Perez III (Director), Alyssa Finley (Producer), Ross Beeley (Writer), and Marissa Martinez-Hoadley (Manager of Quality Assurance) joined Host Holly Frey to talk about the creative process behind the virtual reality experience that takes you from Black Spire Outpost to Seezelslak's Cantina, to the wilds of Batuu: Star Wars: Tales from The Galaxy's Edge.
Their goal? To take this story that starts in the parks and make it bigger. How do we fit in? Where is the ship parked? How does it connect to everything we do in the parks? The experience allows you to see Blackspire but go way beyond the expanses of the park. They worked with WDI to determine that ship is parked where it would fit or could be. Al the angles and views are true as if it was really real because it is.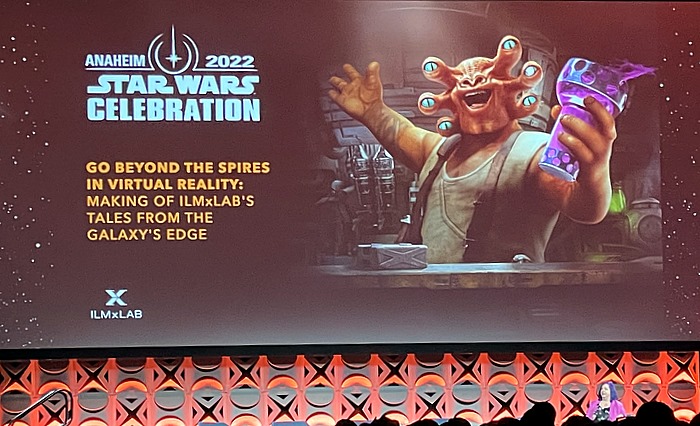 Park fans were not left out of this Celebration either, as the panel "From a Galaxy Far, Far Away to a Disney Park Near You" took them on a chronological journey through all the Star Wars experiences available to guests in all the Disney parks around the world.
From the initial collaborations with Lucasfilm resulting in Captain EO and Star Tours, to the recently opened Star Wars: Galactic Star Cruiser and the Star Wars: Hyperspace lounge, Imagineers Scott Trowbridge, Asa Kalama, Ann Morrow Johnson, Matt Martin from Lucasfilm, and the Disney Legend Tony Baxter gave us insights and anecdotes on creating immersive attractions in the Star Wars universe.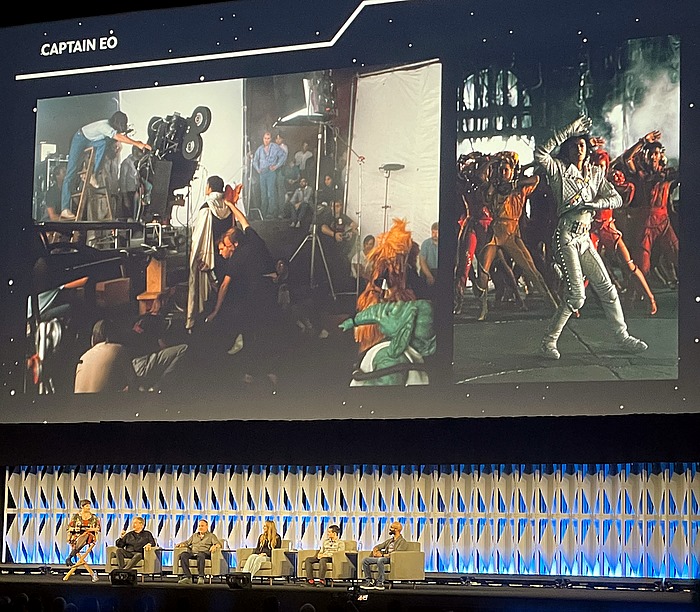 Make sure to stay tuned for all the latest and greatest from this side of the galaxy to the other as we continue our coverage of Star Wars Celebration Anaheim! Trust in the Force!
Star Wars Celebration Anaheim Day 2