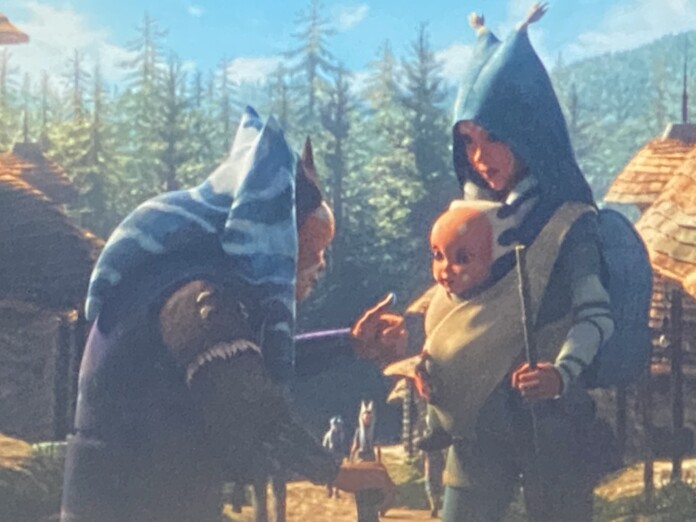 This post contains affiliate links and our team will be compensated if you make a purchase after clicking on the links.

Whether you prefer the clumsy or random fire of a blaster, or the elegance and vibrant accuracy of a lightsaber, there was plenty of exciting details for all at Star Wars Celebration. Day 3 was no exception, with so many epic reveals. Let's take a closer look at what news came to this corner of the galaxy as day three comes to a close!
This is the day, or the way, or whatever you want to call it, as The Mandalorian took center stage, showcasing a showstopper panel featuring show creators Dave Filoni and Jon Favreau. As expected, fans got a first look at season 3, coming in 2023. Grogu also made his Celebration debut, coming on stage and charming the crowd with adorable cuteness!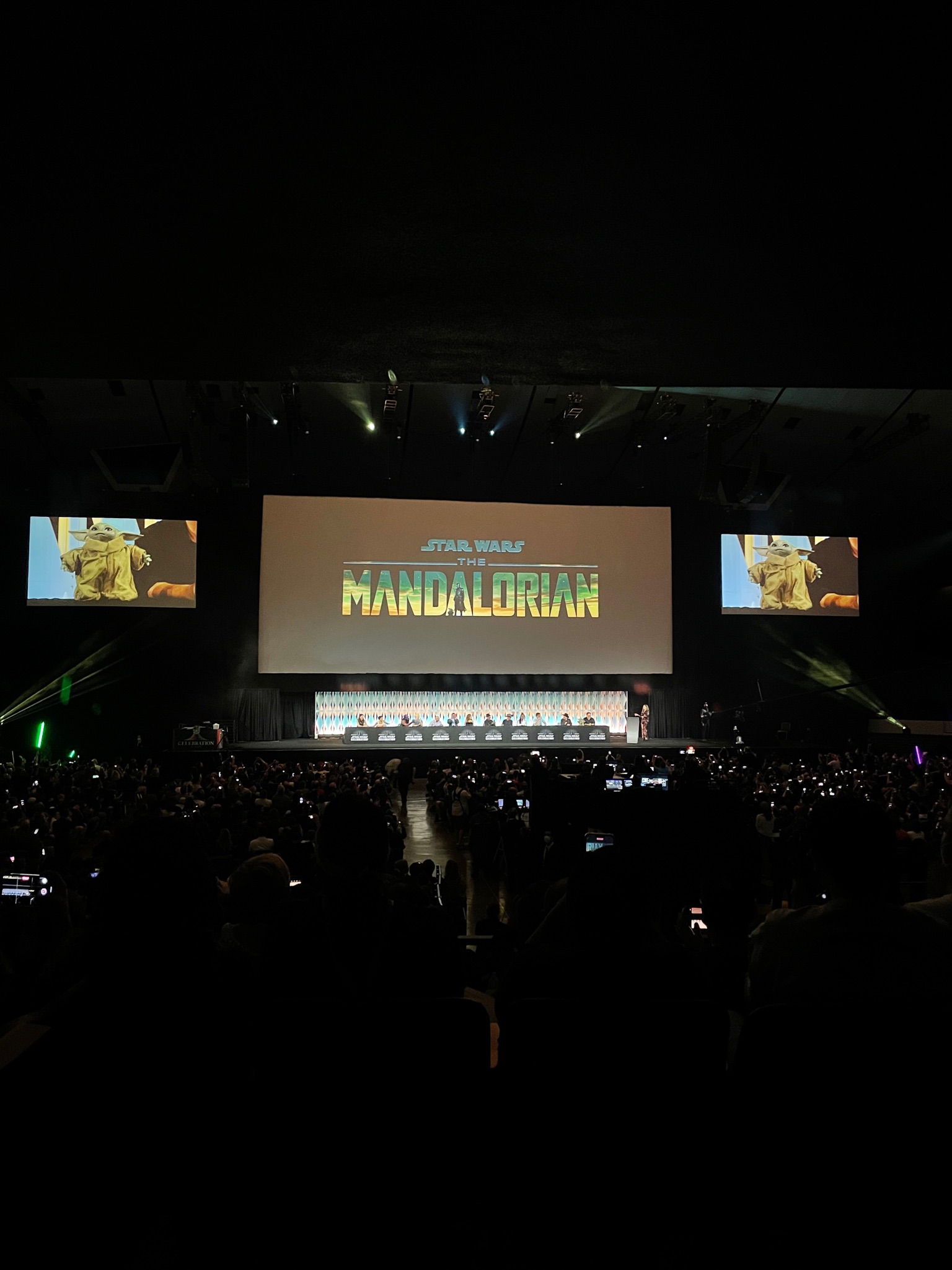 The fun didn't stop there though, as Rosario Dawson made a surprise visit to the stage, giving them their first look at a trailer for her upcoming series, Ahsoka. As it would turn out, Ahsoka would dominate Celebration in other fantastic ways!
After a quick look at the casts and creatives of The Mandalorian, guests got a look at some of the hard work that supports the look and reality of the series in "Behind the Scenes of The Mandalorian & The Book of Boba Fett."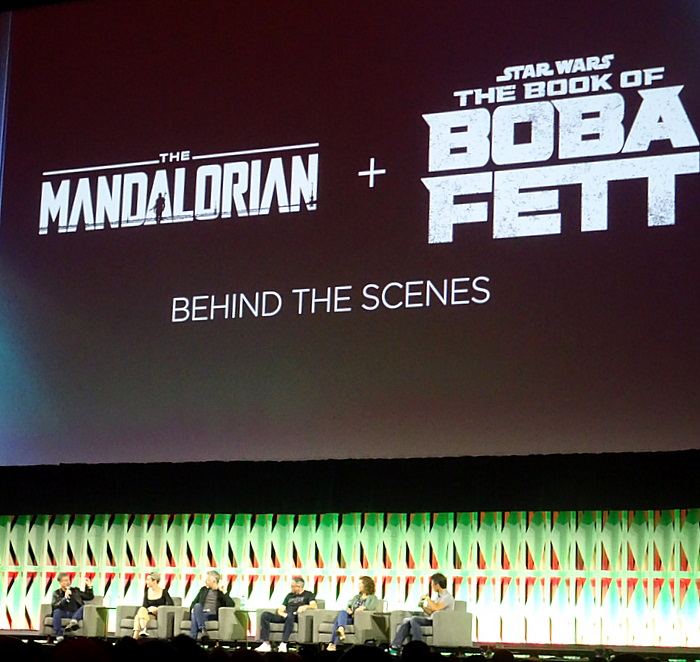 In this fascinating technical presentation, filmmakers from the two shows spoke on the amazing work done to create a convincing universe for the characters to inhabit, from pioneering technology such as ILM StageCraft which allows for seamless use of virtual backgrounds…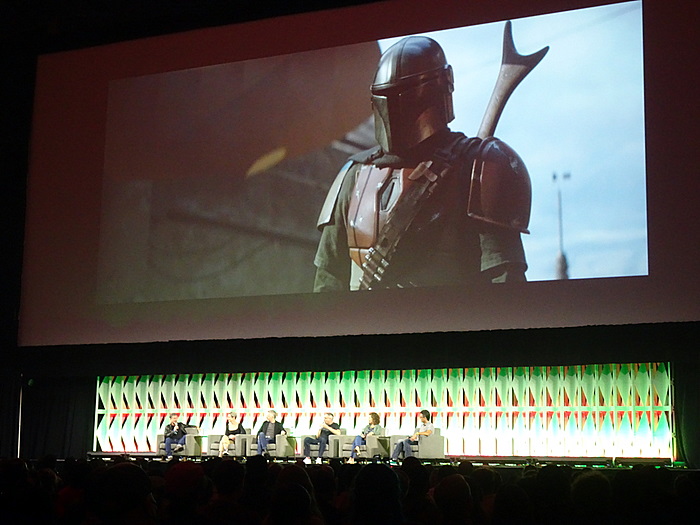 …and Lola VFX face replacement…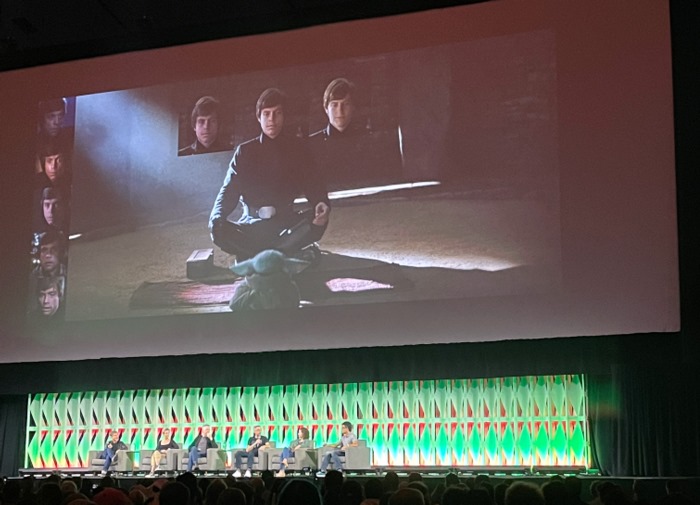 …to classic production elements like Grogu's practical puppetry.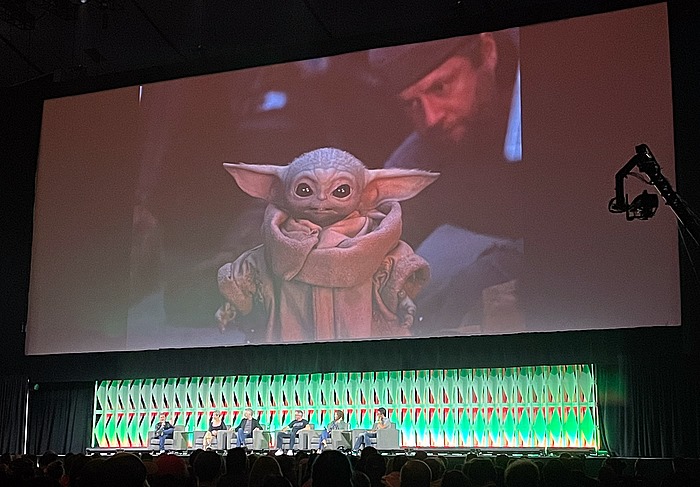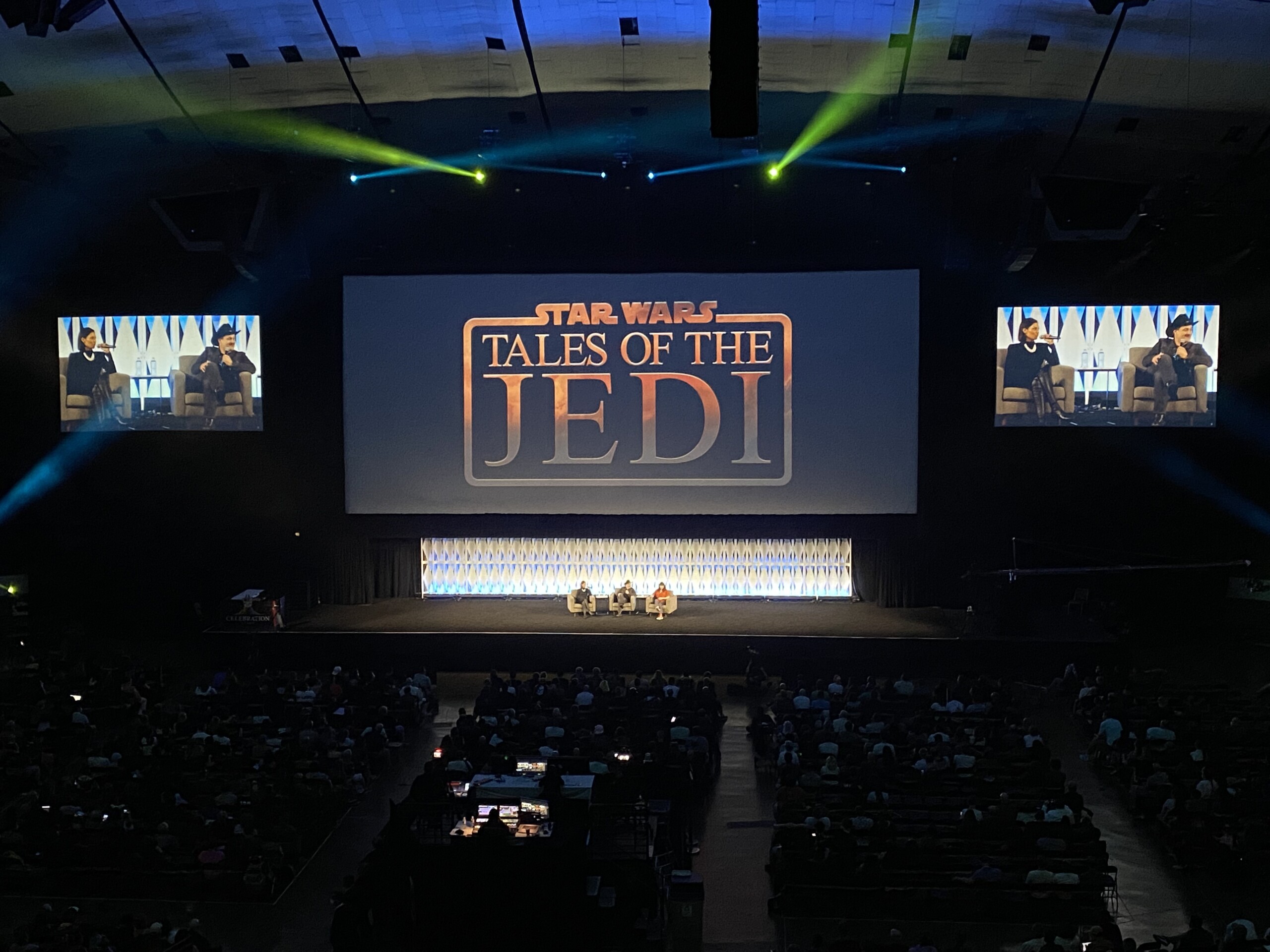 Moving into another era of Star Wars, fans got their first glimpse into a mysterious new series, Tales of the Jedi. When the series title was revealed a few weeks ago, speculation exploded faster than the reactor on Death Star II, prompting many to hope the series would be a callback to the legends story arc of the same title.
Dave Filoni returned to the stage, revealing the series will consist of animated shorts. "I wanted to explore some characters and set some things down on them and based them ideas I had during Clone Wars". One of the shorts focuses around crowd favorite, Ahsoka Tano.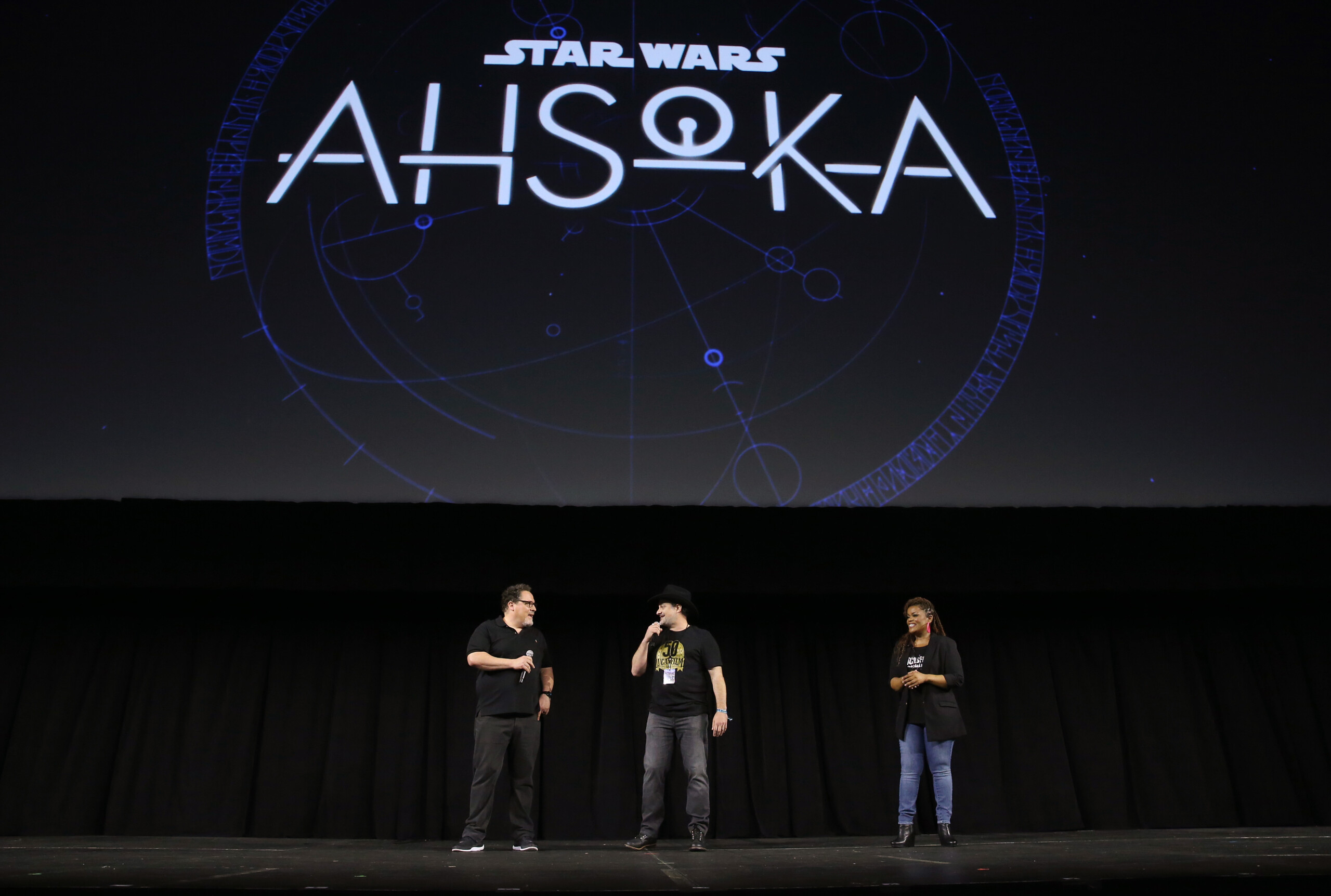 Ahsoka's arc will take us across various stages of her life, starting with her birth and discovery of her Jedi powers. As seen from above, Baby Ahsoka stole all our hearts, as a first reveal of the new series at Celebration.
Count Dooku's backstory will also be explored in the series. In contrast to Ahsoka's, his arc will focus on his time as a member of the Jedi Order and his fall to the Dark Side.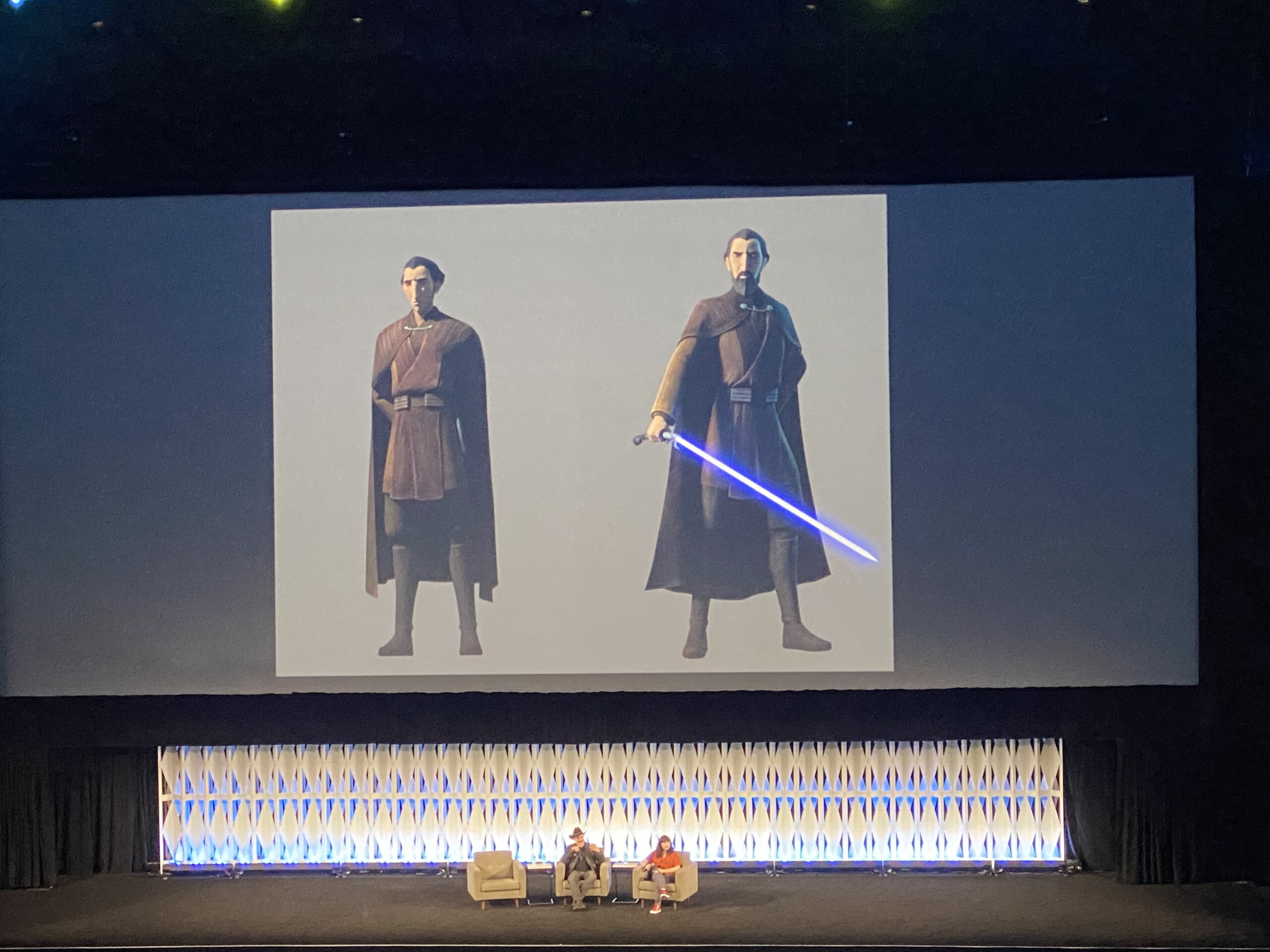 A young Qui-Gon will be explored during this arc, giving more layers to the relationship between master and apprentice and building on the lore of the prequel character's legacy.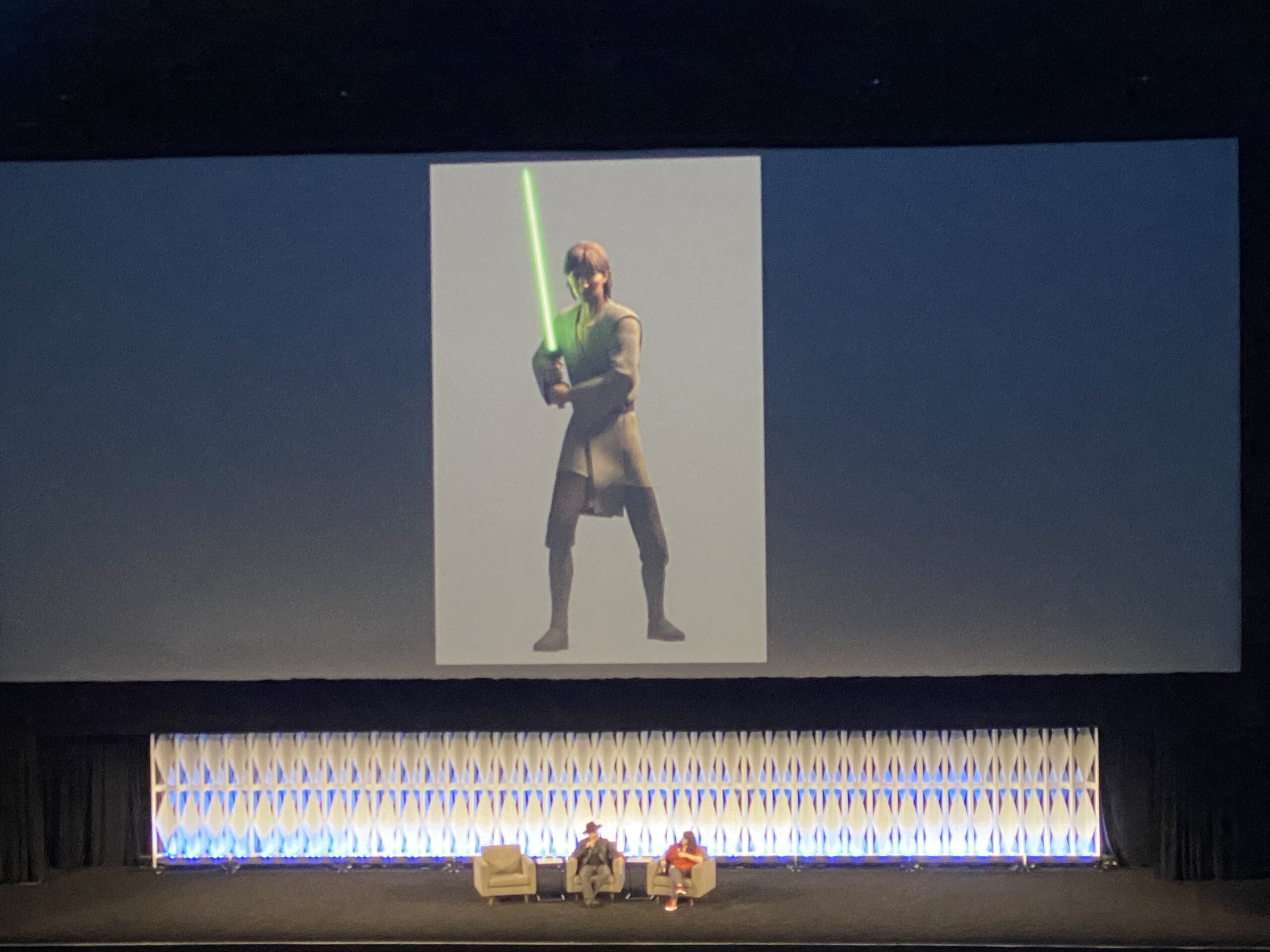 When discussing Qui-Gon, Filoni stated "He's trying to get to the selfless truth of things…He does not possessively love" Qui-Gon will be brought to the screen with the voice talents of Liam Neeson and his son, carting the legacy of the character forward.
The series will be six shorts, exploring their very different Jedi paths, coming Fall 2022 to Disney+.
"Exciting is hardly the word we would choose," and in honor of that quote, we have to take a look at a panel that no Star Wars Celebration would be complete without. Thank the maker, because Anthony Daniels, C3P0 himself, took to the stage to share some of his favorite Star Wars memories, classic behind-the-scenes droid tales, as well as some well-needed laughter.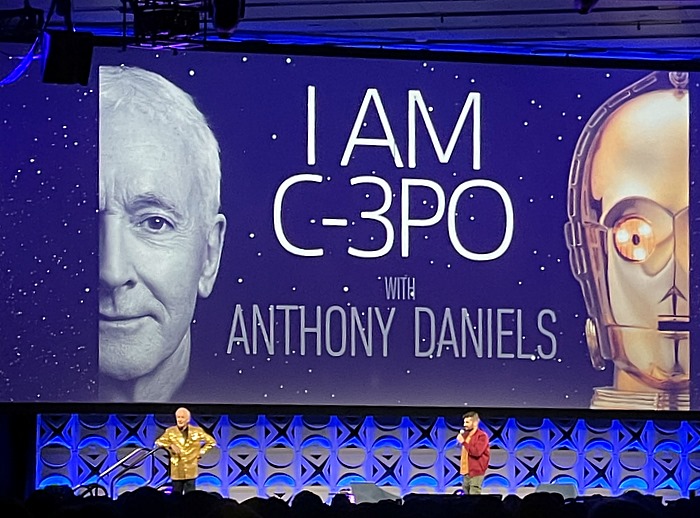 Adorned in his typical gold attire, Daniels was his usual energetic self, zipping around on stage and off, taking questions, doing scenes, and trading barbs with everyone:  "I've been wearing a mask for 45 years!  Suck it up!"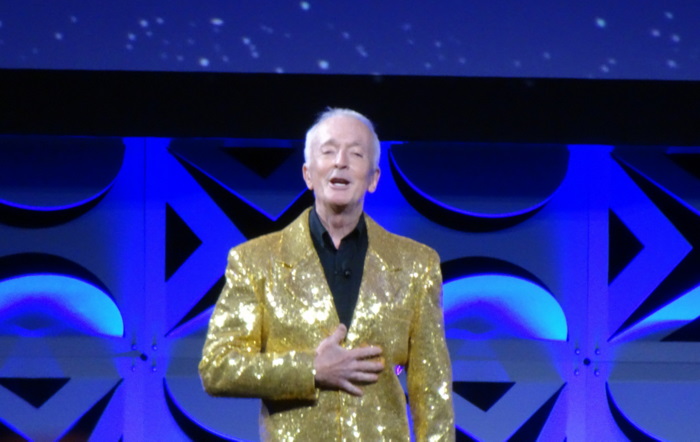 More Star Wars Celebration Info Coming Soon
We cannot wait to see what the final day of Celebration has in store and will share the full scoop right here. Stay tuned and may the Force be with you!