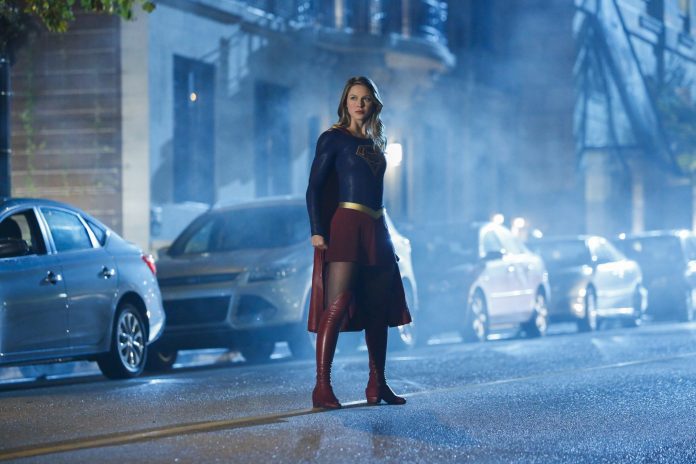 This post contains affiliate links and our team will be compensated if you make a purchase after clicking on the links.

Supergirl was one of the best shows of CBS' 2016 slate, offering a fun, bright, hopeful take on the superhero genre. But with only so-so ratings, the series faced a rather bleak future. But when CBS cancelled the series, thankfully WB decided to move the series to their own network, The CW, bringing us a brand new season of Supergirl. And boy are we glad they did, because Supergirl season two is a big step up for it's freshman season in almost every regard. Instead of falling into a sophomore slump, the series managed to find its feet, becoming one of the best shows on the CW.
Now Supergirl Season Two comes to blu-ray, courtesy of Warner Bros. Home Entertainment in Supergirl: The Complete Second Season. The new four disc set features all twenty two episodes of the show's second season, and a handful of bonus features that are sure to put a smile on the face's of fans. So what exactly do you have in store for Supergirl: The Complete Second Season? Check it out:
"Having left the safety of being Cat Grant's assistant at Catco Worldwide Media in order to figure out what she really wants to do, Kara Danvers continues to work with Hank Henshaw aka Martian Manhunter and her adoptive sister Alex at the DEO as Supergirl – protecting the citizens of National City and searching for her missing father Jeremiah  and the secret research lab Cadmus. Along the way, she will team up with her Kryptonian cousin Kal El – aka Superman  – to battle new DC Super-Villains both terrestrial and extraterrestrial, as she strives to balance her personal life with friends/allies James Olsen, Winn Schott and more with her busy life as a new Super Hero in Supergirl Season Two."
Sounds pretty cool, right? Well, you'd be right. Supergirl: The Complete Second Season is a lot of fun, and this set brings all that home to new and old fans alike. While the move to the CW could have been cause for concern for some, the show actually flourished on its move, embracing everything that made the first season so successful, while also forging new life for itself along the way. Though having Cat Grant missing for most of the season is a bit of a bummer, you can't help but love as the series shifts focus to more of Kara's friends and family in the series. In particular, giving Chyler Leigh's Alex her own story about accepting herself for who she is is one of the best stories in the second season. Between that, and Jimmy taking on his own vigilante mantle with the help of Winn, Supergirl Season 2 finds a story for everyone. It's great to have the characters fleshed out in this way, and the series really put focus on making sure everyone got their due by the season's end.
But, we'd be remiss if we didn't talk about Tyler Hoechlin's turn as Superman. Many worried that Hoechlin either wouldn't be able to carry the mantle of The Last Son of Krypton, or that he'd overshadow Melissa's Supergirl. Neither could be farther from the truth, as Hoechlin brings the bumbling, lovable Superman that Christopher Reeves iteration of the character brilliantly to life here. Not only that, but he's a perfect addition to the series in his guest stint, and plays off Melissa Benoist perfectly. The two compliment each other so well, and Superman ends up making Supergirl a stronger character without overshadowing her. Of course, as mentioned as well, Benoist is still wonderfully endearing as Kara. She really makes her Supergirl both relatable, as well as fun, and you can't help but love her. This show lives or dies on if you buy into her as Supergirl, and Benoist hasn't missed a beat.
Supergirl: The Complete Second is a great set, but there is one small aside that needs to be talked about. The CW had a four way crossover this season between Supergirl, The Flash, Arrow, and Legends of Tomorrow, but Warner Bros. has oddly only included the very first episode of the crossover, "Medusa", in the set. It's an odd choice, as Flash showing up at the end will have no pay off if you're watching the series through. It's also missing the second episode of the series' crossover with The Flash, "Duet", which takes place immediately after "Star-Crossed". This seems like a major oversight, and could lead to a lot of frustration for those looking to see the entirety of the storylines play out.
The set does feature a handful of special features though, which are as follows:
Supergirl: 2016 Comic Con Panel: The one thing all the CW shows have in common is you can watch their Comic Con panels from 2016, which is great fun. It's always great to hear the actors talk about their series, share behind the scenes stories, and tease the newest seasons. Fans won't want to miss this.
Supergirl: Did You Know? – Facts for Fans: This is a simple little featurette that has the cast and crew revealing facts and trivia about the series. Fans will get a bit of a closer look into the show, which is sure to delight them.
Supergirl: Aliens Among Us: Maybe the most interesting feature in the set, this takes you on a dive down into the visual effects work done on the series to bring the aliens to life. It's a great feature that really makes you appreciate the work being done to make Supergirl look as great as it does.
A Conversation with Andrew Kreisberg and Kevin Smith: This will probably go down as one of the most informative and fun features in the entire DC blu collection. Fans will get a chance to hear Andrew Kreisberg and Kevin Smith talk about how they've gotten to bring both Supergirl and The Flash to life on each respective series. It's a fun little feature that fans are sure to enjoy.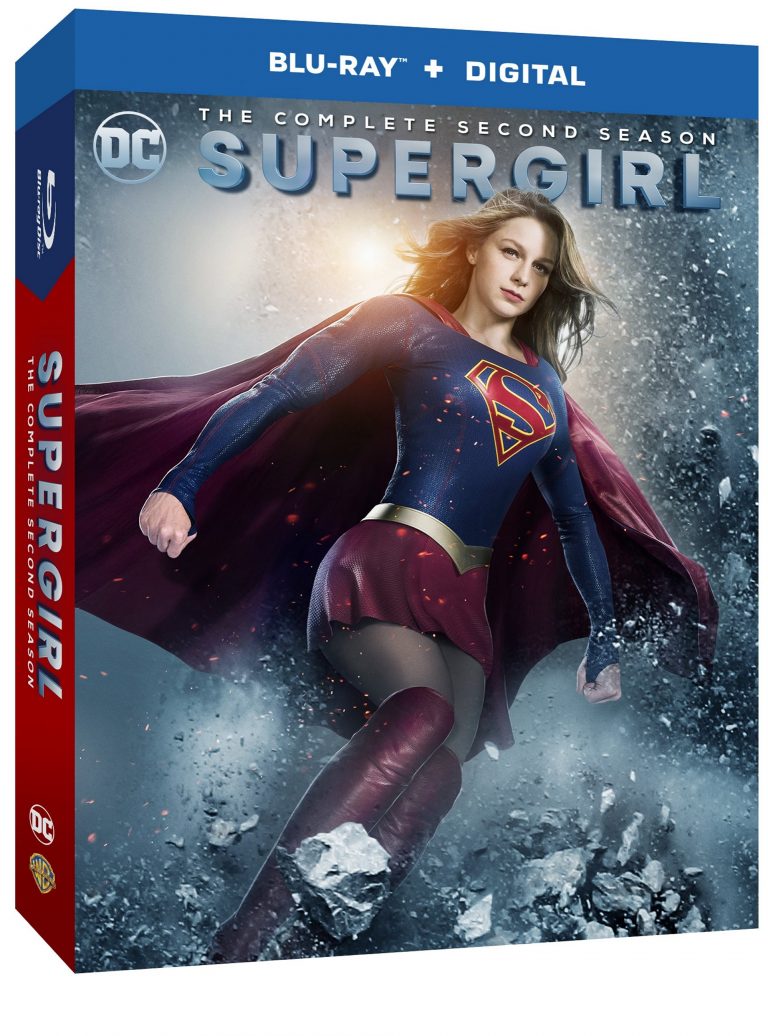 Supergirl: The Complete Second Season is a great blu-ray collection that both new fans and old alike will have fun with. The set has a handful of fun special features, though the lack of the full crossover events does feel like a massive oversight. Still, the season is a lot of fun, and Season Two is a step up from an already very good Season One. Melissa Benoist continues to shine as Supergirl, and she's surrounded by an excellent cast that help make the show continually fun to watch. This set comes recommended.