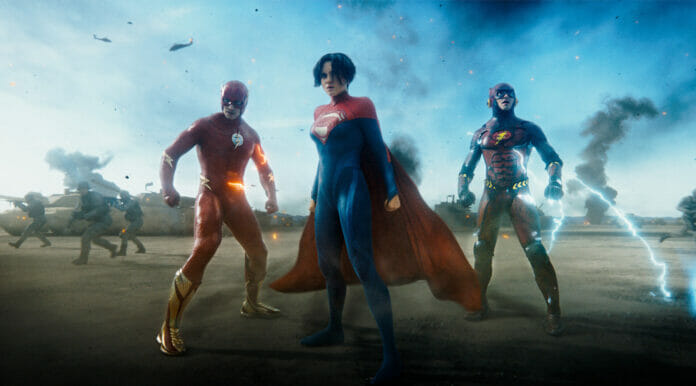 This post contains affiliate links and our team will be compensated if you make a purchase after clicking on the links.

The Flash has returned and through the power of the speed force is bringing together a new band of super friends on what is sure to be a wild ride for DC fans. Ezra Miller is back and this time, making us all take a double take as Barry Allen and as you guessed it, Barry Allen.
The duality of Miller is the focus of the new film, weaving a story that becomes more compelling as the film sprints to the epic finish. Portraying Allen in two universal variants, we are once again brought into the multiverse, but before you think this is like what we've seen before, you may want to think again. For comic book and super hero movie fans alike, this movie really makes it work, bringing the pivotal elements of the iconic storyline, Flashpoint, to life. This makes The Flash the best multiverse movie of the year.
The Academy Award-winning formula for movies as portrayed in last year's "Everything Everywhere All at Once" has set a new standard for what makes for a compelling multiverse film, personal stakes, and a story with heart. This superhero movie has both while also containing some of the most exciting sequences ever brought to a superhero movie.
All this is done so wonderfully by a fantastic cast. There are two portrayals of the fastest man alive, while also getting two of the best portrayals of Batman back to the big screen, Michael Keaton and Ben Affleck.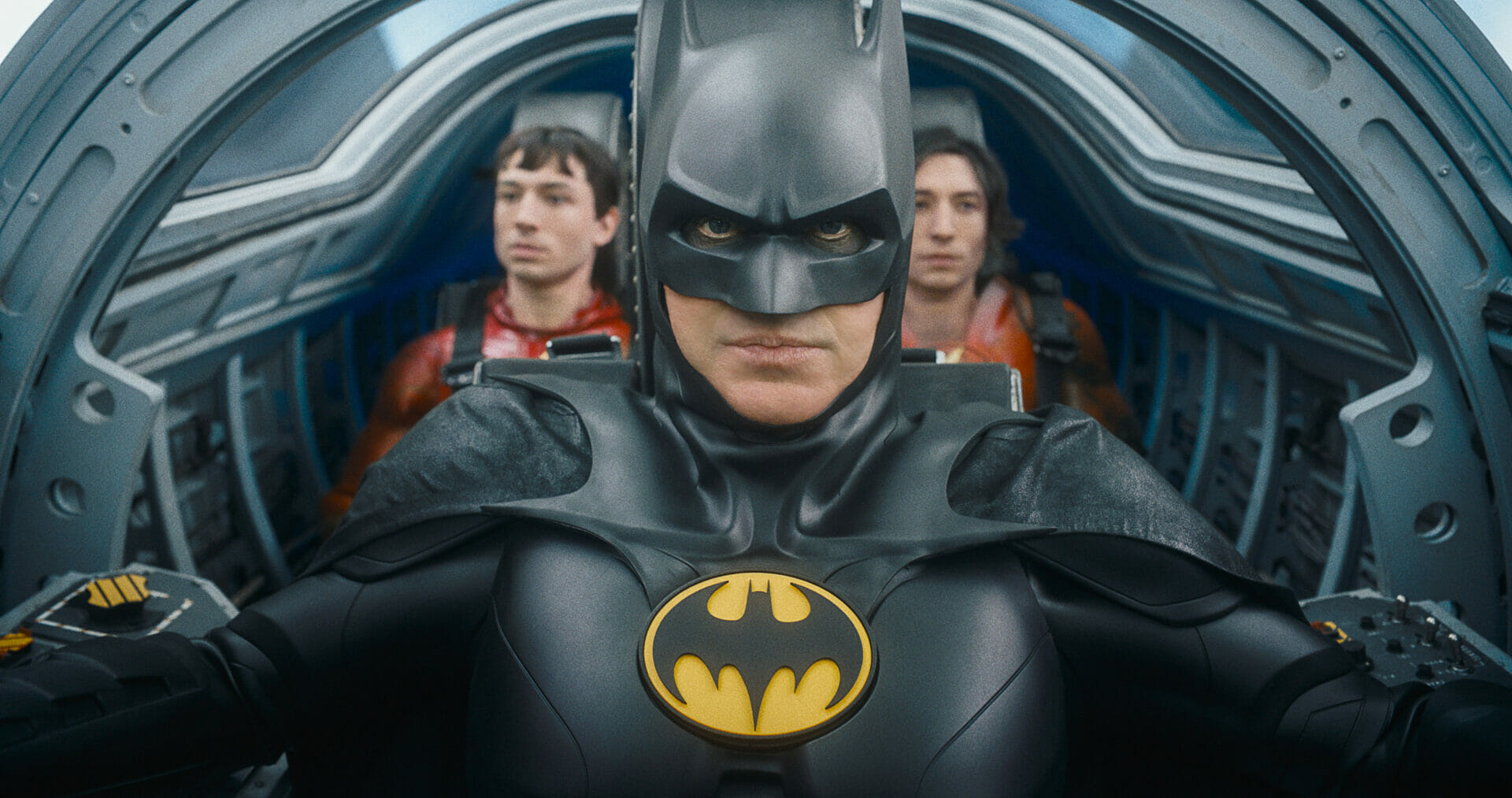 The driving force of the Flash in this film is his personal tragedy, the murder of his mother when he was a child. For fans familiar with Flashpoint, this film drives the themes into overdrive, bringing Allen face to face with his tragic past, pushing him down a path that puts the very fabric of the multiverse in the balance.
Unlike Bruce who has become Batman to spare others of the tragedy he faced, Barry has come to his motivation to become a hero in a very different way. He adopted his alter ego, while Bruce created his to help others. It is this difference that gives the story personal stakes as our main character ends up committing an act based on this which sets the story into motion.
The opening sequence aside from being large as well as one of the most exciting comic book sequences in recent memory is one of the only sequences that portray the DECU as we know it. Superhero action and drama are masterfully directed by Andy Muschietti in the world where we know Bruce Wayne's Batman being portrayed by Ben Affleck as well as other familiar DECU regulars. It is not only in the main DECU timeline that he directs his cast but especially in the alternate past which our main character creates.
It's only after Barry tries to change his tragic past that we meet some scene-stealing versions of our favorite characters. Keaton's return as Batman is what gives the film some of that extra movie magic while also helping ground the personal stakes in this film. It really is exciting to see Keaton's Batman suit up again and even if mostly assisted with CGI rendering, it is awesome to see him kick butt. Ultimately Barry Allen's character development and motivations here are most influenced by the wisdom of the first and the most iconic Batman on the big screen.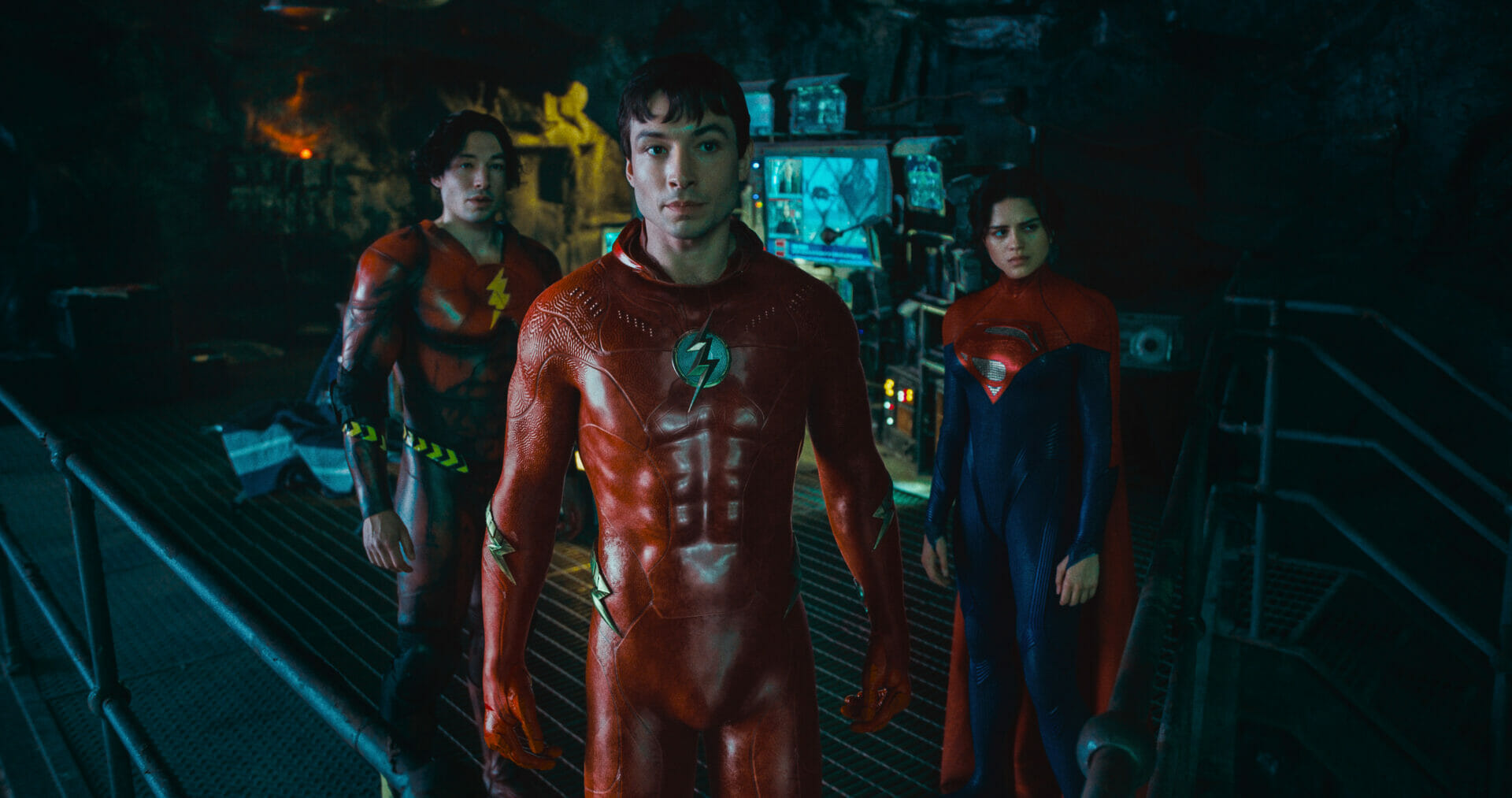 The introduction of Sasha Calle as Supergirl is less exciting in this film, but her inclusion in the story can be recognized as valiant as the character's action sequences are also what adds to this being one of the best superhero movies of all time. In the film her power level and strength are great and the action sequences that move forward are awesome to watch, but her character does not convincingly reach the heights and the humanity the rest of the cast takes us.
Calle plays well against this great cast and even goes toe to toe with the first villain of the DECU, General Zod. Michael Shannon makes a return as an alternate version of his character, however, this Supergirl's stakes aren't enough to leave the same impact when faced with Keaton's Batman. Ultimately both characters are along for the ride and you are left wanting more, even if one is a newcomer and one is now a film icon.
The CGI makes Miller's performance convincing and is done well, after a few minutes, you'll find yourself more engaged with their story than the movie magic involved in getting them there. It is the dynamic that these two characters that Miller plays develop that make for a great movie, that presents what it is to struggle to move beyond personal tragedy. The heart and soul that many superhero films lately have been lacking are found here and work almost flawlessly.
Beyond that, it is these performances from Miller that make this film one of the best superhero stories told. The Flash is back and the fans are going to love him. What Andy Muschietti has been able to do here is nothing short of fantastic. So Run don't walk to watch The Flash Only in Theaters on June 16.