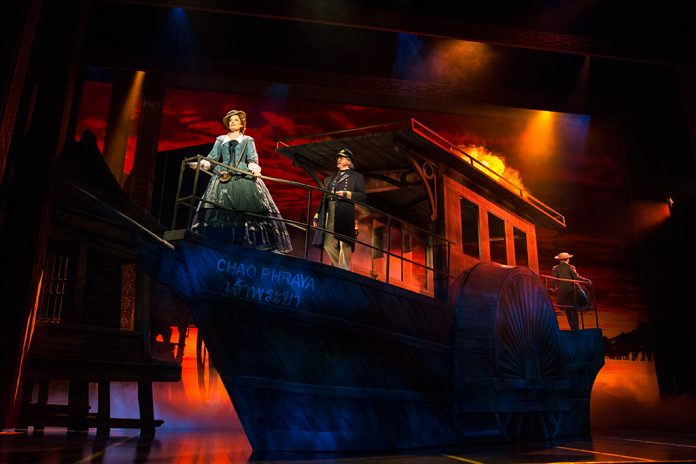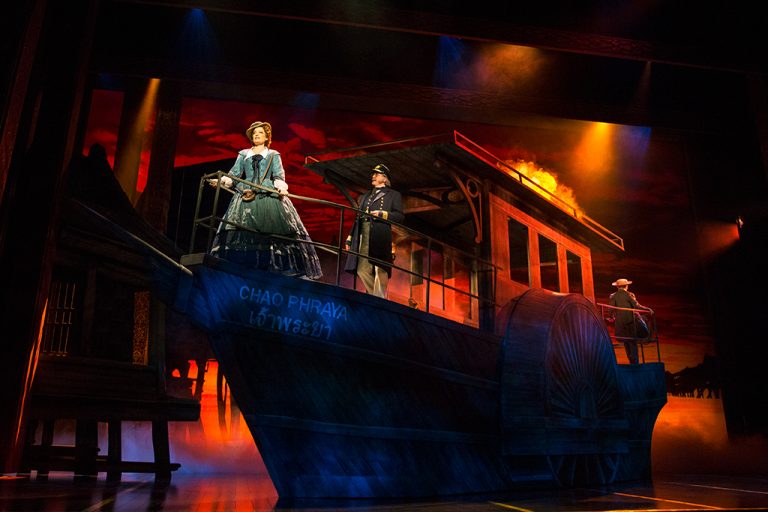 This post contains affiliate links and our team will be compensated if you make a purchase after clicking on the links.

The delightfully charming and captivating tale of THE KING AND I has made its way to Segerstrom Center for the Arts in Costa Mesa. The Lincoln Center Theater Production of Rodgers & Hammerstein's THE KING AND I won four 2015 Tony Awards® including Best Revival of a Musical. It's a musical that has been revived several times and has stood the test of time with such beloved classics as "Getting To Know You", "Shall We Dance" and "Something Wonderful". Filled with star-filled talent and beautiful music, THE KING AND I still captures the hearts of several generations with no sign of losing its luster, etc. etc. etc. (I'm not being lazy, it's a cliche reference).
This national tour stands strong with a cast of extraordinary talents with the likes of Jose Llana returning to his role after two engagements as the King of Siam and THE Laura Michelle Kelly as Anna Leonowens. Best known for her role in FINDING NEVERLAND and the incomparable MARRY POPPINS, Laura Michelle proceeds her work with one of the loveliest voices in musical theater. The role follows her style of show as THE KING AND I remains a very traditional-style musical with warm ballads and timeless conventional melodies. Those that stick to new contemporary theater may want to be aware that THE KING AND I is your more classical approach at theater.
Set in 1860's Bangkok, the musical tells the story of the unconventional and tempestuous relationship that develops between the King of Siam (Thailand) and Anna Leonowens, a British schoolteacher, whom the modernist King is an imperialist world, brings to Siam to teach his many wives and children.
It's easy to see why Anna and the King don't tend to see eye to eye on most things, but there is one thing they do share… the discernment that knowledge of the world is important. Through much parading and chivalry of the King's world within his palace walls, Anna fights to bring understanding and westernized morals to the kingdom.
As I imagine many of you are already aware of much of the story, we will end the explanation here. For a person that doesn't fancy the film of the same name, nor really remember the story going into this show, this production held my interest and immersed me in this fun, yet otherworldly society.
Filling the stage with colorful lighting and exotic routines, to a creative set design that allows for a large cast, Director Barlett Sher has rounded out many stage principles to create one of the finest musical experiences. THE KING AND I holds to high standards with an entire stage production that is worthy of the shows hype and fame.
Given the show not being my typical cup of tea, I cannot say enough good things about every element in the show. The entire ensemble was remarkable, though off-balance at times (literally). Vocal talent is stellar throughout with standout performances from the roles of Lan Tha and Tuptim played by Kavin Panmeechao and Q Lim respectively. A subplot that feels a little lost in the mix, this forbidden love and escape story remains an important element for the story arc, and a welcome mainstay to the show due to their phenomenal duets of "We Kiss in a Shadow" and "I Have Dreamed".
The shows comedic elements are perhaps overshadowed by the overuse of "etcetera", but The King of Siam is hilarious and the royal children help with the cuteness comedy. But above all else, I will always fall back to Laura Michelle Kelly's onstage warmth and demeanor that is practically perfect in every way… shoot, wrong show.
THE KING AND I is a no doubter for fans of classical musical theater and will likely hold up to those already fans of the musical and movie. There's no glitz or glamour, no show-stopping number that will have you dancing in you seat, but instead a beautiful tale that is more about morals and ones-own character compass than any sort of love story. Set sail for Bangkok before this show departs.
THE KING AND I is now playing at Segerstrom Center for the Arts in Costa Mesa thru March 11th.
For more information visit SCFTA.org