This post contains affiliate links and our team will be compensated if you make a purchase after clicking on the links.

It's time to suit up and go higher, further, and faster to experience Marvel Studios' latest release, The Marvels, blasting its way into the world famous El Capitan Theatre in Hollywood. To celebrate the highly anticipated release, fans were given the opportunity to experience a truly VIP Marvel experience through exclusive fan events offering one-of-a-kind photo ops, a chance to get up close and personal with costumes from the new film, as well as other out of this world surprises and goodies.
SoCalThrills was given the opportunity to experience The Marvels Fan Event up close and here's just a quick glimpse at all the fun we had a chance to experience while visiting! The evening brought next level thrills with memorable moments that fans will not soon forget, including a marvelous surprise cameo by Ms. Marvel herself, Iman Vellani. Vellani was joined by Executive Producer, Mary Livanos, writers Elissa Karasik and Megan McDonnel, as well as composer Laura Karpman.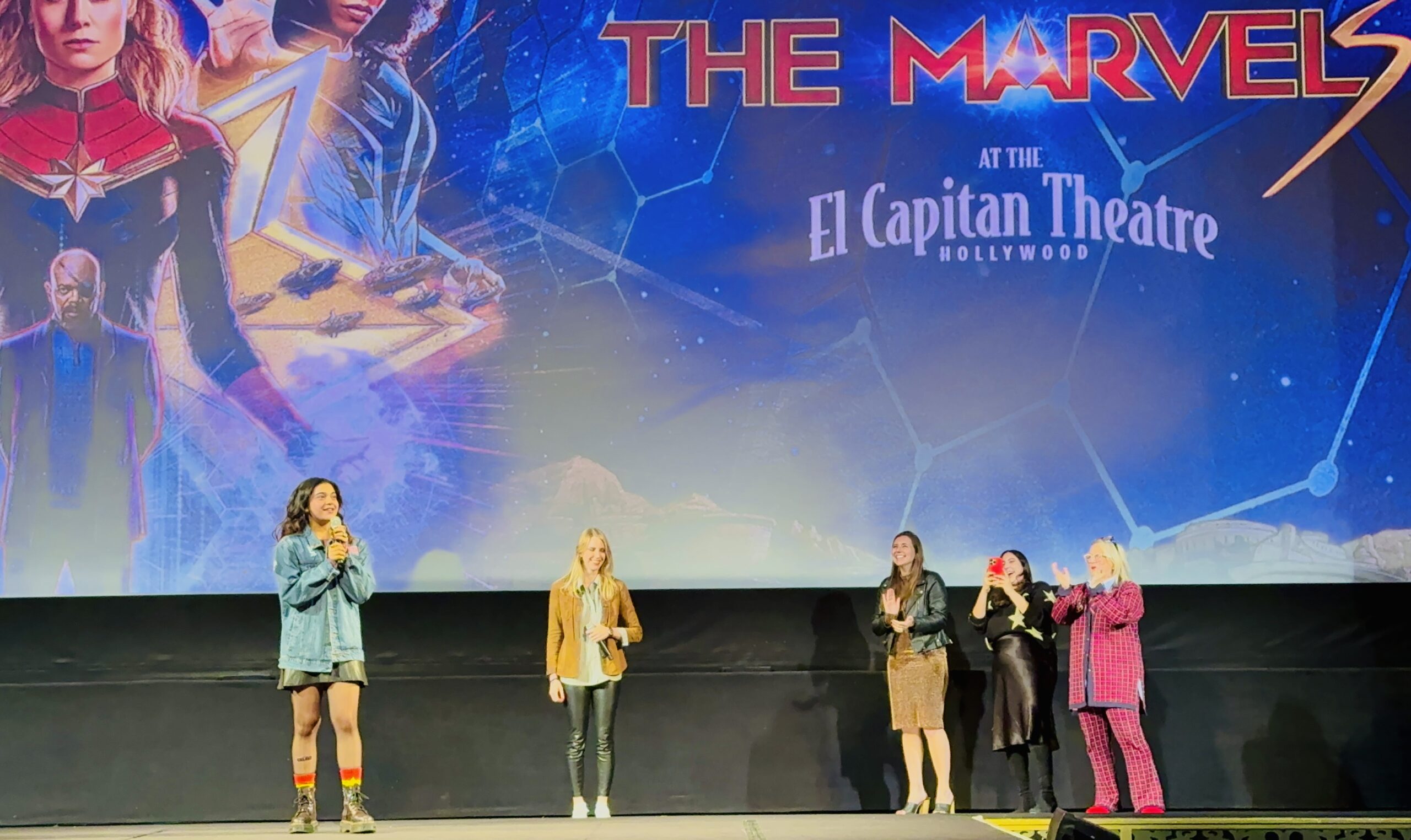 It was a truly electrifying and Mary Livanos wanted to make sure fans could soak it all in fully when experiencing the film. "This is a a film about the fact that together, we're all more than the sum of our parts. It's about teamwork and team ups, and fandom!"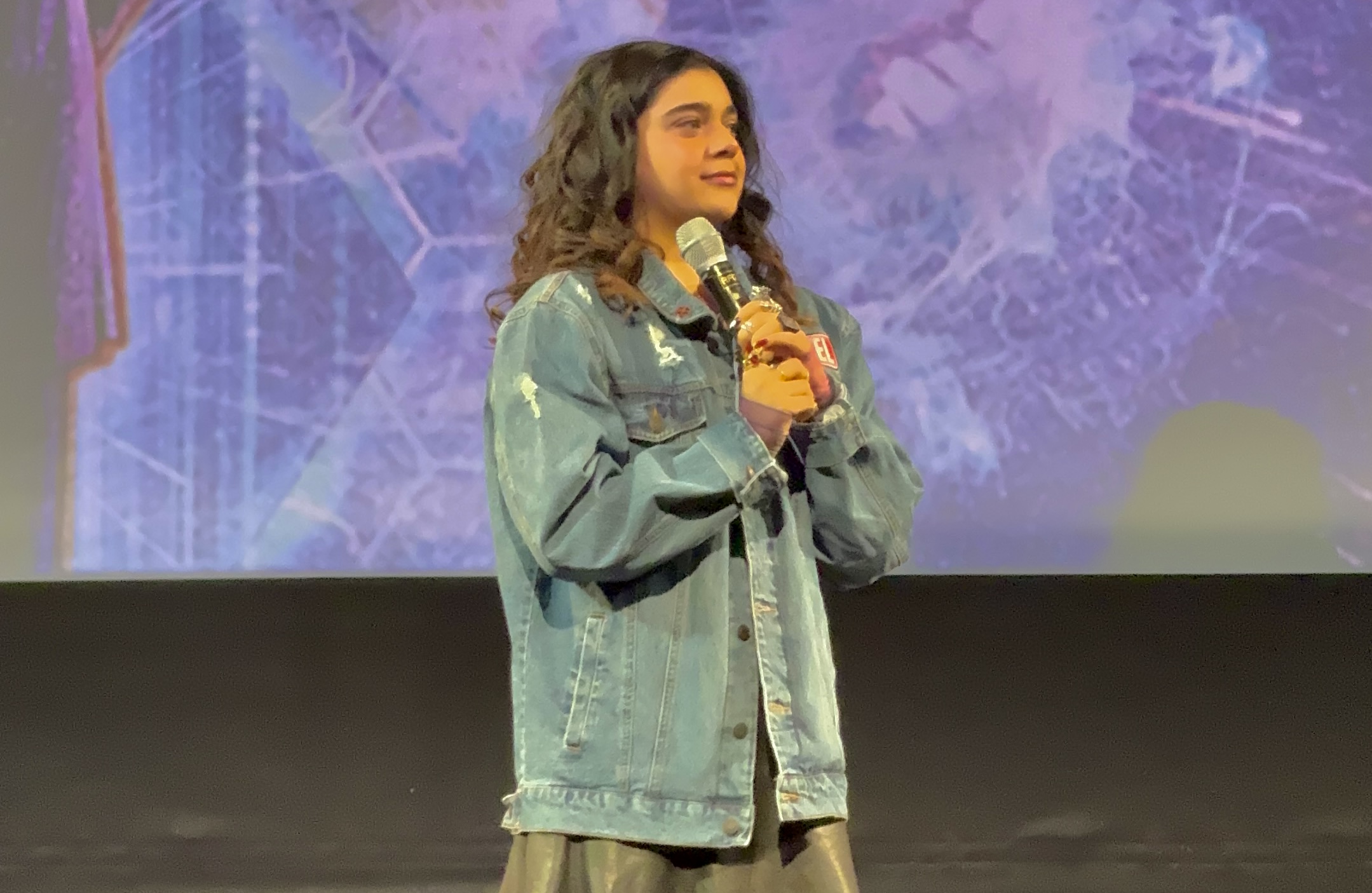 Every moment was crafted to really bring you right into the action. Fans were greeted with special collectible items that include an exclusive The Marvels tote, hat, popcorn, choice of beverage, and limited event credential. This was a fantastic way to bring home the excitement of The Marvels, especially to follow up Captain Marvel's debut, which include an exclusive Captain Marvel patch.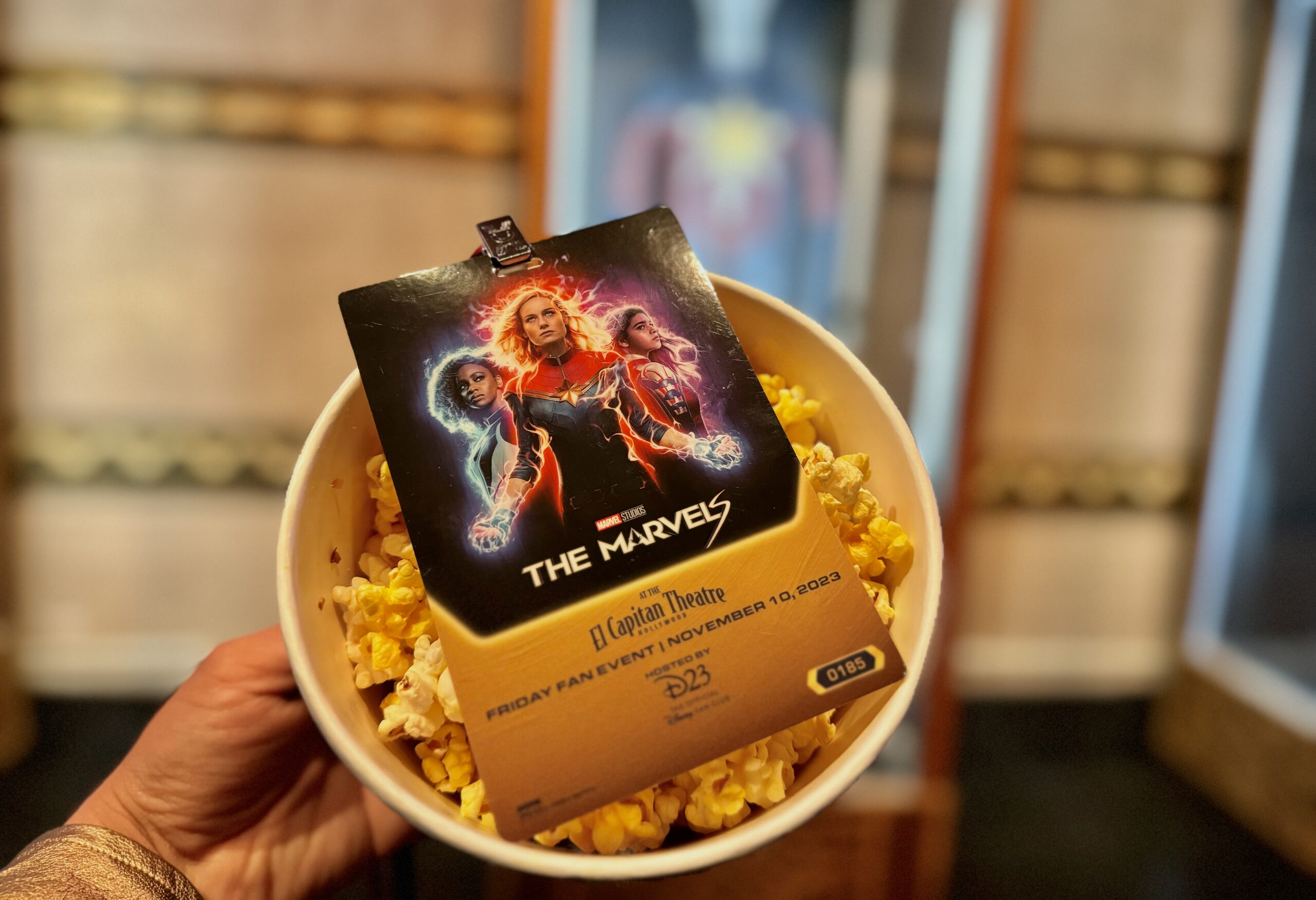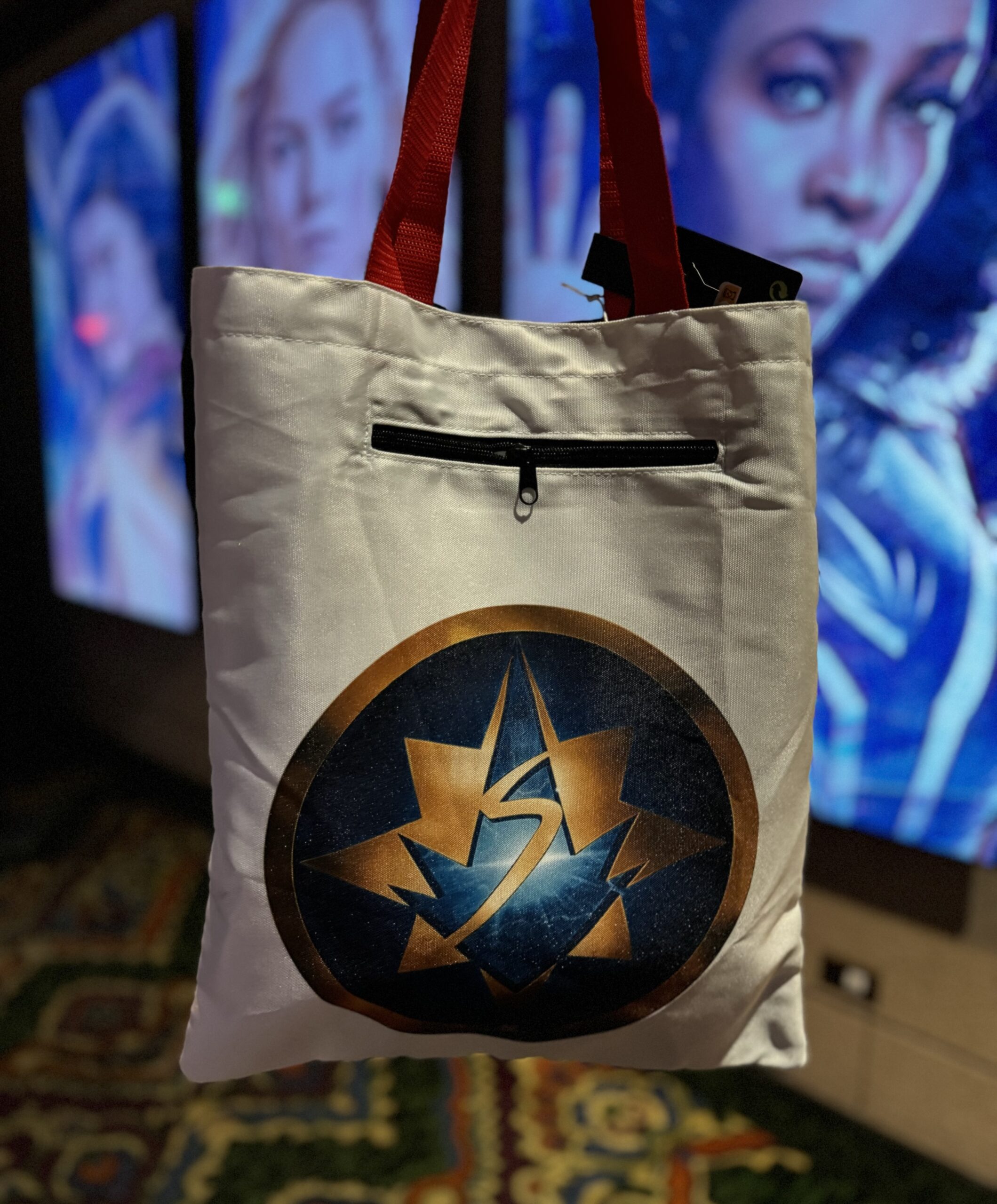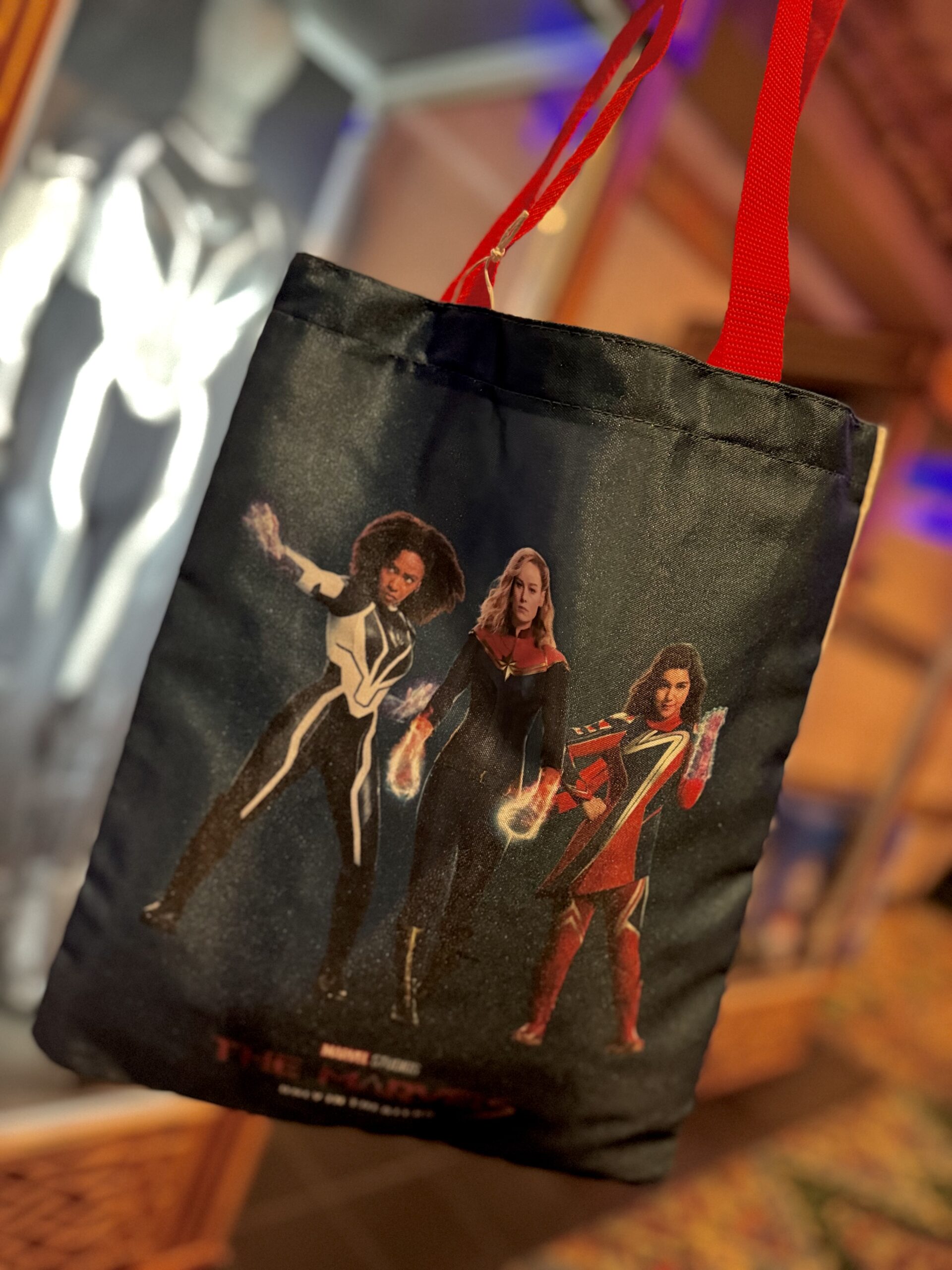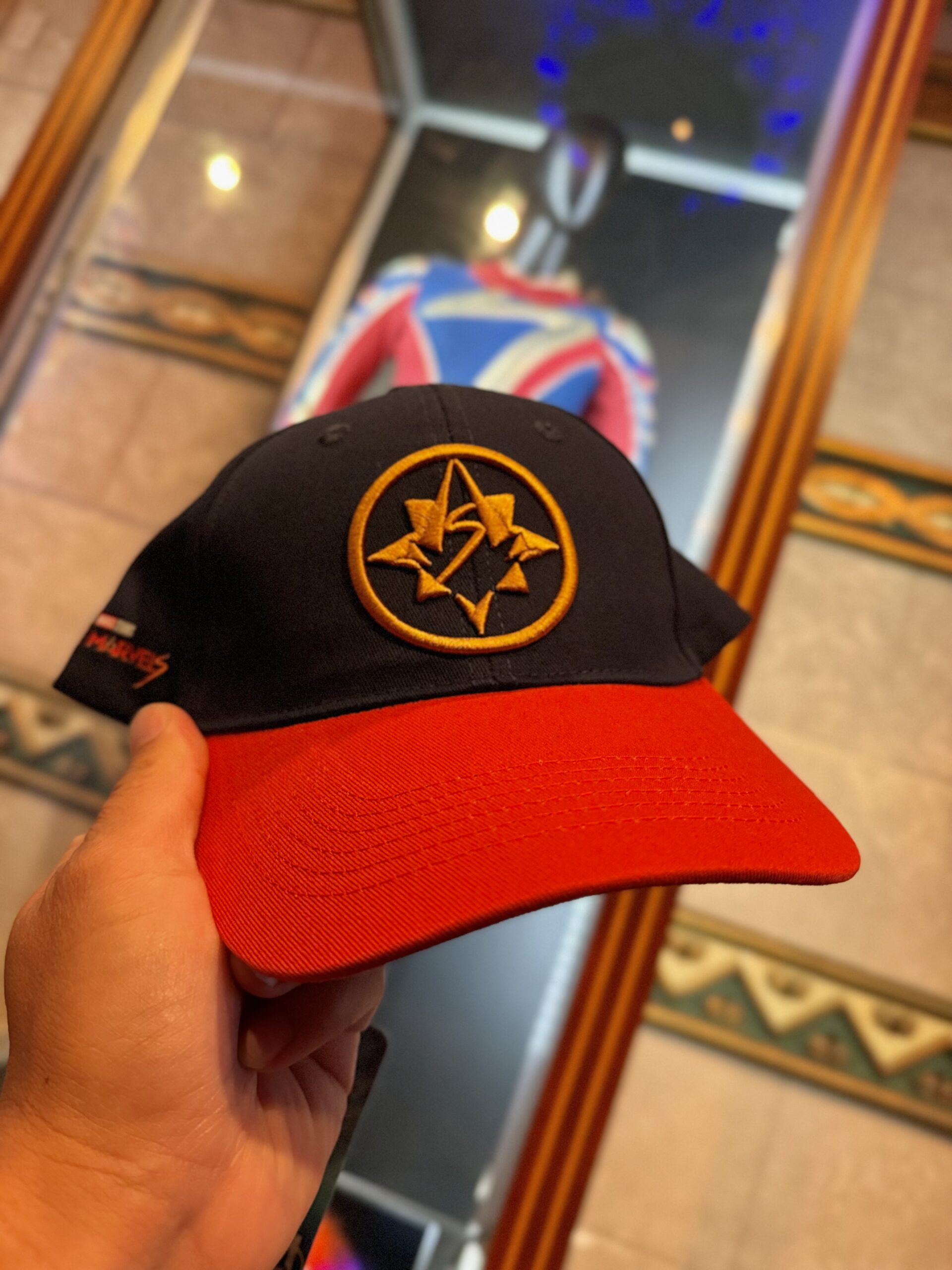 We then got a chance to snap some fun photos with the special photo op setup for The El Capitan, bringing out the hero in all of us, along with some fun selfie opportunities. In addition to the main display, fans could also venture outside to a special "step and repeat" photo op, really giving you that Hollywood premiere experience!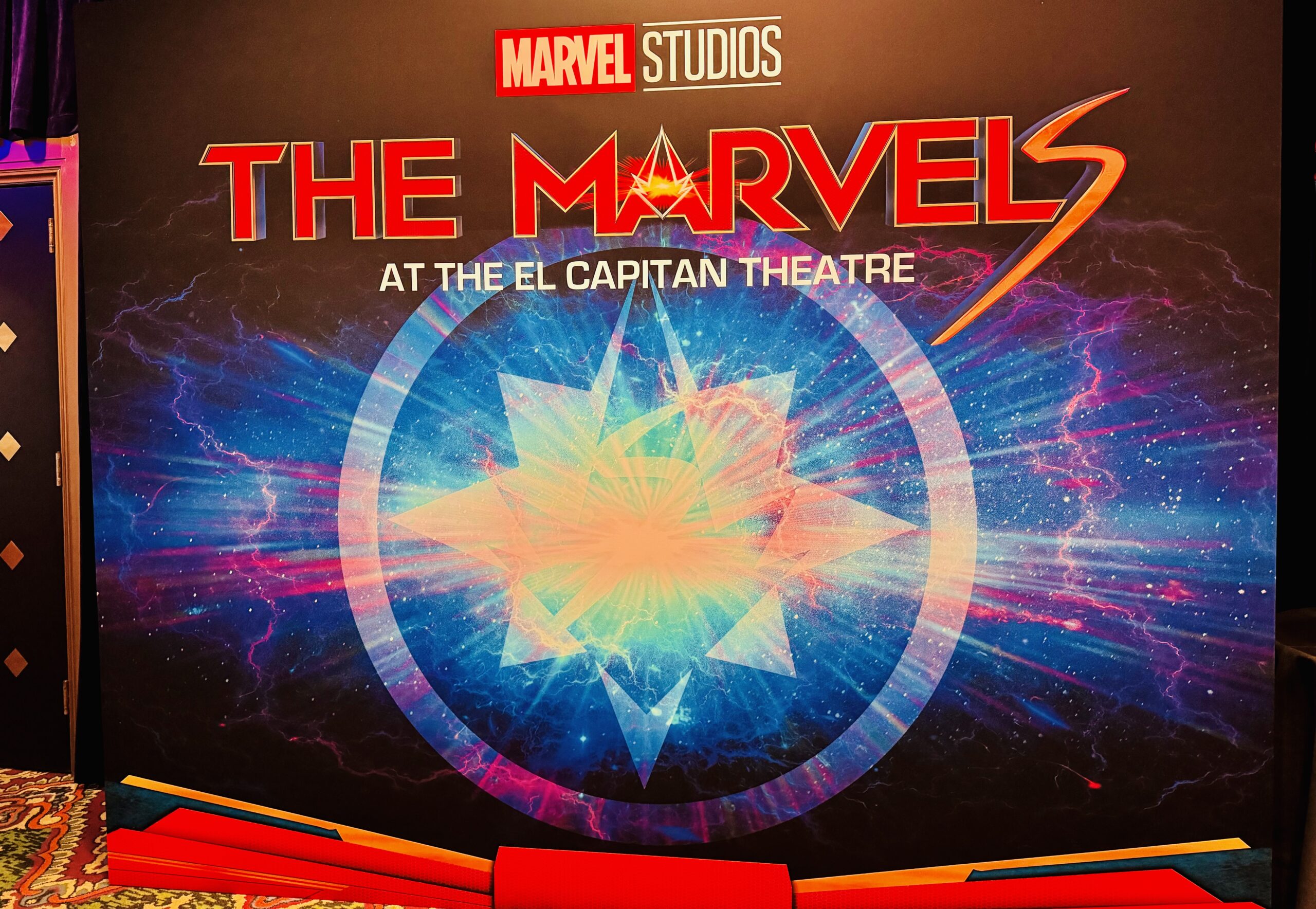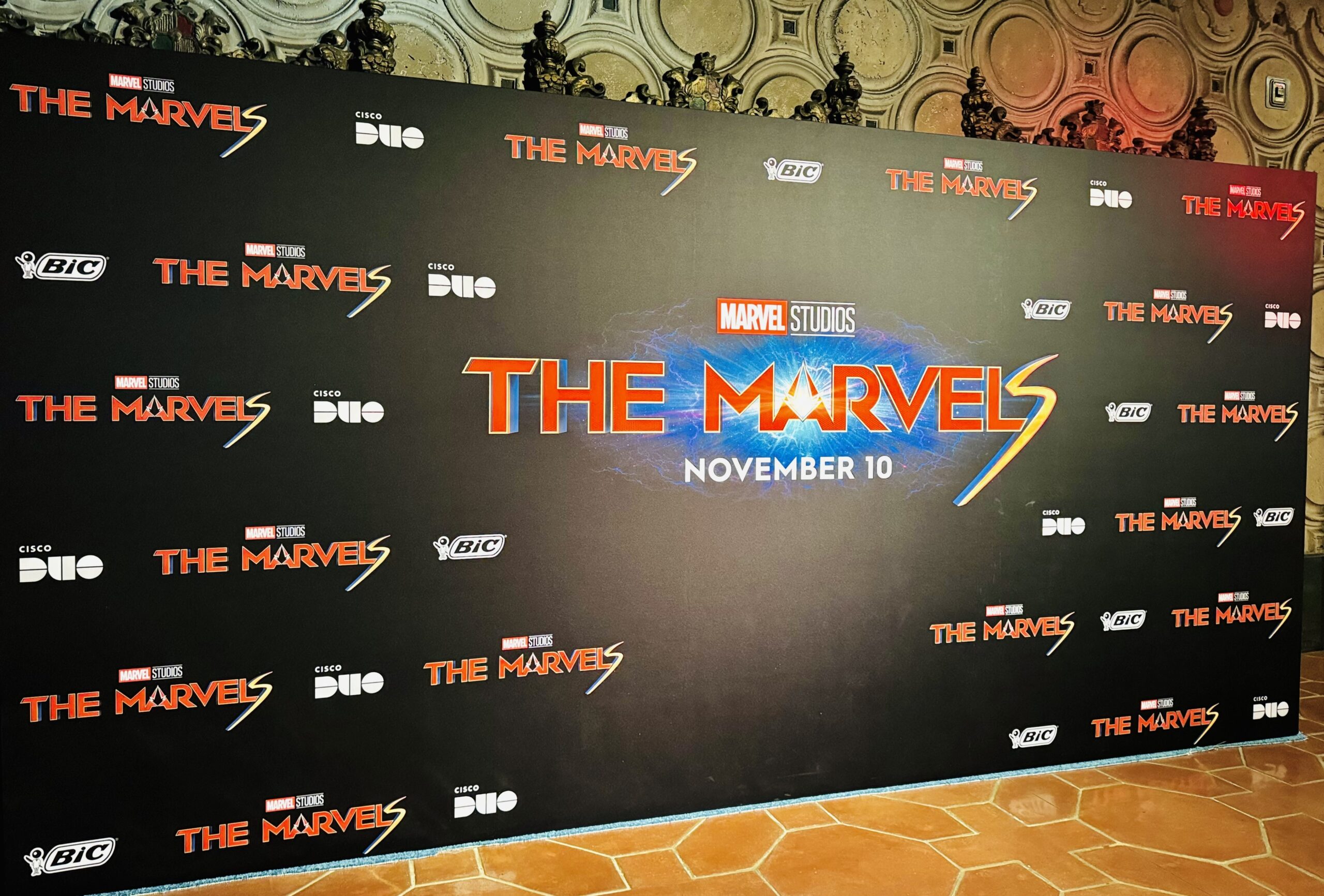 Though the photos didn't stop there, as we ventured into the halls of the theatre to take in the glory of all three costumes from our trio of heroines in The Marvels – Carol Danvers (Brie Larson), Monica Rambeau (Teyonah Parris), and Kamala Khan (Iman Vellani).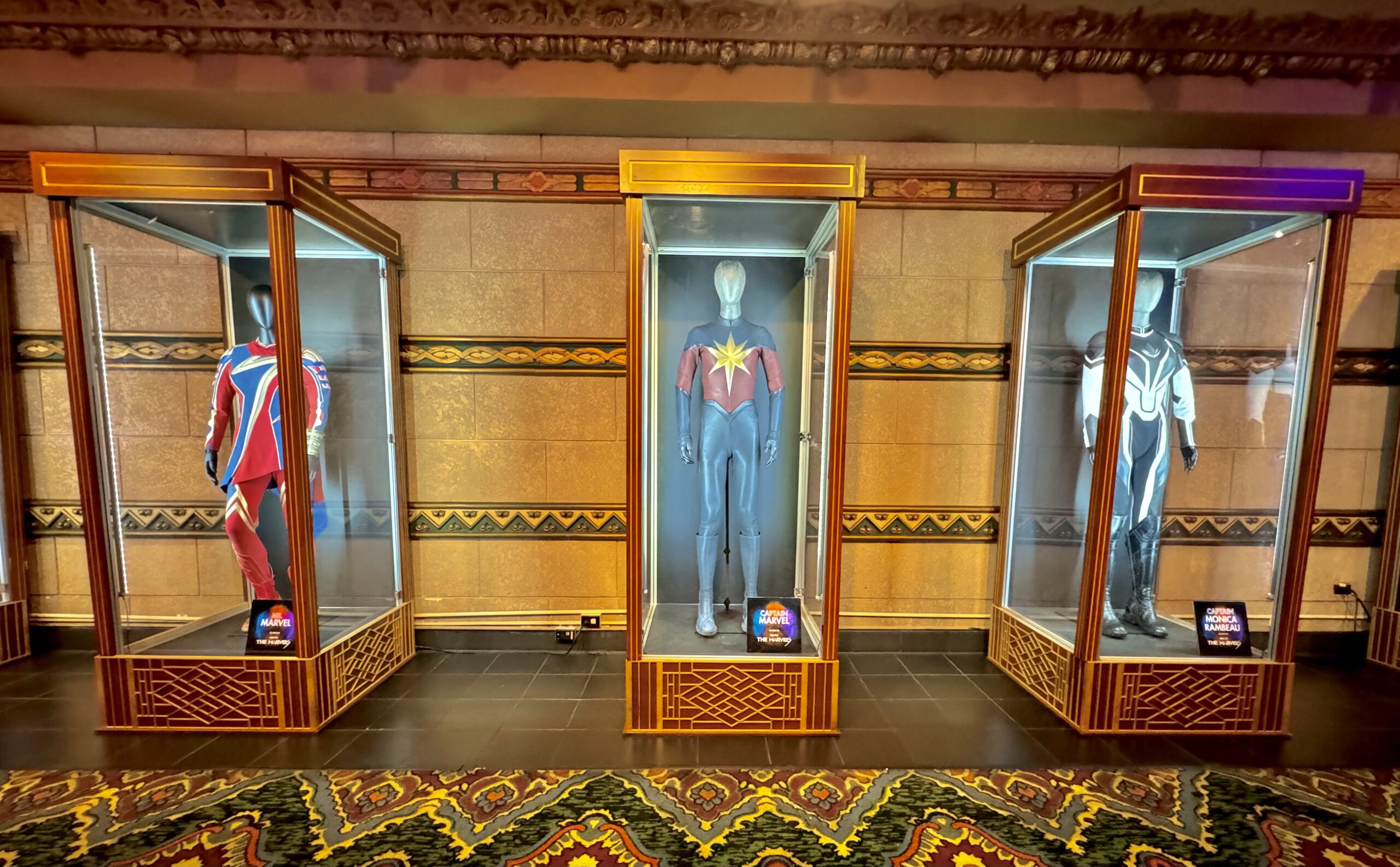 Fans also get a chance to come toe to toe with some other notable costumes, including Nick Fury (Samuel L. Jackson), and our The Marvels villain, Dar-Benn (Zawe Ashton). Each costume can be found directly outside the main theater. Though you do not have to be an attendee of the fan of event to experience these in person!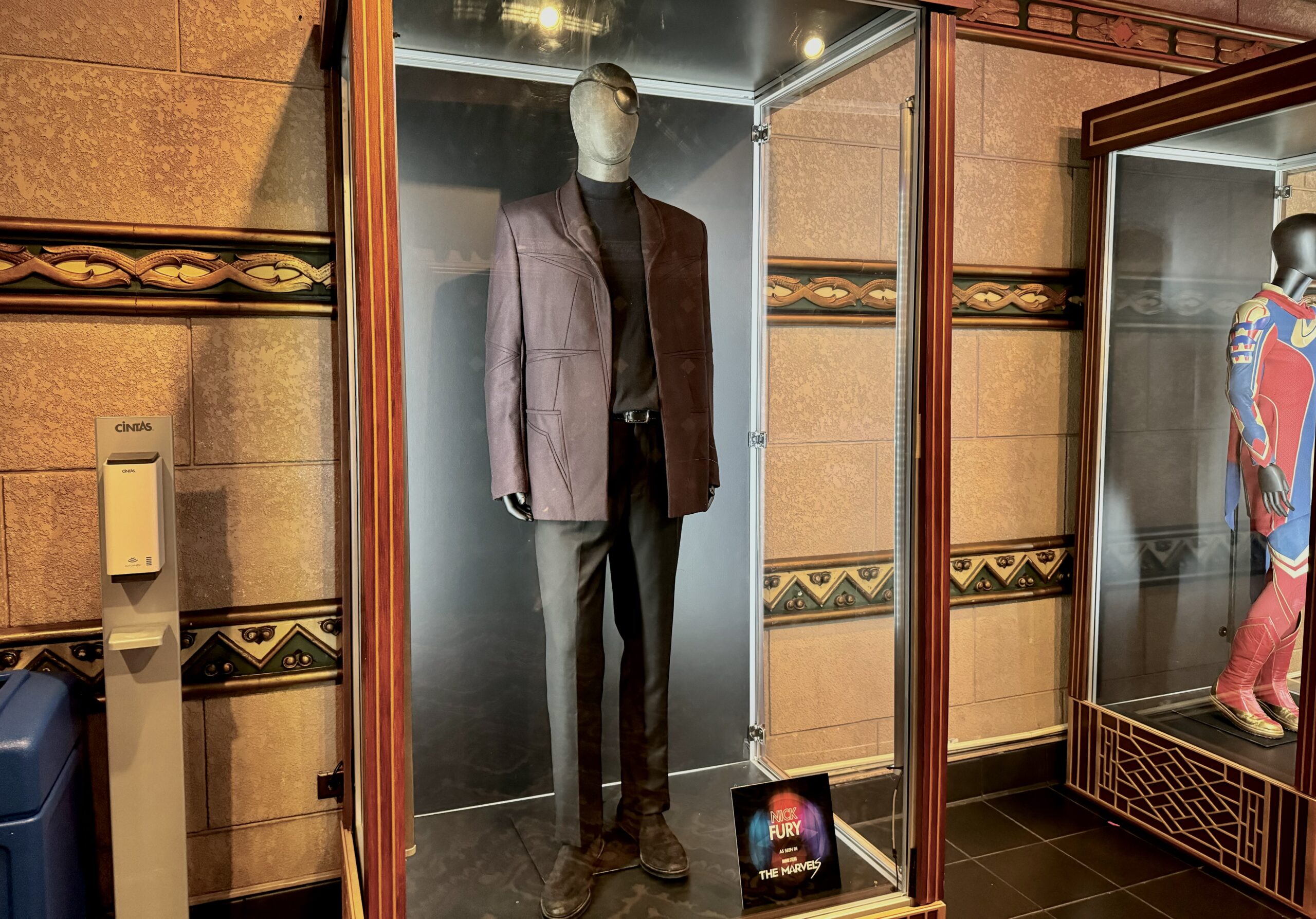 In true El Capitan fashion, there are other surprises worth noting, including a look at some of the theaters exclusive offerings for the film that include themed collectible canteens and a limited edition The Marvels popcorn tin.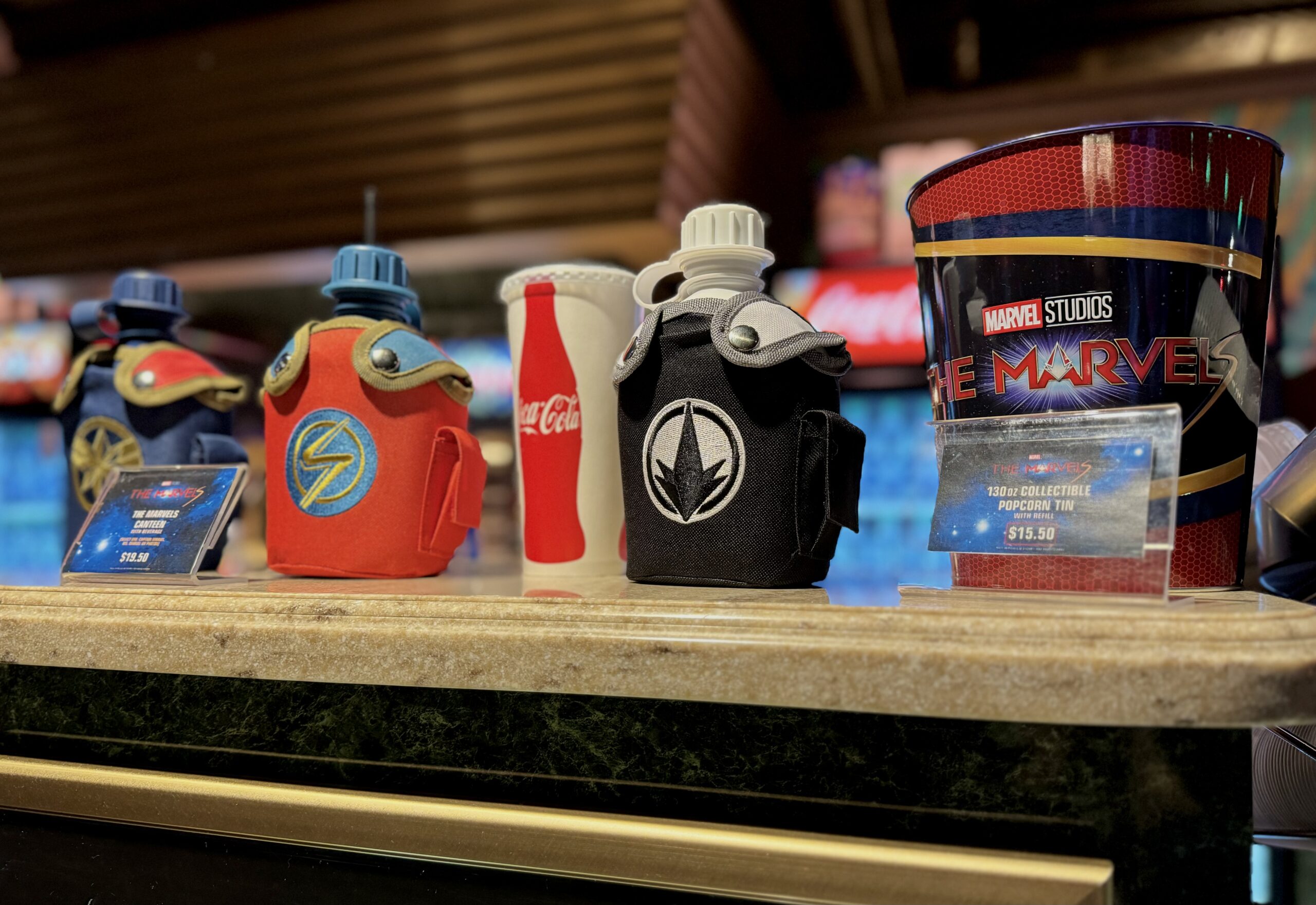 After seeing the movie, the theater will also be offering special The Marvels themed merchandise next door at the Disney Studio Store and Soda Fountain. We quickly noticed some Funko pops, Her Unvierse inspired stylings, and some other fun keepsakes!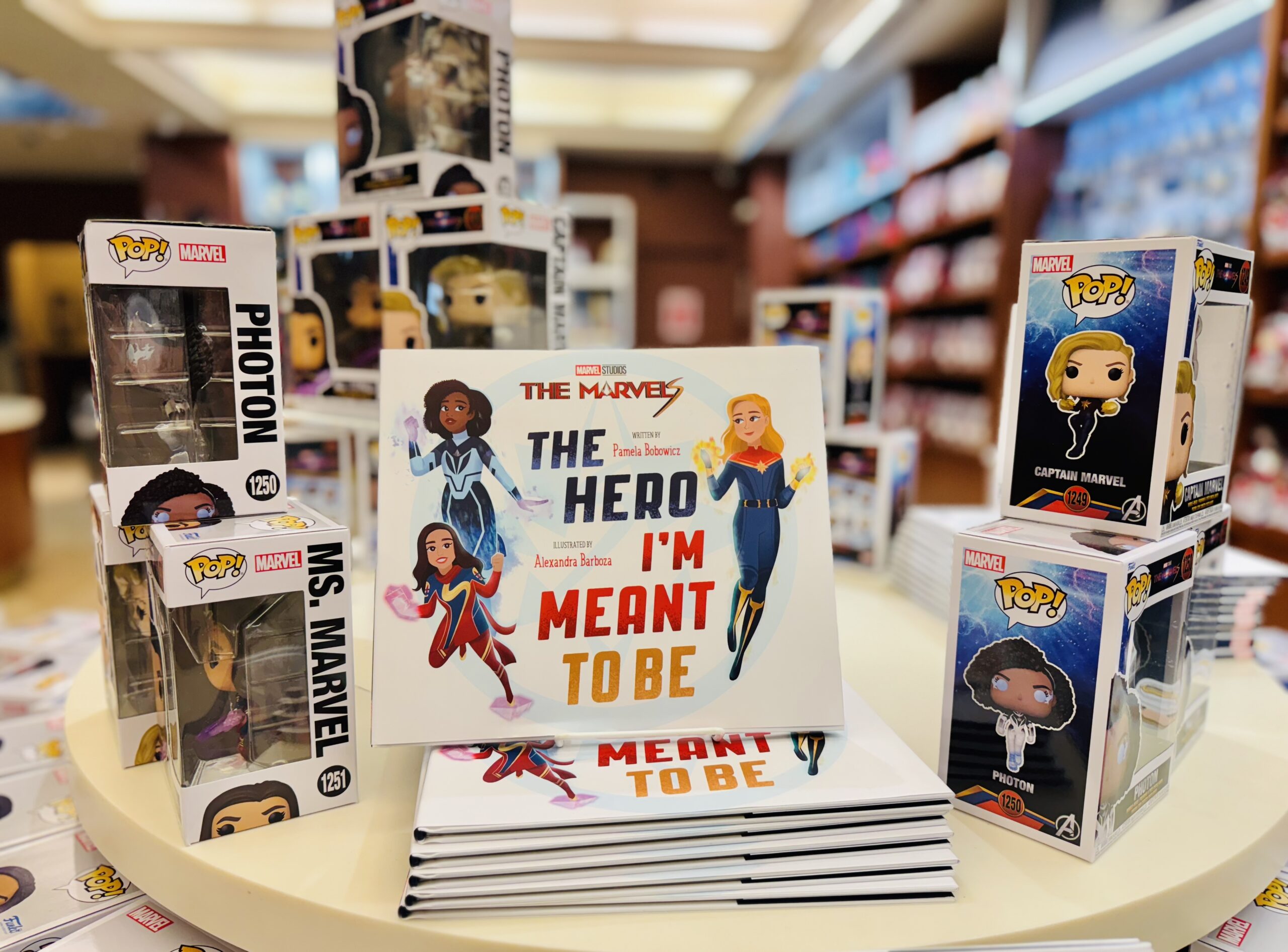 Don't miss your chance to experience The Marvels on the big screen! Tickets are now on sale at The El Captain Theatre through November 19th with showtimes at 10AM, 1PM, 4PM, and 7PM. Friday and Saturdays will also feature a 9:55PM showing.
The theater will also be host to a sensory inclusive screening on November 13th at 4PM, as well as a Spanish dubbed performance on November 15th at 4PM.
For Fandango VIP users, tickets are also available through Fandango's official site. Weekday ticket prices (Mon-Thurs) are $19 for adults, with $15 pricing for children and seniors. Weekend pricing (Fri-Sun) is $24 for adults, and $20 for children and seniors.
Make sure to keep up with the latest coming to The El Capitan, including any future fan events, exclusive screenings, and more by following them on their official social media accounts!