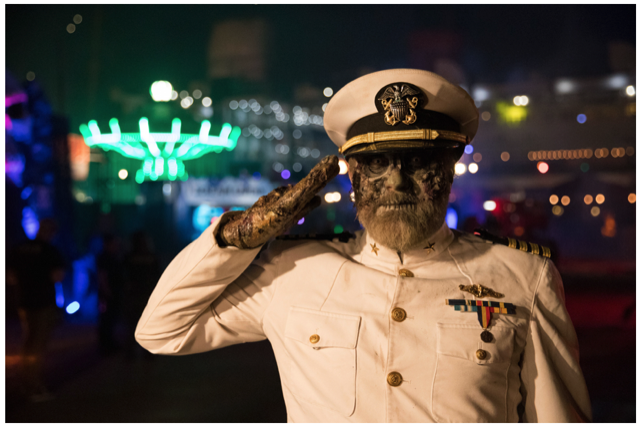 This post contains affiliate links and our team will be compensated if you make a purchase after clicking on the links.

This Halloween season, The Queen Mary's Dark Harbor is celebrating its 10 year anniversary!
The Queen Mary was considered one of the greatest ships in 1936. Now docked at the Port of Long Beach, guests from all over Southern California come to visit. For select days in the fall, the Queen Mary is transformed into an experience of your worst nightmares.
The Queen Mary's Dark Harbor starts on September 26th and runs through November 2nd. This famously haunted ship is docked in Long Beach, California. Every Halloween season, many people flock to the site to experience the many spooky frights and monsters that inhabit the Queen Mary ship.
With six truly terrifying mazes, there's plenty of scares to go around. For 23 nights, over 200 monsters haunt the Queen Mary and not a soul is safe. The creators and producers have made this year the most fearsome yet for the 10th anniversary. All that this haunted ship has to offer guests will be revealed at Midsummer Scream on August 4th.
General admission tickets for Dark Harbor start at $20. There are plenty of packages available for guests looking to make the most of their frightful experience. Grab an Ultimate Scream Experience, RIP Passport, or reserve a creepy cabana for you and your friends.
Celebrate The Queen Mary's Dark Harbor 10th Anniversary with all your boys and ghouls this Halloween season!
For tickets and more information, visit The Queen Mary's Dark Harbor online