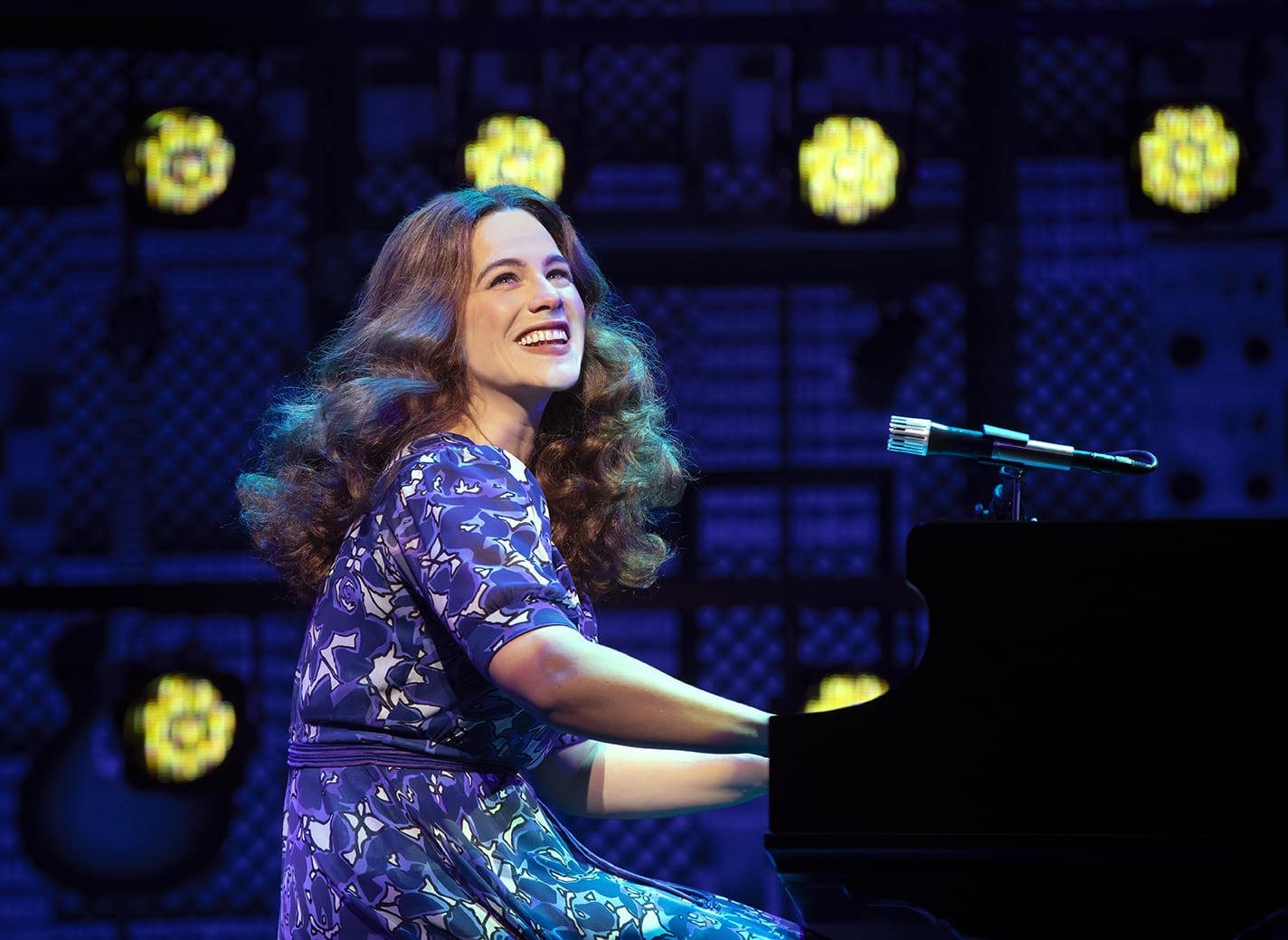 This post contains affiliate links and our team will be compensated if you make a purchase after clicking on the links.

I honestly did not know what to expect walking into Segerstrom Center For The Arts to see Beautiful: The Carole King Musical. Call me young, or uncultured, but I honestly only knew her as a singer/songwriter soloist and had no idea that she was behind so many hit songs I grew up listening to. I love documentaries and biopics, so when I realized this was essentially a biopic, I was very excited to see the show. It begins the day Carole King sold her first song and ends during her Tapestry tour, telling the story of her life through her astonishing career. Hearing renditions of huge hits like "Will You Love Me Tomorrow," "The Locomotion," and "One Fine Day" just to name a few were both delightful and eye-opening. Carole King and Gerry Goffin were such amazing talents, I am grateful to this musical for bringing this important story into the mainstream presentation.
Of course, Sarah Brockel (Carole King) did a phenomenal job channeling the look and the voice of Carole King, though she is obviously more of a trained performer than King. She portrayed the growth of her character over the years amazingly, feeling her wide-eyed optimism as a youth, and her exhausted resilience in adulthood. Alison Whitehurst (Cynthia Weil) almost stole the show, what a voice! Her performance was amazing overall. Dylan S. Wallach (Gerry Goffin) had quite a voice as well, and I enjoyed every song he sang. He was easy to love and easy to hate which speaks volumes of his character performance. The ensemble cast was also phenomenal having to play many different singers from the 1950's and 1960's and match their singing style, appearance, and movement.
Technically, this show was fascinating. It utilized a very minimalist set design that used a deck with pulleys to move set pieces on and off stage without human assistance. This allowed a character to remain seated and continue their story and slowly move off stage as the scene shifted. This worked well, as the acting and music brought the audience in enough without the need for elaborate sets, hats off to Derek McLane for realizing this set design. You could be at the Brill Building in New York one moment, and in King and Goffin's apartment the next, and only one panel actually moved. The lighting was terrific, spotlights were not jarring, and there was minimal use of strobing to portray concert scenes.
Overall, I left feeling mesmerized by this story and wanting to learn more. Its an amazing story of grit and determination, as well as the importance of being true to yourself, no matter what obstacles come your way. Everyone seated within my view was clapping and dancing in their seats from the moment the overture began, and now I see why. Carole King, I'm now a big fan!