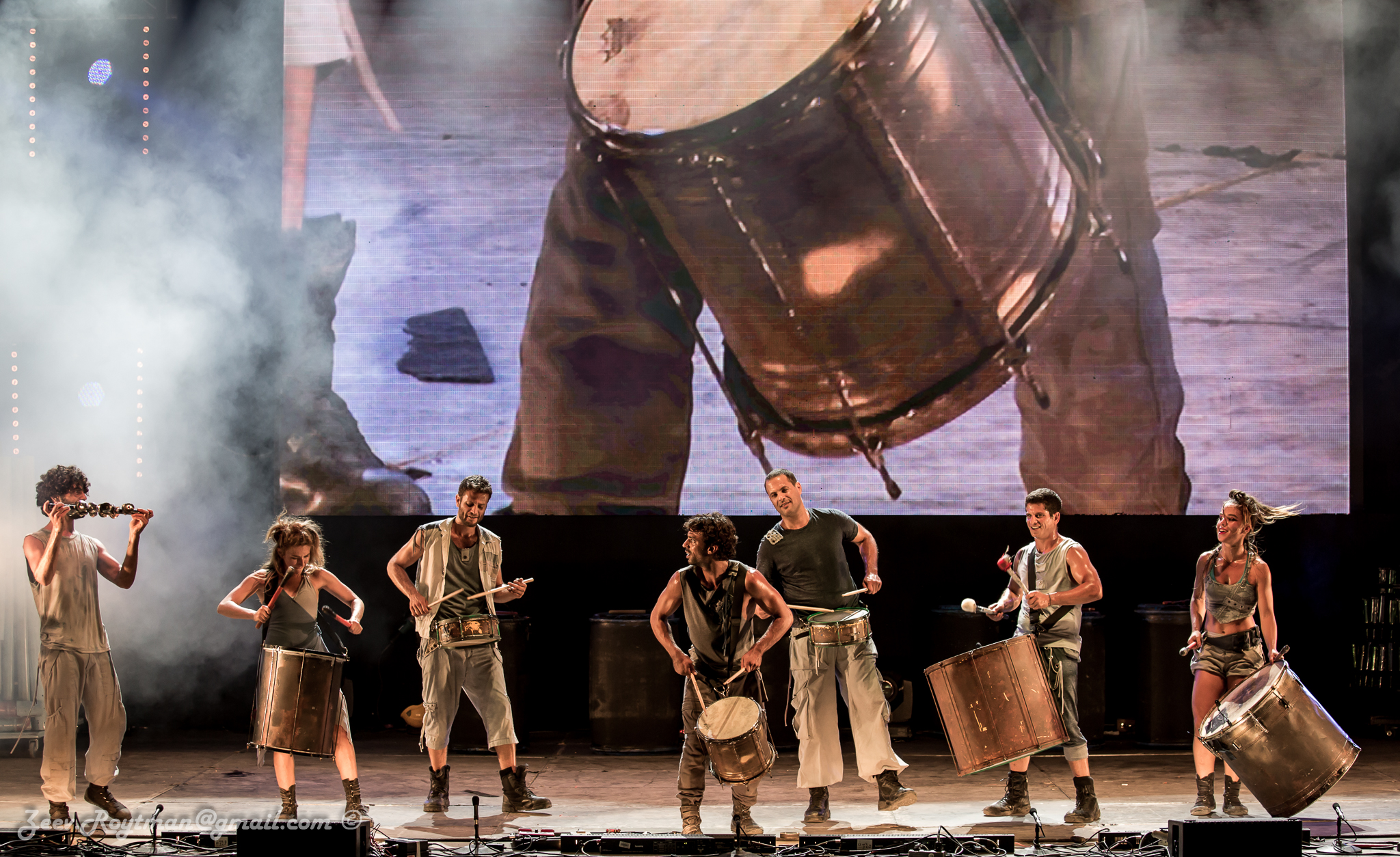 This post contains affiliate links and our team will be compensated if you make a purchase after clicking on the links.

This show has been self-described as a cross between STOMP and BLUE MAN GROUP.  Now that's a very fair assessment.  You'll find percussion, electronic video screens, dance, colorful lighting, and playful humor.  This presentation sends the audience head-on into an energetic whirlwind of psychedelic proportions.
If you or anyone you know have been to any concert-type show along the Las Vegas strip, then you know what to expect.  But for those who have but felt some segments of the show you could have lived without, MAYUMANA answers the call by trimming out the fat and giving you the best of Vegas without being in Vegas.

What you won't find is the mess left behind or monologue interludes often seen after a BLUE MAN GROUP show.  That is actually a blessing in disguise as it helps make this concert even more accessible to all audience members without a language barrier.  Although BLUE MAN GROUP are silent characters, it is still anchored by their show pauses that try to convey a story, similar to JABBAWOCKEEZ.
Every talented person you see on stage has something to contribute as a team and showcasing their own unique abilities that scream "this is why they are in this show".  They've taken everyday mundane noises that most people take for granted and develop a catchy rhythm to make you want to dance in your seat.  Starting slowly with an innocent glass in a tub of water to a group simply sitting at a table.  Sneezes, snaps, slaps, and smoking becomes instruments.  You can also expect trash bins and oil drums to get in on the act.  Even tap dancing in snorkel fins and using their bodies like a shadow puppet becomes a visual spectacle.  A found object that when placed against a performer's heart, projects a dance expression that is unique and shared amongst each person.

The grand finale becomes one big bright drum circle that gets everyone in the mood to clap your hands and feel the rhythm.  The theme of CURRENTS seems to surround itself in the battle between Thomas Edison and Nikola Tesla.  That did not seem apparent with the exception of a dance battle brawl.  But that is inconsequential.  A stunning experience to from start to (unfortunate) finish that is not to be missed.