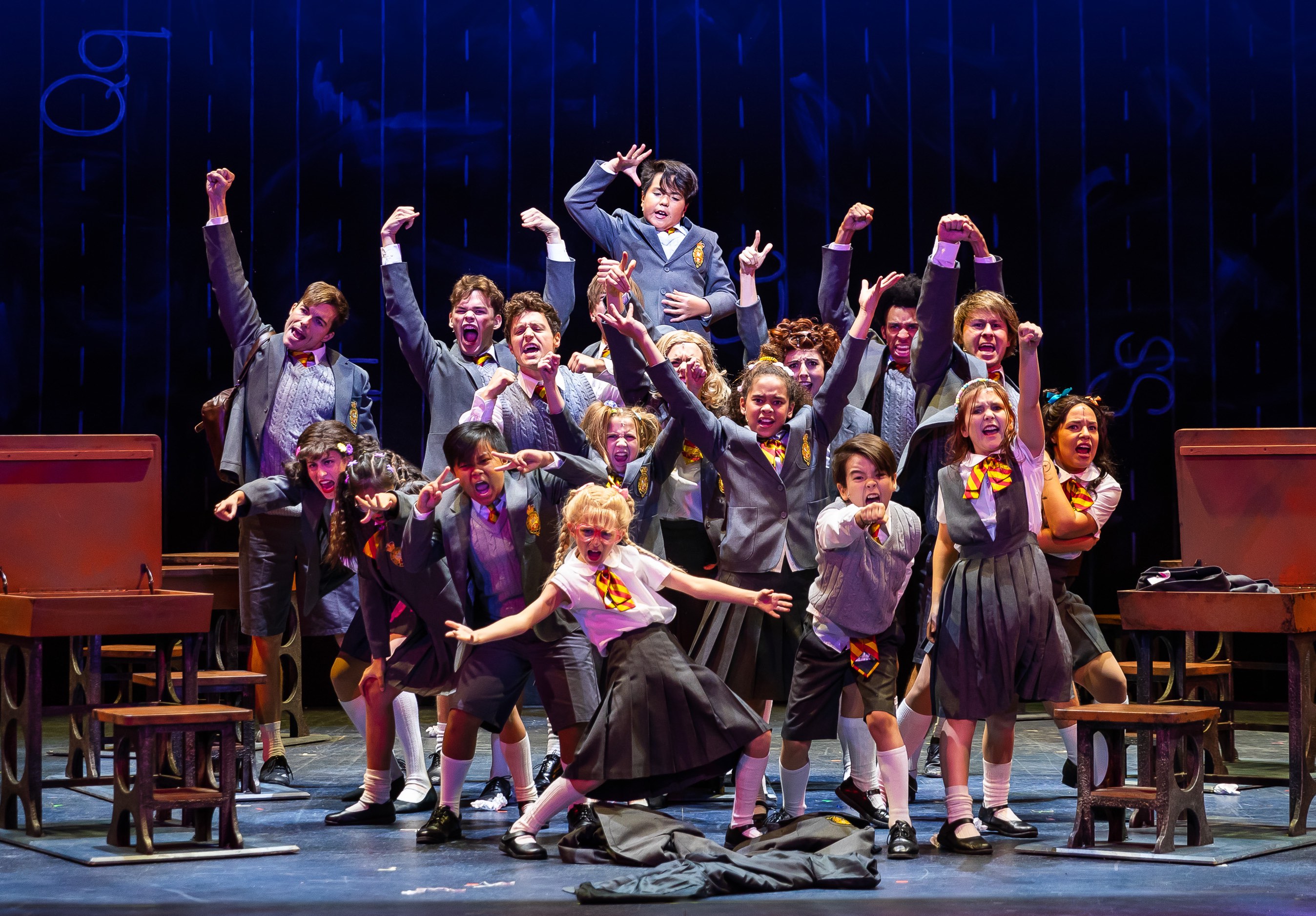 This post contains affiliate links and our team will be compensated if you make a purchase after clicking on the links.

Matilda uses her supernatural abilities to jump from the page, to screen, and now on stage – LIVE!  Based on the 1988 children's novel by renowned British novelist, Road Dahl, this stage musical was first adapted in 2011 and went on to receive the Tony Award for Best Book of a Musical in 2013.
The story follows a little girl, Matilda (played by Audrey Cymone) who is unwanted by her family and so relies on her independence to read as many books as she can… while playing pranks on her despicable father who relentlessly wishes for Matilda to be have born a boy.  While Mr. Wormwood (played by Josh Adamson) conducts unsavory business deals, Mrs. Wormwood (played by Erica Hanrahan) is too preoccupied with her dance instructor Rudolpho (played by Danil Chernyy).  Family matters are not the only thing Matilda has to contend with as she meets her match with her new schoolmistress Miss Trunchbull (played by Michael A. Shepperd).  A practically devilish individual who enjoys distributing punishment to any student who so much as sneezes without her permission.  The student body is rightfully frightened even by the sound of her name.  But all is not lost as light shines through with the kindness and sympathy of a graceful Miss Honey (played by Nicole Santiago).  Matilda and Miss Honey will later discover a mysterious connection that would change their lives forever.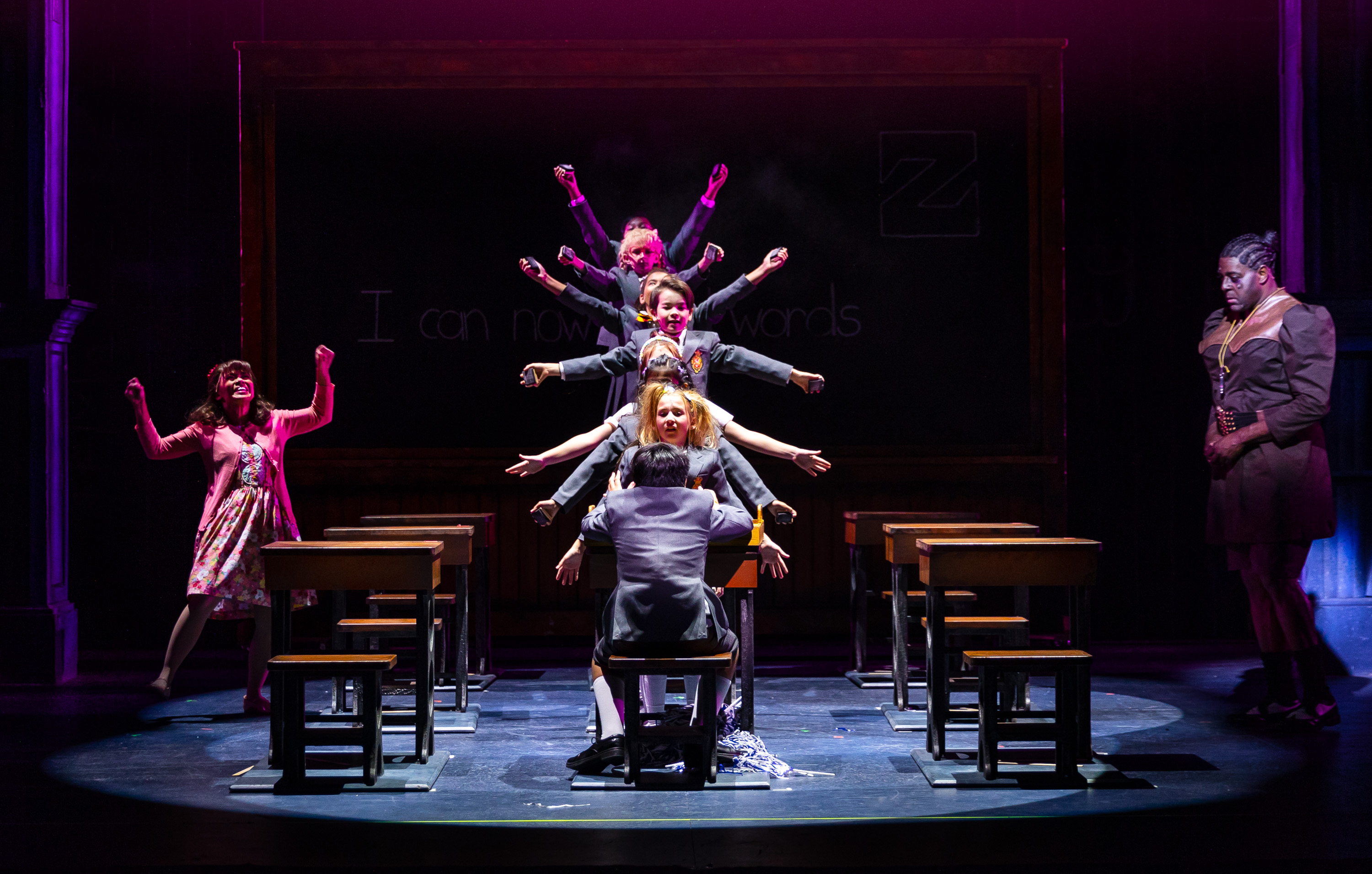 Matilda – The Musical is a brilliantly delightful take on Road Dahl's novel.  Those who may be familiar with either novel or 1996 American film adaptation should be able to find enjoyment with this production.  There seems to be concern over American audiences having difficulty with the British accents in a musical format.  That minor displacement could not be enough to detract from the joy of watching the performers having the time of their life on stage.  It probably helps to know that choreographer Kate Dunn has been attached to both London and Broadway productions when putting together the La Mirada show.  The scooters and swing set may be out from the original shows, but in its play are seesaw and free-spinning wheel that still engulfs the idea of "play".  Thus, giving a new and fresh spin to a tightly scheduled time frame.  Even the opening number "Miracle" replaced a birthday party scene with the kids trick-or-treating door-to-door for Halloween given the timing of our performance date.  An overwhelming surprise for this Halloween lover.
Erica Hanrahan as Matilda's mother was, to say the least, a riot.  As soon as she steps on stage, the audience's attention immediately draws to her energy and characteristic mannerisms.  Then you have her dance instructor played by Danil Chernyy who just chews up every moment he has on stage.  The audience could not contain its laughter.  Michael A. Shepperd as Miss Trunchbull is the kind of antagonist you love to hate.  Her punishments to the children and ruthless demeanor send both shivers down your spine but with great anticipation to see what comes out next.  Practically the definition of having fun playing the villain of the story.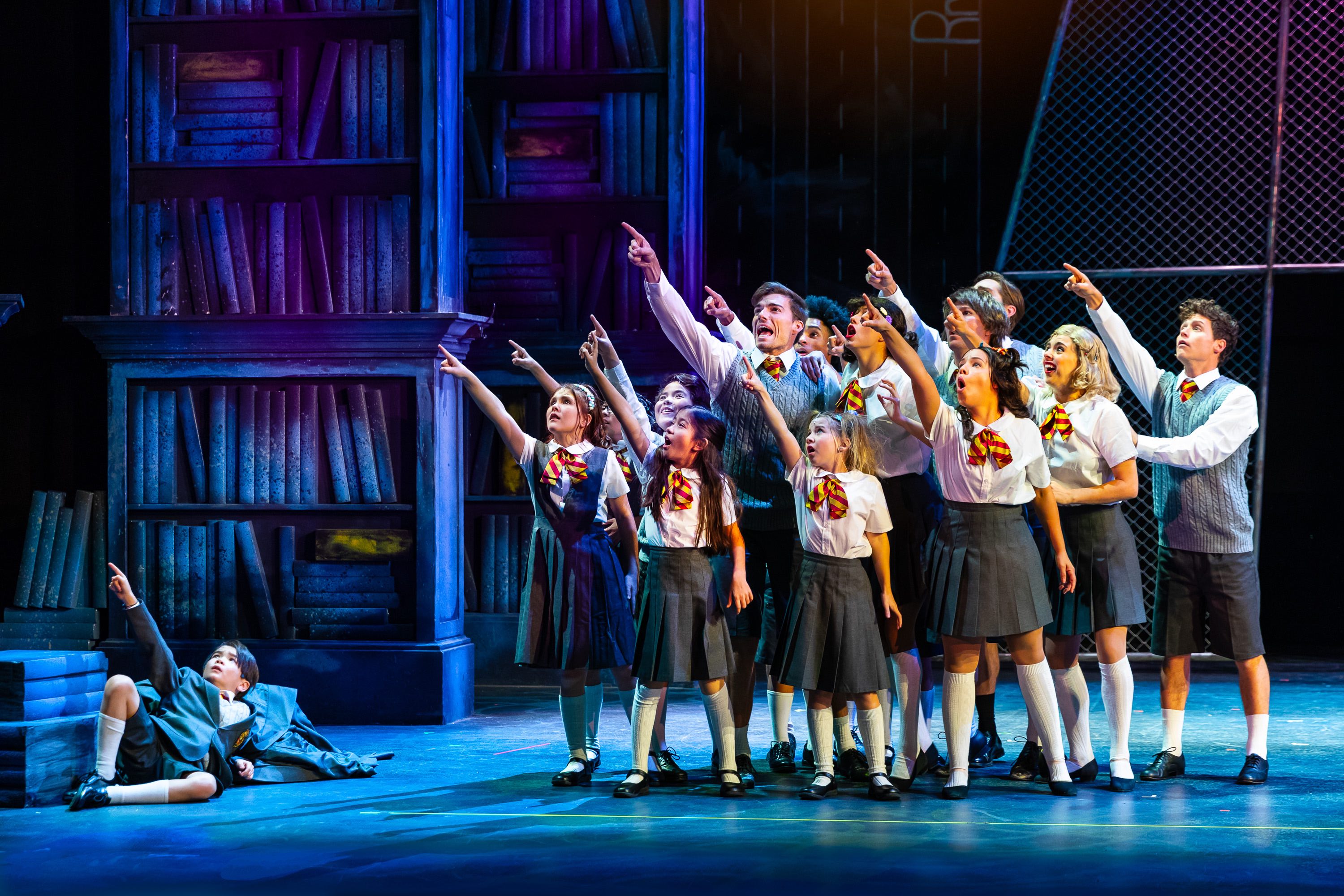 One of the best attributes of the show is the performers.  Everyone gives it their all.  From "Louder"'s dance competition fantasy to the upbeat moments like "Naughty" and "When I Grow Up".  But the best moments come when the entire cast comes together for show-stopping numbers like "School Song" and "Revolting Children".  These are definitely highlights that have rightfully been performed outside the show for promotional exposure.  Roald Dahl's Matilda – The Musical continues playtime on select evenings until school ends November 17, 2019, at the La Mirada Theatre.