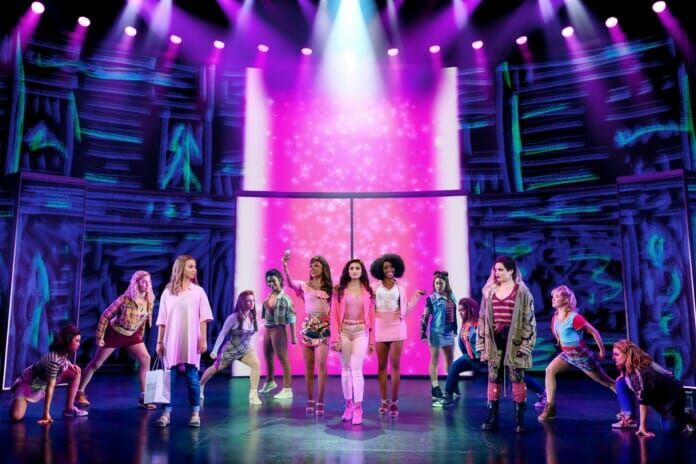 This post contains affiliate links and our team will be compensated if you make a purchase after clicking on the links.

This show is SO FETCH! If you want to sit with Regina George, it's important to remember that you can only wear a ponytail once a week, you can only wear track pants on Fridays, and most notably, on Wednesdays, we wear pink. Now that you have been reminded of the rules, get dressed and come to the Hollywood Pantages to see Mean Girls.
Fans of the 2004 film Mean Girls will get to see their favorite characters and hear their favorite one-liners. The show opens with a break in the 4th wall from Janice Sarkisian and Damian Hubbard letting you know that you are about to be told a cautionary tale: The tale of Cady Heron, a girl who was raised by Biologists in Kenya and brought to complete her last two years of High School in Illinois. Cady's goal for moving to Illinois is to be "socialized" and make friends that aren't animals, but she quickly learns that the savannah has a lot more in common with an American high school than she expected.
Janice and Damian quickly adopt Cady to be friends with them and try to help her find which group she will ultimately fit in best. However, an age-old feud between Janice and North Shore High School queen bee Regina George inspires Janice to get Cady to spy on Regina and her group of "Plastics" by pretending to befriend them. Cady joins the plastics with little incident and finds herself sitting with Regina George, Gretchen Wieners, and Karen Smith at lunch.
Cady starts falling for Aaron Samuels, a boy in her Calculus class who is Regina's ex-boyfriend. Soon, Cady is deep in a long con and starts to be unable to separate the spy-work from reality as she slowly begins to replace Regina George in the plastics at the expense of her other relationships. Cady quickly learns a critical lesson in being authentic and how far you can go by just being nice.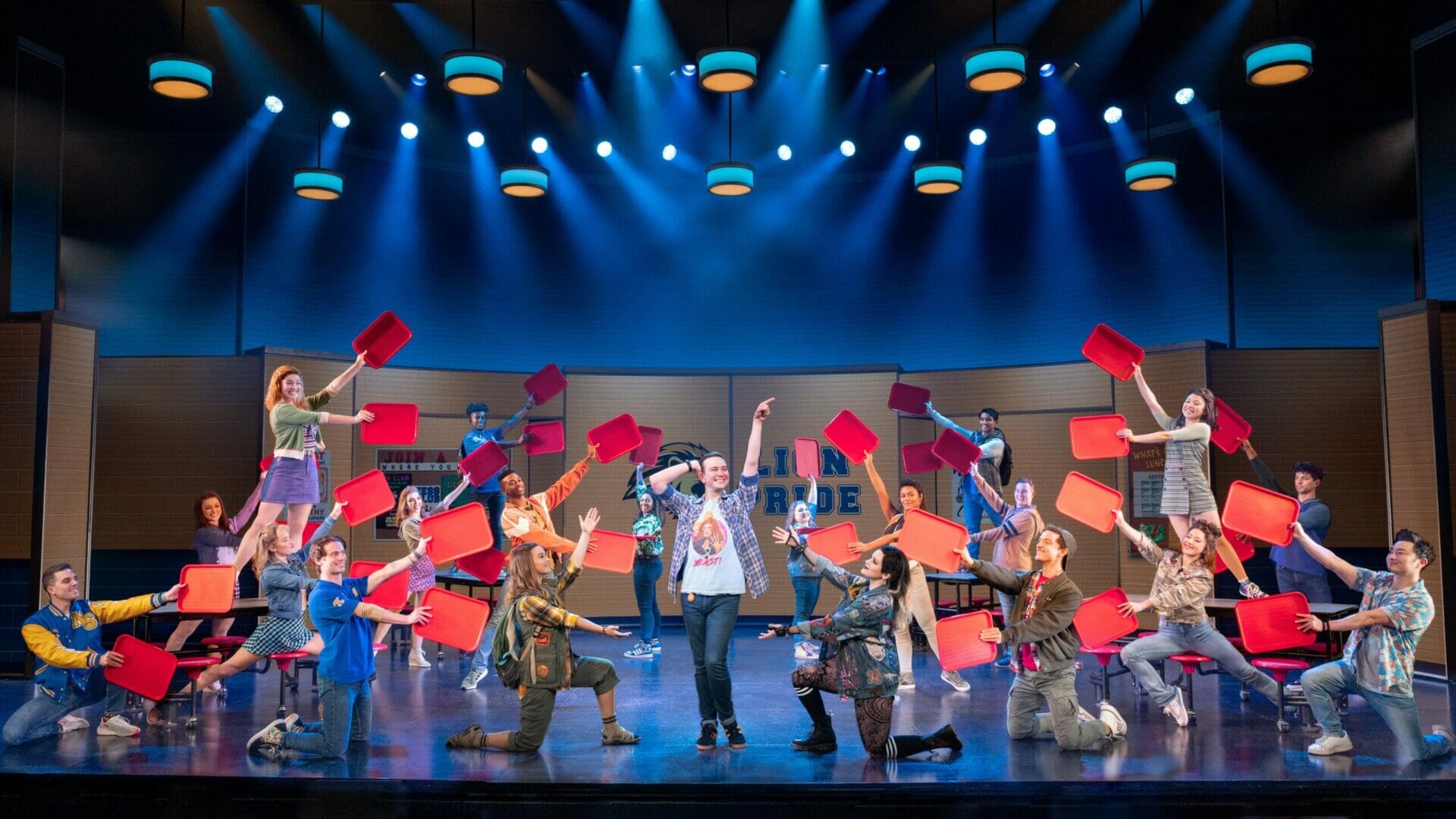 This musical was just delightful. The story framed in the relationships discussed in Rosalind Wiseman's book, "Queen Bees & Wannabes" written for film and stage by Tina Fey of SNL fame, translates well into a stage musical. The songs are imaginative and funny; "Meet the Plastics" is a hilarious introduction to Regina, Gretchen, and Karen. The song "Stupid With Love" which had an African vibe to the music, harkening back to Cady's feeling of home. "What's Wrong with Me?" is a great recurring theme that, despite the sad song title, gathers laughs each time.
There are clearly a few stand out performers on this tour. Lindsay Heather Pearce (Janis Sarkisian), whose vocal chops are matched with perfectly delivered lines and comedic timing, has you laughing almost every time she comes on stage. Pearce's onstage dynamic with Eric Huffman (Damian Hubbard) has amazing chemistry. They are both perfect for these roles and the audience definitely agreed, with roaring applause after their scenes, for their curtain call, and especially after Janice's song "I'd Rather Be Me". Eric Huffman's tap number in "Stop" was an absolute delight.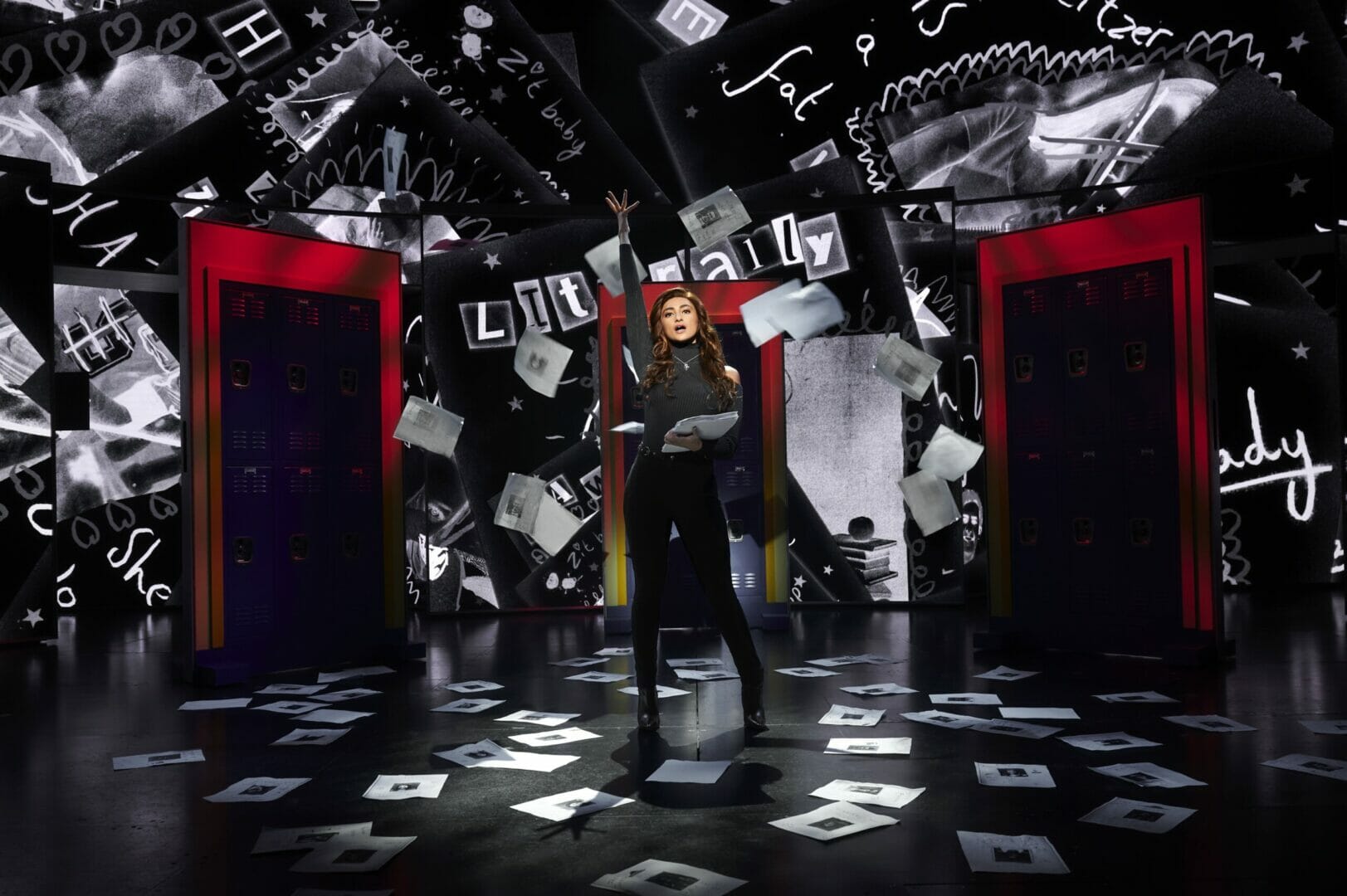 English Bernhardt (Cady Heron) is an amazing vocalist, I found myself wondering if we would see her as Elphaba in Wicked in the future…but that's not why we are here. Her performance as Cady Heron was wonderful not only in her vocals, but in her ability to quickly build a critical relationship with the audience where we felt for her despite some of the not-so-nice things she found herself doing.
Morgan Ashley Bryant was HILARIOUS as Karen, the least intelligent of the Plastics—her performance in "Sexy" was just full of silly lines, great gags, and phenomenal vocals. She ensured that Karen is (somehow) a feminist icon. Adante Carter was a very endearing Aaron Samuels, playing the part of Cady's love interest in a way that pulled the audience into their tumultuous relationship.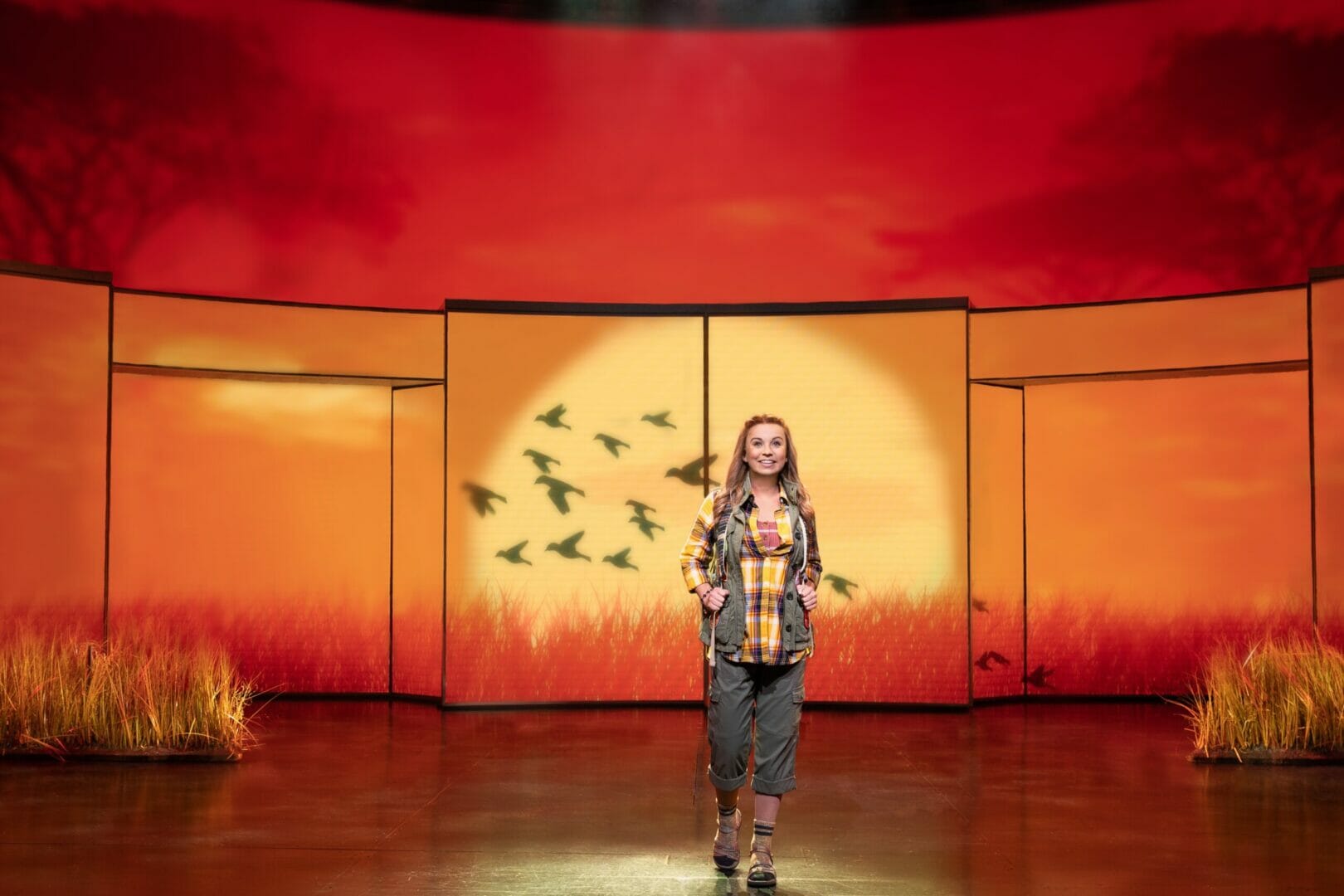 The set design was interesting, with a set that is about 75% digital, they were able to create multiple scenes with the backdrop barely moving except to bring out a practical set piece. This approach initially felt like it could look amateur, like a high school play (which it technically is a play about high school, so it works), but you start to forget about the digital screen backdrop quickly as it seamlessly creates dynamic scenes for the characters to move in and out.
Conductor Chris Kong is visible below the stage, which was a nice change as it feels more shows are leaning toward an onstage orchestra. He did a great job maintaining the comedic timing and pacing of the show.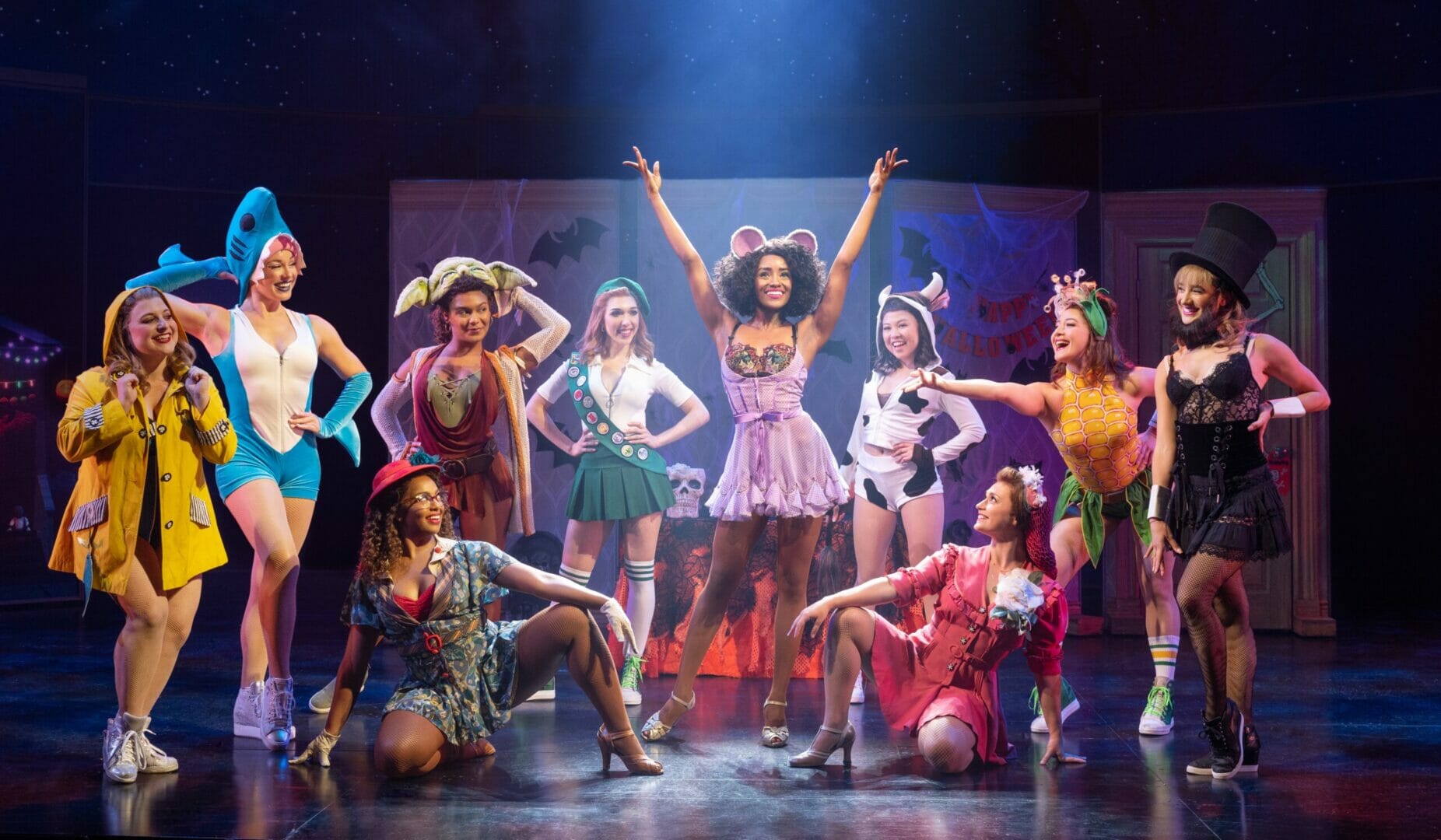 Overall, if you have ever been high school age, or are approaching those years yourself, this is a great cautionary tale to see for yourself. The stage format gave Tina Fey the ability to add a little more heart and message to the show. It was heartwarming, funny, and fun…an absolute must-see.
Mean Girls is now playing at Hollywood Pantages until January 29. Get your tickets here or by calling the box office for more info. Location: 6233 Hollywood Blvd. (½ block East of Hollywood & Vine) Phone: (323) 468-1770.
Mean Girls the Musical will also play at Segerstrom Center for the Arts in Orange County from March 7 – 19, 2023. Tickets on sale at scfta.org.