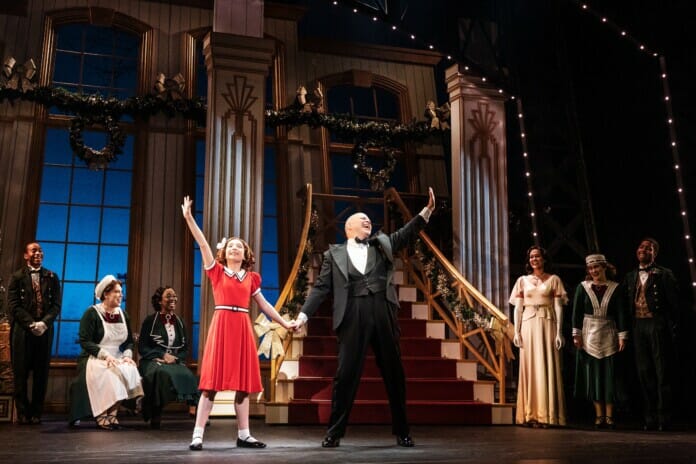 This post contains affiliate links and our team will be compensated if you make a purchase after clicking on the links.

Leapin' Lizards! Annie is back in town! Annie is the heartwarming story of an orphan named Annie in a 1933 New York Orphanage who is an optimist at her core. She was left at the orphanage with two clues that suggest her parents will return for her, but 11 years later, they have not. Miss Hannigan, the head of the Orphanage, is cruel to the children, as she sees her role as a means to an end and not a passion.
Oliver Warbucks, the richest man in the United States, is set to have an orphan brought to his home for two weeks over Christmas. In that time, Warbucks grows close to Annie and decides to adopt her, but the two weeks are not quite as seamless as they thought.
From the moment the house rules were delivered by the child actors, my heart was warmed. However, for me, the vocal delivery in Annie—specifically by Annie—can make or break the show. The show opens with "Maybe" and Bronte Harrison was a stand-out immediately as Molly. Her performance broke my heart! Ellie Pulsifer gave an amazing and heartfelt performance as Annie that was sung with soul, and not with a cheesy over-the-top-accent. "It's the Hard Knock Life" was presented wonderfully with the right amount of theatrics and dancing to showcase the talents of the actors.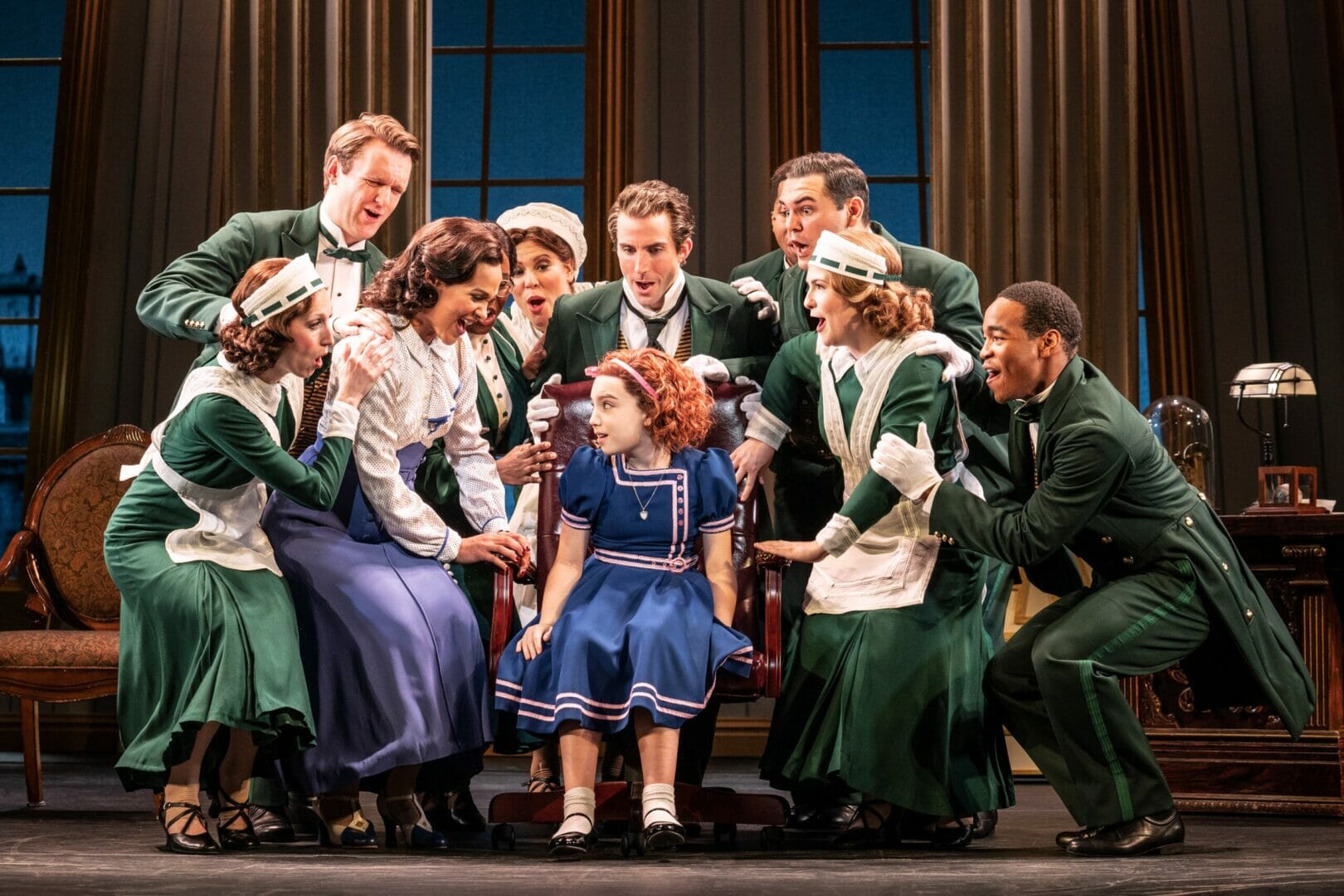 Pulsifer continues to deliver crisp and emotional vocals through "We'd Like to Thank You". Addison, a rescue dog, wooed the entire audience in her performance as Sandy, the street dog Annie finds when she first escapes the Orphanage. Miss Hannigan is a complicated character because she is written so funny, but you're also supposed to hate her.  Stefanie Londino delivered on both in a way that was refreshing from other performances I've seen. Londino (Miss Hannigan) delivered a performance that was physically funny and well-spoken/sang without going too far into being a caricature.
Hands down, the stand-out vocalist on this tour is Julia Nicole Hunter as Grace Farrell, WOW! What a voice! Every song she sang was an absolute delight. Christopher Swan as Oliver Warbucks was great. Despite his character's gruff demeanor on introduction, Swan performed in a way that allowed Warbucks to be warm and likeable from the start; a foreshadowing to the person we would eventually know him to be. "Easy Street" was a hilarious number, carried primarily by Stefanie Londino (Miss Hannigan) and Krista Curry (Lily). Curry's character voice for her role as Lily is grating in the best way, reminiscent of Audrey in Little Shop of Horrors or Lina Lamont in Singin' In The Rain.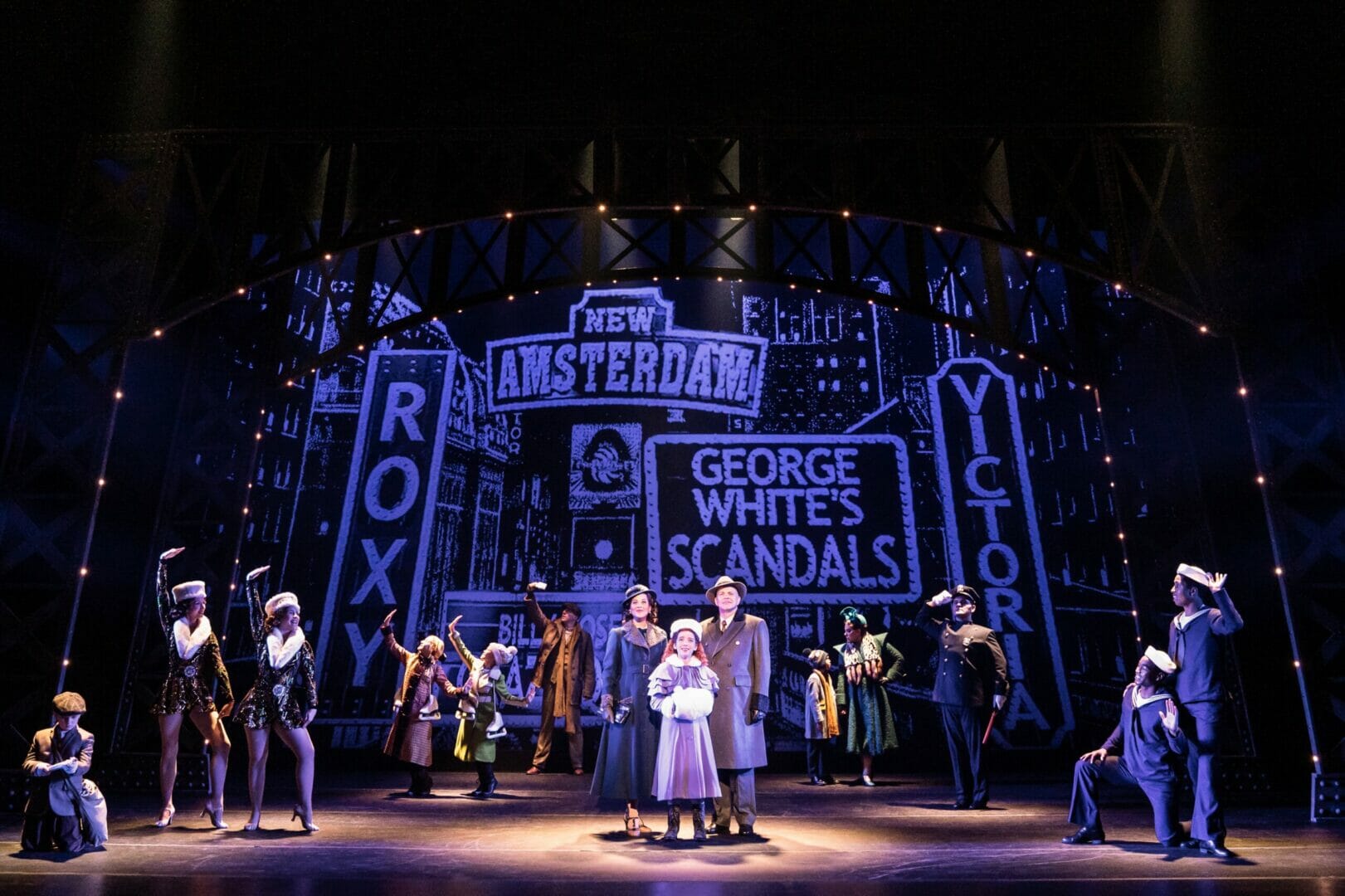 Mark Woodard also did a great job in the role of Franklin Delano Roosevelt. How quickly I got completely engrossed in caring about these characters said a lot about the acting prowess of the Cast. I cried at least three times, maybe it's seeing the show again as a mom.
The sets were beautiful, simple, and effective. Minimal set pieces were utilized and were able to be quickly moved in and out of scenes by the ensemble. Wilson Chin did a great job building not only the setting, but the feeling of a scene, through use of color and props. Chin's sets and the actors were beautifully highlighted by the lighting design of Philip Rosenberg.
The costume design by Alejo Vietti was lovely, especially for the celebration at Oliver Warbucks' home over Christmas. Annie's purple coat stood out against the blandness of a New York winter in a way that is symbolic of her bright-eyed optimism in the face of never-ending adversity. If you are looking for some optimism to kick off this Holiday season, head down to grab your tickets to share in the wonder of Annie.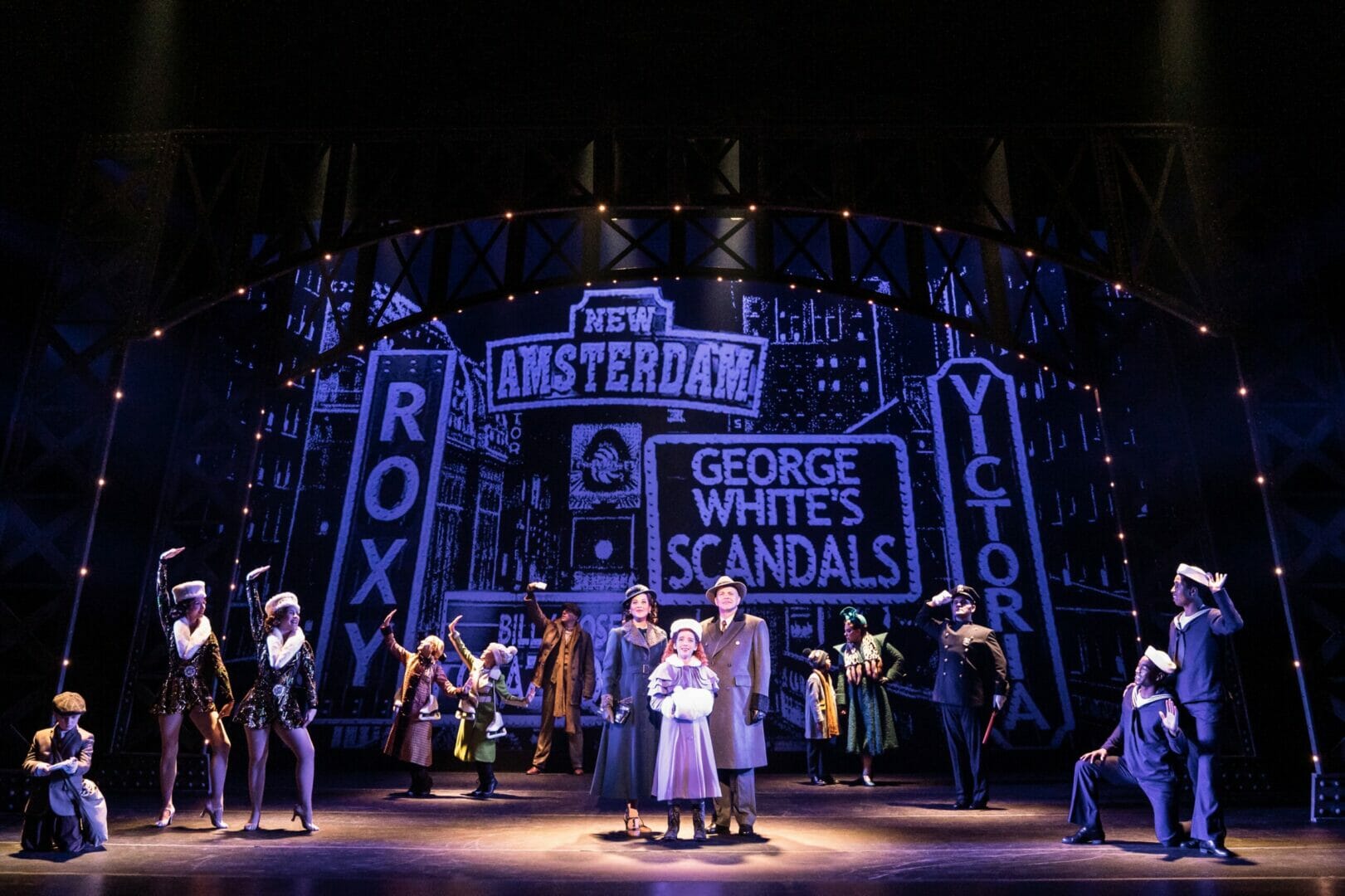 Annie will be at the Dolby Theatre in Hollywood, California from November 29-December 18.