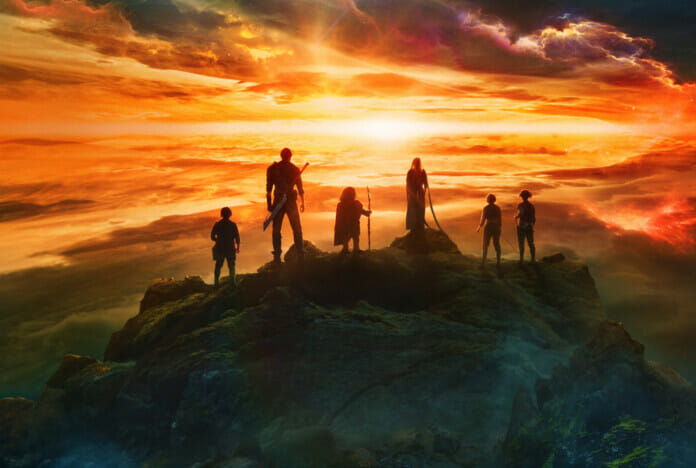 This post contains affiliate links and our team will be compensated if you make a purchase after clicking on the links.

Legacy and legend, two epic words that are filled with mythos, power, and expectation; one cannot help but wonder what that has in store for Disney Plus' newest adventure, Willow. Thankfully, fans will come to find that they can breathe a sigh of relief when jumping into the series.
With a story that directly follows up the cult 80s fantasy classic, Willow is a brilliant addition to the classic film, branching into a new generation that will excite fans new and old. Lucasfilm has really outdone themselves in this mystical adventure for the ages that blends together plenty of classic nods to the original, fun surprises, and edge of your seat action that doesn't steal away from the rest of the story. Though in a world dominated by Star Wars and Indiana Jones, where did the idea come for Willow to return?
The tale began early in Disney's reign over Lucasfilm vault, and according to Willow himself, Warrick Davis, was in talks a lot longer than fans may have anticipated. It all comes back to the production of Solo: A Star Wars Story, and in an exclusive press interview, Davis and head writer for the Willow series, Jon Kasdan, discussed what it took to bring the world of Willow back for a new adventure.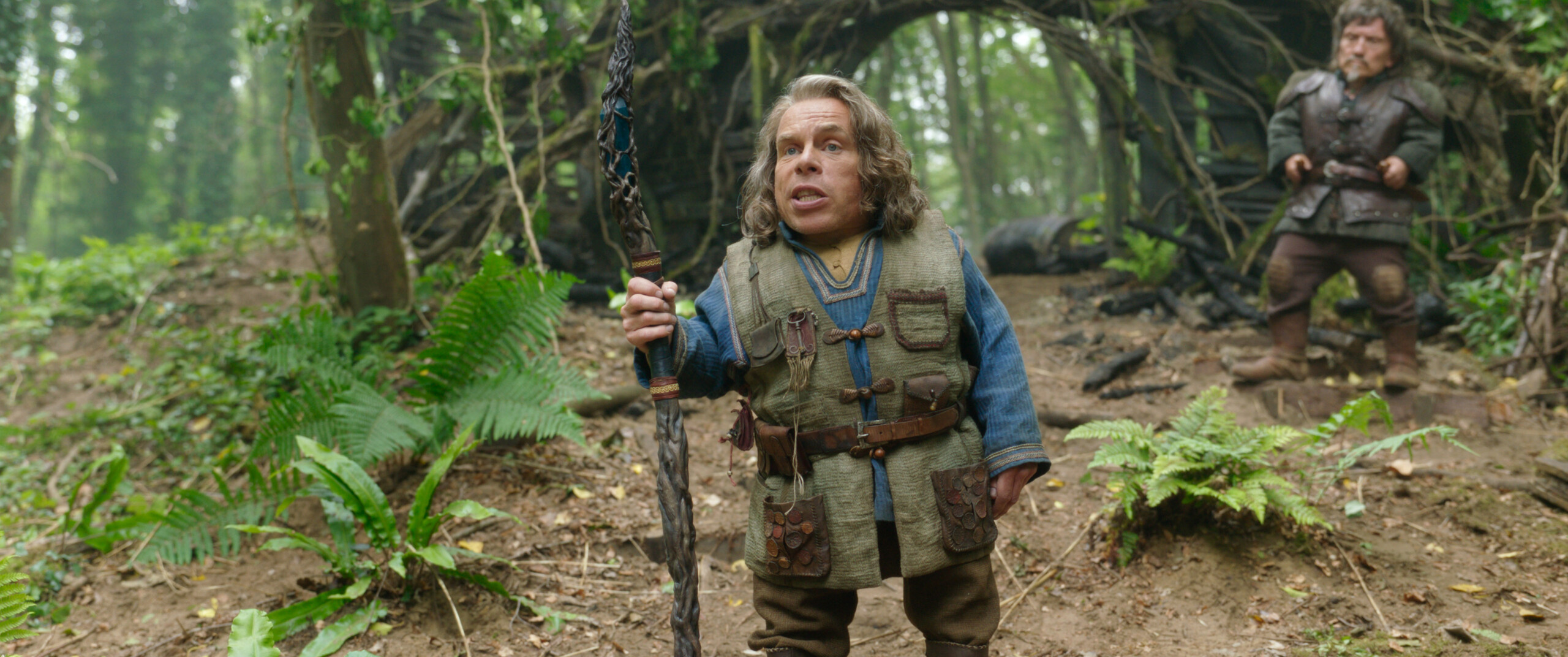 "I mean, there was the… there was the impulse certainly between Ron and Warwick and myself to continue this story, and return to this world. And I came at it as a fan, and they came at it both as the creators, and they found a champion in me, and I kept fighting and sort of hoping that we'd get a chance to go back," Kasdan shared.
Though Davis also admitted he didn't know if he would ever get to see Willow return, but the interest was definitely always there, never forgetting the masses of loyal fans who helped make Willow stand out in a crowd filled with fantastical stories and tales.
"For years it's been talked about, not by anyone official but by the fans. They've constantly pestered me, saying "when are we going to see a sequel to that movie?" And it's a question that I could never answer…until I met Jon Kasdan, who I understood was also a fan. And I wondered on the set of Solo who had let him onto set. You know, no fans allowed here, because he was obsessed, talking about Willow.
In an era filled with exclusive streaming content, it takes a special kind of magic to stand out with powerhouse franchises such as Amazon's Rings of Power, HBO's Game of Thrones adaptations, as well as Netflix's School for Good and Evil. What separates Willow from the ever growing competition is its deep connection to its roots, and the magic touch of Lucasfilm's creative team.
Like many of the early ILM era films, this project has a real sense of craftsmanship and world building, brought to life in a way where fans can recapture that sense of whimsy seen in the Lucas era, all the while pushing forward into the unknown through the use of this new cast.
It's a passing of the torch done right, with a huge gamble in doing so paying off. As fans watch the story unfold, it will be difficult not to see how genuine the connections are through the use of veteran storytelling and the new cast willing to take the leap and make their own mark within the legacy of Willow.
"With every episode you're sort of walking the line between, between making it familiar and satisfying what fans expect from the brand Willow, and then trying to push it forward and tell a story that's surprising and unexpected. And you know, the great weapon we had with us was Warwick, who just lent the whole universe of Willow credibility, and the moment you see him on screen, you suddenly believe these six other foolish kids could somehow fit into that world, and really inhabit it. And they did so so beautifully and with such gusto and enthusiasm. And authenticity, that it was sort of an amazing thing to watch all these things come together, and become something that feels like a progression from the movie as much as a love letter to it", said Kasdan.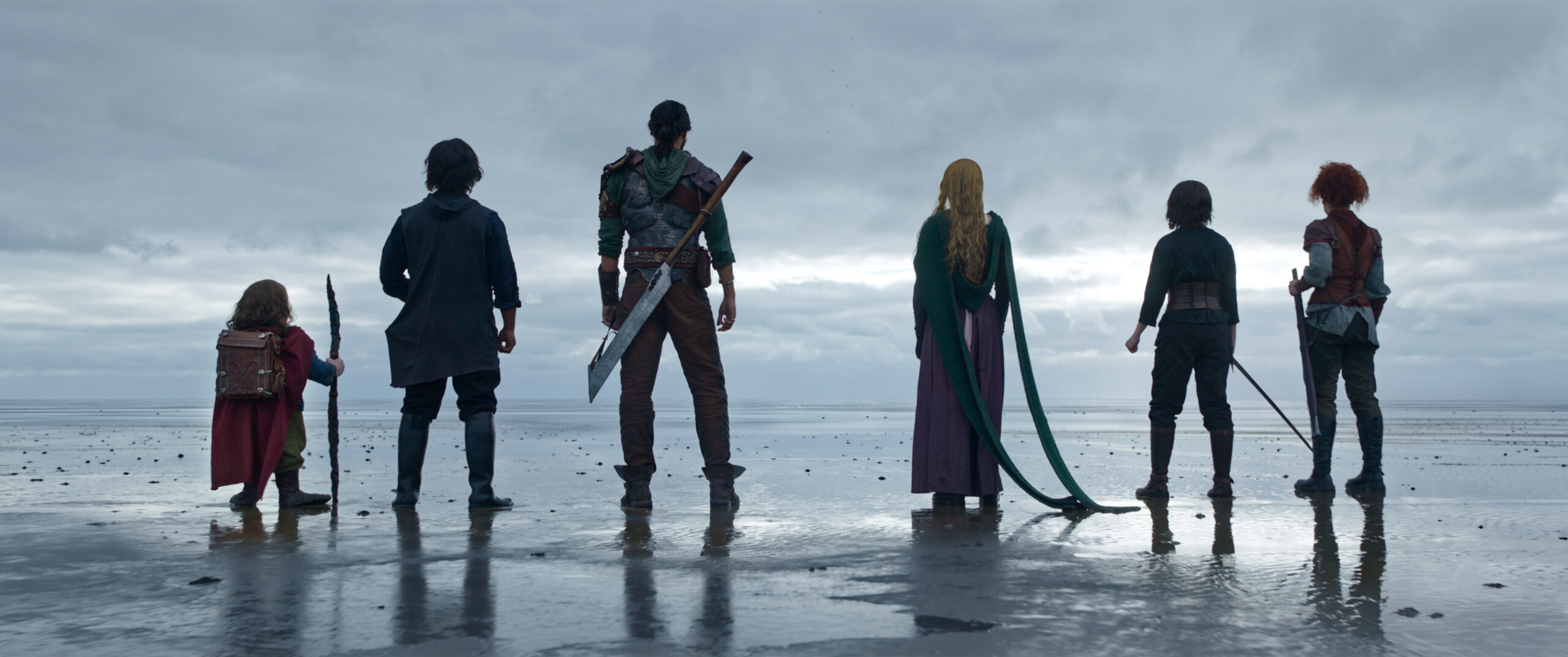 Davis is joined by Solo alumn, Erin Kellyman, as well as newcomers Dempsey Bryk (Airk), Ruby Cruz (Kit), Ellie Bamber (Dove), Amar Chadha-Patel (Boorman), and Spider-Man star Tony Revolori (Graydon).
Kellyman is a true standout, bringing in the same powerful energy felt in both her outings in Solo, as well as her work in the Marvel's Falcon and the Winter Soldier. Yet, she's not alone with Chada-Patel and Ruby Cruz brandishing their swashbuckling skills in stunning fashion.
Don't let that distract you from the slower moving moments in their story though, as every member of this new ensemble comes together and lends some much needed heart that helps unfold a beautiful balance of drama and action in this early introduction to the series. A big portion of that comes from Ellie Bamber, who introduces a new perspective for fans in her role as Dove and definitely is a player to keep an eye on as the series continues.
Davis spoke about his new ensemble with an abundance of admiration, helping him overcome the challenges of returning to his legendary role all these years later. "The rest of the cast there, these dare I say young cast, were great support to me, and immensely helpful getting me through the whole process."
"But yeah, I mean, they're the challenges. Also, doing the original material justice, I suppose. You know, having the kind of, the weight of the… the fans with me, wanting to do the very best job that we could, and deliver a series that everyone could enjoy, be it the fans of the original and the new audience we hope to bring to this show as well."
In looking back at his time on set, Davis also reminded everyone of what makes this so special, even looking beyond just the initial episodes of this new series. "What makes projects special are the people, not the… not the material, the character, it's the people you work with.
You know, this amazing ensemble cast we have here, and Jon our writer, the various directors we had throughout the series as well. And also the creatives at the top of the ladder, namely Kathleen Kennedy and Ron Howard himself as well, presiding over everything. He was kind of like our Yoda, I suppose.
You can experience the first two episodes of Willow, now streaming exclusively on Disney+. Stay tuned for more exclusive details on Willow, coming soon right here on SocalThrills!