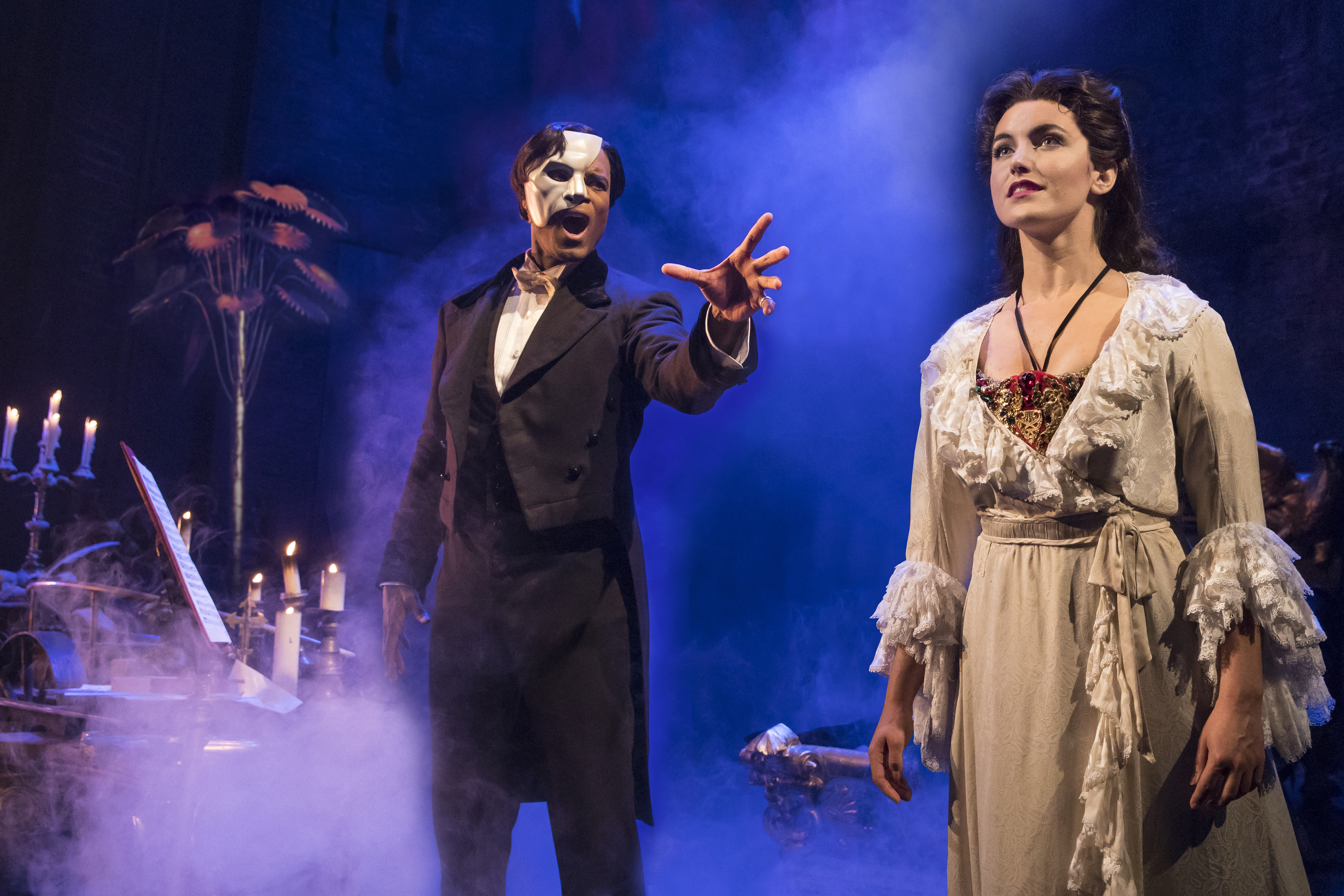 This post contains affiliate links and our team will be compensated if you make a purchase after clicking on the links.

He's here! The Phantom of the Opera drops in at Segerstrom Center for the Arts and is bringing down the house!  This lavish production is a visual spectacle not to be missed.  Everything from the breathtaking set design, intricate lighting, glamorous costumes, and overwhelming performances on a grand scale of epic proportions. With newly reinvented staging and stunning scenic design, this new version of PHANTOM is performed by a cast and orchestra of 52, making this one of the largest productions on tour in North America.
While many new shows today rely heavily on digital projection technology, it's such a relief to see a Phantom show of this caliber be reinvigorated with modern craftsmanship that enhances the theatrical experience to its peak of excellence.  The show's only real use of digital projections get reserved for shadow play with the figure of the Phantom and a flashback scene.  A major set-piece is that of a rotating turntable center stage that revolves gigantic circular walls that open, closes, and slides as it transitions between scenes.  Characters even walk down a disappearing and reappearing staircase embedded into the wall!  The far left and right of the stage are often reserved for a towering theatre box seat set as part of the show's opera house scenes.  The technical direction employed maximizes the available space to no end.  A notable moment is when a scene turns at an angle to reveal both onstage and backstage areas of the show for the audience to see the action simultaneously taking place.  Pyrotechnics are surprisingly abundant starting with the beautiful chandelier crash and sprinkled throughout the second act.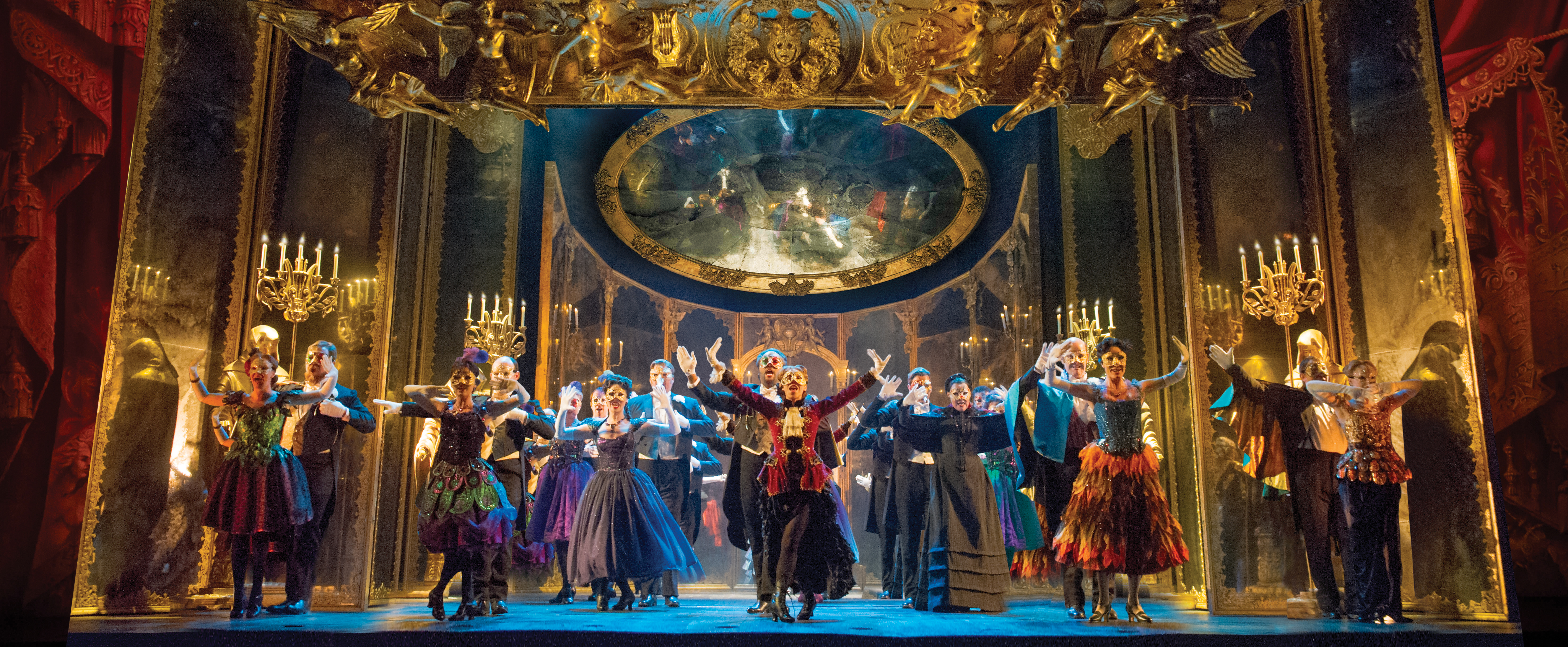 Speaking of the chandelier, the theatre centerpiece hangs directly over the audience within the first several rows.  It was a thrilling sight to behold as the illuminated prop performs an accelerated vertical drop followed by a darkened theatre, authentic screams of fear and delight. This just shows how intense the moment was, even for diehard fans who have already seen the Andrew Lloyd Webber production dozens of times.  A well deserved and effective stunt that left every member of the audience stunned.
Cameron Mackintosh said, "With PHANTOM still the reigning champion as the longest-running production on Broadway after 31 phenomenal years, with no end in sight, I'm delighted that this spectacular new production of PHANTOM has been as well-received in the U.S. as the brilliant original and has already been seen by over 4.5 million people across North America since it opened in November 2013.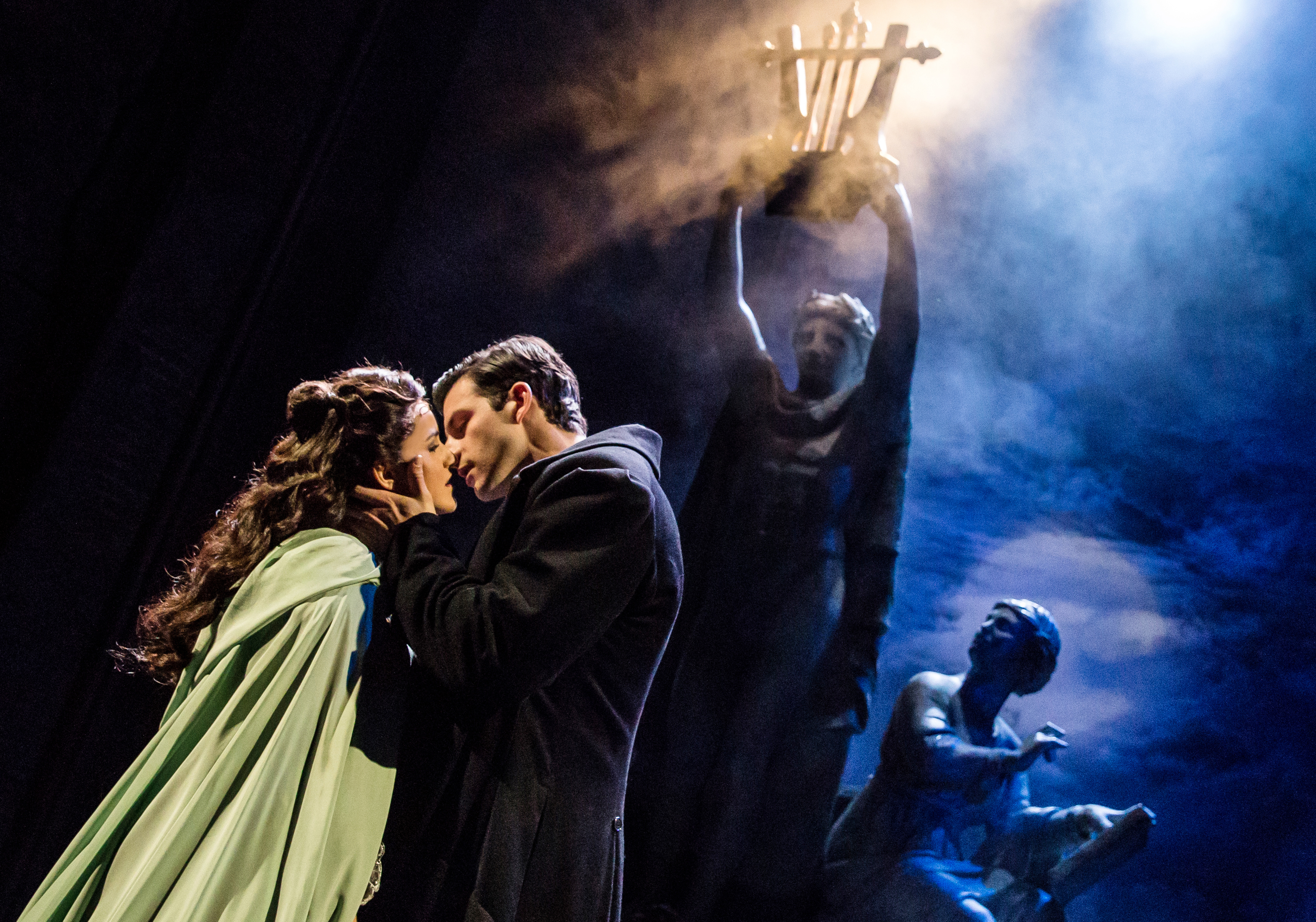 If you're still unsure about seeing the show, I myself was one of those, but believe me, there's going to be something for any musical theatre fan to love here.  This is a practically flawless revival of the classic tale.  Do yourself a favor and go see this show before it's gone – That's all I ask of you.
The Phantom of the Opera is Now playing at Segerstrom Center for the Arts until July 21, 2019.
Tickets start at $35.75 and are available for purchase at SCFTA.org, by calling (714) 556-2787 and at the Box Office at 600 Town Center Drive in Costa Mesa. The 2:00 p.m. performance on Saturday, July 20, 2019, will include audio description, open captioning and sign-language interpretation. The Center offers many services for patrons with disabilities including removable wheelchair locations, binoculars, and assistive listening devices. To learn more visit SCFTA.org/accessibilityinformation.