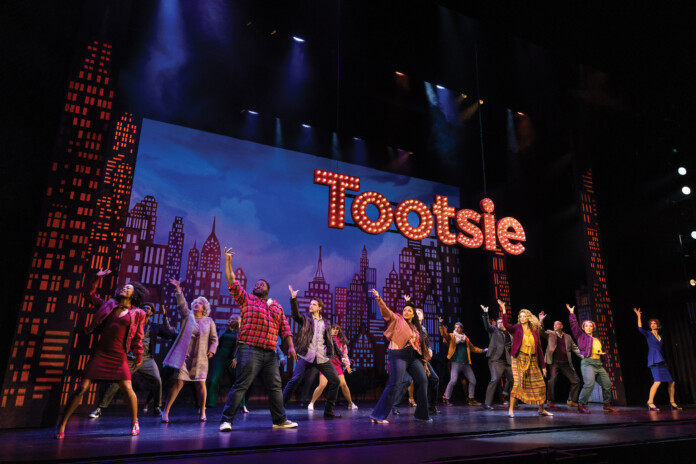 This post contains affiliate links and our team will be compensated if you make a purchase after clicking on the links.

Tootsie is a comedy musical about an unlikeable male actor in a last ditch effort makes the decision to dress and act with a female persona to gain an upperhand in a Broadway career. Whilst balancing a double life of different sexes and lying to the world who he really is; turning lives upside-down with little regard to how it affects everyone around him. Based on the 1982 Columbia Pictures movie of the same name that starred Dustin Hoffman. This musical adaptation takes place in present day New York with set designs of skyward buildings, apartment complex, mediocre diner, bar lounge, and Broadway stage.
The comedy musical is led by Drew Becker as defiant Michael Dorsey and imposter Dorothy Michaels. Ashley Alexandra as Julie Nichols, Dorothy's innocent co-star and complicated love interest. Payton Reilly as Sandy Lester, Michael's excitable ex-girlfriend and fellow struggling actor. Adam Du Plessis as Ron Carlisle, the eccentric show director you'll love to hate. Jared David Michael Grant as Jeff Slater, Michael's confidant roommate and moral compass friend. Jared Michael Grant as Max Van Horn, a reality star turned actor working with Dorothy and Julie who really loves taking off his shirt.
The "Opening Number" fits and sets up how vain the character of Michael Dorsey is as a difficult actor to work with given a musical that's practically his own theme song. "What's Gonna Happen" is a compilation of every woman's worrisome thoughts and fearful opinions about the world they live in all wrapped up to a hyperactive tune. "I Like What She's Doing" is a show-stopping number of whirlwind round-up events of Dorothy Michaels turning the Broadway show into a spectacle of their own design featuring quick costume changes and fun dance choreography.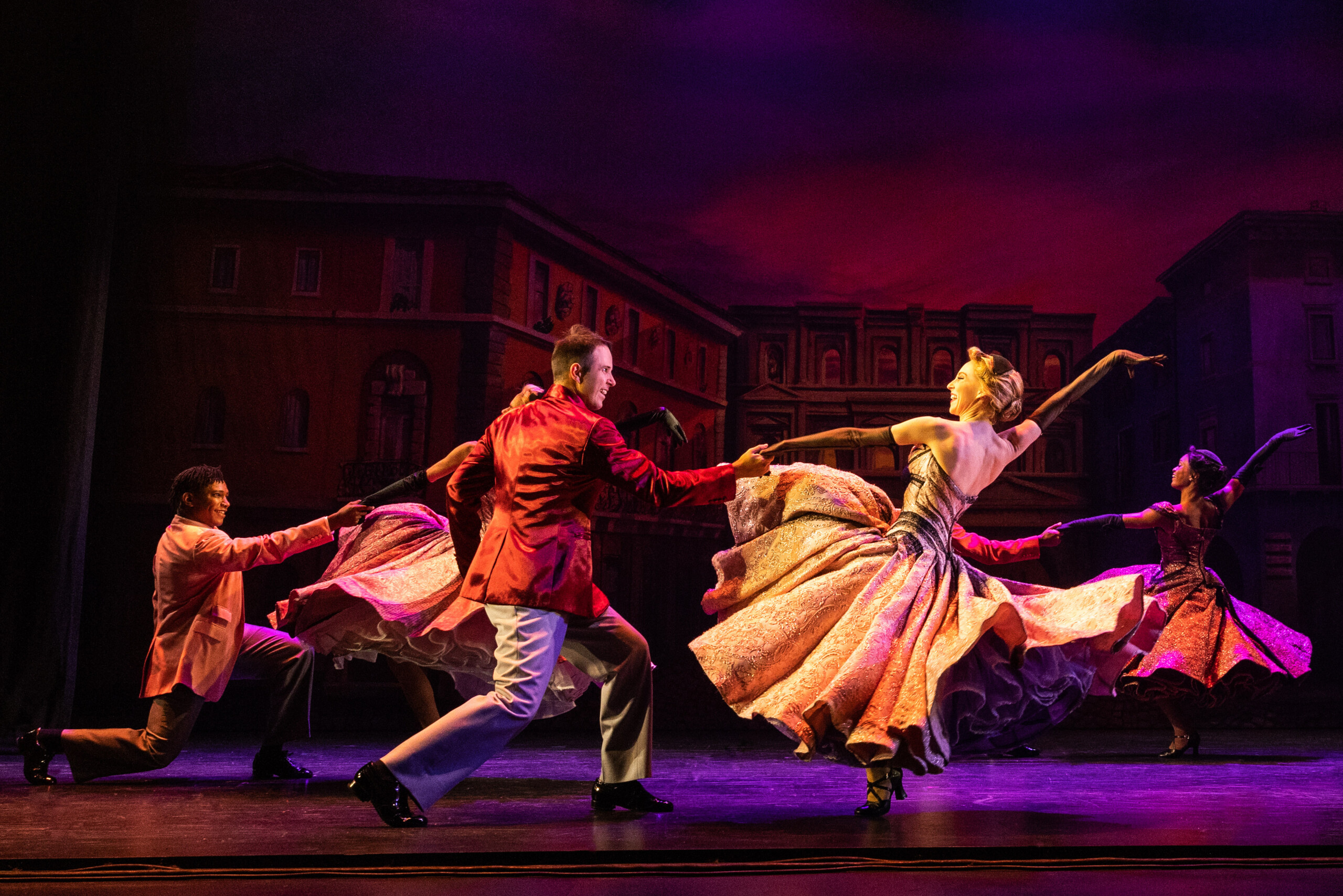 "Unstoppable" ironically is used in promotional materials to advertise this show as being a juggernaut. But in the context of the show, it's really how the mind-boggling success of playing and lying about being a woman has gotten bloated inside Michael's head that it finally blows up in his face and ends with an act that can't be taken back.
"Tootsie" is not going to be a comedy musical for everyone. There's a certain palette depending on the audience willingness to go along with the sexist and misogynistic brand of humor. If you're okay that, then you'll enjoy the zingers and one-liners this show will have to offer. And the actors will eat up and use the energy and reaction from the audience to fuel that entertainment value. The show is purposely made to make you feel uncomfortable.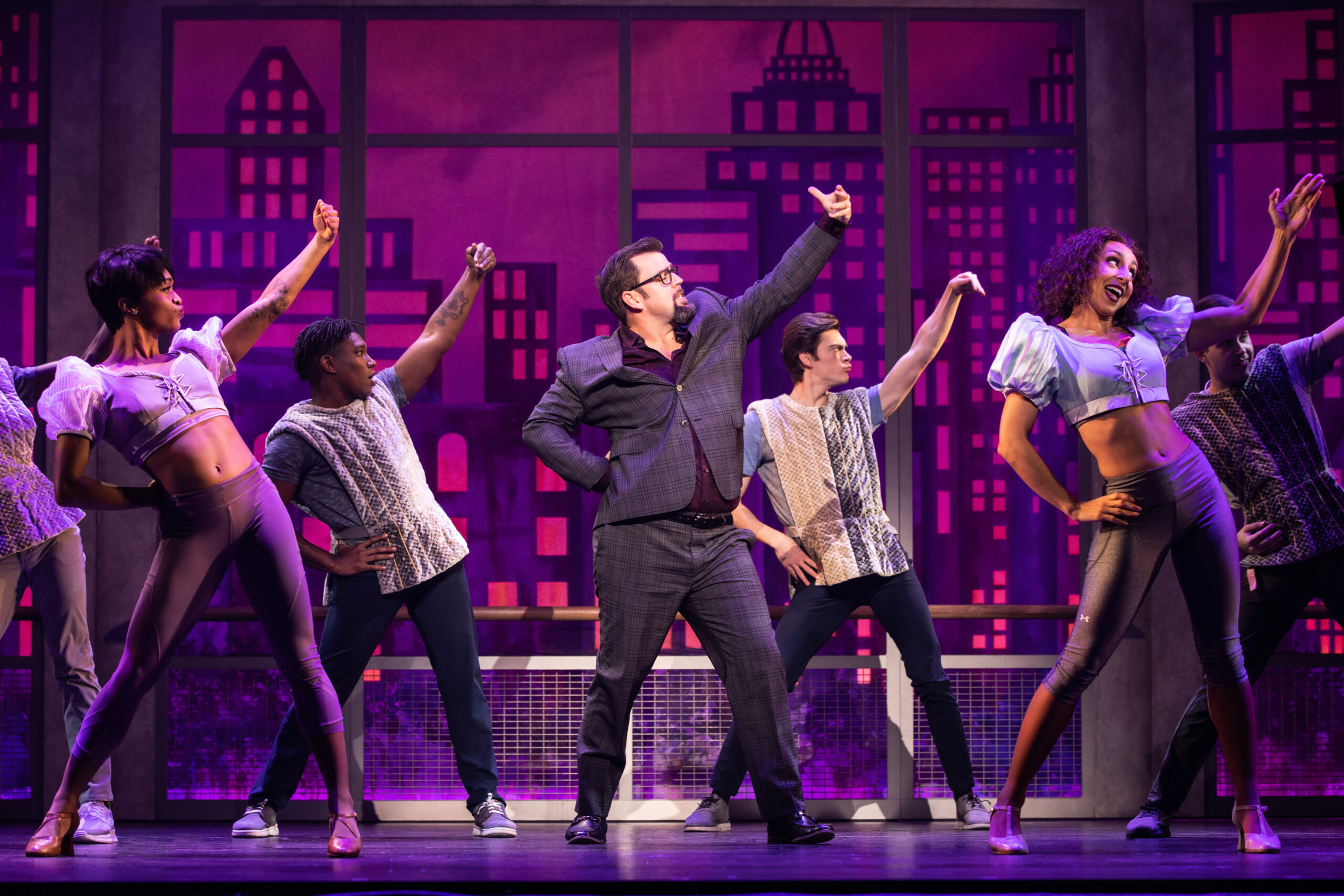 The main character is not meant to be a hero or someone to look up to. It's not the first story to do it, but it's a difficult one for the audience to be onboard with. The show doesn't end with disaster being happily wrapped up in a neat little package. A lot is left open-ended, but at the least the story's protagonist finally gets around to lessons his friends have been telling him from the start. Although somber, it's a more wholesome conclusion as a modern day version of "My Fair Lady".
A musical that also features a sexist and misogynistic protagonist with a debatable character arc. If you're easily offended with jokes about sexes, cross-dressing for despicable reasons, and dishonorable protagonists, then it's best to skip this show. If you're open minded, don't take things too personal or hold grudges, and deal with cringe-worthy moments, then this "unstoppable" show is for you.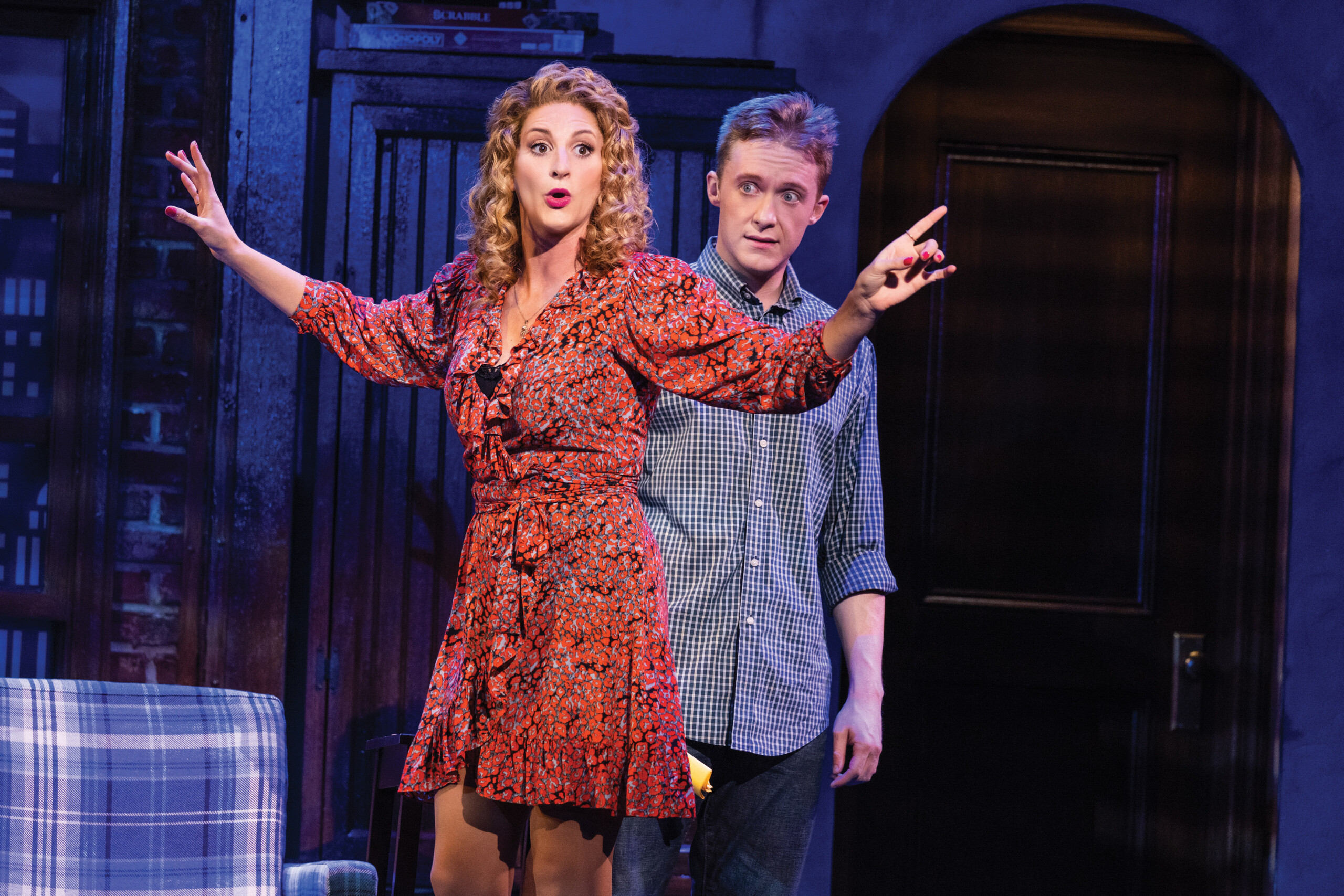 Tootsie
Now playing until June 12, 2022 as the Segerstrom Center for the Arts. Tuesdays-Fridays at 7:30 pm. Saturdays at 2 and 7:30 pm. Sundays at 1 and 6:30 pm.