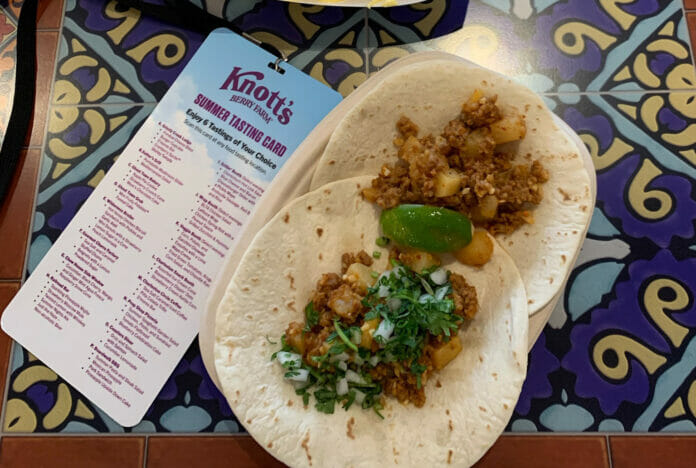 This post contains affiliate links and our team will be compensated if you make a purchase after clicking on the links.

Knott's Berry Farms Summer Nights has begun and part of the Summer Nights the Flavors of Summer has begun. Featuring an all-new menu that spans the park with different restaurants and areas serving special food items. Some are included in the meal plan that is well known for frequent visitors of the park, however, this menu is best enjoyed using the Summer Tasting Card for $55 (Valid during Knott's Summer on select dates May 26 – September 4, 2023), where you can enjoy 6 tastings of your choice.
We started at the Boardwalk BBQ where we tried two items from the menu; Summer Pasta and Steak Salad and Mexican Pineapple Pork Sandwich.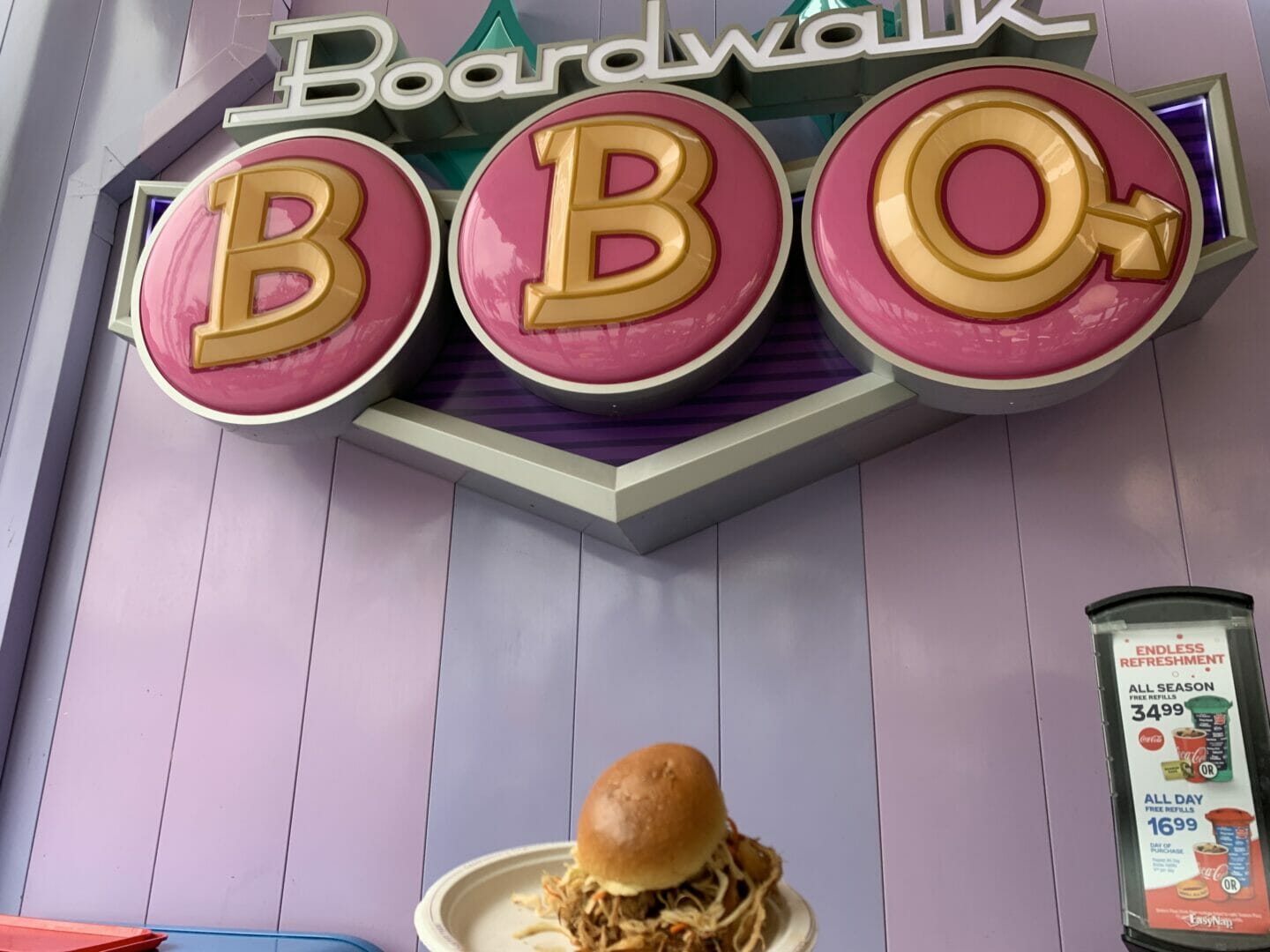 The items which are the main entrees offered for the occasion at this location are served from a quick service style line, and can easily be overlooked on the menu if not looking for them.
This steak salad had a fair amount of meat atop the salad. These small chunks of steak gave the salad its name but do little to improve this already streamlined salad. What is in the name is what you get, a pasta salad with steak which also includes a very light dressing.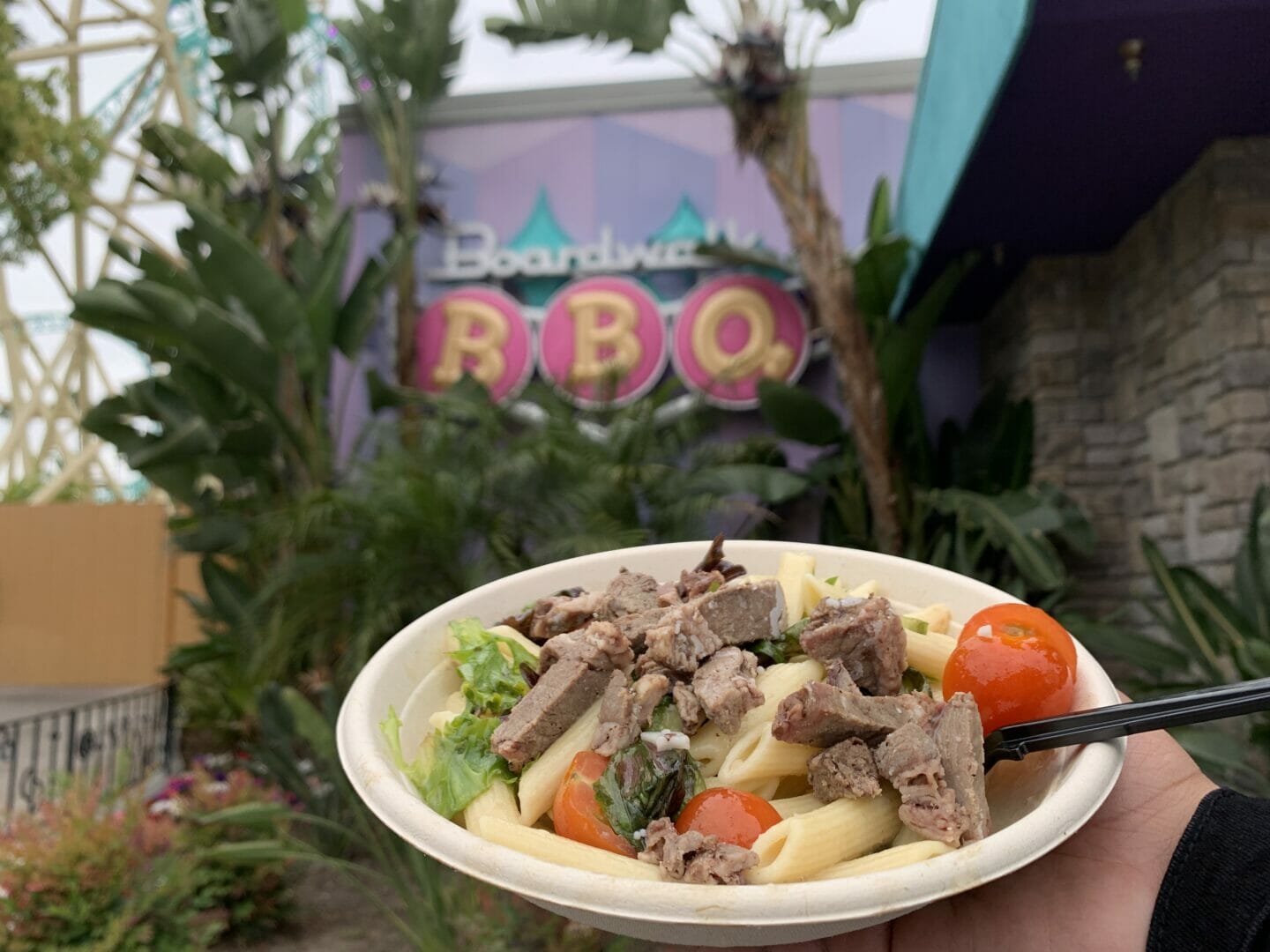 The taste will suffice for this dish that leaves much to be desired, with no rich or savory flavors that should come in the dressing. This is one only worth trying if you are craving a salad dish.
The Mexican Pineapple Pork Sandwich was a delight to try for our second tasting (pic above). The sandwich was savory and sweet and was loaded with coleslaw and pineapple chunks on sweet bread stuffed with pulled pork. These sandwich's found at other similar events tend to try to reinvent the concept of the sandwich, what this does so well is simply pairing a meat that is usually so juicy and savory on its own when done right. The sweet Mexican-influenced sauce pairs well with the rest of the sandwich that can fill you up for whatever time of the day you decide to try it.
We next made our way to the Coasters Diner where you can try the Papas Mexicanas served with Lemon Butter and Garlic Shrimp Fries. The Fries were of a smaller cut served in a relatively deeper bowl than expected, this generous portion had melted cheese sitting on top with a larger scoop of guacamole and pico de gallo. All this is stuffed with garlic shrimp that comes with lemon butter to make for one juicy platter to enjoy hopefully with someone else.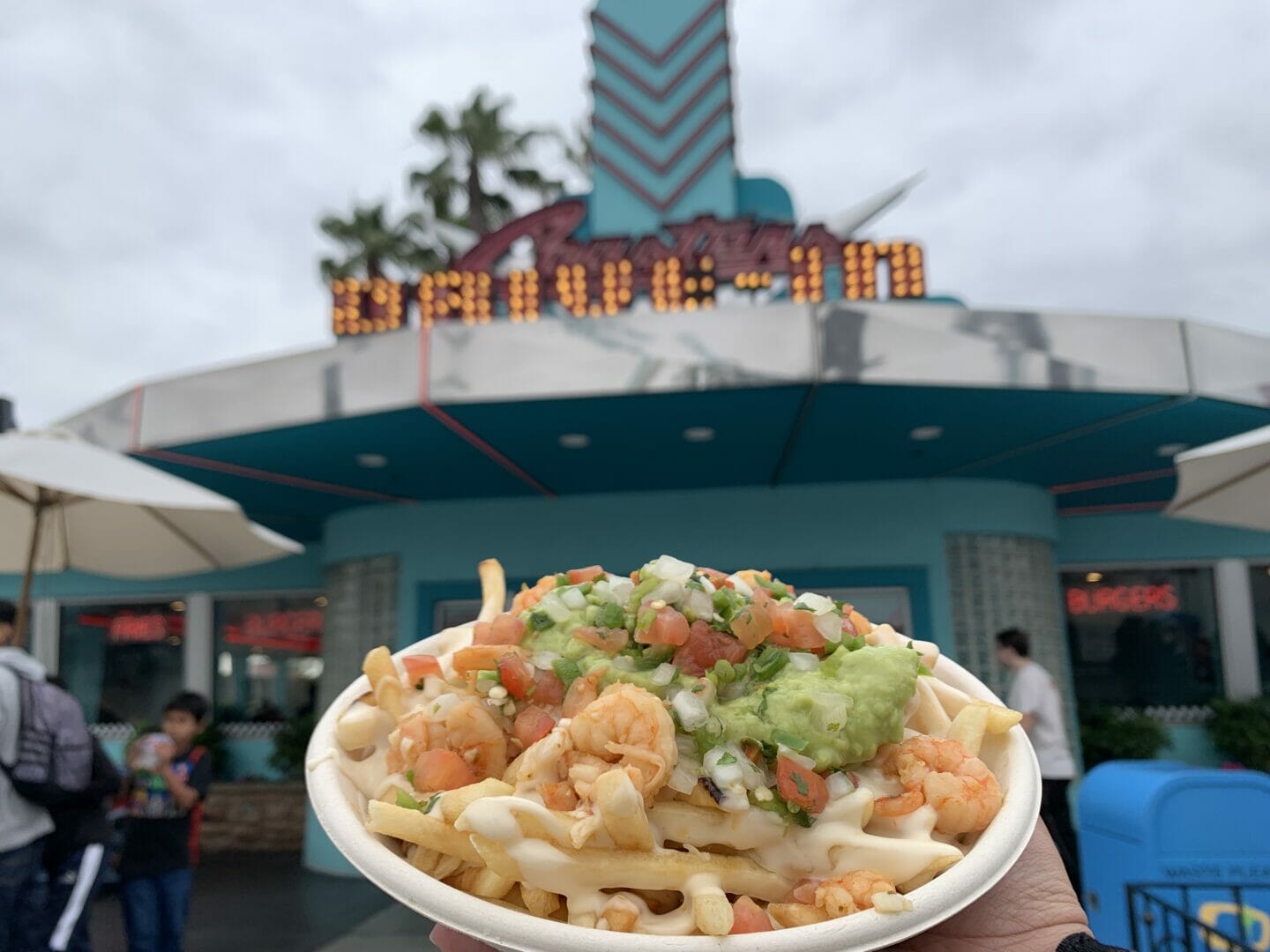 The Summer Nights Menu sprawls throughout the park into the temporary booths beyond the concert stage. We decided to try one item from the grilled booth, we went for an item familiar at any bbq, a hotlink. The hotlink is served with a chimichurri sauce atop vegetables, which is actually hot. Be aware if you order this item as it's very spicy. The sauce is heavily dressed on top with a sweet bun and the vegetables give the special item a juicy quality. Try this one if you dare. If you like spicy and sweet this is the item for you.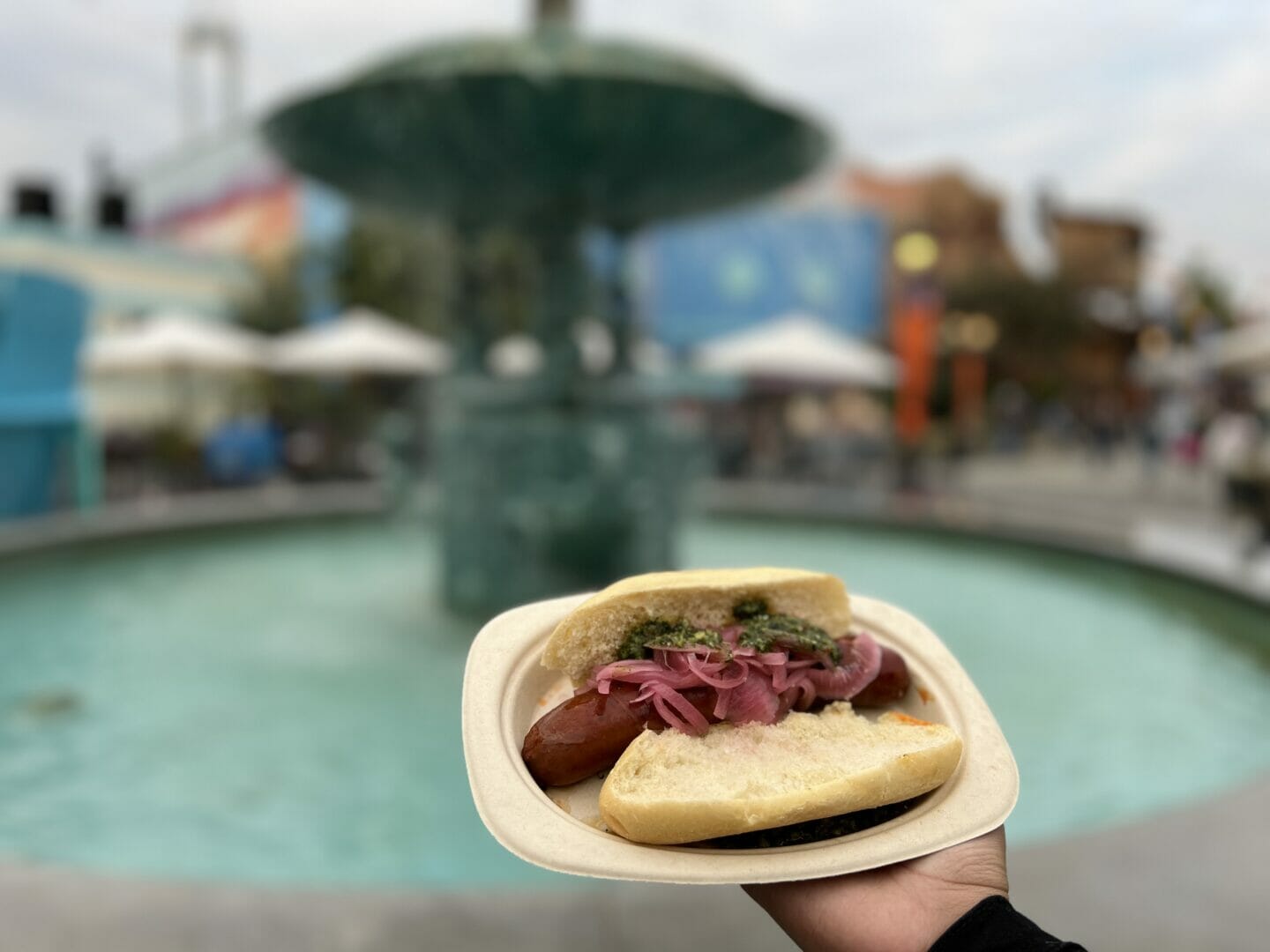 After having this spicy item, we decided to try just another item from that menu, something a little more simple and reliable; a burger. The Blue Cheese and Bacon Cheeseburger Slider with a Pickle Mayo was a great choice. For anyone who enjoys blue cheese, this is a great burger. The meat was juicy, and the blue cheese and bacon with pickle mayo gave that crunch that you will find on a loaded burger. This burger is a must-try for any burger aficionado that is visiting the festival.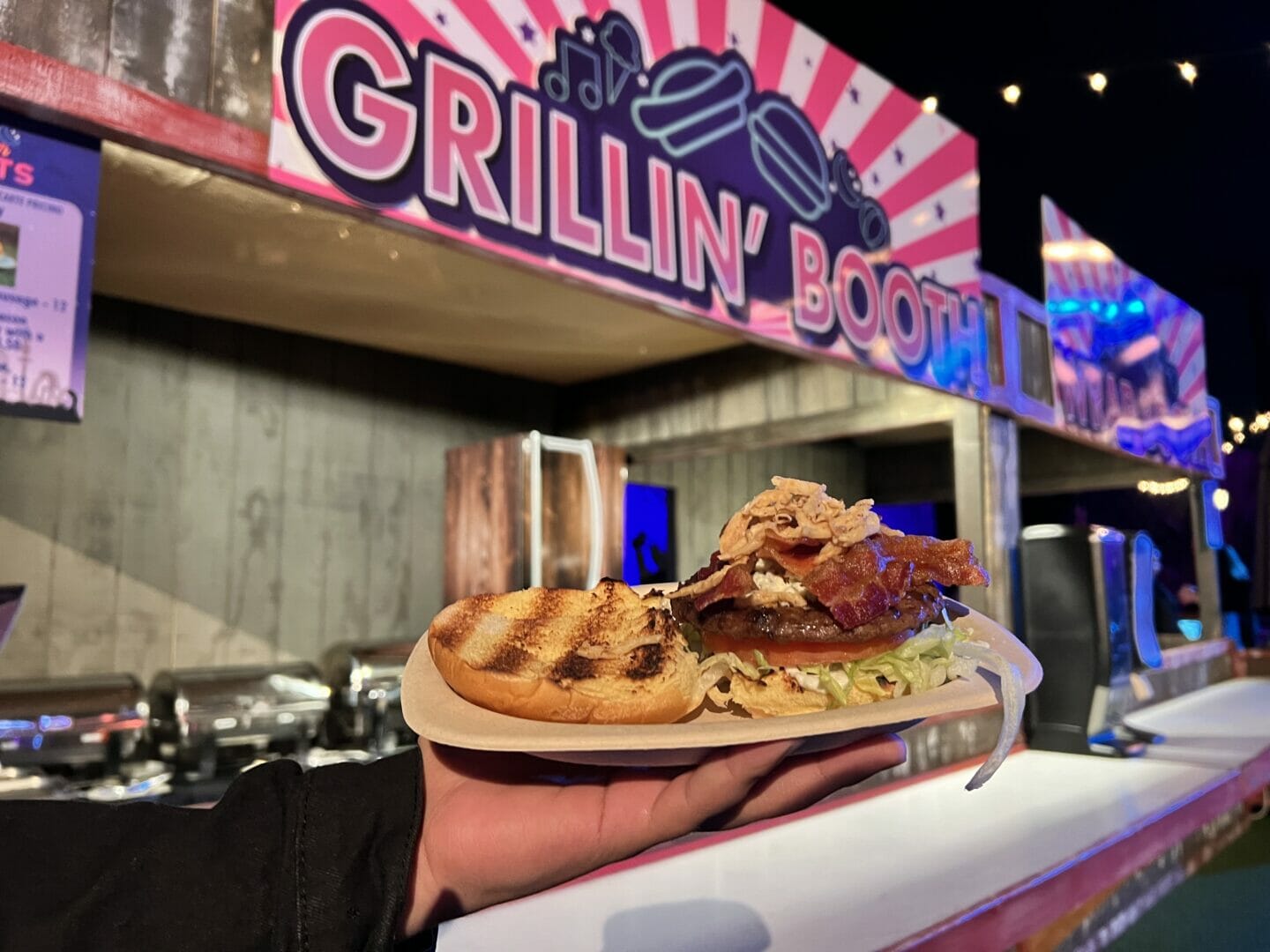 We then made our way on the other side of the tracks, back to Ghost Town, on the edge of Calico we found the Chow House Side Window. There they served a Cucumber, Black Cherry, Mango, and Ginger Mint Agua Fresca. After the food we had, we decided a refreshing drink was in order. We ordered the Ginger Mint Agua Fresca, it was the refreshment we were looking for. An Agua Fresca which has grown in popularity in Southern California is familiar to many guests. The team at Knott's got that authentic taste with this version of the drink. If it is refreshing, fresh, and sweet, with a special twist of Ginger Mint.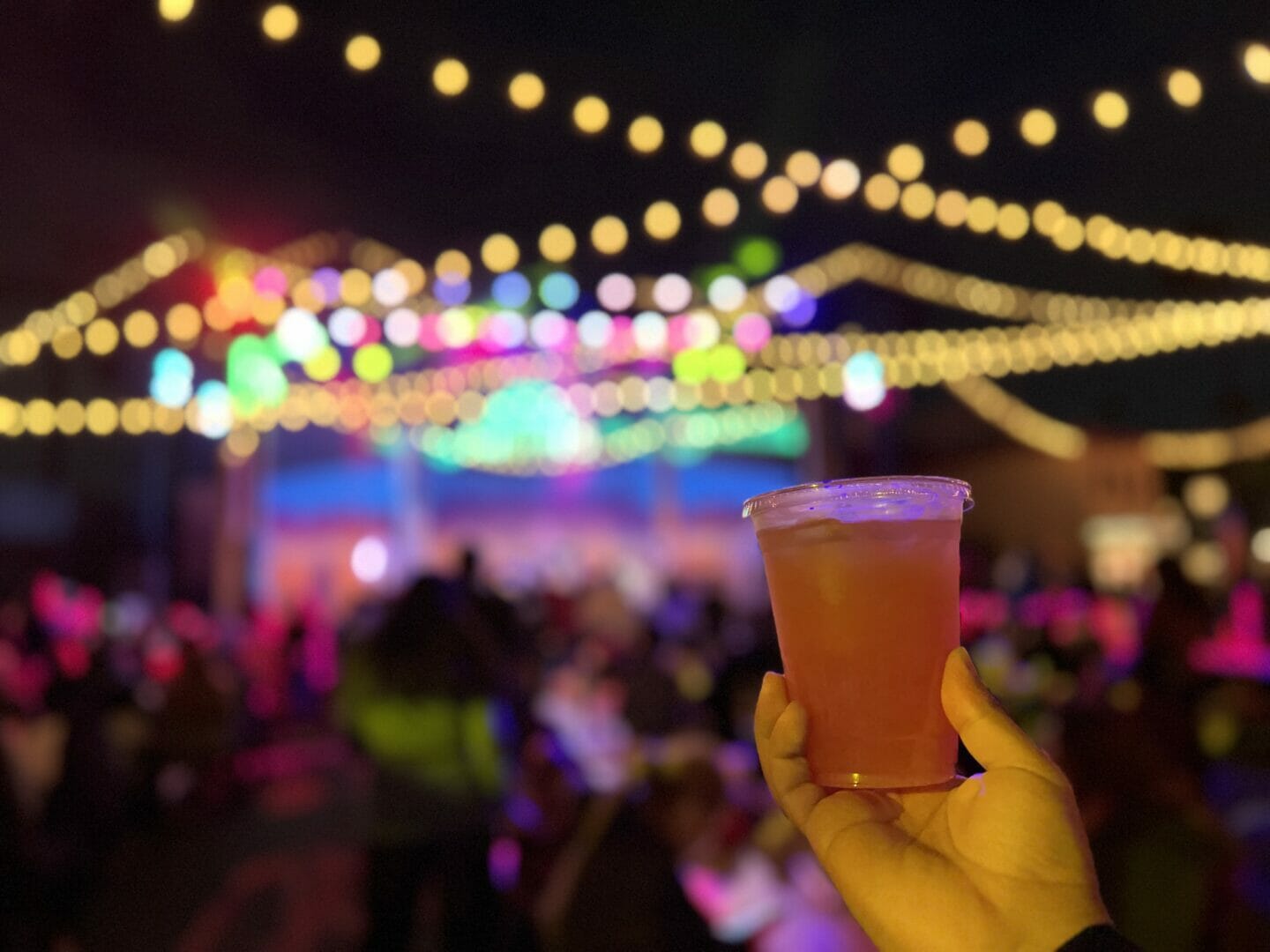 Next is the Prop Shop Pizzeria to try the Chicken, Pesto, and Sundried Tomato Flatbread. The flatbread although a good "pizza" was not great. What you find on the pizza is exactly in the name, those toppings made for the potential for a great pizza however with the way the flatbread is served, not precut and still shaped like a personal pizza, it gives us the thought that perhaps this was a lazy attempt at a flatbread. It was difficult to eat we had to tear the pieces and eat the "slices". Hopefully, you can find a better way to work on this "flatbread", because we couldn't. We simply wish that it was as good as the concept looked like on the menu.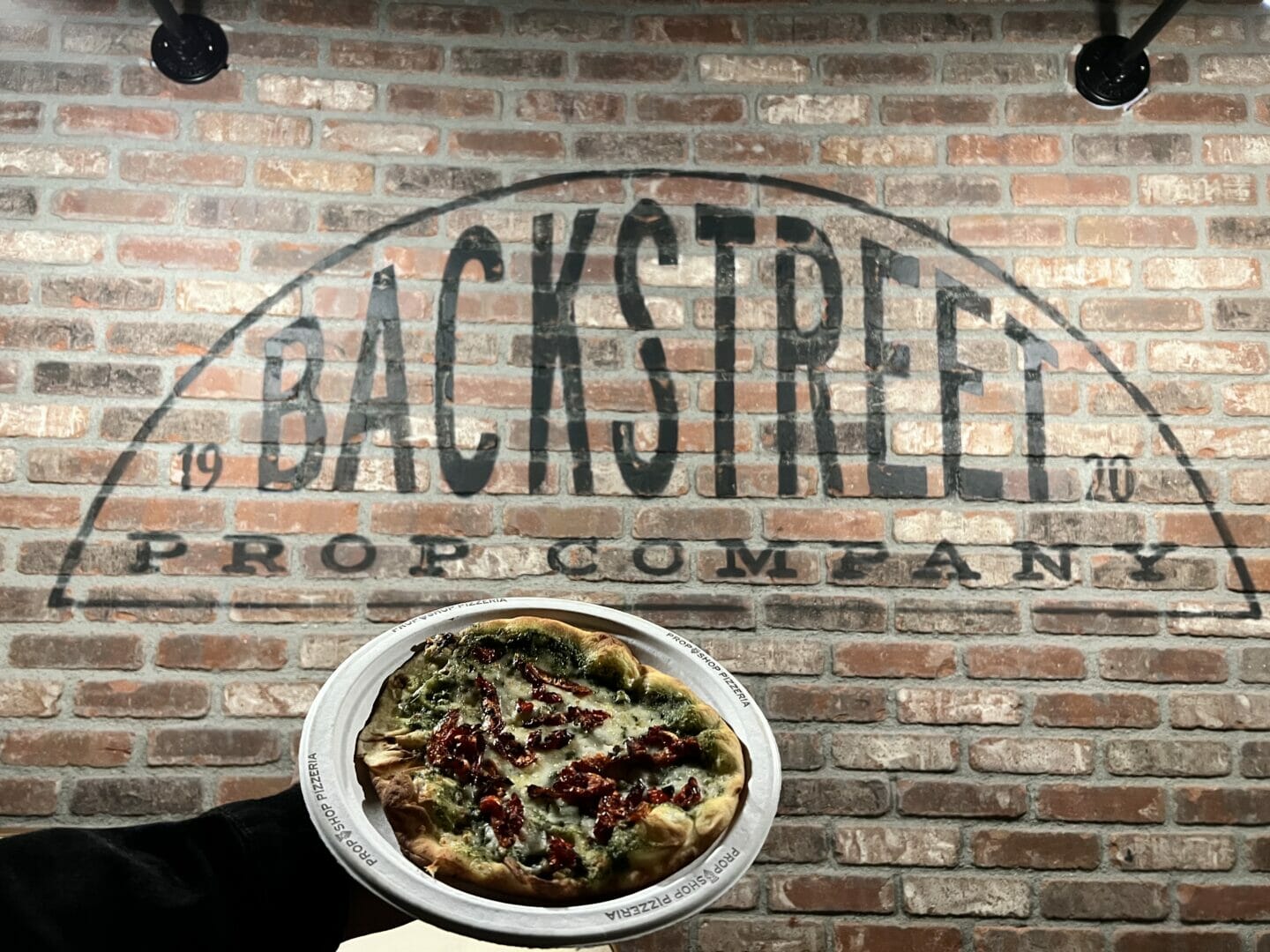 We also had some desserts throughout the day, and the ones we tried varied for us, but what they had in common is that they could be enjoyed as sweet snacks or to help compliment your meals for the day if done right. These sweet treats were not unique items on any summer list, however, their concepts were. The first dessert we tried was at the Gourmet Churro Factory where we enjoyed the Beignets with Lemon Powdered Sugar. The dessert tasted simple as you find it in other venues, the lemon was a light hint, doing little to set it apart from other similar tastes. It was enjoyable as a dessert, just not a standout.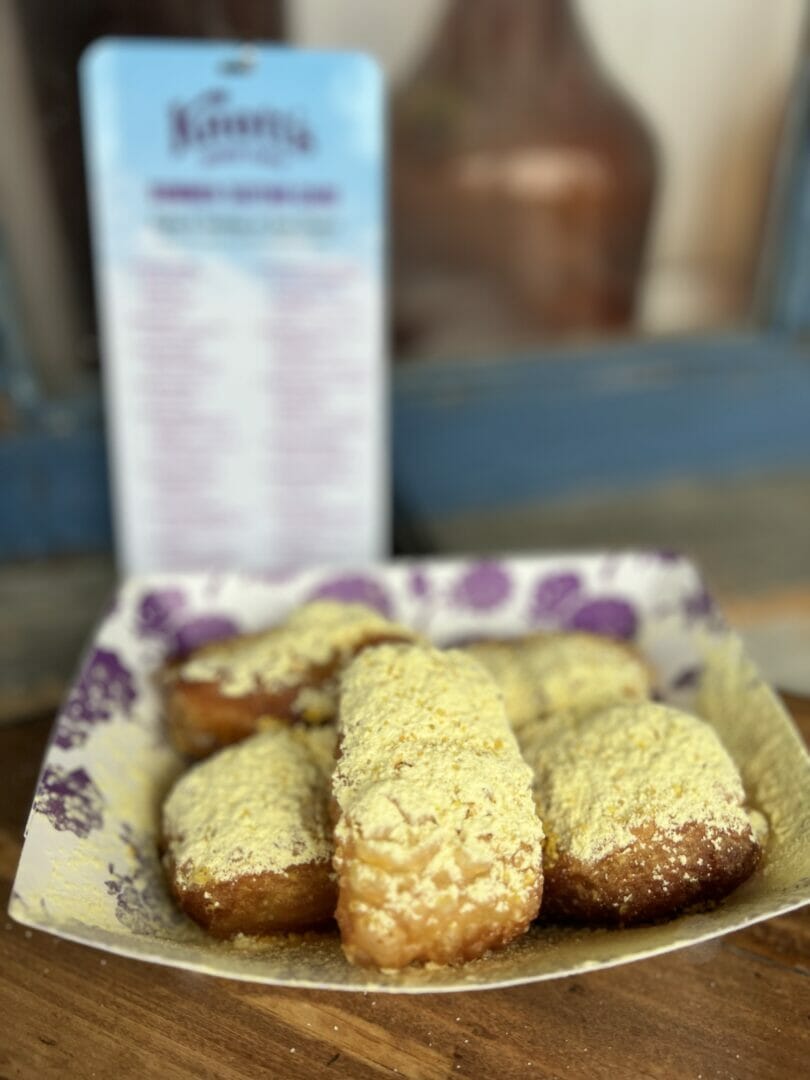 The last dessert we tried was found at Charleston Circle Coffee, a glorified S'mores bar. The chocolate was rich, drizzled on a graham cracker and the bar itself was large almost too rich. It was the sweetest bar we've ever had. Marshmallows are large and the crunch that comes with each bite and the sweetness that comes with each taste is what makes this the best dessert you might find at this large and sprawling taste of the summer.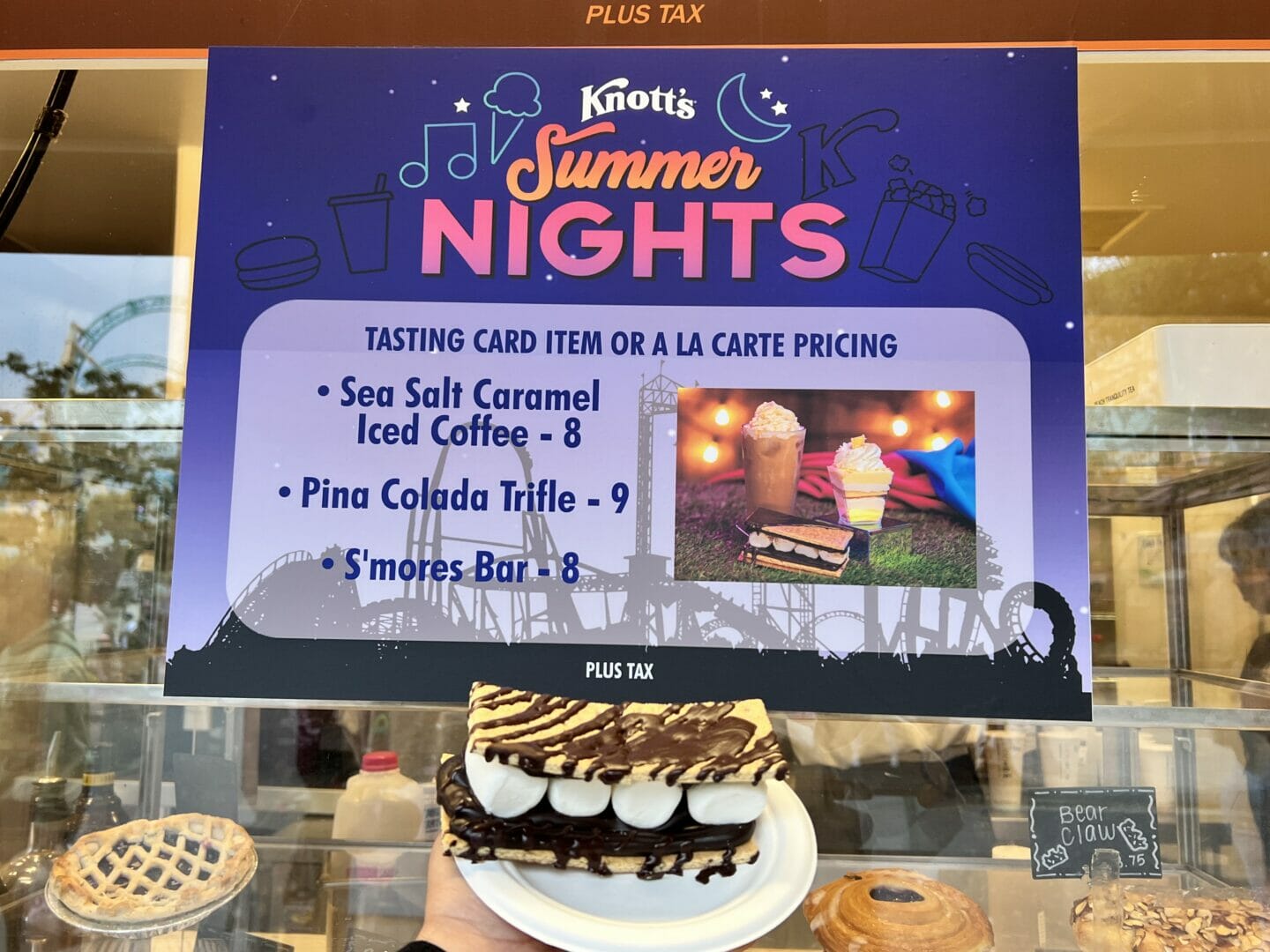 With so many offerings during Knott's Summer Nights, we hope this gives you an idea of what to try and what to enjoy. This article features a little less than half of all the items available and we are still looking forward to trying more on our next visit. So as you plan your next visit to Knott's, keep in mind that you should make time to try this summer menu.
So whether you enjoy one of these dishes during the day, while Ghost Town Alive! is happening all around you, or whether you are enjoying the sights and sounds of the summer concerts, perhaps you are simply trying the largest sprawling food tasting in all of Southern California, be sure to try some of these dishes, they were enjoyable.