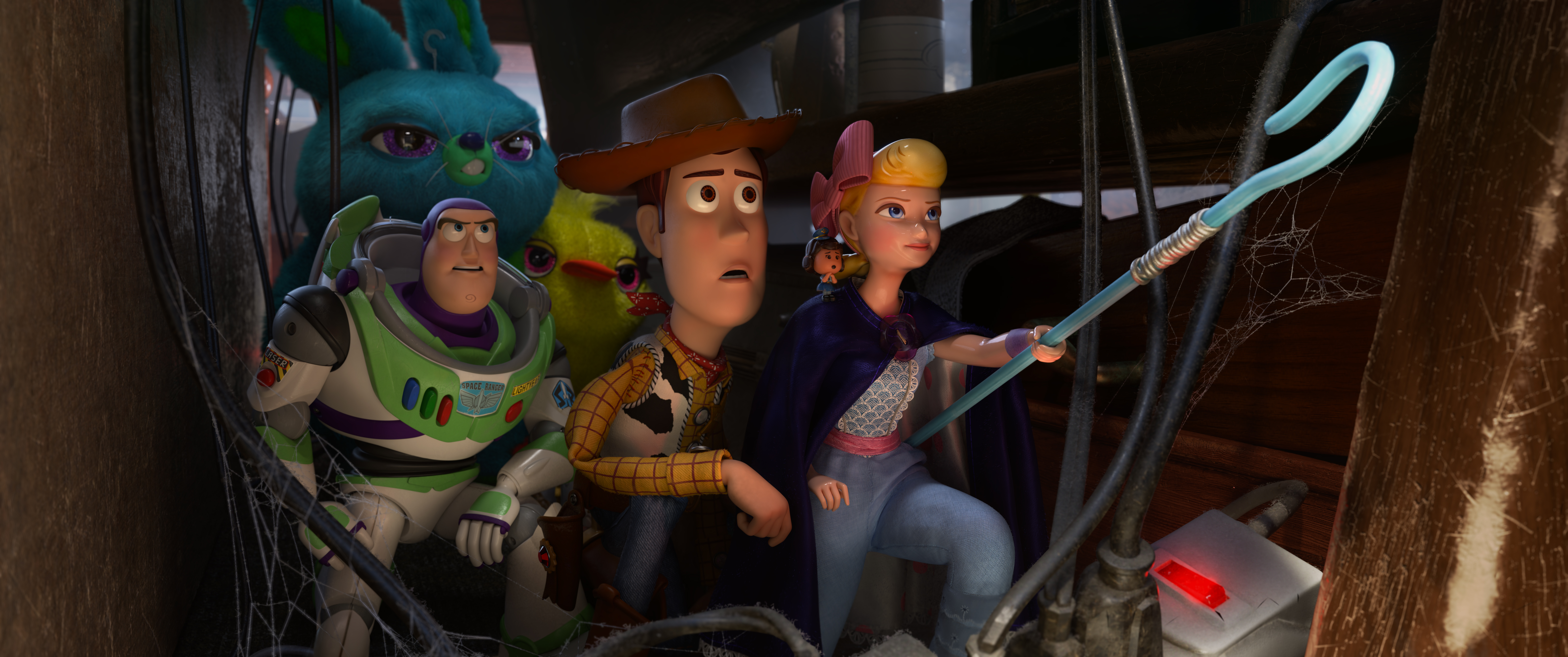 This post contains affiliate links and our team will be compensated if you make a purchase after clicking on the links.

The last time we joined Woody and the gang on the big screen, we were left with one of the most emotional and bittersweet endings of all time. Toy Story 3 had wrapped up a generation's childhood with poise and perfection, leaving us all balling our eyes out with satisfaction and nostalgic daydreams of childhood. How can a studio bring out an encore for such an amazing film? Better yet, how can they possibly top it? When Toy Story 4 was announced, those questions definitely lingered, giving fans a lot to think about when going back into the beloved world of toys we've gotten so close to over the years.
Toy Story 4 doesn't just meet the expectations set by the original three films, it soars beyond infinity and finds its way to the core of what makes the Toy Story franchise so special. From the very beginning in 1995, the Toy Story series has focused on the struggles of change and personal growth. Woody and his band of toys transport us all into a fun and entertaining space where we can discover what it truly means to evolve and grow beyond what we thought we were capable of.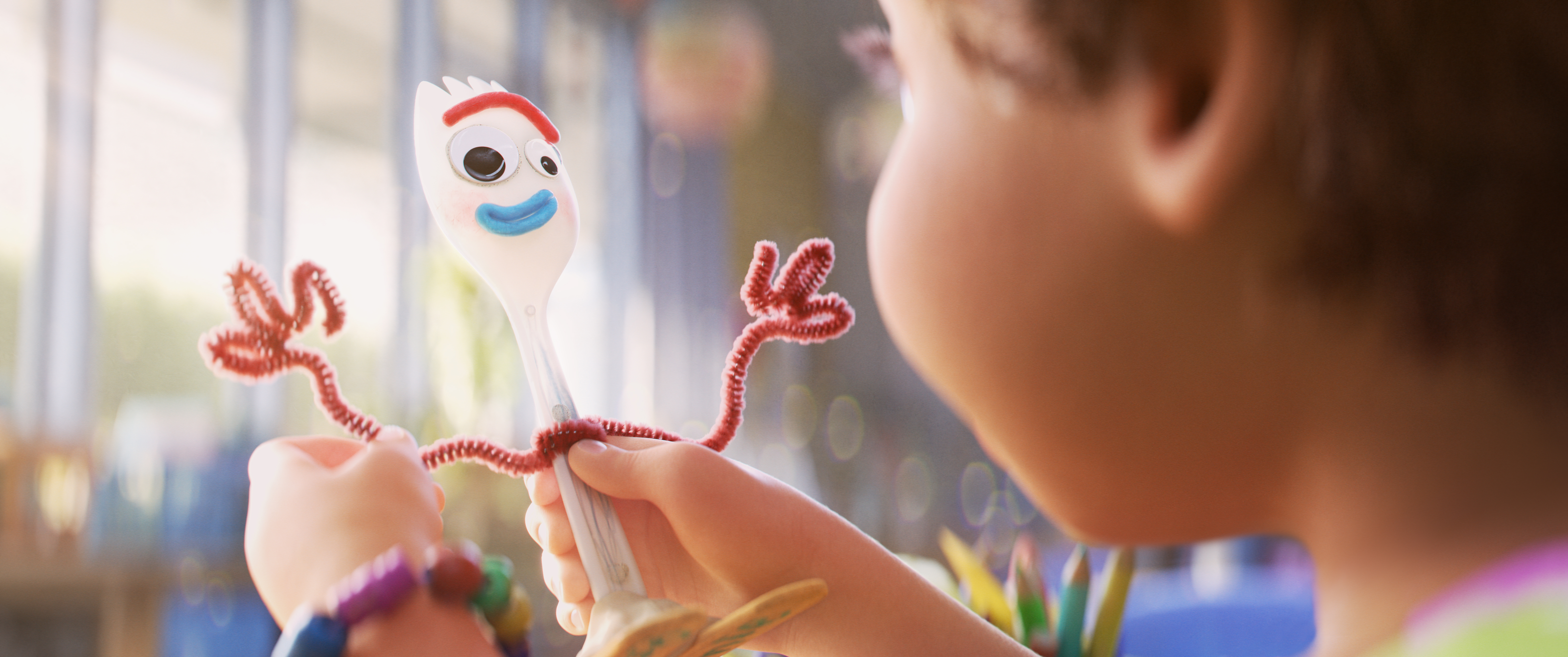 There is no more perfect example of this than Forky, a creation of Bonnie's design and whimsy. Forky doesn't believe he is a toy, and uses every fiber in his plastic and googly eyed body to find his way back to the trash he so strongly feels is his destiny. Yet, with the help of Woody, Forky will soon discover his true purpose, and be given the chance to unlock a whole new world of self discovery. Though, for some that may be skeptical, the film really isn't about Forky at all and is more about including him in a larger narrative that begs us all to question: What are we truly meant for?
Forky has a incredibly hilarious innocence, and one that is the perfect pairing for Woody's over the top personality. Together, they make a great team, and also act as a mirror into each other's doubts and insecurities, something that is a lot more than you'd expect from a glorified piece of cafeteria utensil. In essence, Pixar took a huge gamble and as only Pixar can do, hit the jackpot in execution. Tony Hale nails his performance, giving everyone plenty of laughs and cheers along the way.
Still, Forky is just one piece of the puzzle, and ultimately, helps boost up the story that we've all been dying to see. After Toy Story 3, nobody knew what happened to Bo Peep, why Woody wasn't able to save her, and why Andy wouldn't have held onto her like his other toys. This alone gave Pixar the perfect toy box to play with in terms of story ideas, and it also gave Woody his greatest opportunity yet. When Woody finds Bo, his entire perception of what it means to be lost is turned upside down, and as you can see from the trailers, isn't sure what to make of it. Bo has grown beyond the confines of a child's bedroom, breaking through her original mold into a character all her own.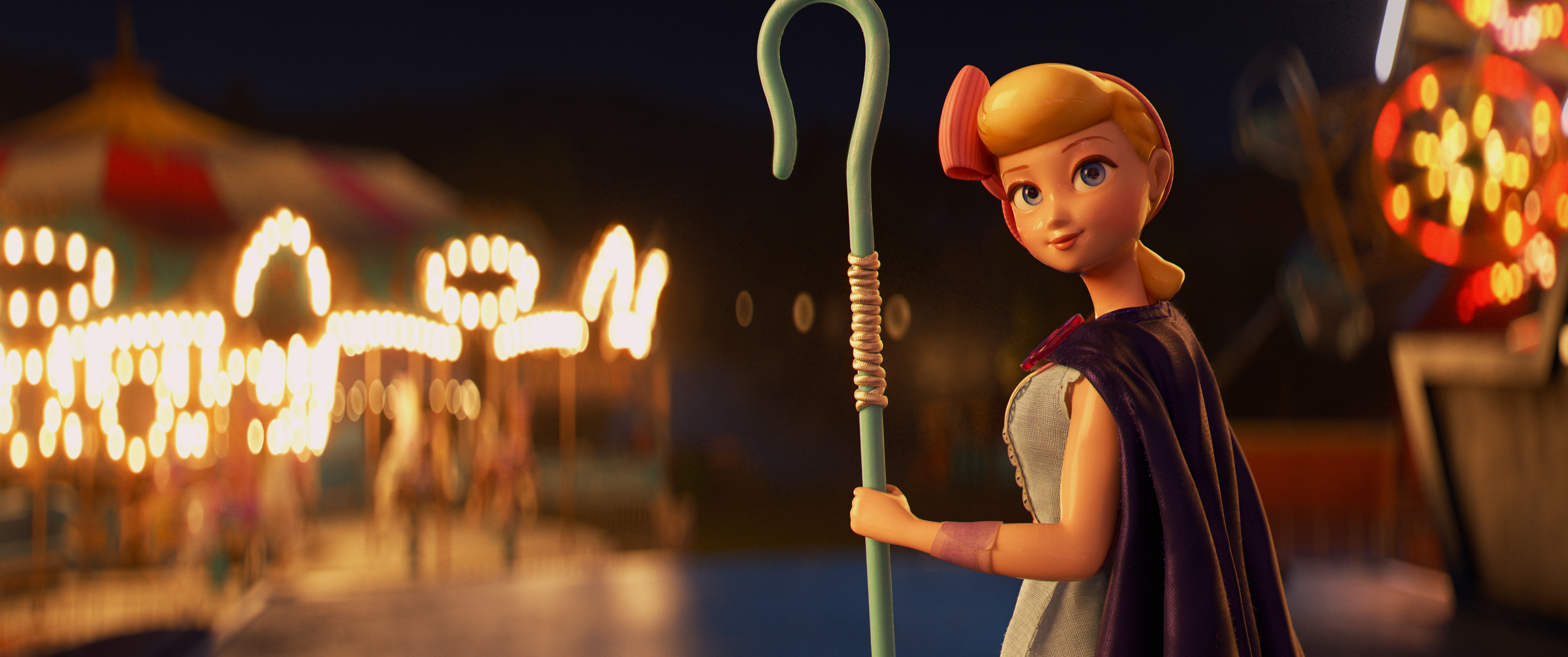 When we left Bo Peep in Toy Story 2, we had a love interest. That was about it, plain and simple. Now, with the help of a fantastic performance by Annie Potts, Bo is given her chance to shine, bringing Woody his latest and greatest challenge. She is fiercely independent, witty, and full of surprises. Bo retains her charm and chemistry, making her a fully rounded, lovable character. She also brings with her an opportunity for viewers to look beyond the expectations set in the original series, and without giving away any major spoilers, a real hard look at what it means to feel lost.
There are so many moments in life where we all feel down trodden, forgotten, or unsure of ourselves. Everyone has felt lost at some point, even if the world doesn't fully recognize that vulnerability. Toy Story 4 shines a light on those moments, and whether you are young, or young at heart, it's so reassuring to know that you're not the only one. In perfect Pixar fashion, your heartstrings are pulled and you are left with something you can really relate to. It's really what makes the film stand out beyond another animated feature, it gets right to the heart and stays with you until the very end.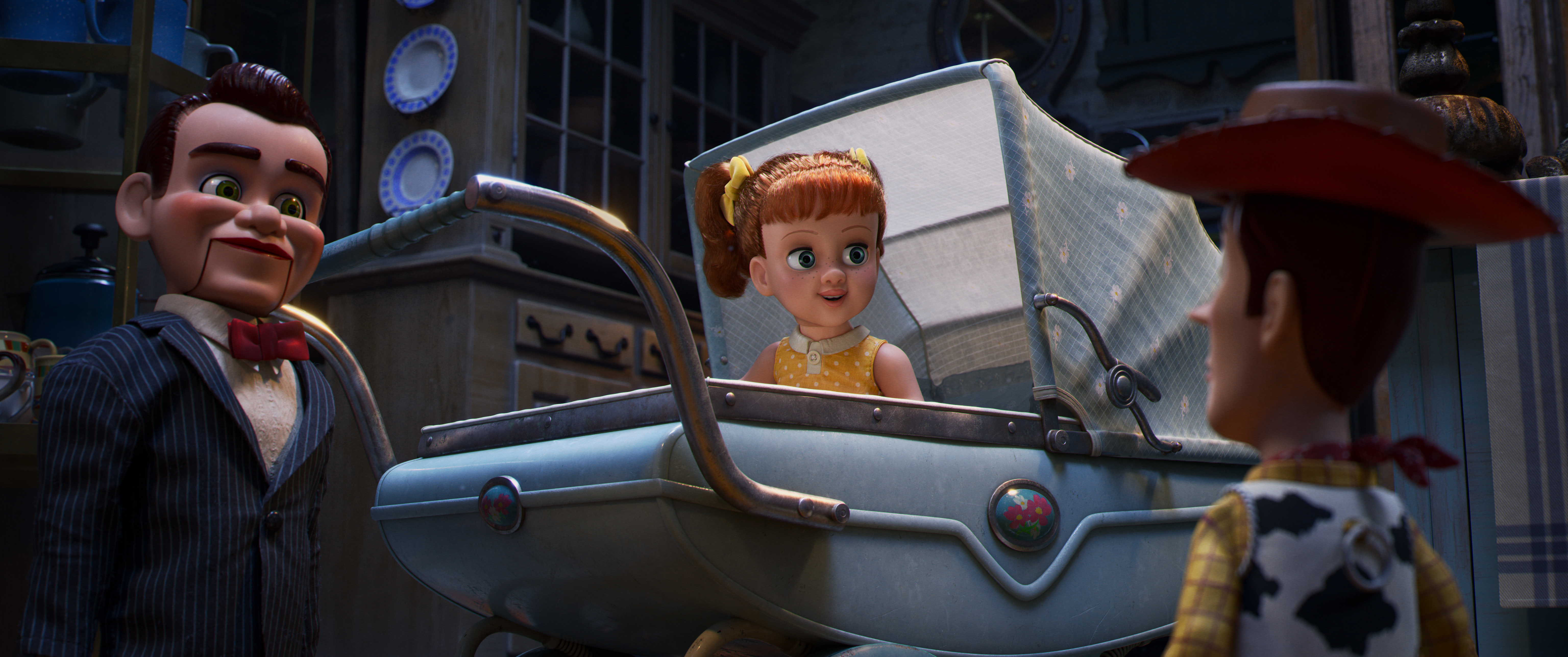 Even the film's established villain, Gabby Gabby, has a lot more to say than a standard baddie. The film doesn't create a black and white rubric for her to play off of, and instead, gives some depth and unique elements to really draw you into what makes her so menacing and fun. Christina Hendricks definitely deserves some praise for bringing Gabby Gabby to life. It's the perfect mix of creepy and charming, which may include a hilarious nod to the horror classic, The Shining. Yet, rather than just be a creepy doll, Gabby Gabby has reasons behind her actions, her own struggles and doubts. It all showcases the reality that everyone has their hopes and fears. We all have obstacles, and it's a challenge that must be met head on.
Toy Story 4 is exactly what it needs to be, a film that brings us all back to a level playing field, filled with the ups and downs of growing up. There's laughter and charm, sadness and struggle, triumph and new beginnings. Everything about this film fits the fan base it was created for, and no matter what, it's a place we can call home for infinity and beyond!