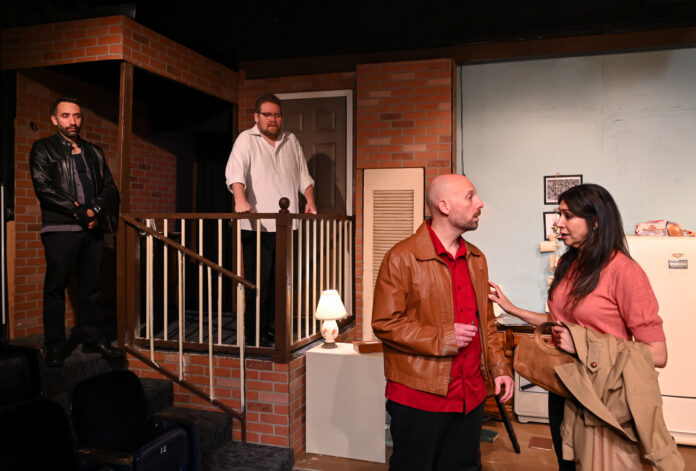 This post contains affiliate links and our team will be compensated if you make a purchase after clicking on the links.

Community theater plays an important role in the Southern California region just as much as theme parks, food festivals, and special seasonal events. Take Westminister Community Playhouse for example with their live stage production of Wait Until Dark. The playhouse has grown to be known for producing live shows of suspense, and chills, and intrigued with their show selections, inspiring casting, and engaging direction.
Written by Fredrick Knott. Directed by Priscilla Gonzalez-Suciu. A group of con men attempt to fool a newly blind woman into willingly handing over a doll full of illegal drugs. But the con men underestimate the woman's resourcefulness leveling the playing field between herself and the three men. Set in the 1960s in a basement apartment in Greenwich Village.
The thrust stage of the Westminister Community Playhouse allows the audience to surround the stage on three sides and connect one end to the backstage. A layout is not too often seen and sets the theater apart from others.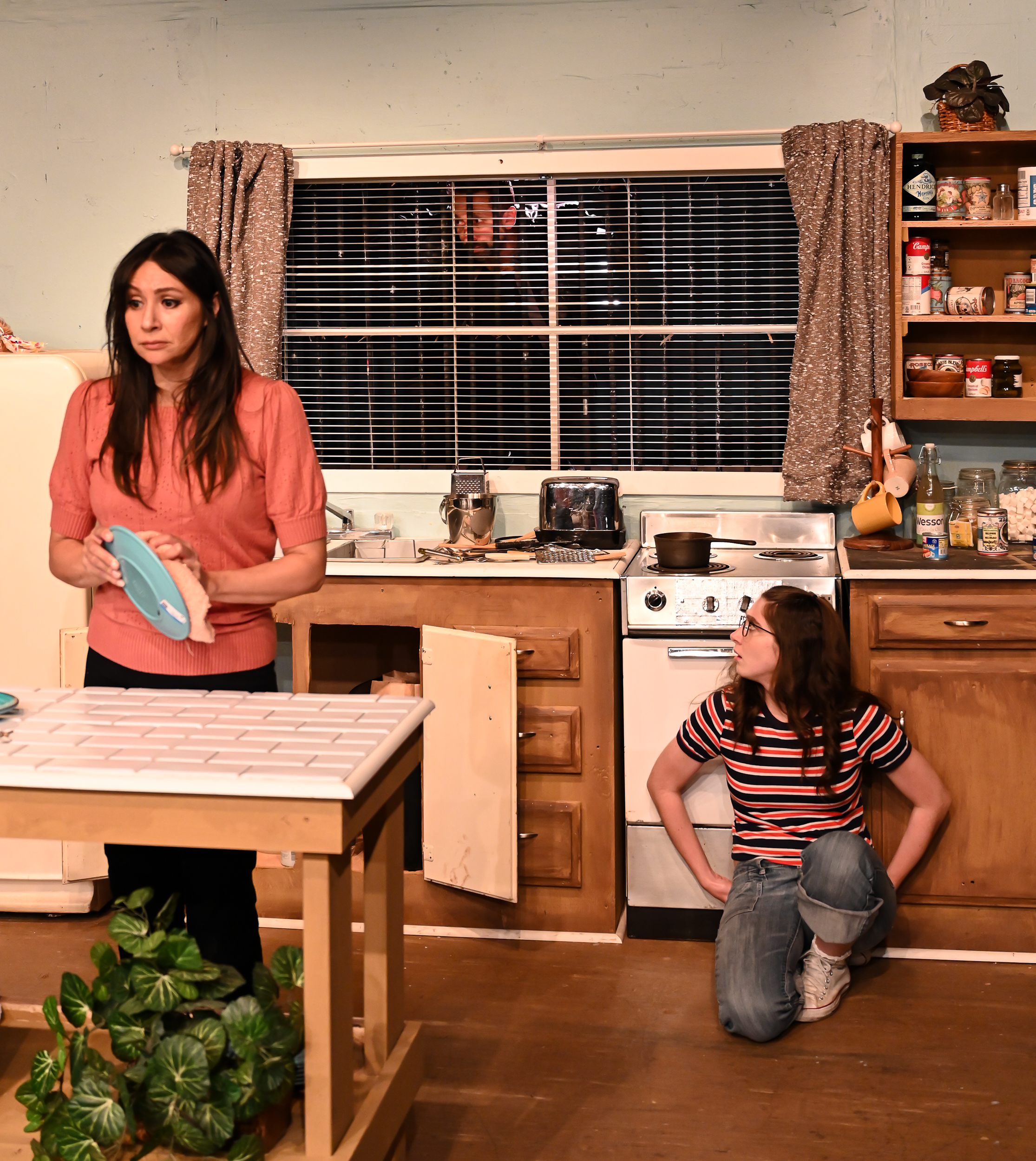 With the more intimate proximity of blocking, lighting, and close-up views of performers, the audience can better appreciate the story that unfolds before them. One can capture the detailed facial expressions of the performers without using disruptive binoculars. The audience may even opt for a different angle of the same show upon repeat viewings.
The casting is top-notch with many newcomers and veterans bearing a mass of talent respectful of the source material. Bobby Lux as Mike Talman. Joseph Cartagena as Carlino (with Jorge Agustin on select nights). Neil Switzer as Roat. Desi Molinari as Susy Hendrix. Gregory Stokes as Sam Hendrix. Lizzy Calvano as Gloria. The tight pacing in dialogue exchange and technical cues keep the action steady then rakes it up to an intensifying finale.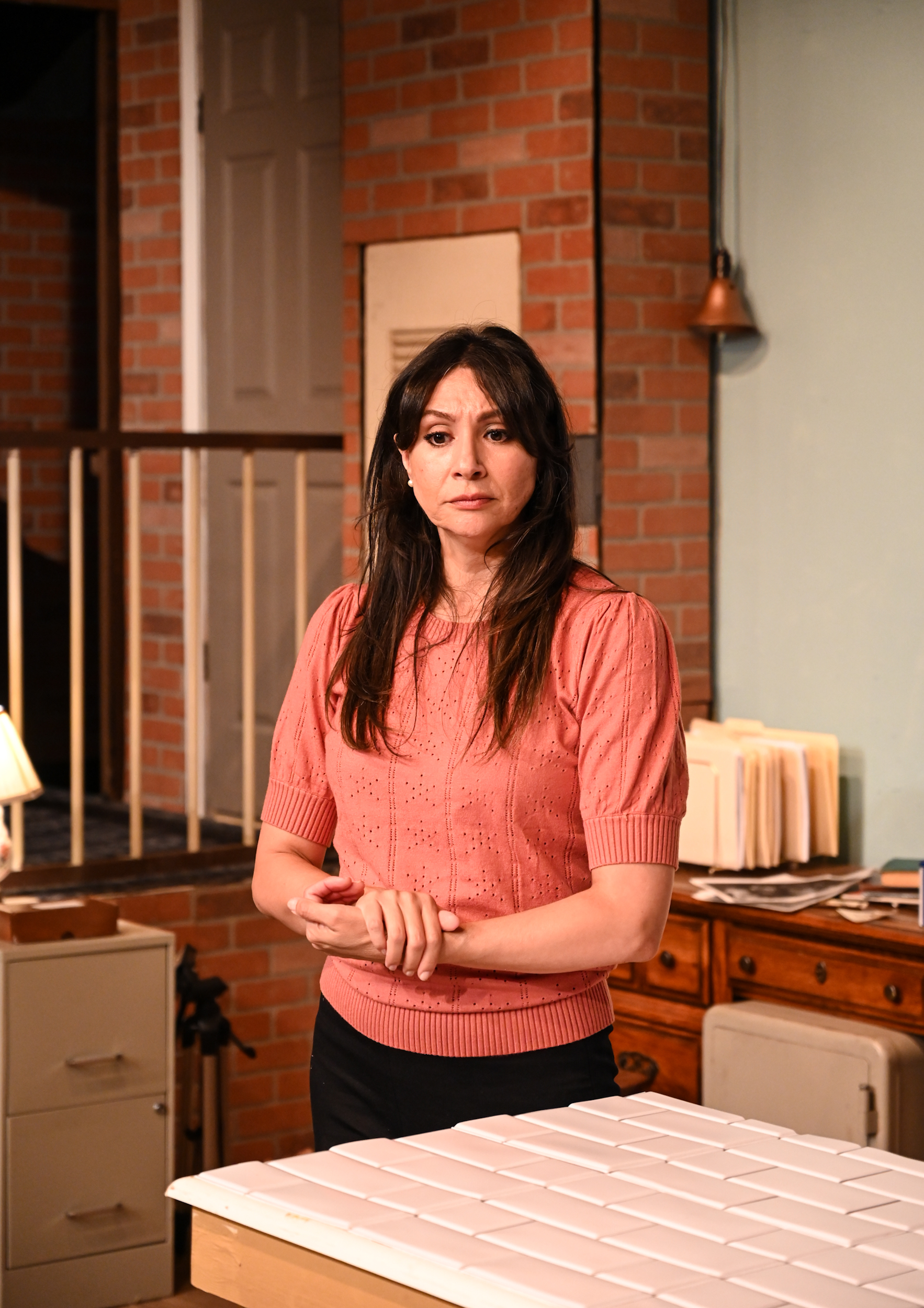 The con men are distinct and cunning in their ability to weave a compelling but false story. Although the men work together, their alliance to each other is as distrustful to their unsuspecting victim. Neil Switzer slithers a menacing glee of sinisterness to the twisted scheme whilst juggling multiple disguises . Joseph Cartagena sweeps up as the macho low-life thug under the cover of a lawman. Bobby Lux carries the desperate determination to obtain the crucial doll between acting as a timely friend and despicable foe. Lizzy Calvano plays a little girl working with her self-esteem and aiding her blind neighbor in need when danger is afoot. Desi Molinari sets her sights as an unwittingly courageous lead peeling back and unraveling the layers of deceit encased upon her. Deception could span only so far before the slippery flaws are unnervingly revealed.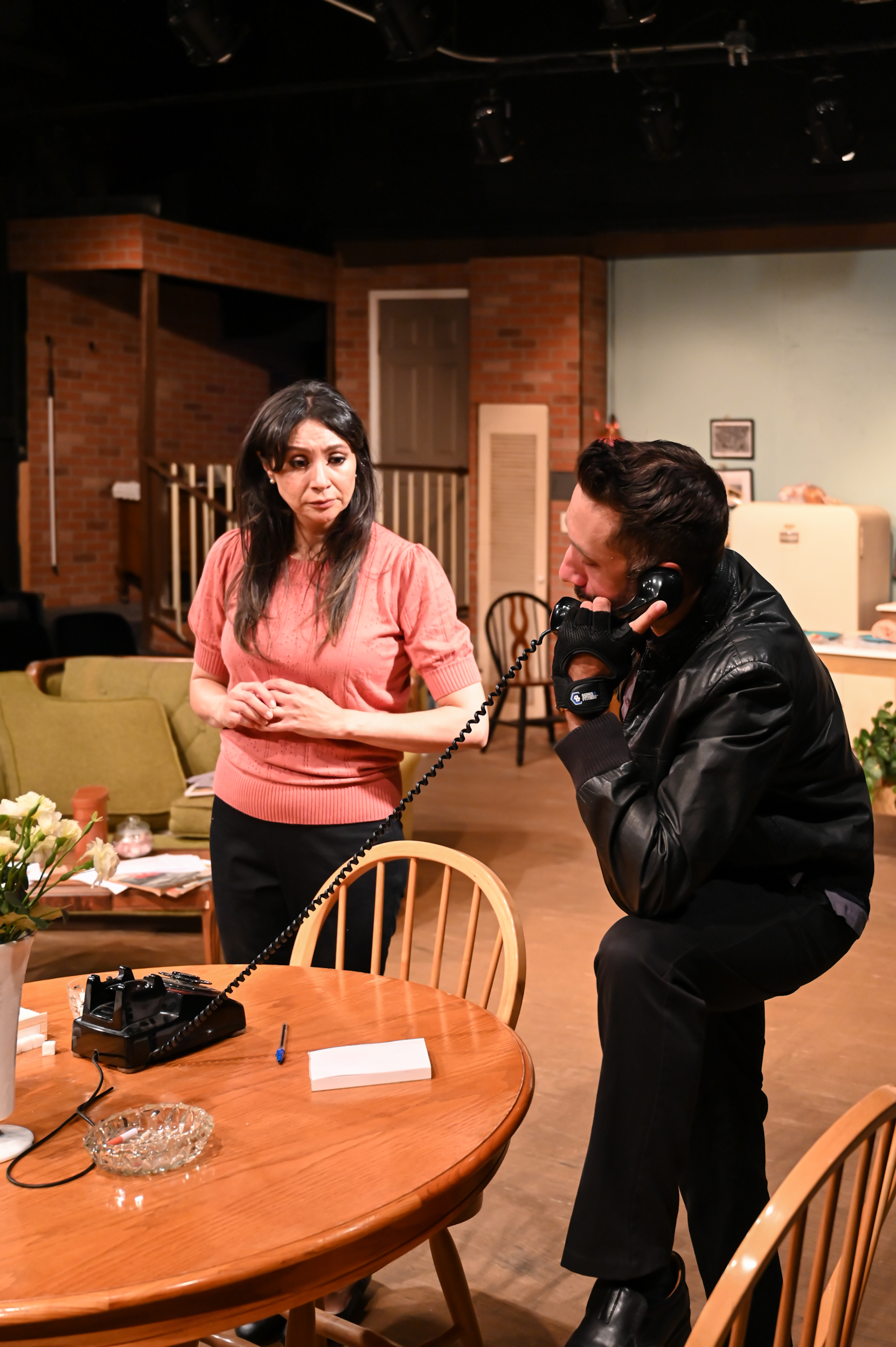 If you're looking for something different and away from theme park prices, congested food festivals, or finding professional shows repetitive, give community theatre a chance. The experience becomes an edge-of-your-seat twisted game of cat and mouse. The tables can turn at any moment. Who will make it out alive?  Westminister Community Playhouse is a great start to the fall season and gateway to the OC Theatre Guild. Wait Until Dark now playing on Fridays and Saturdays at 8 pm and Sundays at 2 pm. September 29, 30, and October 6, 7, and 8, 2023.