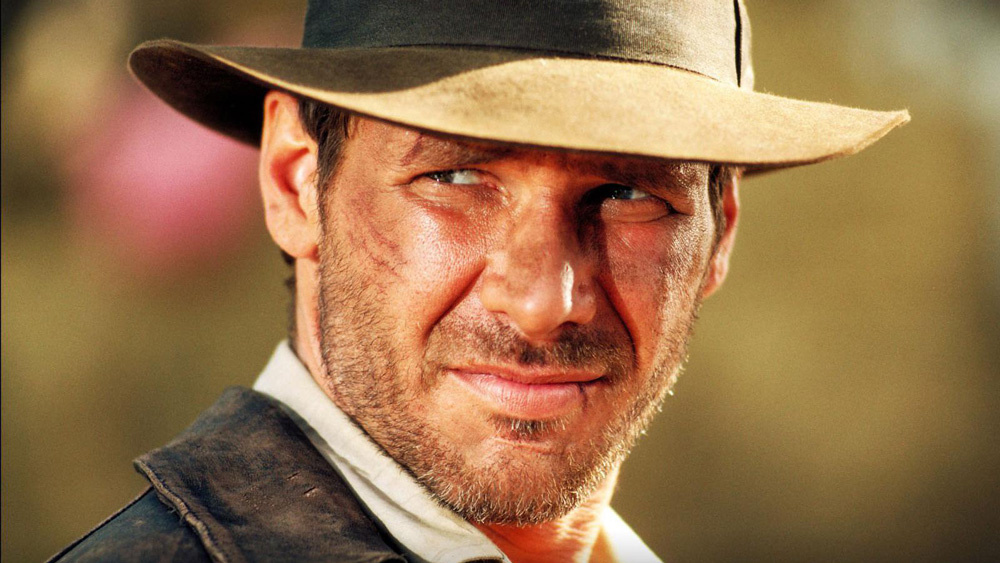 This post contains affiliate links and our team will be compensated if you make a purchase after clicking on the links.

This will be a day long remembered as the Walt Disney Studios has lifted the curtain on it's upcoming film slate through 2027 and within that list, every major studio, including the newly acquired 20th Century Fox, will be prominently featured. Along with Disney's new streaming service, Disney+, The Walt Disney Company will be a force to reckon with over the next ten years.
From this year's huge list of blockbuster contenders such Star Wars Episode IX: The Rise of Skywalker, to highly anticipated sequels Toy Story 4 and Frozen 2, as well as Fox's releases Dark Phoenix, there is so much coming. The full list is below and it has something for every movie fan from PG To R. One of the biggest surprises comes from the confirmation that Indiana Jones 5 has an official release date. Indy will return to the big screen in July of 2021.
Thankfully for adult fans, there will be plenty of variety, which includes a new Kingsman film, new Star Wars content, and X-Men. Avatar will also be coming in full force, with multiple sequels in the works. Though, for those hoping for more Deadpool, it looks like, at least for now, the slate remains empty of any new reveals.
Take a look at the list below and let us know what you are most excited to see! The list also gives us all a hint at what may be revealed at this year's D23 Expo. Now that Fox is in the ring, there is a whole new realm of possibilities, each one as exciting as the next. Stay tuned for more details and prepare for nonstop movie action from the partners of the Walt Disney Studios!
2019 Films
5/10/19 FSL TOLKIEN
5/24/19 DIS ALADDIN
6/7/19 FOX DARK PHOENIX
6/21/19 DIS TOY STORY 4
7/12/19 FOX STUBER
7/19/19 DIS LION KING, THE
8/9/19 FOX ART OF RACING IN THE RAIN, THE
8/23/19 FSL READY OR NOT
9/20/19 FOX AD ASTRA
10/4/19 FOX WOMAN IN THE WINDOW, THE
10/18/19 DIS MALEFICENT: MISTRESS OF EVIL
11/15/19 FOX FORD v. FERRARI
11/22/19 DIS FROZEN 2
12/20/19 DIS STAR WARS: THE RISE OF SKYWALKER
Wed 12/25/19 FOX SPIES IN DISGUISE
2020 Films
1/10/20 FOX UNDERWATER
2/14/20 FOX UNTITLED KINGSMAN MOVIE
2/21/20 FOX CALL OF THE WILD
3/6/20 DIS ONWARD
3/27/20 DIS MULAN
4/3/20 FOX NEW MUTANTS, THE
5/1/20 DIS UNTITLED MARVEL
5/29/20 DIS ARTEMIS FOWL
6/19/20 DIS UNTITLED PIXAR ANIMATION
7/3/20 FOX FREE GUY
7/17/20 FOX BOB'S BURGERS
7/24/20 DIS JUNGLE CRUISE
8/14/20 DIS ONE AND ONLY IVAN, THE
10/9/20 FOX DEATH ON THE NILE
11/6/20 DIS UNTITLED MARVEL
11/6/20 FOX RON'S GONE WRONG
Wed 11/25/20 DIS UNTITLED DISNEY ANIMATION
12/18/20 FOX WEST SIDE STORY
Wed 12/23/20 DIS CRUELLA
2021 Films
2/12/21 DIS UNTITLED MARVEL
3/5/21 FOX NIMONA
3/12/21 DIS UNTITLED DISNEY LIVE ACTION
5/7/21 DIS UNTITLED MARVEL
5/28/21 DIS UNTITLED DISNEY LIVE ACTION
6/18/21 DIS UNTITLED PIXAR ANIMATION
7/9/21 DIS UNTITLED INDIANA JONES
7/30/21 DIS UNTITLED DISNEY LIVE ACTION
10/8/21 DIS UNTITLED DISNEY LIVE ACTION
11/5/21 DIS UNTITLED MARVEL
Wed 11/24/21 DIS UNTITLED DISNEY ANIMATION
12/17/21 FOX AVATAR 2
2022 Films
2/18/22 DIS UNTITLED MARVEL
3/18/22 DIS UNTITLED PIXAR
5/6/22 DIS UNTITLED MARVEL
5/27/22 DIS UNTITLED DISNEY LIVE ACTION
6/17/22 DIS UNTITLED PIXAR
7/8/22 DIS UNTITLED DISNEY LIVE ACTION
7/29/22 DIS UNTITLED MARVEL
10/7/22 DIS UNTITLED DISNEY LIVE ACTION
11/4/22 DIS UNTITLED DISNEY LIVE ACTION
Wed 11/23/22 DIS UNTITLED DISNEY ANIMATION
12/16/22 DIS UNTITLED STAR WARS
2023 Films
2/17/23 DIS UNTITLED DISNEY LIVE ACTION
12/22/23 FOX AVATAR 3
2024 Films
12/20/24 DIS UNTITLED STAR WARS
2025 Films
12/19/25 FOX AVATAR 4
2026 Films
12/18/26 DIS UNTITLED STAR WARS
2027 Films
12/17/27 FOX AVATAR 5