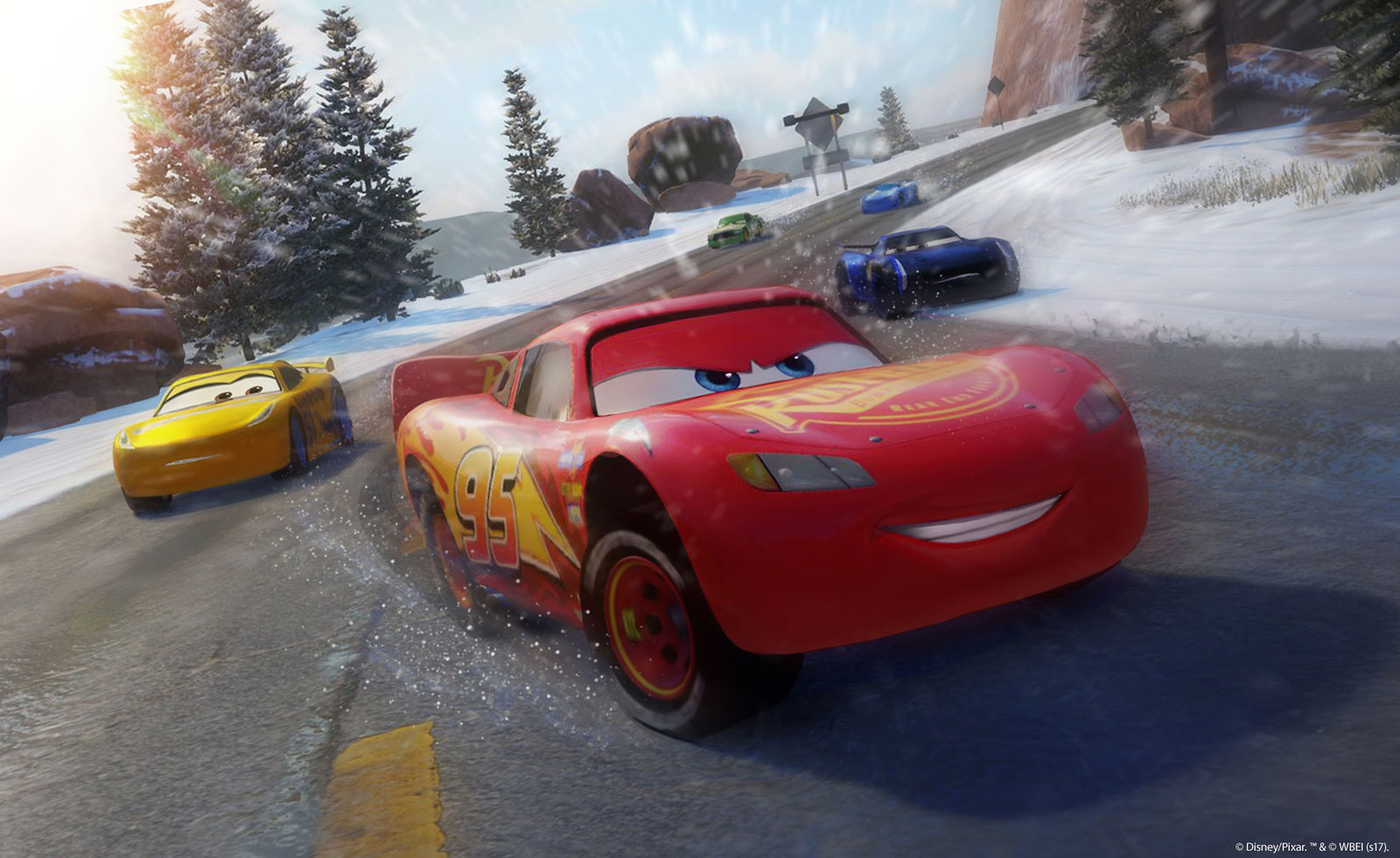 This post contains affiliate links and our team will be compensated if you make a purchase after clicking on the links.

Racers, start your engines! Warner Bros. Interactive Entertainment and Disney Consumer Products and Interactive Media has announced details about Cars 3: Driven to Win, the world-class competitive racing game that features beloved characters from the upcoming Disney•Pixar Cars 3 film in an entirely new interactive experience. Cars 3: Driven to Win is being developed by Avalanche Software, newly re-opened under Warner Bros. Interactive Entertainment, and will be available for the PlayStation®4, PlayStation®3, Xbox One, Xbox 360, Nintendo Switch™ and Wii U™ beginning on June 13, 2017.
"It's been an amazing experience to work with the team at Pixar once again for this new game for the beloved Cars franchise," said John Blackburn, Vice President and Studio Head, Avalanche Software. "With Cars 3: Driven to Win, we wanted to create a game that allows fans to extend their experience with this great film, and also feel the thrill of speeding through the tracks, participating in races, and mastering tricks and techniques for fun with the whole family."
Picking up after the final big race in the film, Cars 3: Driven to Win extends the storyline of Cars 3 with all-new action packed adventures and takes players through a high-speed competition that is filled with both familiar and new faces. Players will be able to join Lightning McQueen and Cruz Ramirez as they prepare to take on rival racer Jackson Storm. The game features more than 20 customizable playable characters including popular heroes from the Cars franchise and next generation racers. Players can also select their favorite race environments from a series of iconic settings from the film, such as Radiator Springs and Florida International Speedway, with over 20 unique tracks to choose from across 13 different locations.
Cars 3: Driven to Win is a game that empowers players to master their driving skills for the ultimate competitive racing experience. With six thrilling modes for gamers to learn and advance their abilities, players can progress their character through training and tests of racing proficiency that unlock new modes, tracks, characters and more. Players can hone a wide variety of skills and abilities including Drifting, Turbo, Two-wheel Driving, Driving Backwards and Side-Bash. Each unique mode and ability allows players to explore the deeper gameplay mechanics and earn rewards for their expertise. Cars 3: Driven to Win provides an exhilarating, action-packed experience where training and skill give players an edge in a racing experience that anyone can win.
Additionally, players will be able to experience Cars 3: Driven to Win with their friends or on their own to perfect the various racing styles and modes available to them. Available for pre-order now, the game will include local split-screen cooperative play, allowing players to compete or team up and play at home together, making it easy for friends and family members to join the race and the fun at any time.