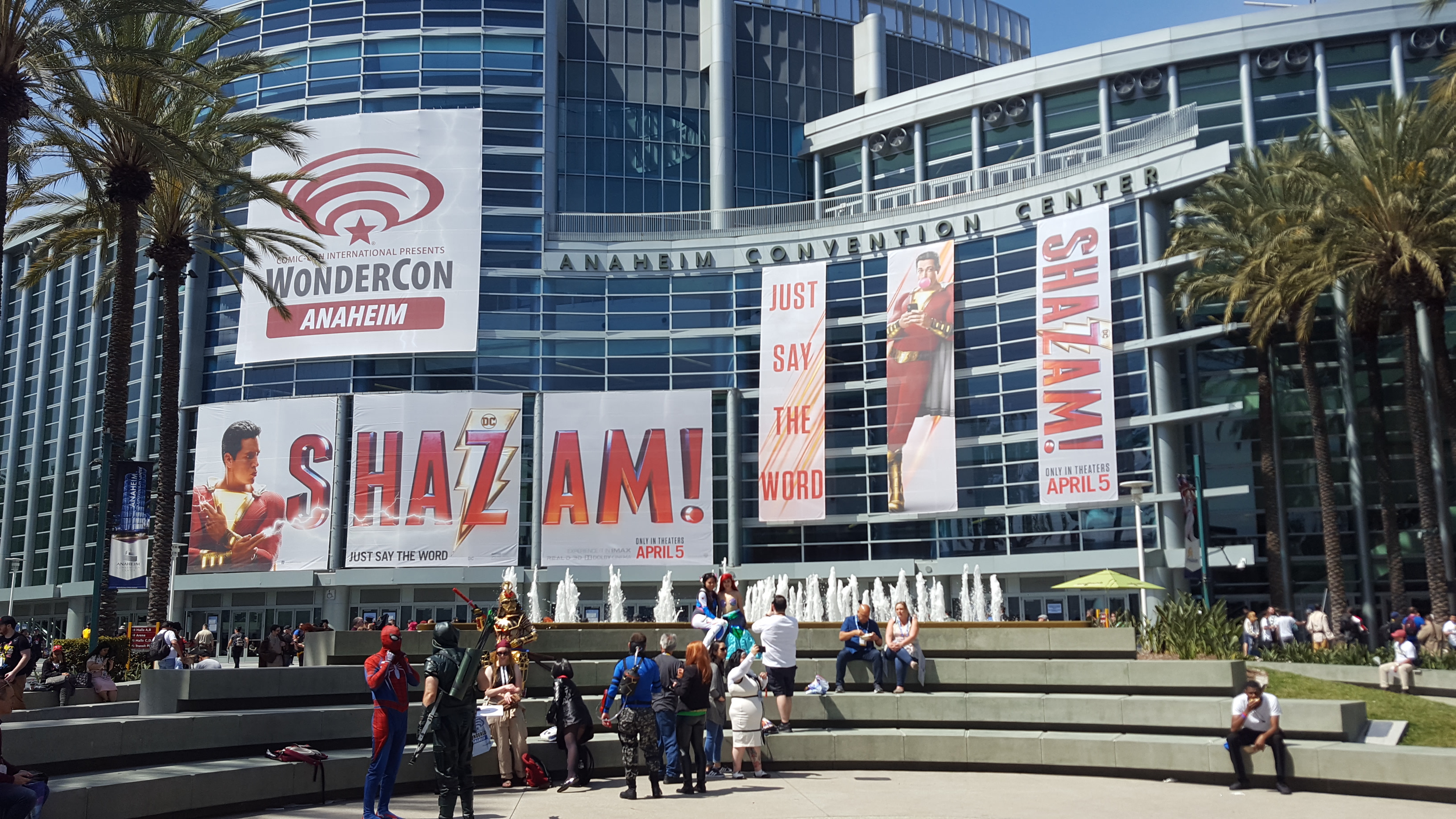 This post contains affiliate links and our team will be compensated if you make a purchase after clicking on the links.

The annual pilgrimage of pop culture fanatics once again find their way back to Anaheim for one of the biggest events of the year: WonderCon!  Grace in the beauty of encompassing yourself into your favorite genre of movies, television, art, collectibles, cosplay, apparel, photo ops, autographs, panel discussions, and of course, comic books!
Welcome to WonderCon 2019
WonderCon 2019 gives fans exclusive first looks and once in a lifetime opportunities before access to the general public.  Main events include celebrating Batman's 80th birthday with gifts for audience members in attendance, world premiere screenings and cast and crew panel discussions of Justice League vs. the Fatal Five and Batman vs. Teenage Mutant Ninja Turtles, and cheering for your favorite contender in the Masquerade cosplay contest.  The Alien movie franchise celebrates its 40th anniversary with a selection of originally produced short films set in the original Alien world.  Meet new friends as you contemplate bizarre questions about your favorite stories and characters.  Probe the mind of colorful characters down to a psychology.  Meet and greet your favorite celebrities and commemorate those special moments with photos and autographs.  Fans got behind the scenes look their favorite movies such as the visual team explaining the art style of  "Spider-Man: Into the Spider-verse".  Attendees were also the first to learn actor Mark Hamill would be voicing the new Chucky in the "Child's Play" remake.  Movie studios, publishers, artists, storytellers, actors, producers, writers, directors, and other professionals love to be among appreciative and receptive fans like the ones at comic-cons.
The following is a selection of some of our favorite cosplays during the 3-day spring weekend event.
If you've never been to a comic-con but have always been curious about attending, WonderCon is definitely a good step forward.  The event is operated by the same folks that bring the grand daddy of all comic cons every year, San Diego Comic-Con.  This is a smaller, but growing event with plenty to do and see to fill your whole weekend.  Thank you WonderCon 2019 for an amazing weekend!  We'll see you next year April 10-12, 2020!