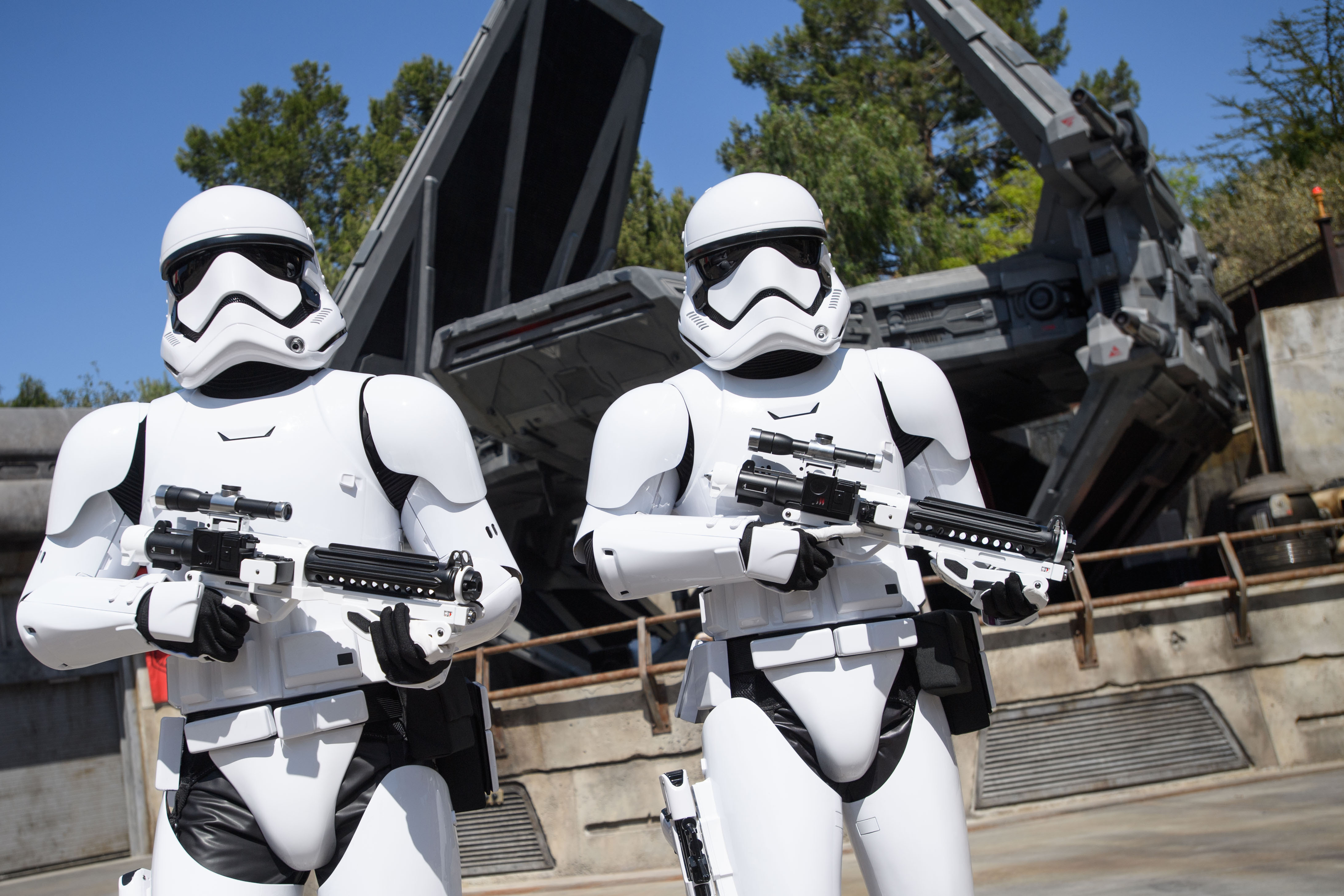 This post contains affiliate links and our team will be compensated if you make a purchase after clicking on the links.

Your journey is about to begin, you're all ready for your first step into Star Wars: Galaxy's Edge! Yet, what do you do once you find yourself in the expansive world of Batuu? Where does it all begin? Thankfully, it's easier than dusting crops kid. Take a look at these 10 "Must Do" experiences at Star Wars: Galaxy's Edge and pick your favorites for the big day!
1. Take the controls of the "Fastest Hunk of Junk in the Galaxy" in Millennium Falcon: Smuggler's Run
Guests will get a chance to strap in and punch it to the edge of the stars in this one-of-a-kind Star Wars attraction. Take the controls as a pilot, gunner, or flight engineer on a mission to deliver smuggled goods while avoiding any…unnecessary entanglements.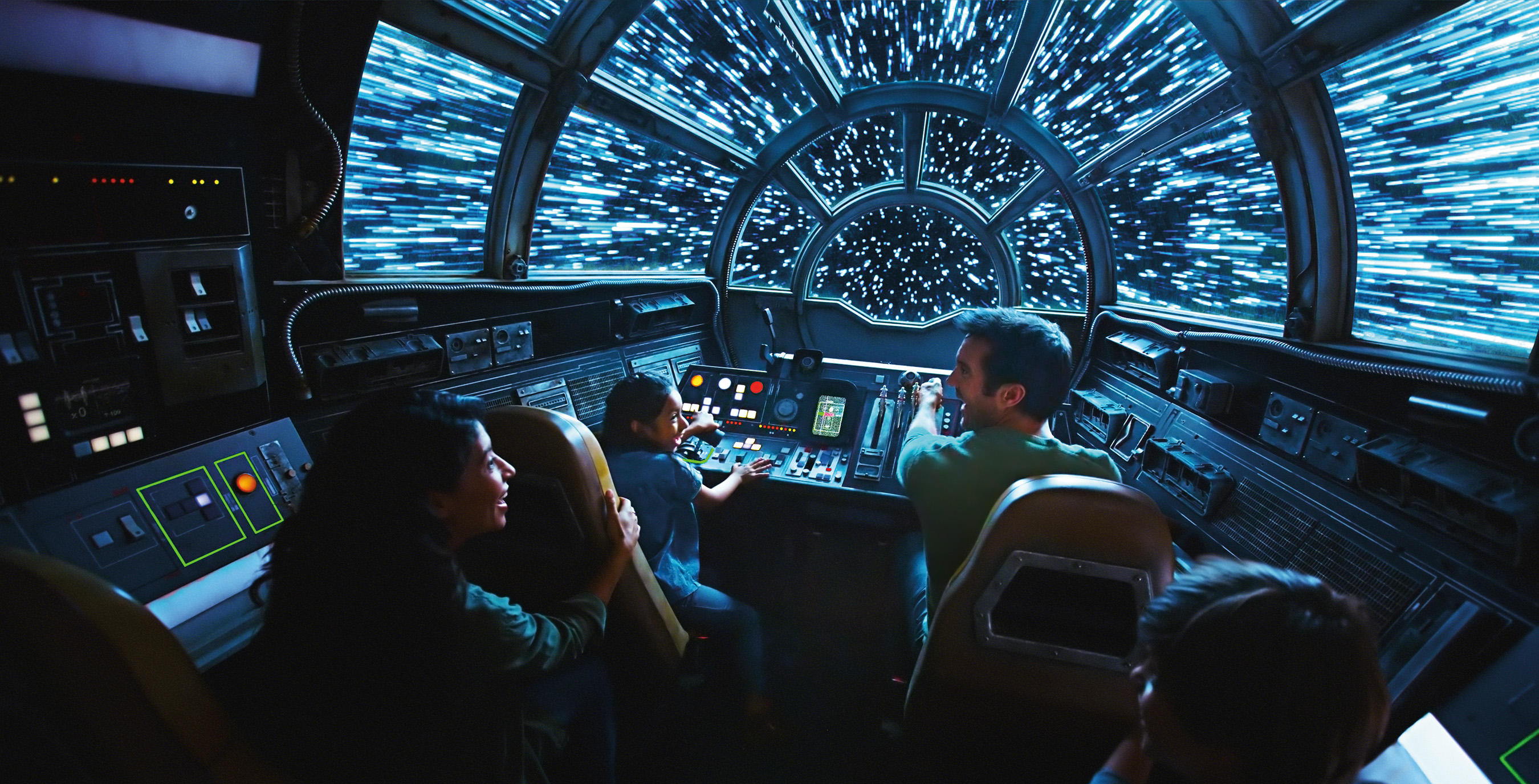 2. Stroll the Black Spire Outpost Marketplace
Journey through the lively and enchanting marketplace at Black Spire Outpost in Star Wars: Galaxy's Edge. The entire area is home to a showcase of wares and unique trinkets from across the galaxy, including local and authentic Batuuan attire, rare artifacts from Dok-Ondar's Den of Antiquities, and intergalactic companions in the Creature Stall. Get lost along the winding pathways and find what calls to you!
3. Take a Swig of Blue Milk
This is probably one of the most highly anticipated Star Wars fan moments of all time. Guests, for the first time in the galaxy, will get a chance to taste the sweet and smooth signature beverage, Blue Milk! No longer with Luke Skywalker be the only one in the galaxy to know what it's like, as The Milk Stand in the Black Spire Outpost Marketplace will feature both Blue and Green Milk varieties. These delicious frozen blends, which feature a subtle fruity accent, are sure to be your destiny!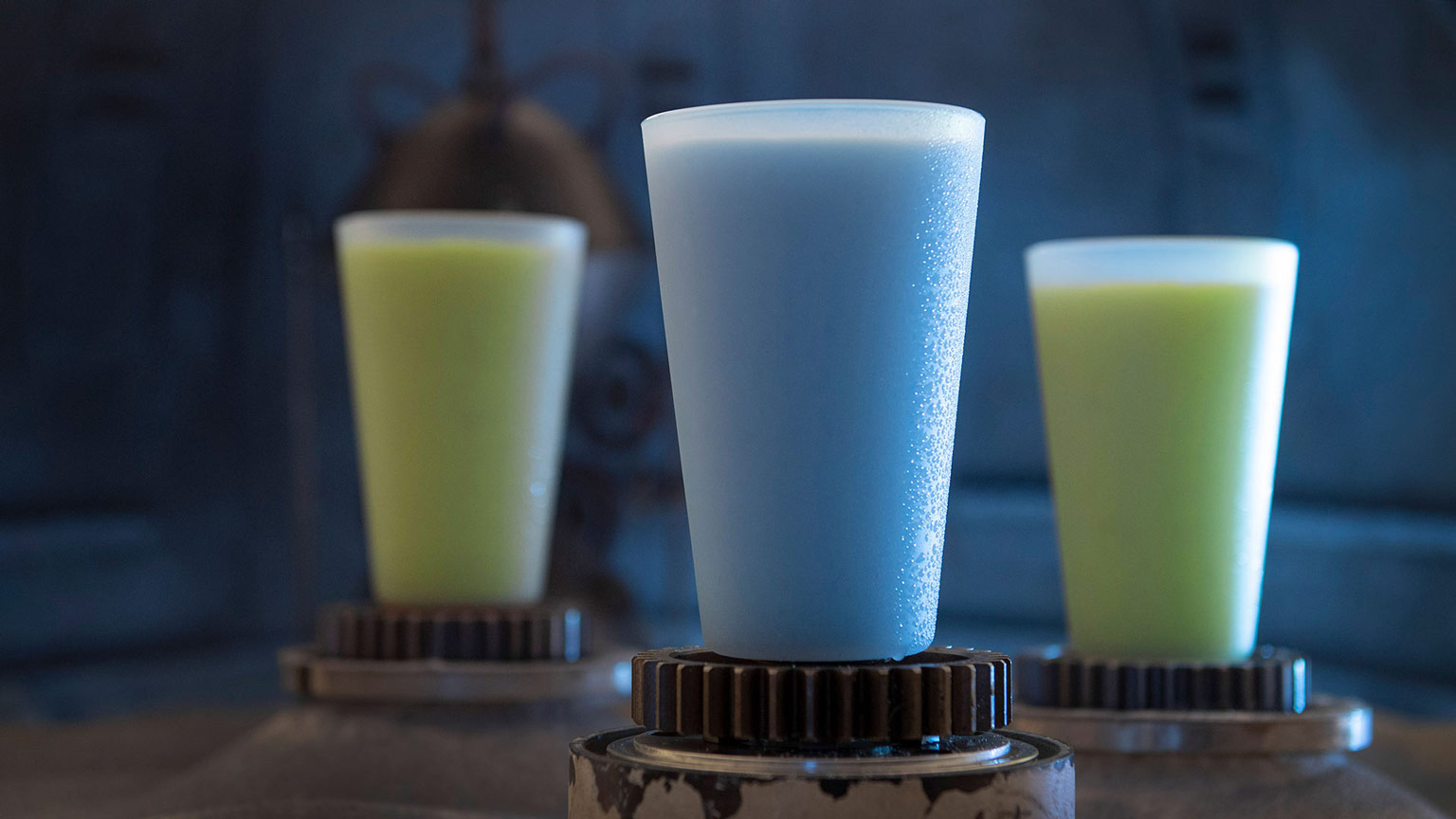 4. Grab a Bite to Go at Ronto Roasters
Now this is pod racing at its best, as this quick stop features a large pod racing engine overhead, a former smelter droid turning a spit of delicious meats, and plenty of other savory smells that come along for the ride. The marketplace stall will be home to mouth watering Ronto Wraps, sweet or spicy Nuna, Turkey Jerky, as well as a wide selection of specialty beverages.
5. Craft A Custom Lightsaber at Savi's Workshop
The Force will be your guide in this one-of-a-kind experience that will put the power of the legendary Kyber crystals in the palm of your hand. Choose from countless possibilities and craft your very own lightsaber, following the path to the Light or the Dark as you see fit. This experience is subject to availability, so make sure to plan accordingly!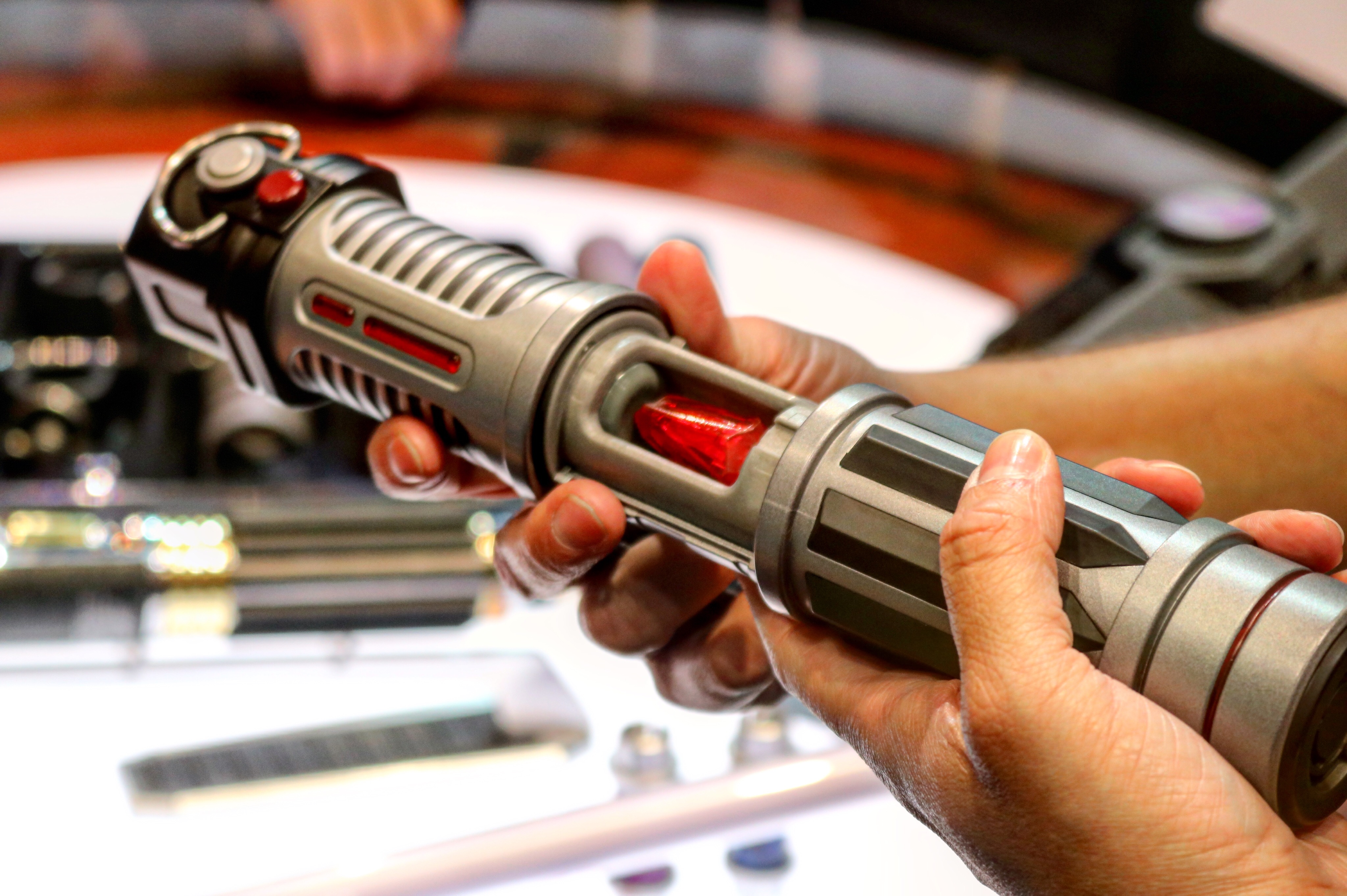 6. Build Your Own Droid Inside The Droid Depot!
Nothing compares to the loyal companionship that comes from having your own droid.  Take part in this land exclusive experience that allows you to build your own custom astromech. Pick pieces and parts off a conveyor belt to create one of two core models (R or BB series). Each droid can also interact with elements throughout Galaxy's Edge! Similar to Savi's Workshop, this experience is subject to availability, so give yourself plenty of time!
7. Grab a Drink at Oga's Cantina
The center of activity for Black Spire Outpost has to be Oga's Cantina, filled with countless stories, out of this world drinks, and a familiar face that every true Star Wars fan will recognize.  Enjoy exotic beverages while DJ R-3X, your old friend from Star Tours, spins some intergalactic tunes. This hot spot is sure to be on everyone's list. Make sure to catch up on the latest gossip, whispers of the latest Resistance activity, and any signs of the First Order during your stay.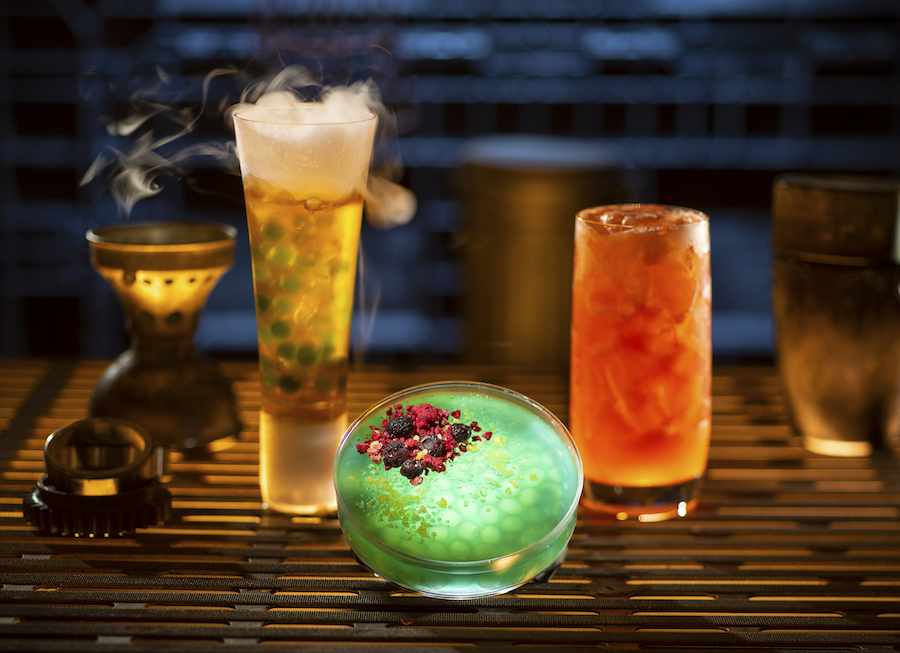 8. Take Control of Star Wars: Galaxy's Edge with the Play Disney Parks App
The Disney Play App will immerse guests in a whole new realm of storytelling, as you get the chance to turn your mobile device into your very own Star Wars: Datapad. Scan for hidden contents inside cargo containers, translate languages, and listen in on secret communications happening throughout the land. Guests can also use the app to hack into droids and door panels ("Slicing" to the local crowds), unlocking additional stories that bring you right into the action.
9. Support The First Order or the Resistance to Gain Outpost Control
Using the Play Disney Parks app, guests can come together and seize control of Galaxy's Edge through a game called "Outpost Control". Support the heroes of the Resistance or the dark foes of the First Order by slicing into the blinking light panels next to doorways throughout Black Spire Outpost. The faction that ends up with control over the most panels wins the game. The conflict plays out multiple times throughout the day, giving every single guest a chance to join in the fight.
10. Meet and Interact with Legendary Star Wars Heroes and Villains
Be on the lookout, as newly appointed Supreme Leader, Kylo Ren, hunts for Rey and the Resistance with the help of his loyal First Order Stormtroopers. Guests will also get he chance to encounter the mighty Chewbacca and the Resistance Spy Vi Moradi.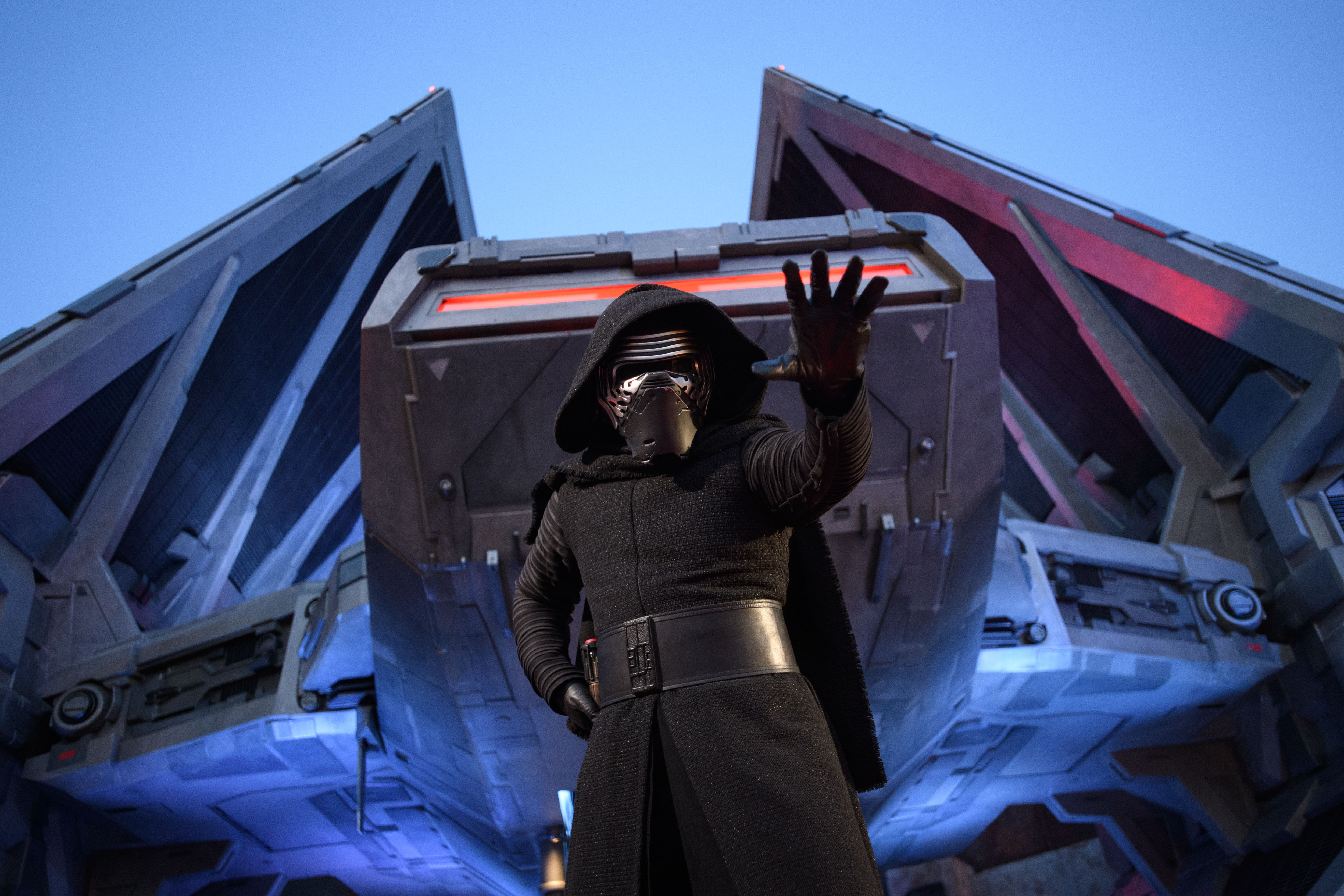 There are so many exciting things coming to Star Wars: Galaxy's Edge. Don't forget to check out our full coverage and check out the experience for yourself once the new land opens to the general public in late June!