This post contains affiliate links and our team will be compensated if you make a purchase after clicking on the links.

This week, Marvel is celebrating the release of Black Panther on Blu-Ray/4K with an inspirational talk with costume designer Ruth E. Carter, going in depth about her journey at creating the iconic outfits for the film.
Going into detail, Carter spoke about her research and concepts for T'Challa's iconic hero suit. It had to reflect the power of vibranium as well as a mix of African patterns and textures to get the right feel for the Black Panther.
"Nowadays, every superhero suit seems to have a small pattern that creates a texture on their suit, so I was excited that there was an opportunity for me to include a surface treatment to Black Panther's suit. Within the design, you can see some veining of a Wakandan language that circles around the suit – but I put a small triangle in between the line-work. I call it the Okavango pattern. The Okavango print, in combination with the veining, helps the piece feel like the roller prints you see in so many African patterns and printed fabric. Now, he's not only a superhero, but he's also an African king."
For T'Challa's sister, Shuri, Carter and her team took a different approach. One that was more modern and less tied to tradition. "She is bored with tradition. She designs the new Black Panther suit and she's the head of the Wakandan Design Group, so I knew it was important that we really try and think outside the box for the character." Carter was able to reflect on the script and character, coming out with the right look needed to fit the progressive head of Wakandan's technological infrastructure.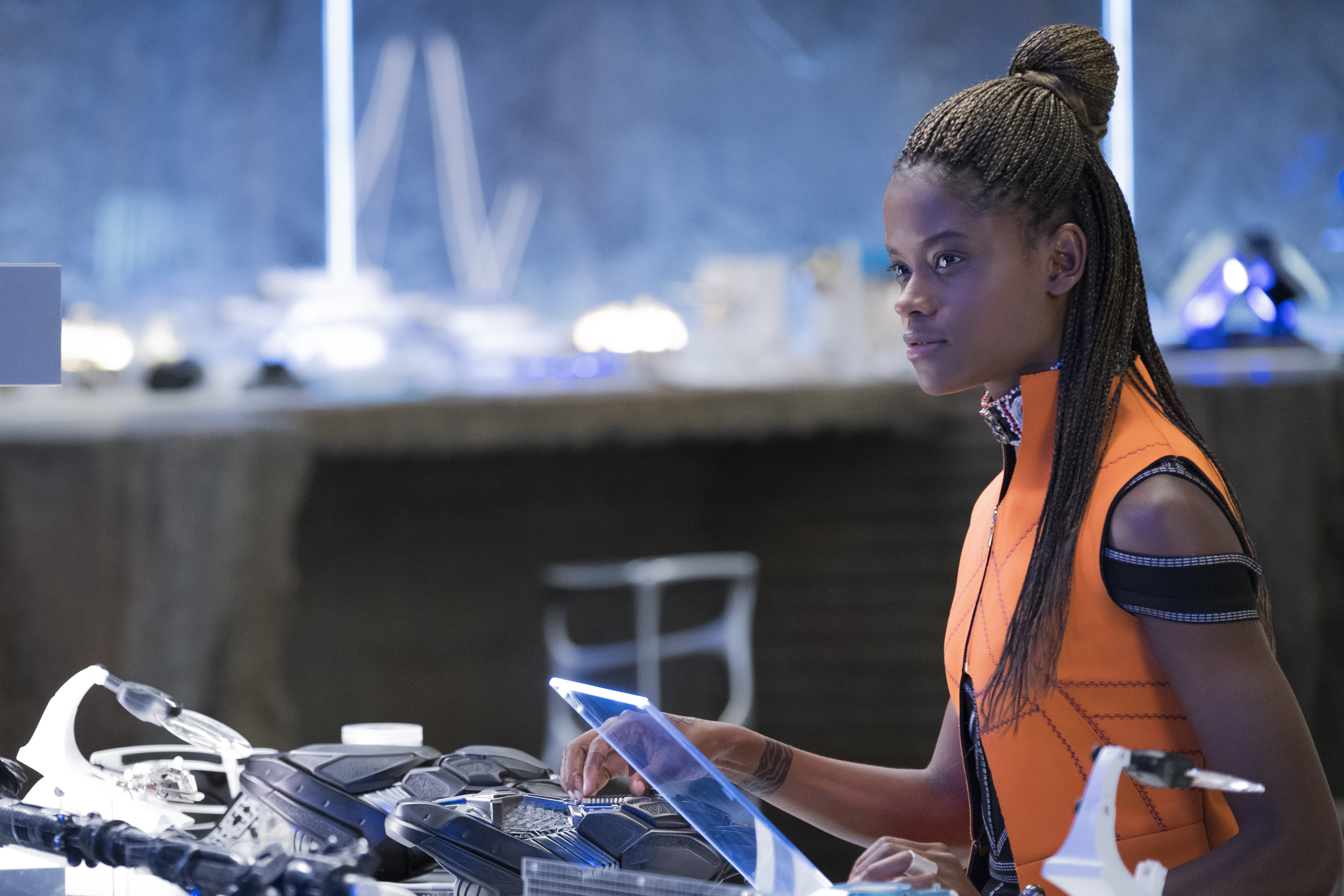 "When we see Shuri at the airstrip, she talks to her brother and he teases her about having to wear a traditional costume at Warrior Falls. Then, when we see her at Warrior Falls, she says, "Can you hurry up, people? This is very uncomfortable." I feel like that [dialogue] allows audiences to understand the character. She's saying, 'I know I am a princess and I know there's a place for tradition, but I'm moving on from that.'
A lot of thought and effort went into the characterization and personality each piece needed to bring out the best in performance for the actors and story. That definitely comes to light when Carter discusses the work done for the strong and powerful warriors of the Dora Milaje. "I made the reds and the oranges really vibrant because we only have a few members of the Dora Milaje in the film. In total, I think there were only eight – but I wanted the eight Dora Milaje to feel like 10 or 20 women."
With the mixture of prominent color and bead work, the finished product created the level of ferocity Carter was looking for. Still, that layer of culture and honorable tradition was kept in mind. "Overall, I wanted the costume to look like something that would be passed on or handed down. I wanted there to be this feeling that it would be given to you with such pride and such ornate handiwork of Africa that it was a privilege and an honor to receive the uniform."
There were a lot of great elements put into the costume work for the film, and other concepts can be seen below. Every piece of fabric, dye, bead work, and stitch was put in with intricate detail and meaning.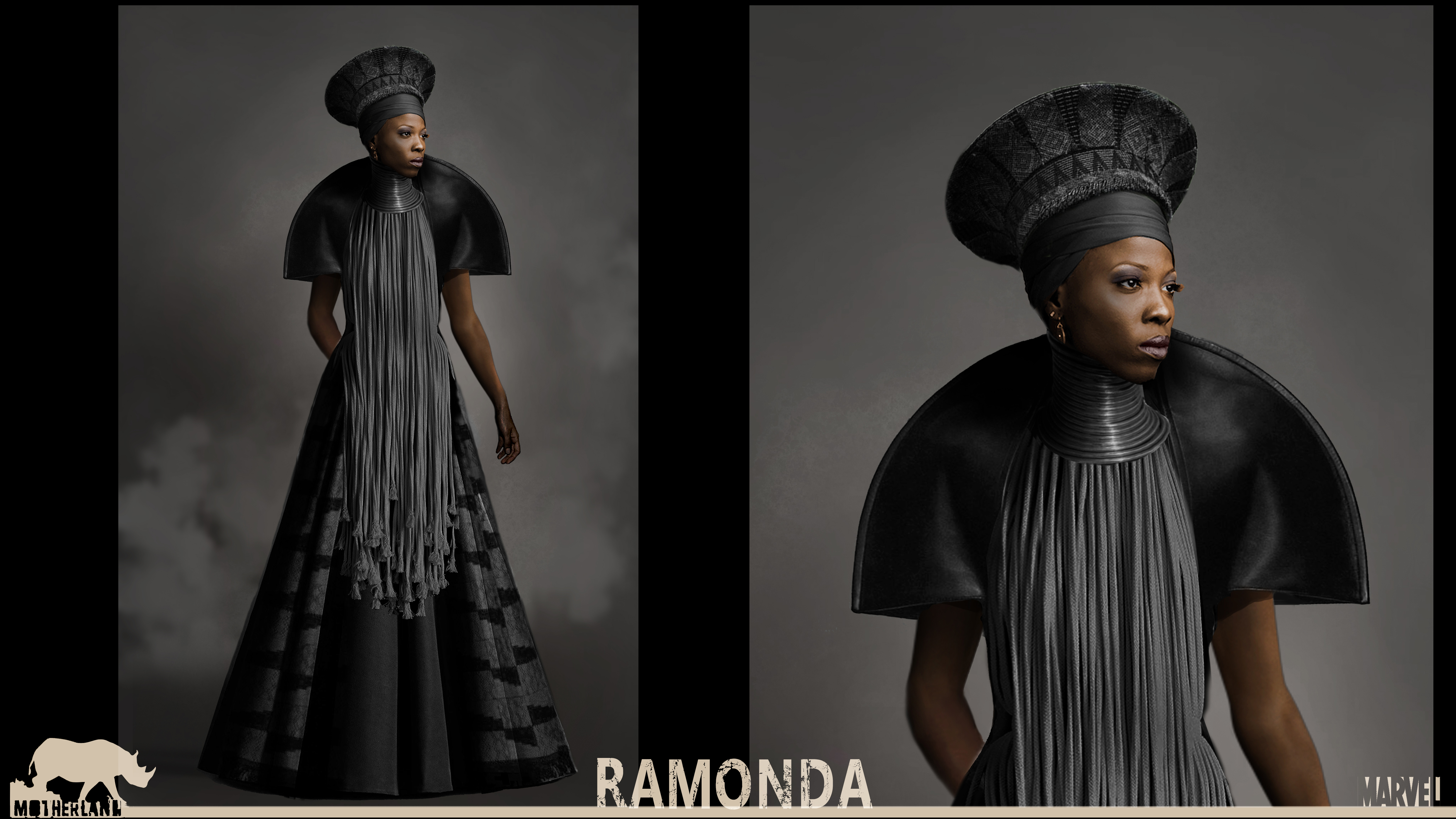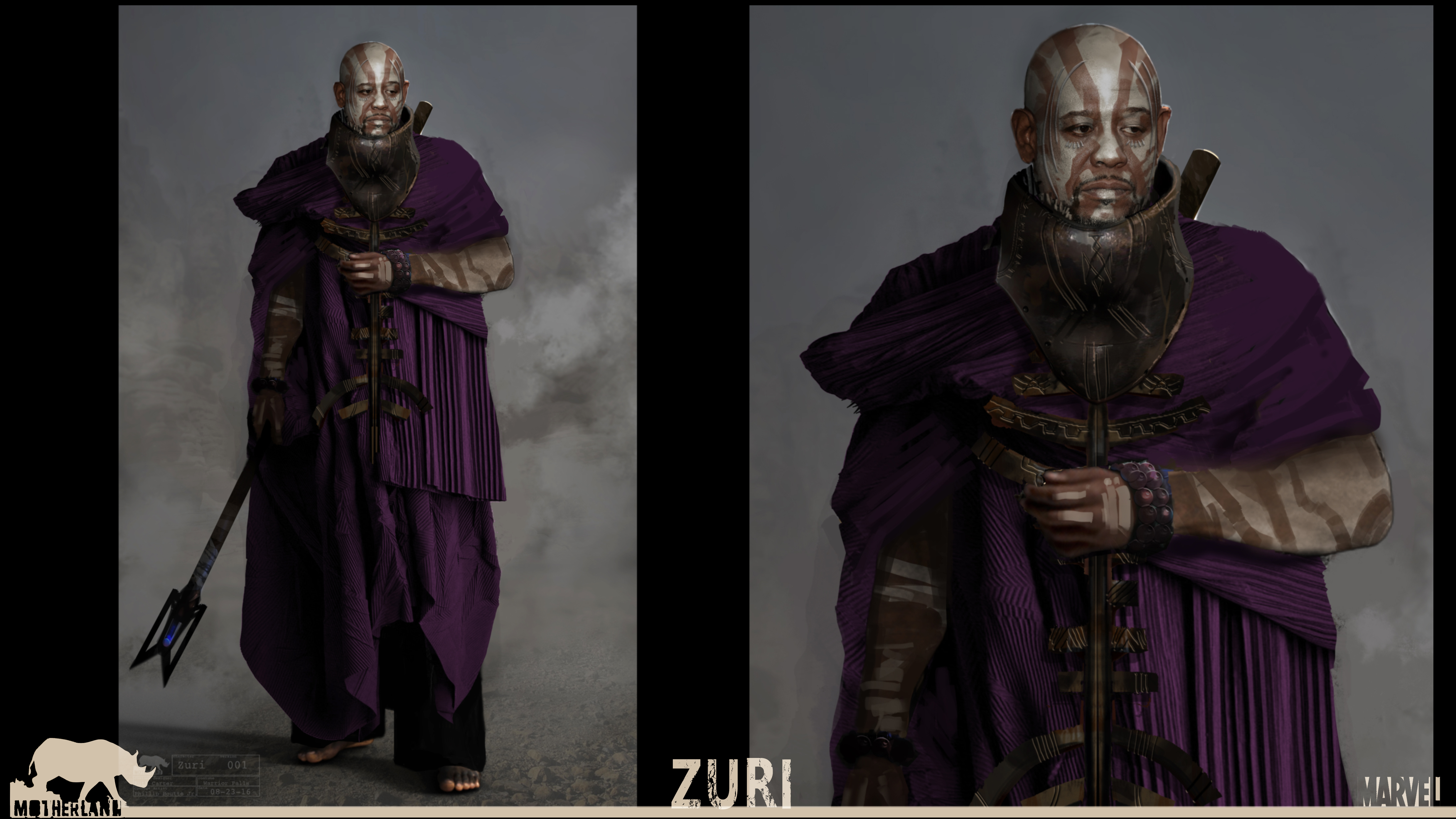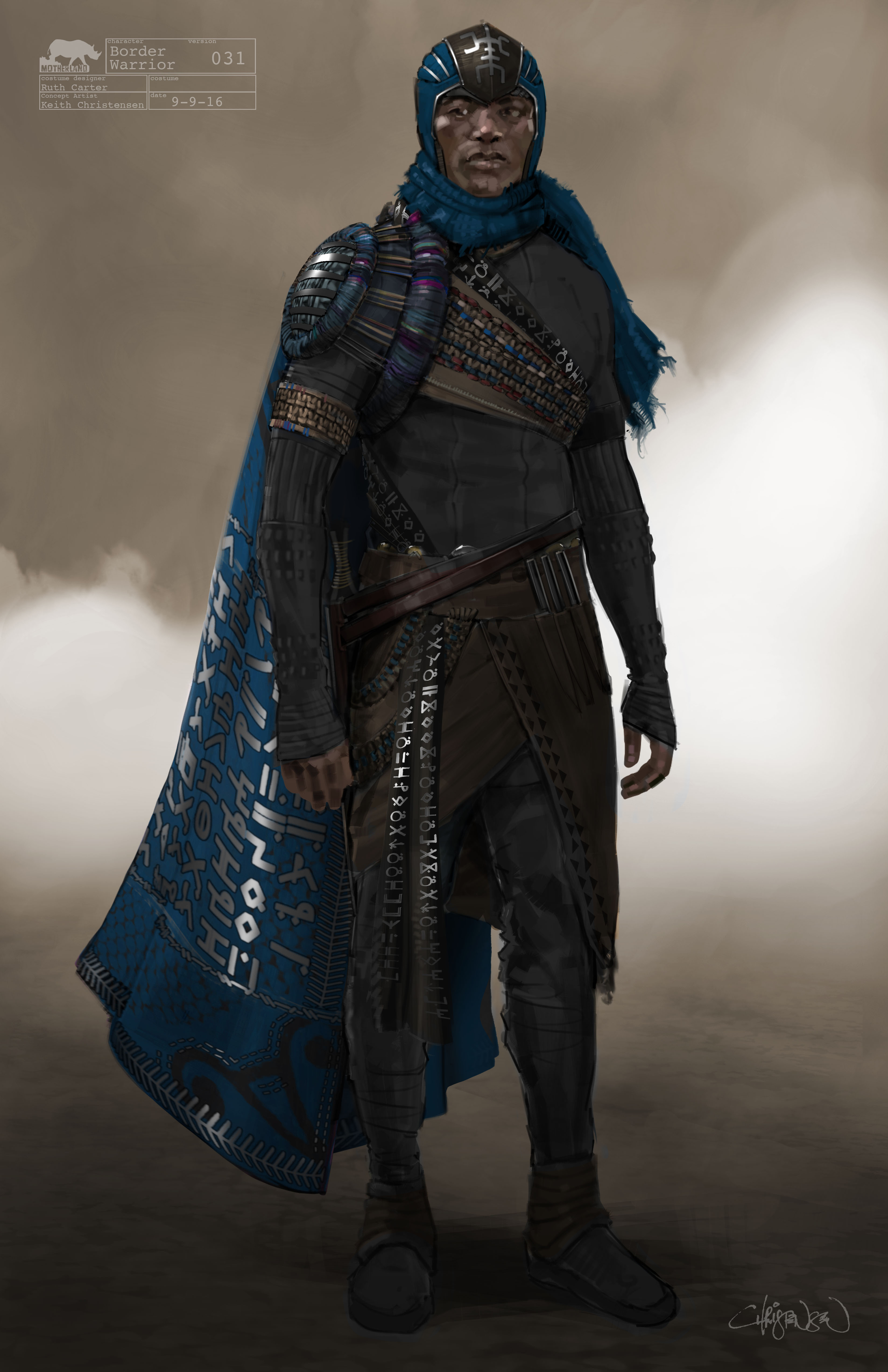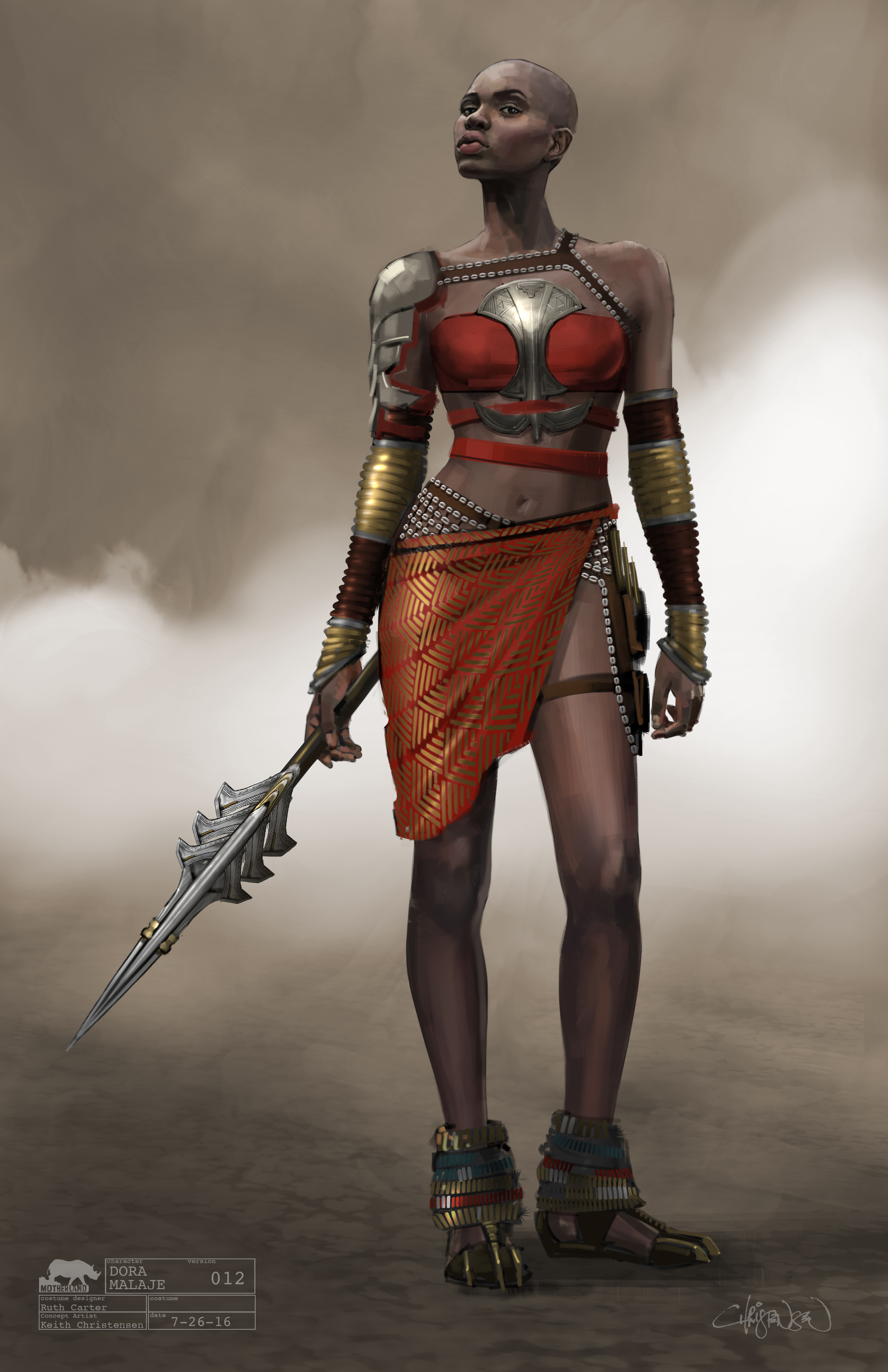 Make sure to grab your copy of Black Panther once the film hits shelves this week! Check out our review of the Blu-Ray Multiscreen edition by clicking here.