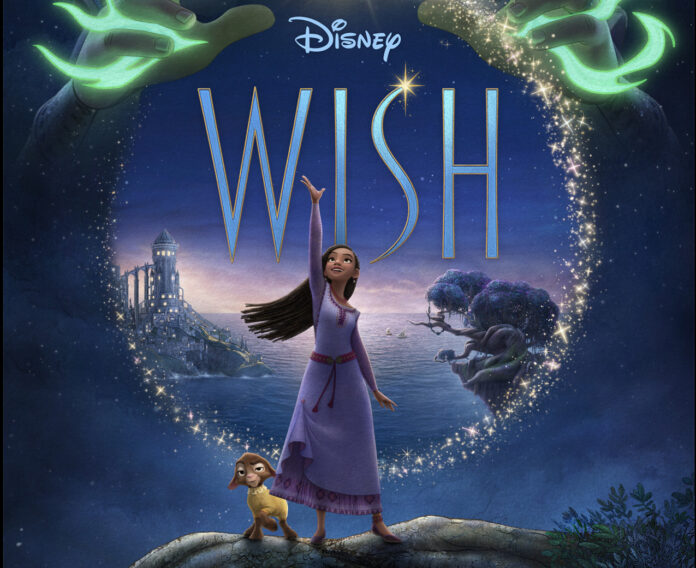 This post contains affiliate links and our team will be compensated if you make a purchase after clicking on the links.

Walt Disney Animation Studios' all-new musical comedy "Wish" invites audiences to the magical kingdom of Rosas, where Asha, a sharp-witted idealist, makes a wish so powerful that it is answered by a cosmic force—a little ball of boundless energy called Star. Together, Asha and Star confront a most formidable foe—the ruler of Rosas, King Magnifico—to save her community and prove that when the will of one courageous human connects with the magic of the stars, wondrous things can happen.
Check out the behind-the-scenes look at Wish at a recent press conference we attended.
Featuring the voices of Academy Award-winning actress Ariana DeBose as Asha, Chris Pine as King Magnifico, and Alan Tudyk as Asha's pet goat Valentino, the epic animated musical "Wish" hits the big screen this Thanksgiving as the storied studio marks 100 years of moviemaking. Inspired by Walt Disney's magical, musical legacy, the movie features an original story and characters, with seven all-new songs penned by Grammy-nominated singer/songwriter Julia Michaels and Grammy-winning producer/songwriter/musician Benjamin Rice. But perhaps this film's biggest nod to the Disney legacy is in the title itself: "Wish."
Whether it's Geppetto looking up at the stars, wishing for his wooden Pinocchio to become a real boy; Tiana looking to the stars as she dreams of owning her own business; or Moana turning to the stars in her quest to save her island—so many of Disney's most beloved characters are defined by their dreams. "Wish" celebrates that kind of passion. "At the heart of our film is this: 'There is no greater power in the universe than someone with a true wish in their heart,'" says the film's writer/executive producer Jennifer Lee ("Frozen," "Frozen 2"), who also serves as the studio's chief creative officer. "It really is a film about understanding that with great wishes often comes greater struggle. Hopefully, it's aspirational on how to persevere."
While the film pays homage to Disney's legacy, it is also a reflection of the present and future of the celebrated studio with its innovative visuals, the breadth of cultural inspirations, and its contemporary, engaging music. "Wish" is helmed by Chris Buck (director, "Frozen," "Frozen 2") and Fawn Veerasunthorn (head of story, "Raya and the Last Dragon")—a directing duo that reflects one of the cornerstones of Walt Disney Animation Studios: one generation collaborating with the next.
Click here to download the "Wish" Family Activity Pack. The pack includes activities for all ages and includes, coloring pages, Maze, Spot the Differences, Make Your Own Star Craft, Valentino Outfit Coloring Page, Make Your Own Wish Journal Craft, and Connect the Dots.
Check out the sample pages below.