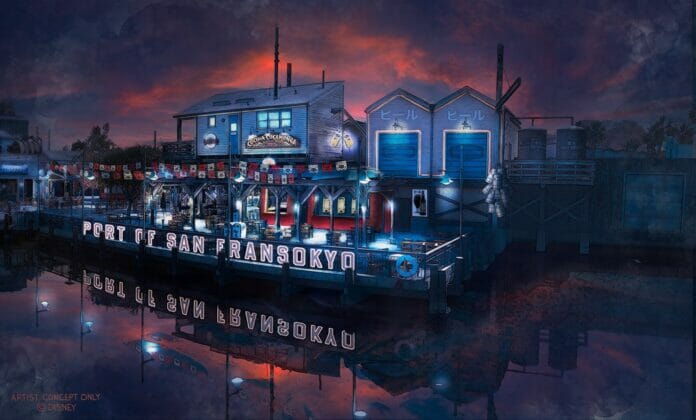 This post contains affiliate links and our team will be compensated if you make a purchase after clicking on the links.

Big Hero 6 fans rejoice as The Disney Parks Blog has finally given it's first look at the upcoming expansion and retheme to Disney California Adventure Park, San Fransokyo Square. Inspired by the amazing visuals and cultural fusion of the hit film, Big Hero 6, San Fransokyo Square is set to transform the current Pacific Wharf location in Disney California Adventure Park.
According to the Parks Blog, San Fransokyo will be here faster than we could imagine, with an anticipated summer debut, just in time for the Disney100 Celebration, which is currently underway at the resort. Here's our first description of the new area:
San Fransokyo Square will transport you to the not-too-distant future, in a fictional mash-up of two iconic cities – San Francisco and Tokyo. As the tech industry began to emerge and the local fishing trade fell on hard times, entrepreneurs came together to reinvent the seaside canneries into a vibrant, multicultural district of neighborhood restaurants and small businesses where you'll be able to eat and shop.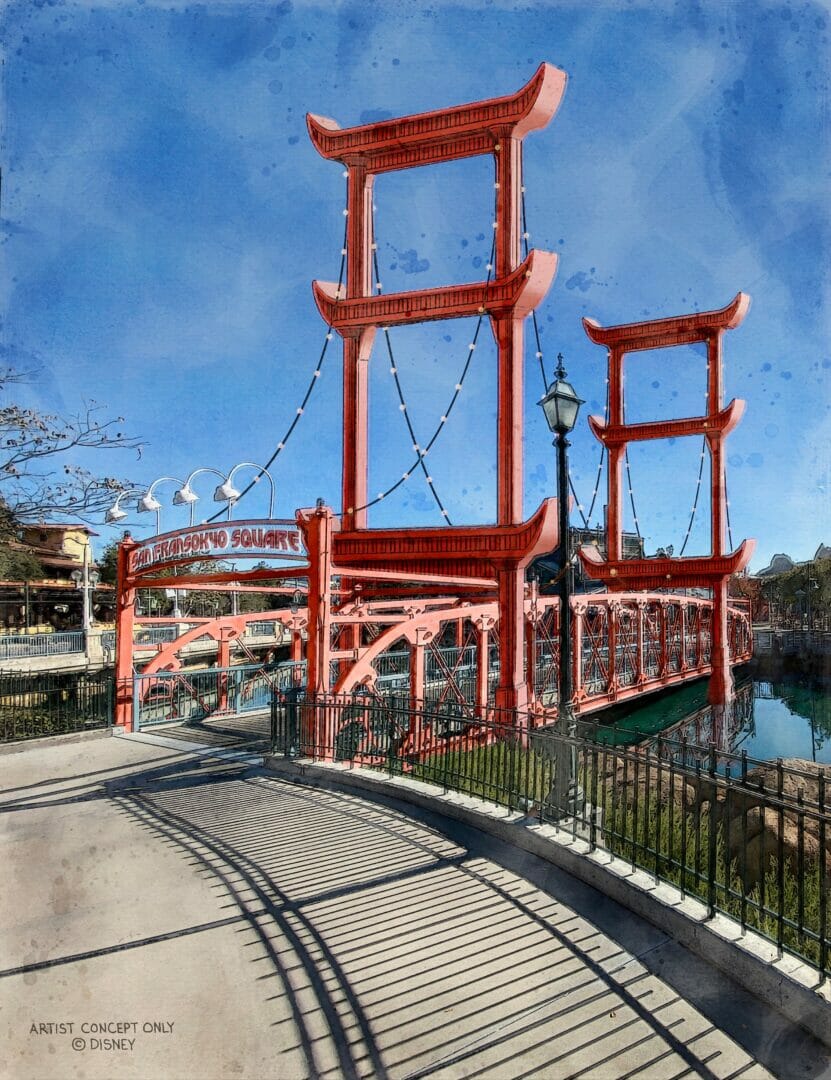 An iconic landmark of the area will be the San Fransokyo Gate Bridge, which will span the tide pools linking San Fransokyo Square to the Paradise Gardens Park obelisk. Once you cross the bridge, you'll catch a view of the floating wind turbine atop an old fishing net tannery, powering the district from high in the sky. Clues to the area's storied and charming past can be found in the details throughout San Fransokyo Square. 
Baymax will also be receiving a permanent meet and greet location, which is great news considering his Disney Parks debut was short lived. Now heroes, heroines, and healthcare advocates of all ages will have their opportunity to fist bump, hug, and feel satisfied with their care with Baymax! The space is designed as a converted warehouse, which will be at the south end of San Fransokyo.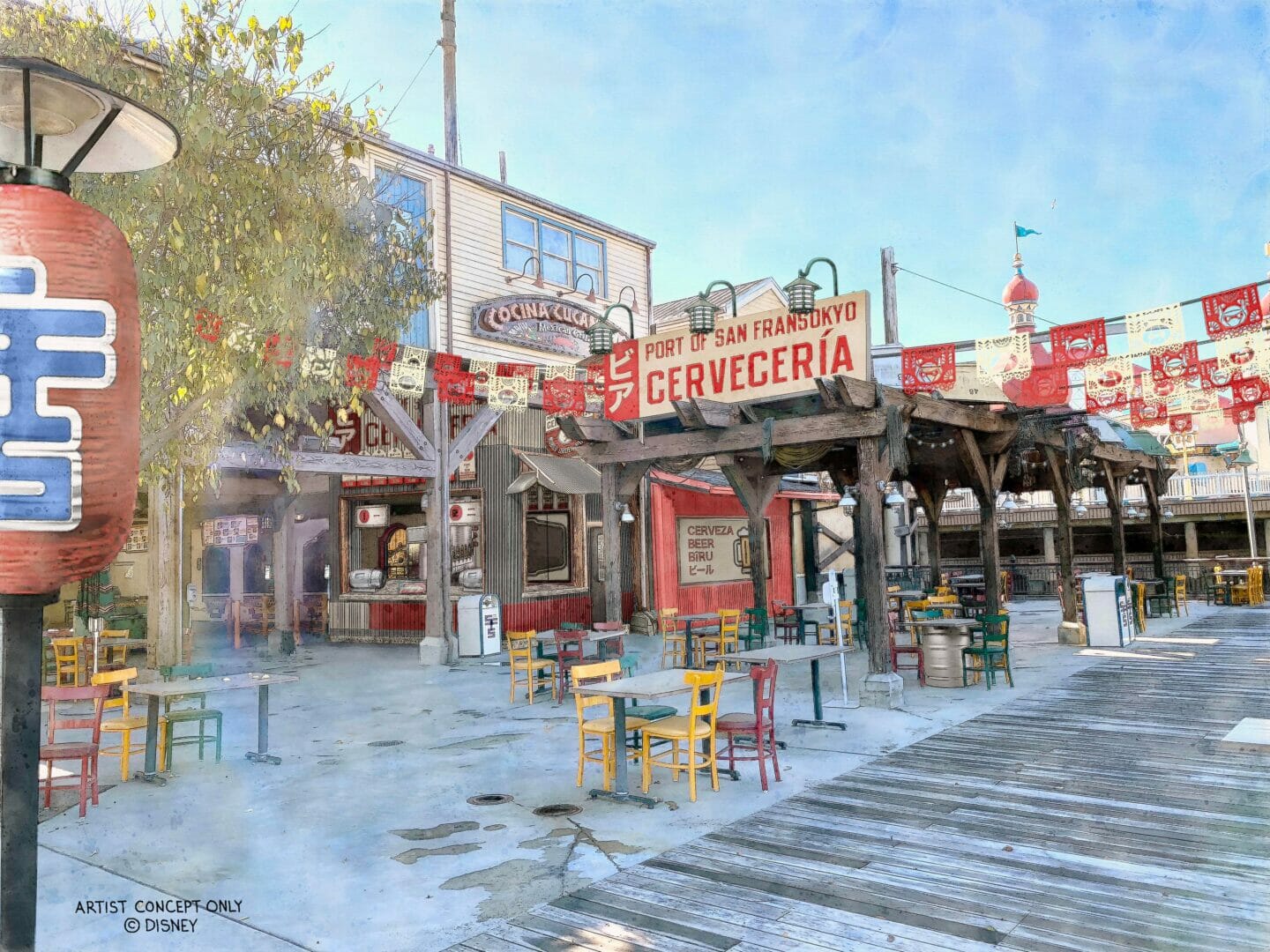 The Parks Blog has also revealed that all the current food offerings within Pacific Wharf will still be available throughout the transformation. So, for anyone worried about their delicious bread tour, you can breathe a sign of relief.
In addition to fan favorites, San Fransokyo Square will also be home to an assortment of new Asian-inspired offerings. The new Port of San Fransokyo Cervecería will be home to a variety of cultural influences, perfectly fit for the culturally diverse world of San Fransokyo. Signage will represent three languages, including English, Japanese, and Spanish. Outside, visitors will also be invited to a beautiful beer garden, decorated with festoon lights and paper picado.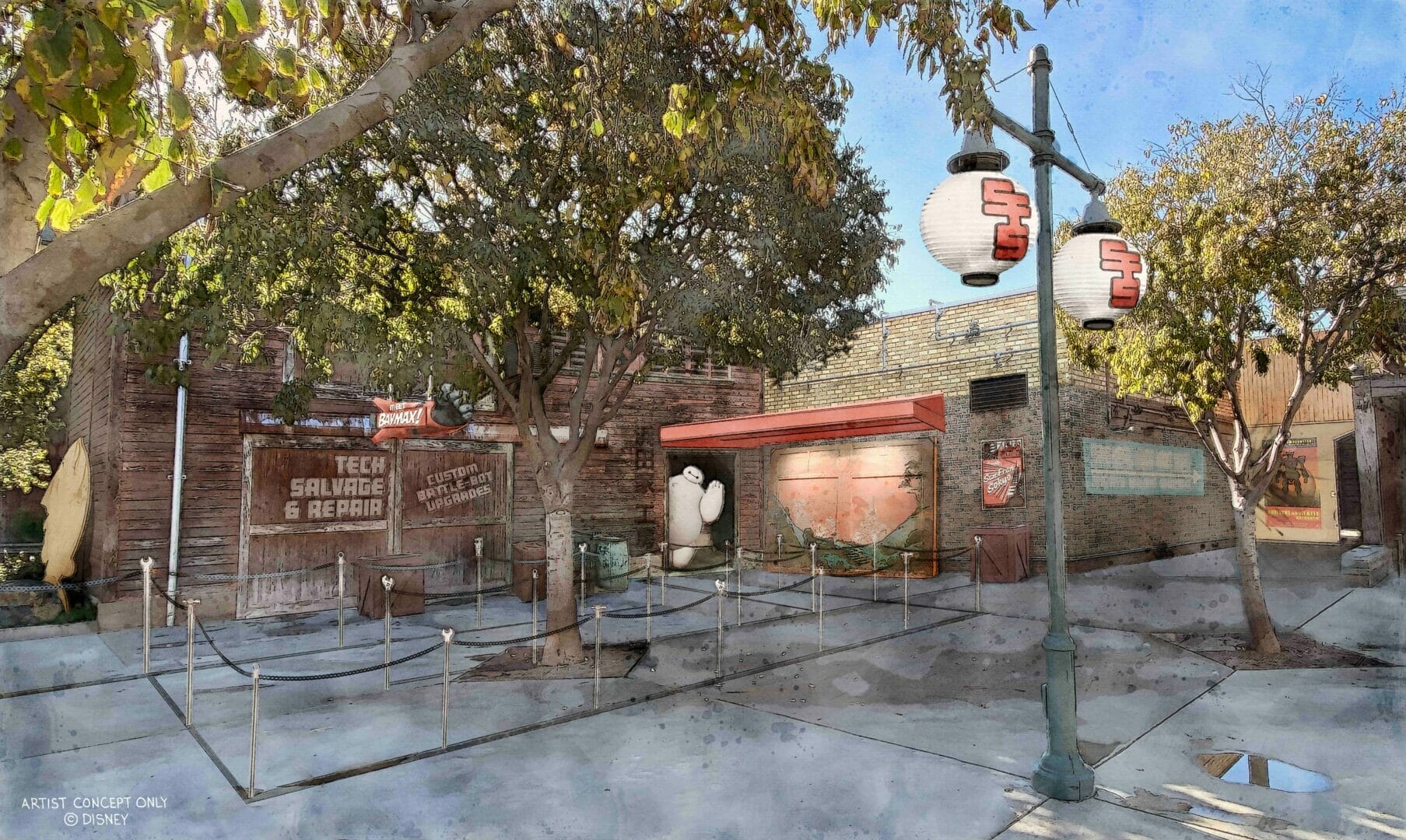 Are you excited for Baymax to make his California Adventure debut in San Fransokyo Square? What are your thoughts on this latest transformation?