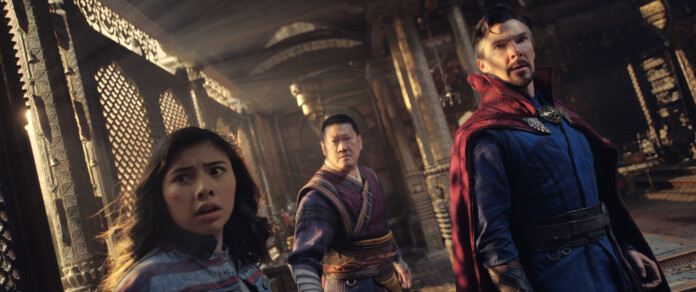 This post contains affiliate links and our team will be compensated if you make a purchase after clicking on the links.

Now out in theaters is Marvel Studios' next step into Phase Four, the blockbuster Doctor Strange in the Multiverse of Madness.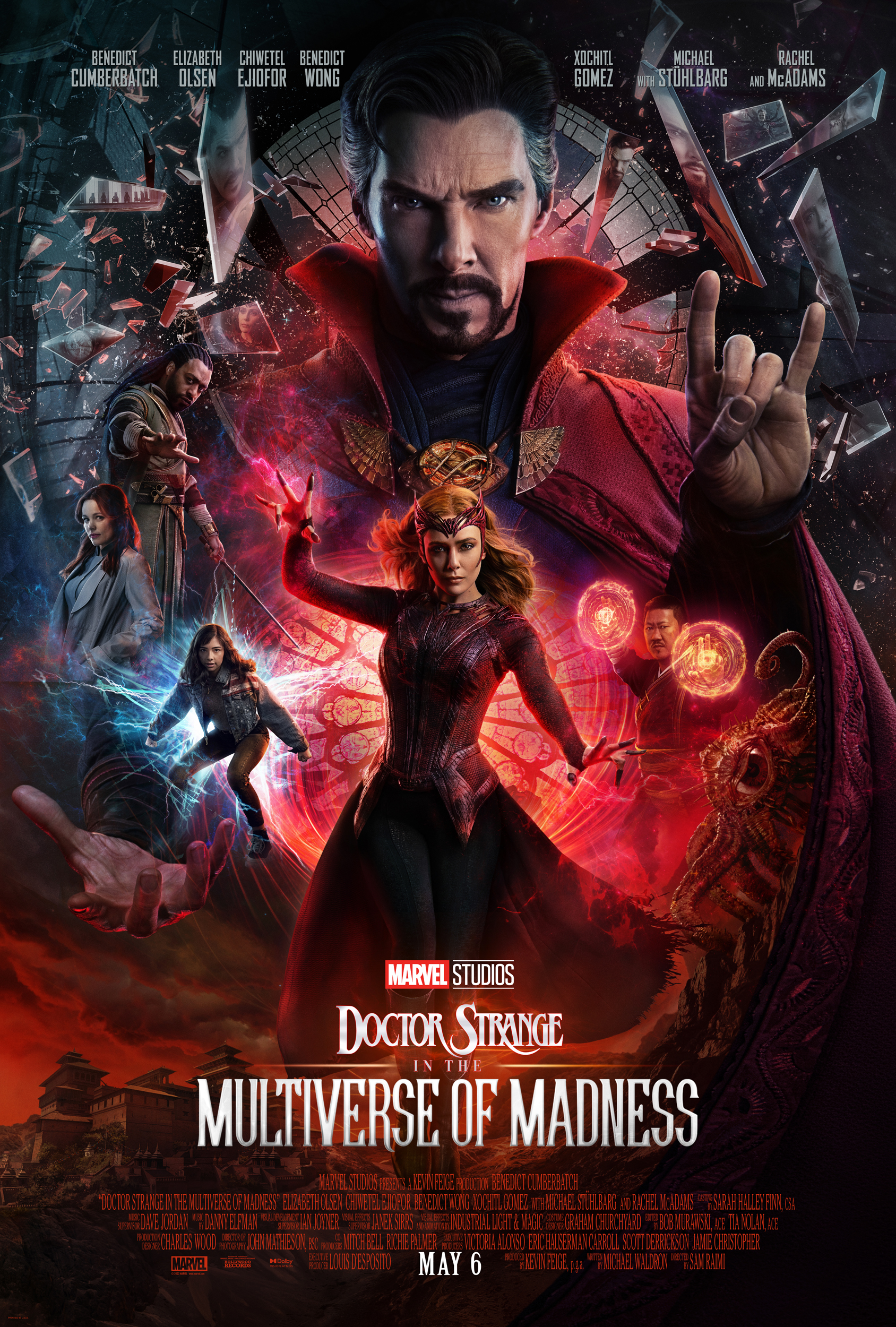 In this continuation of the events following WandaVision and Spider-Man: No Way Home, we find Stephen Strange wistfully confronting some of the various changes and sacrifices his life has absorbed from being snapped away for five years by Thanos in Avengers: Endgame. In the middle of these musings comes barrelling in America Chavez–a young girl pursued by unknown forces for her power to travel all the myriad different parallel realities that make up the Multiverse. Who is pursuing her? For what purpose? Strange must discover these answers while protecting Chavez and doing battle with and against alternate versions of everyone he knows…including himself.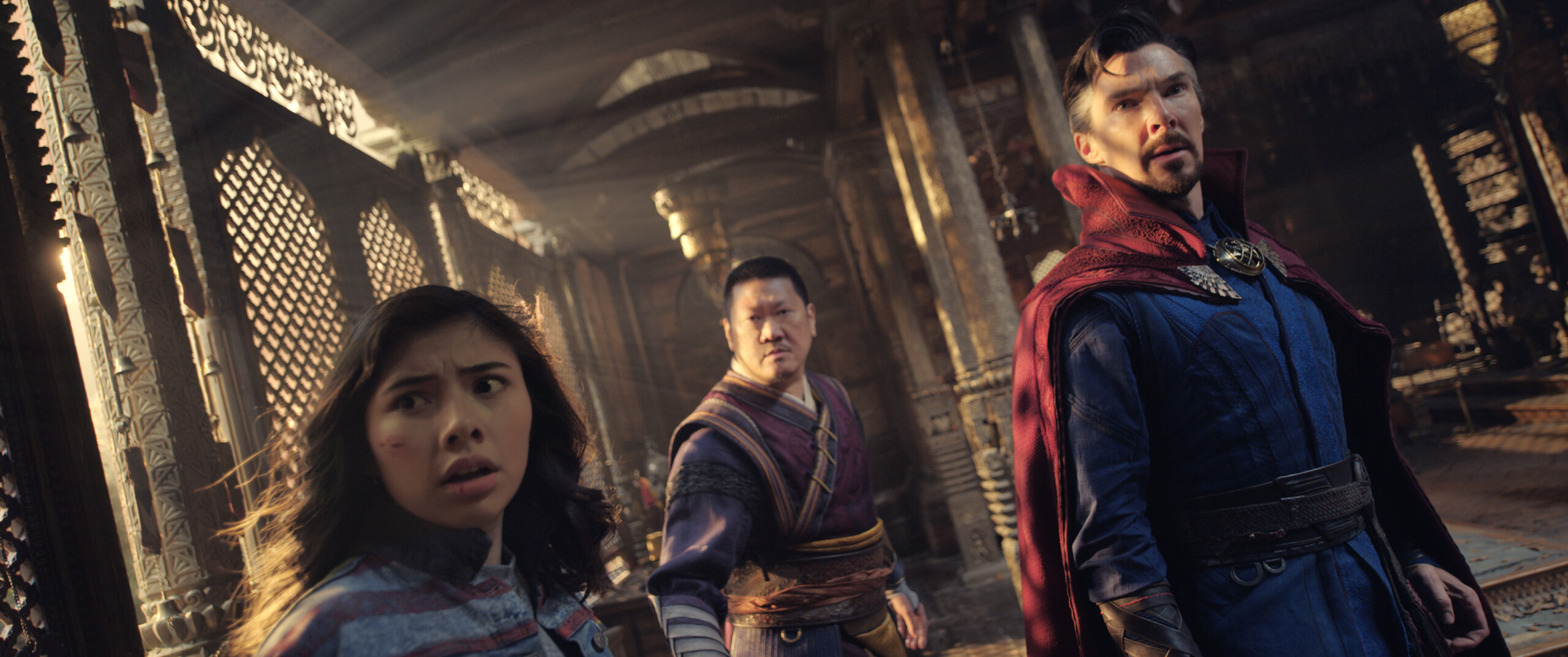 To talk about the new hit film (while cagily avoiding spoilers,) cast and creatives from Doctor Strange in the Multiverse of Madness met to field questions on evolving their old characters and introducing some new ones. Those present included Benedict Cumberbatch ("Stephen Strange,") Elizabeth Olsen ("Wanda Maximoff,") Benedict Wong ("Wong,") Xochitl Gomez ("America Chavez,") Sam Raimi (Director,) Michael Waldron (Screenwriter,) and of course Kevin Feige (Executive Producer.)
Doctor Strange in the Multiverse of Madness Press Conference highlights:
Raimi on creating the Multiverse: "The most important thing is having great actors, like these two. Like this gentleman (Cumberbatch). Like this young lady (Olsen.) And them knowing that the most important thing they can do is within themselves. That's how people connect to our superheroes…these are great actors and they know what it's like to be a human being. They've got a vast set of experiences that they're not afraid to pull into their performances and they also know their characters very well.
"These three at least have played their characters for so many years now in so many important Marvel movies–it's great to see that knowledge of their characters that they had in this film. Because what they meet is the Multiverse. In the Multiverse, it's basically a mirror and they meet altered versions of themselves. These actors are so good, they know they just have to change the slightest aspect of their character's personality to make an interesting conflict with the alter-self."
Cumberbatch on developing Stephen Strange: "I think we see in the film an iteration of somebody who we've seen very omnipotent…and yet, we haven't really understood what the cost of that is–what it is that's fueling that, both him as a person, but also within this mysterious realm of sorcery and magic. So, this one is about examining that and finding his flaws, his faults, his humanity, as well as his strengths and renewing our understanding of him and deepening our understanding of him.
"But, I will say this: He's far better at being a collaborator, at working with others, at realizing he can't always be the one to hold the knife and control all himself…he's evolving. There's that."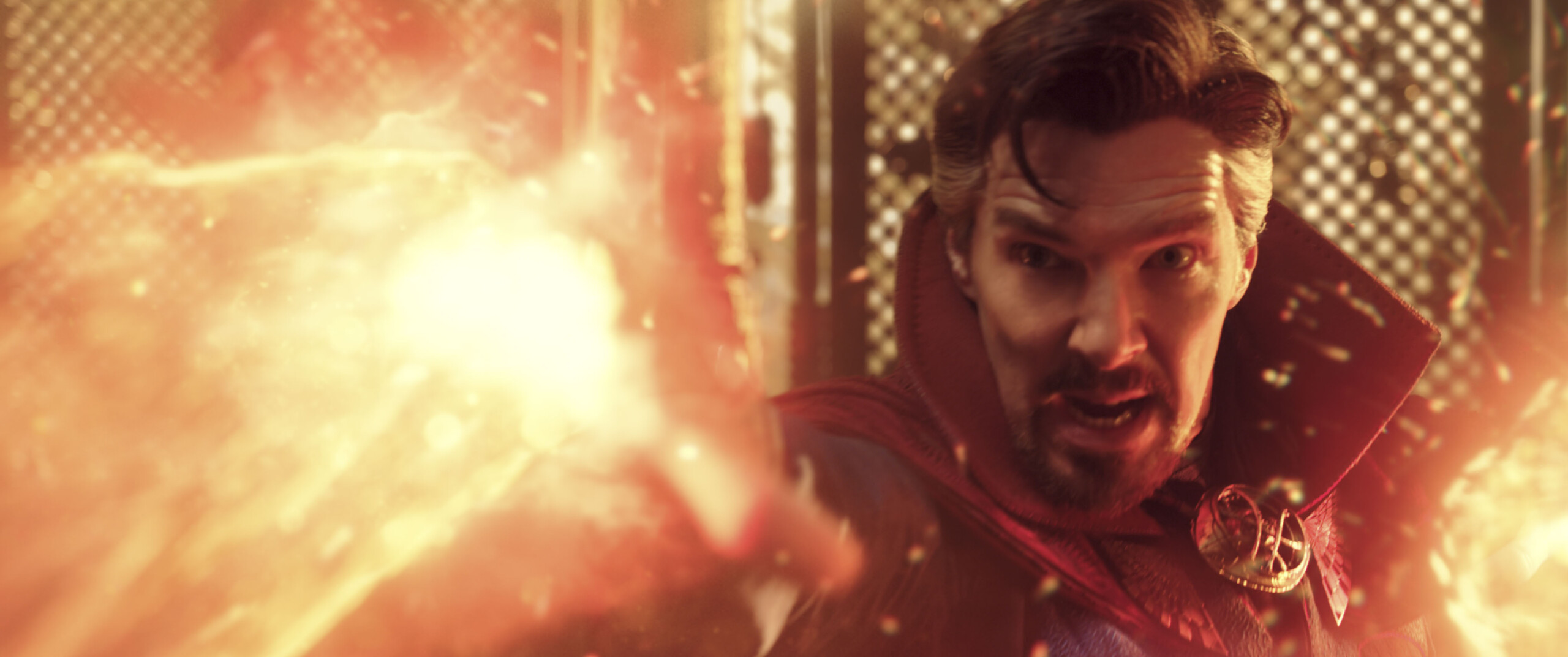 Cumberbatch on Strange in No Way Home: "That was him trying to be an adult. Trying to be a sort of guardian, I guess and getting it very wrong, to be honest. You know, there was some poor parenting in that film. I mean, he got angry with the kid. He tried to take the toy back. It all went a bit wrong but he's not rigid. He's a very flexible character who is malleable to his experience. He's a very quick learner as we know. Not just intellectually, but I think emotionally now as well. He's deepening his emotional language."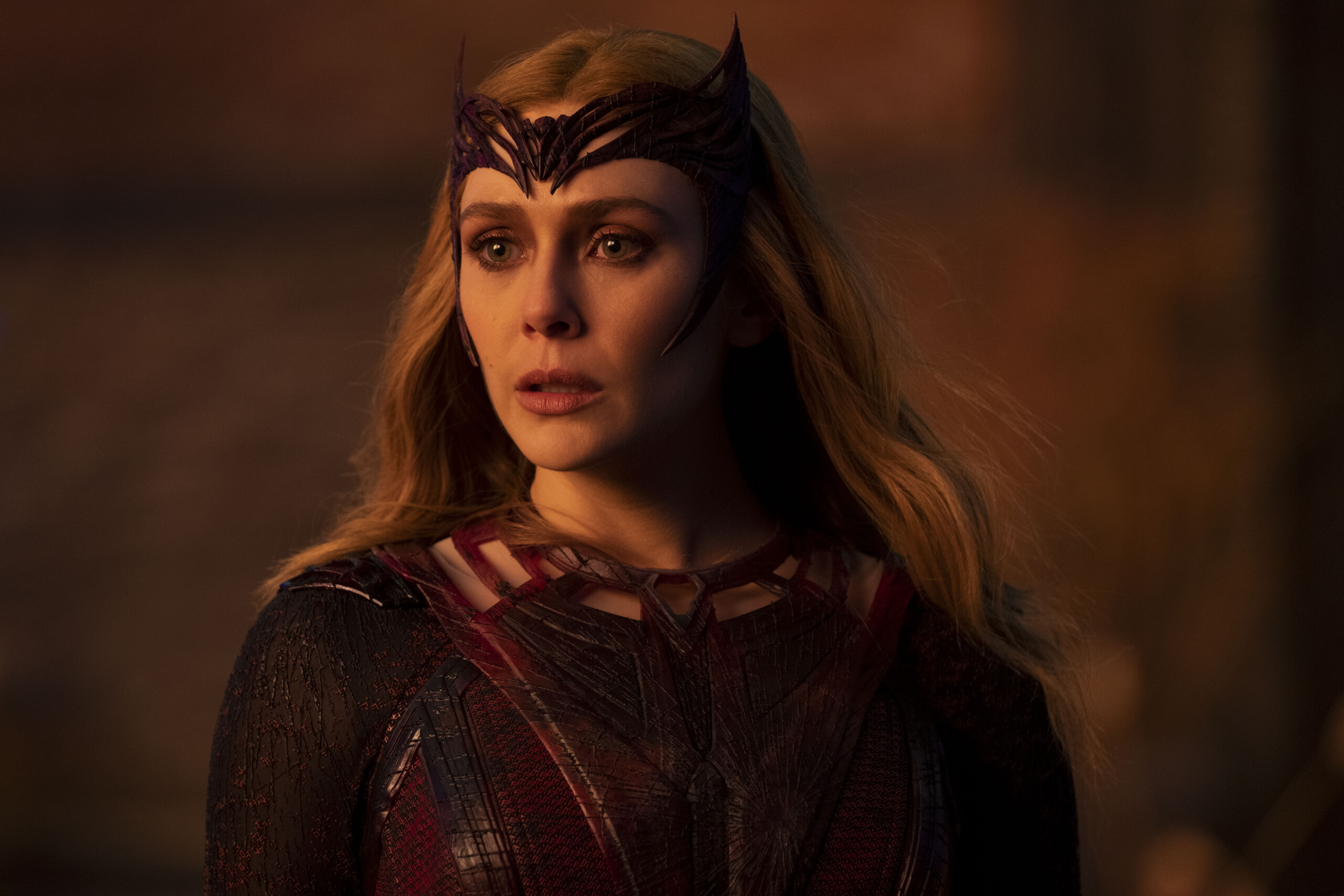 Olsen on Wanda after WandaVision: "I feel like in the previous films before WandaVision, I took up a lane for storytelling that was more grounded in sincerity, love, loss, grief…and with WandaVision, I got to become anything and everything and really, really grow her into a woman, leading her to accept that she is this mythic woman and that that is her destiny. I hope that in this film people see that continuation of her acceptance of who she is and the journey that she has taken to get to this moment. I feel like she has way more clarity now than ever in this film.
"I just think that my biggest goal for everything is to play the lawyer to my character. And to defend, defend, defend. So whether or not their greatest strength is their greatest weakness, wherever they're coming from, or whatever they're processing, my goal is to just defend their perspective.
"But I do think she's constantly processing, and I enjoy that even in WandaVision, and all of the films I've gotten to do, she's constantly straddling this line. And usually in her biggest emotive losses or griefs is when something's born."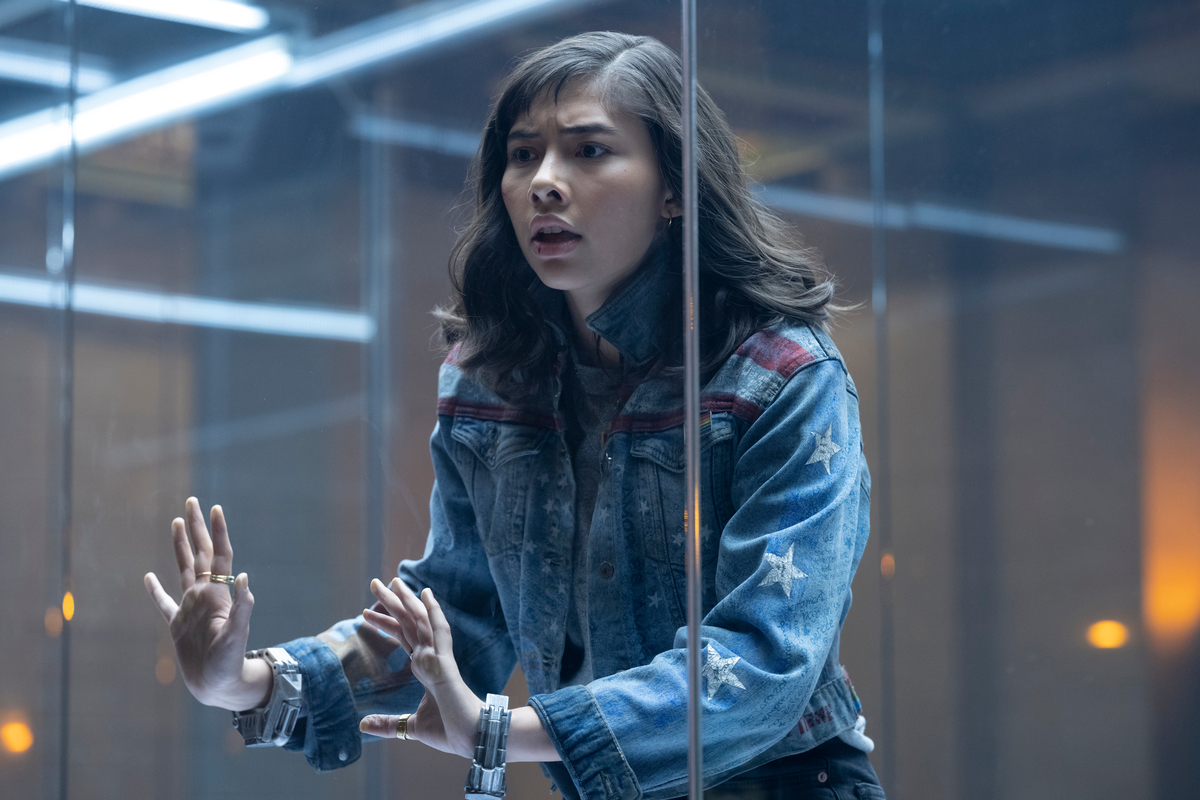 Feige on America Chavez's LGBTQ+ status: "Well, it's important. We always say that these films represent the world as it is and the world outside your window, as they used to
say in publishing. That aspect of America's character is from the comics, so we always want to adapt them as well and as truthfully as we can. I think when people see the movie, much like in life, it is not, you know, any one thing that defines any one character. As Xochi said, she's a 14-year-old girl figuring out this very traumatic element of her life, which is not the LGBT issue. It is the fact that she keeps being tossed around the multiverse multiple, multiple times and being truthful to that and showcasing that. And again, that is not what the movie is about, but it is an important part of the character she becomes in the comics, so we wanted to touch up on that."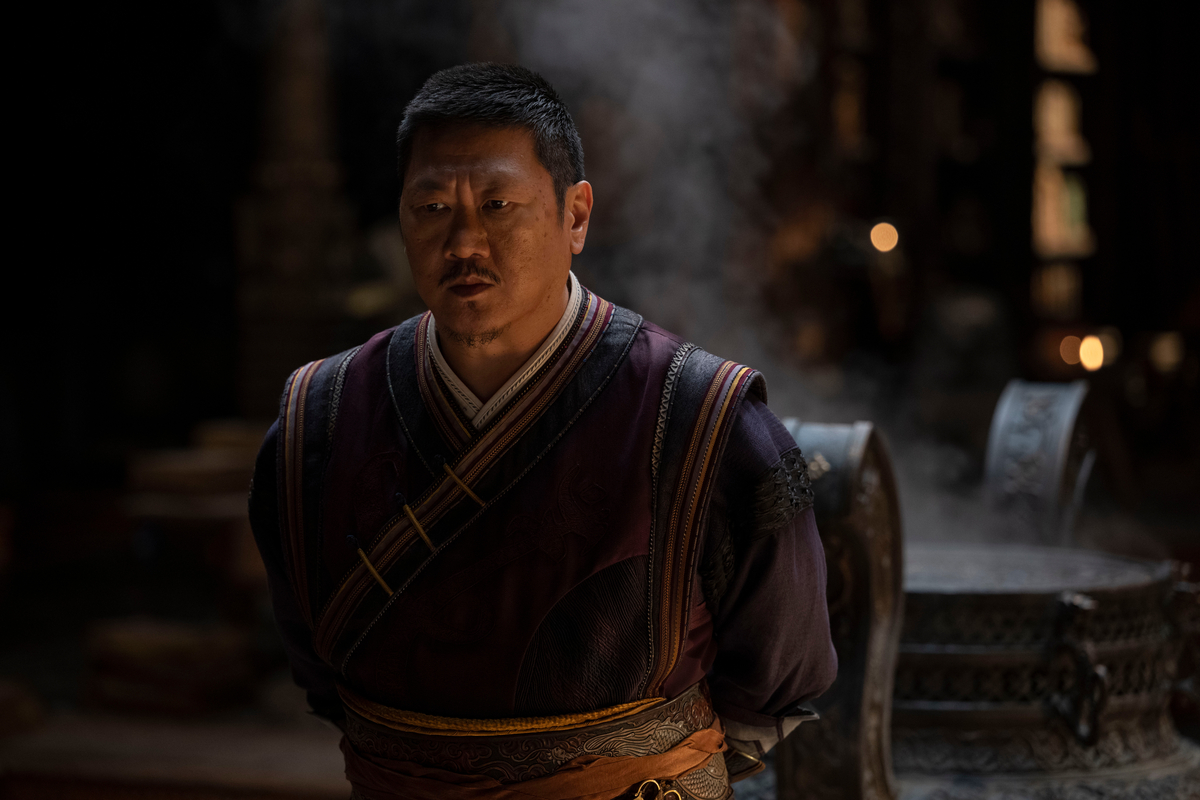 Wong on Wong: "I think when I first took the job six years ago, we moved away from the old source material, which was old, and we developed and crafted this no-nonsense midfield general librarian, who's continued through four or five of the movies and now is the no-nonsense Sorcerer Supreme. I love where we're going with this and the character progression of that. And, we'll see what unveils with this.
"You work on fries for a while, then you get to be area manager."
Marvel Studios' Doctor Strange in the Multiverse of Madness is now playing in theaters everywhere.