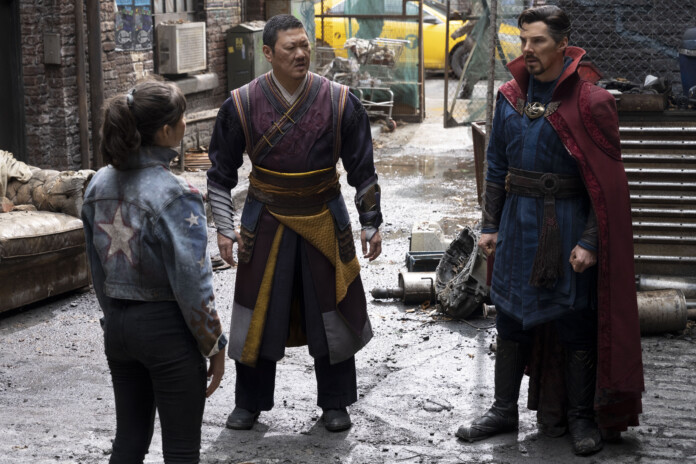 This post contains affiliate links and our team will be compensated if you make a purchase after clicking on the links.

The multiverse has been unleashed in full fury, bringing with it plenty of chills, thrills, and mind bending questions through Marvel's latest release, Doctor Strange in the Multiverse of Madness. It feels like just yesterday when fans came together for the 2019 San Diego Comic Con presentation, getting a full view of Marvel's post-Endgame plans, all leading up to the the big reveal of Doctor Strange through the mysterious and ever evolving multiverse.
For almost three years now, fans have been teased with build up, going back to WandaVision, to Loki, and finally, Spider-Man: No Way Home. Each project leaving breadcrumbs, making fans wonder what was next, what variants, turmoils, and "strange" alternate timelines we would be venturing into. Rest assured, there are no spoilers to be found in this review, but we still have quite a lot to say about Doctor Strange's latest adventure.
From the very beginning, this film breaks out of the Marvel formula with wit and style. Every element brings back the tone and freaky musings of Sam Raimi in the best way possible. Whether or not you were a fan of the original Spider-Man films (Doc Ock's horrific ER Scene in Spider-Man 2 being a great example), or go back to his Evil Dead days (Bless you Bruce Campbell), Raimi achieves a truly remarkable feat: Giving his signature horrific twist, while still holding onto enough of that classic Marvel charm that will keep both horror and non-horror fans engaged. It's a great gateway to the darker side of cinema and a welcome reprieve from the classic super hero formula.
As we venture through the wacky twists and turns of Multiverse of Madness, what stands out is Raimi's decision to stray from the expectations of social media forums. Instead of  using an endless list of over the top cameos and nods to nostalgia driven character introductions, Raimi decided to keep things more focused in scope. Though cameos and easter eggs can be a lot of fun for the viewer, too many can bloat the story and create too many loose ends to keep the story moving. It was a total blast to see the epic Spidey reunion of Andrew Garfield and Tobey Maguire in Spider-Man: No Way Home, and the chaos of all the Tom Hiddleston variants that came from Loki, but to continue on that same path on repeat may spell disaster.
Instead, Multiverse of Madness really takes the time to hone in on the peril and consequences for all caught up in the insanity rather than the larger scale of the multiverse itself. That's not to say there aren't some fun surprises in store, or fan wishes fulfilled, but this film definitely doesn't allow those moments to take away from the core of story. The mix is just right and though there were some disappointed murmurs from some more classic Marvel formula driven fans, there was still plenty of exciting energy in the theater looking at what this film had to offer.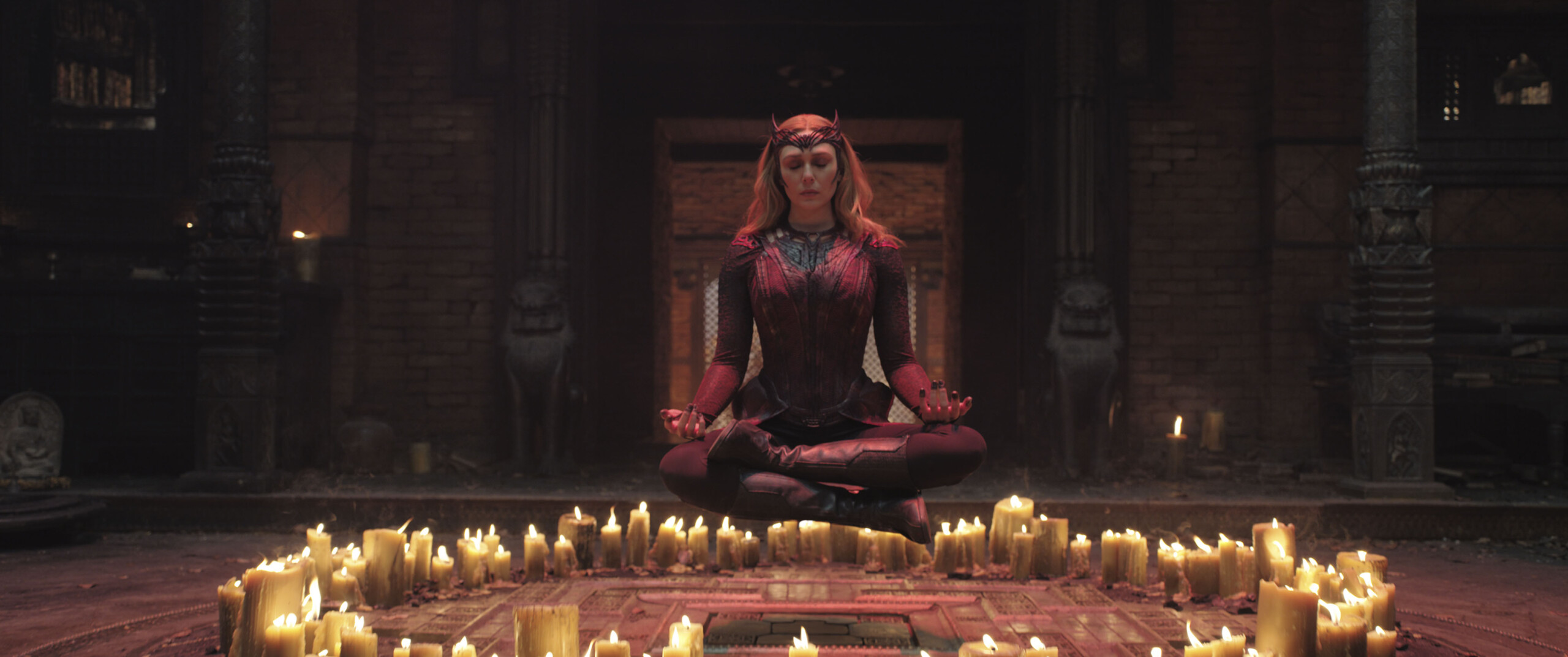 As a result, both Benedict Cumberbatch and Elizabeth Olsen shine brightly, bringing a fresh take on their characters that really commits to the spooky elements of this much darker take on their previous Marvel iterations. With so much at stake for both in this story, it was absolutely thrilling to see how well these two worked throughout the fabric of the story, bringing the best out of each other, and challenging fan expectations of what to expect from both Wanda and Strange in a way that many not have guessed.
That being said, let's not forget the supporting work done by newcomer to the Marvel Universe, Xochitl Gomez. Gomez fits perfectly in with the veteran cast, with a standout performance that is both vulnerable and genuine. She hits all the marks for Marvel, bringing both a fresh perspective to the franchise, as well as a steady and light hearted element that really makes you want to root for her. Her chemistry with Cumberbatch is electric. Rachel McAdams and Benedict Wong also steal the limelight, making this team up an even more powerful mix of awesome.
Another element that cannot be missed is the musical stylings of Danny Elfman, a long standing partner with Raimi and a legendary name in the world of film score of his own right. Elfman's zany and truly one-of-a-kind instrumentals really carry the film from one insane jump to the next, diving off the deep end to bring Marvel that much closer to the ever familiar darker genre of the bizarre.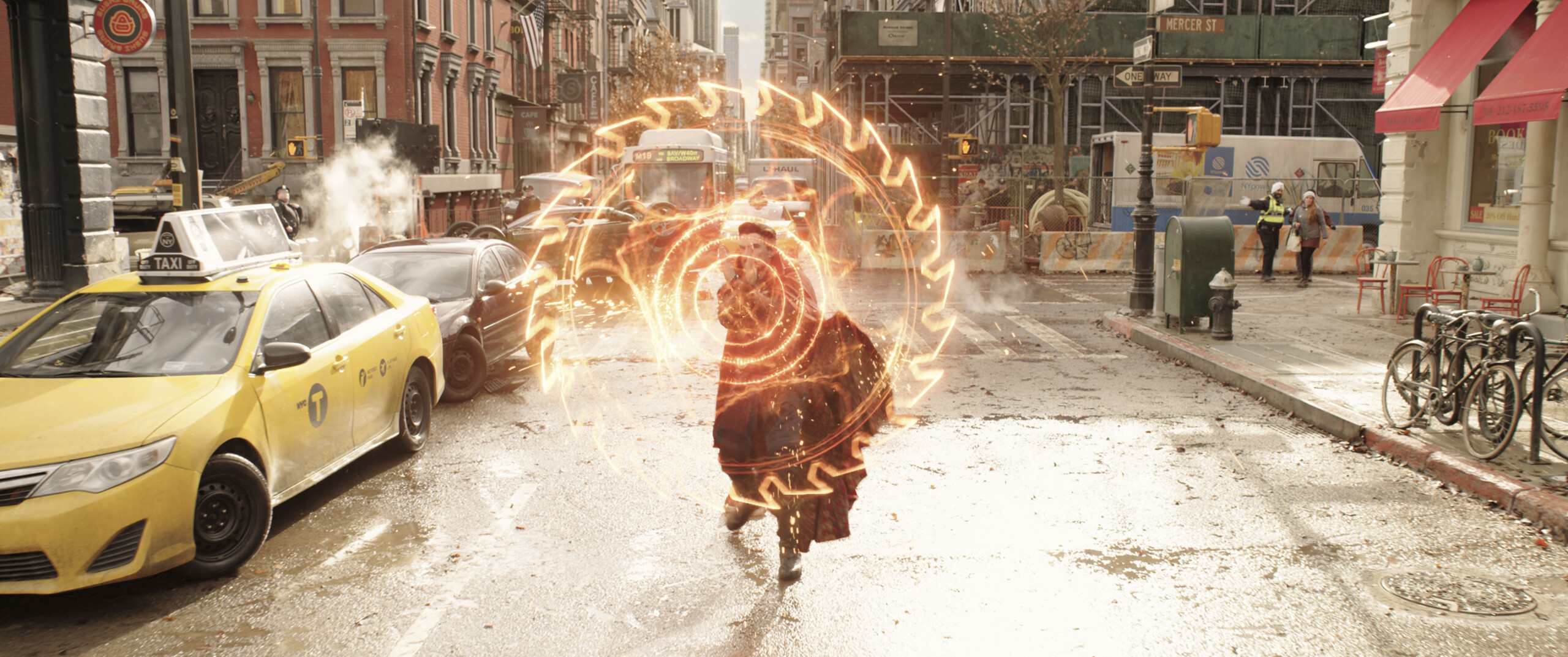 Doctor Strange in the Multiverse of Madness is a truly enjoyable adventure that proves without a doubt that Marvel has more to tell than a traditional superhero flick. Though the film may not be everyone's cup of tea, it really bursts open a sea of possibilities, leaving plenty of room for fans to stay, eagerly waiting for the next chapter and look for hints in the end credits. Yes, there is both a mid and end credits scene for this film…But, any Marvel veteran could tell you that leaving during the credits is not an option. For those yet to see the film, a maddening masterpiece and delightfully dark tale await. The multiverse is here and with so many things yet to explore, we cannot wait for Strange and company to return!
Marvel's Doctor Strange in Multiverse of Madness is now playing in theaters.