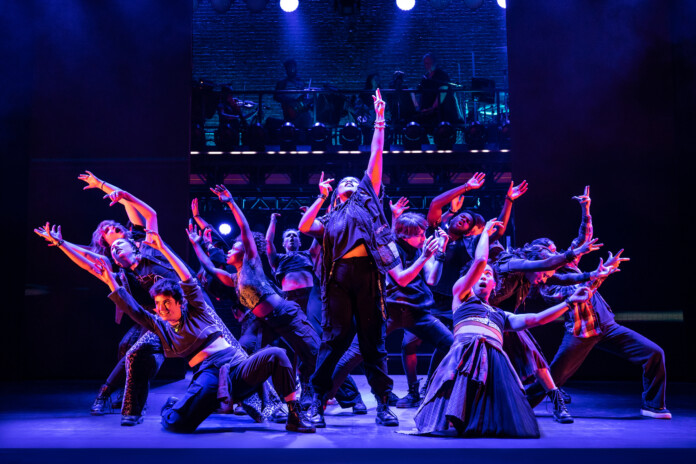 This post contains affiliate links and our team will be compensated if you make a purchase after clicking on the links.

You Oughta Know that I came into this a huge fan of Alanis Morissette's catalog already, but honestly was unsure what to expect. I've loved her music since 1996 when I was too young to be able to comprehend any of her lyrics on a relatable level. How can you flawlessly combine Ms. Morissette's lyrical heartbreak and hopefulness into one cohesive story? Well, they've done it. Diablo Cody has weaved Alanis Morissette's amazing work into a relatable story for many people.
Jagged Little Pill the Musical, playing now at the Pantages Theatre in Hollywood, tells the story of an average American family who is dealing with life's challenges that are more common than many are comfortable admitting: striving for a "perfect" social media image at all costs, addiction, racism, bisexuality, and sexual violence.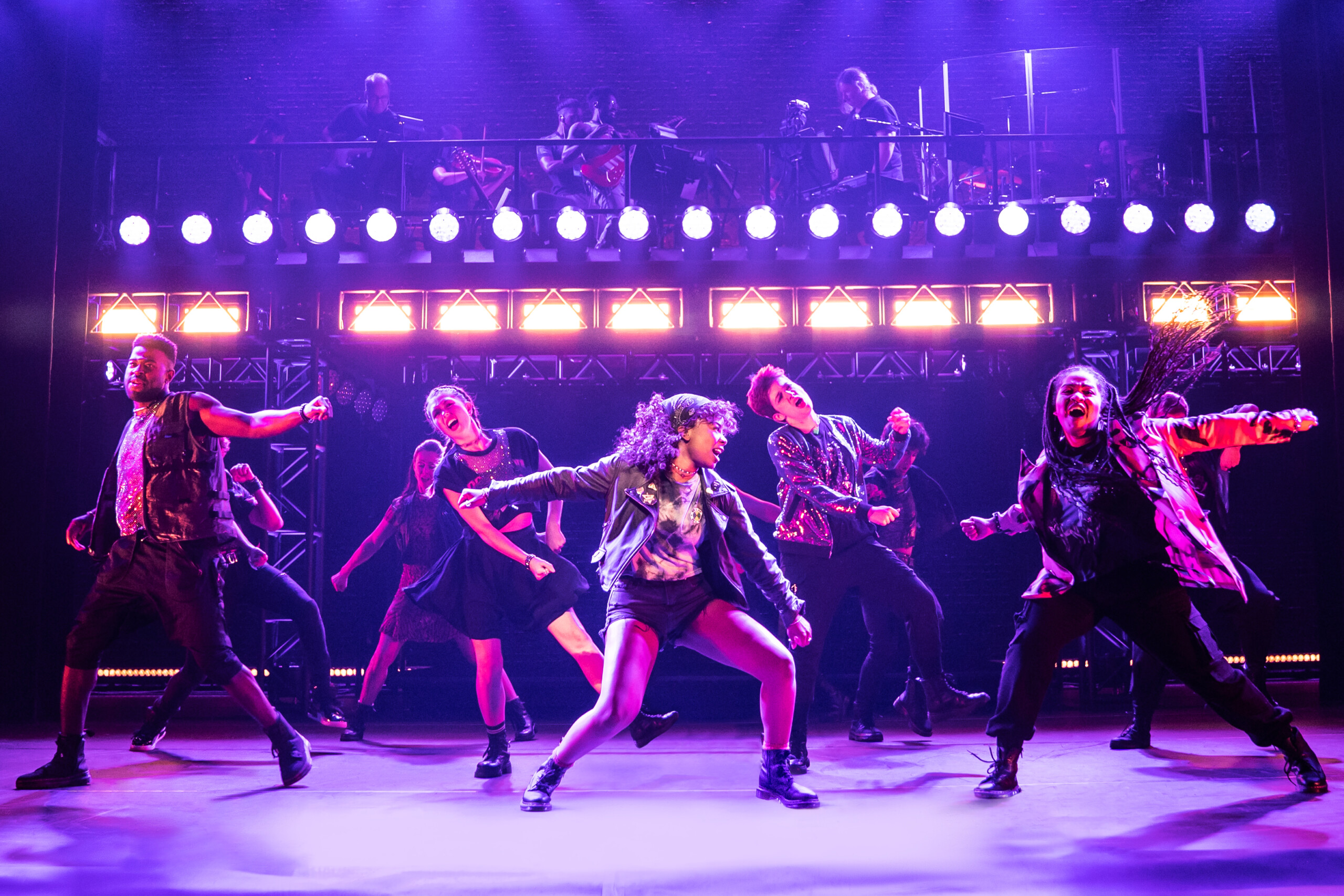 Mary Jane Healy (Heidi Blickenstaff) is, at face value, the cliché all-American TV mom. MJ is somewhat conservative, meets her friends for Soul Cycle, and sends a family Christmas letter every year highlighting everyone's achievements. Her husband Steve has an amazing job where he spends perhaps too much time but can provide for them, and they have a biological white son, Nick (Dillon Klena), and an adopted Black daughter, Frankie (Lauren Chanel).
Though the image for social media is amazing, what lies beneath is Mary Jane's struggle with addiction to painkillers after a car accident and unresolved personal trauma. Frankie is not only Black in a white suburban family, but also queer and trying to juggle her challenges with her mom who continues to see Frankie's non-binary love interest Jo (Jade McLeod) as one of her platonic "girl friends" and "doesn't see color".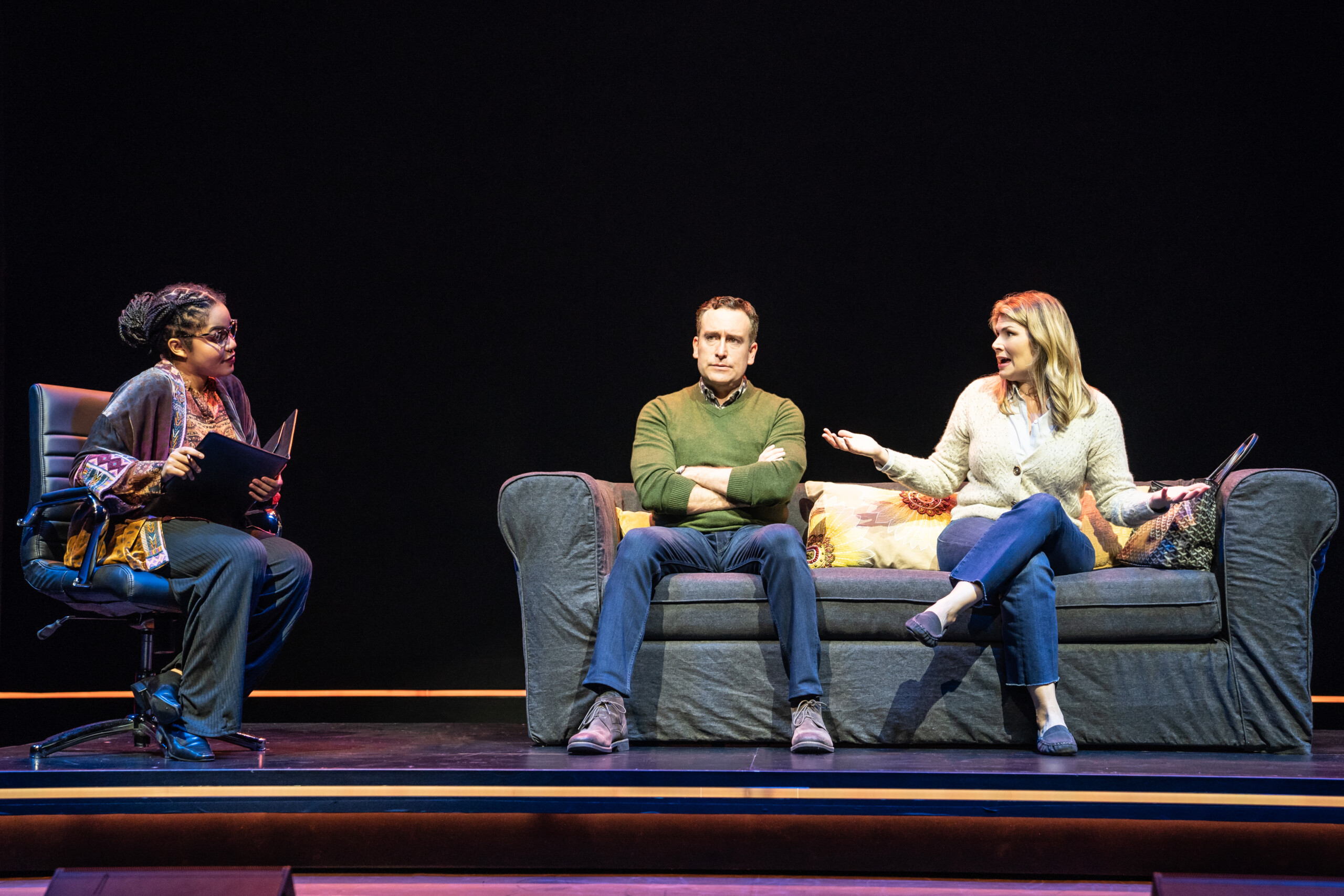 Nick got into a great college to his family's delight, but it was more his mother's dream school than his own. Things in their family begin to unravel as MJs addiction becomes harder and harder to hide and Nick witnesses his classmate Bella get sexual assaulted at his first high school party and does not have the emotional tools or life skills to stop it in the moment. Frankie, who was also at the party, finds Bella's to be a cause worth fighting. MJ's conflict avoidance in favor of the perfect image conflicts with Frankie's strong values and willingness to stand up for what she believes in through protest.
Heidi Blickenstaff (Mary Jane) is an absolute legend. MJ's internal struggles are demonstrated early on in her performance of "Smile" which was a hauntingly beautiful performance. "Forgiven" was visually and vocally amazing, but Uninvited was the most chillingly beautiful number Blickenstaff performed. Her vocal performances were both strong and vulnerable, truly embodying who MJ is. Dillon Klena's performance of "Perfect" was heartbreaking.
His character's pain under the pressure of his parents was truly felt. Lauren Chanel (Frankie Healy) has a fantastic singing voice and great comedic timing. But the true stand out for me, and I think everyone in the audience, was Jade McLeod (Jo). Their performance of "You Oughta Know" was so intense and raw that they received a mid-show standing ovation. Across every song they had, McLeod stood out as a passionate performer.
The sets, direction, and choreography in this show were stunning, and nothing like anything I've ever seen. The set is minimal, consisting of some neon lights, three moving video screens, and a few practical sets like chairs and benches, as well as multiple protest signs used throughout the show for causes like Black lives, women's rights, etc. The chorus danced a lot in the background of scenes, but two core dancers seemed to come in focus as if to represent MJ's addiction hovering over her.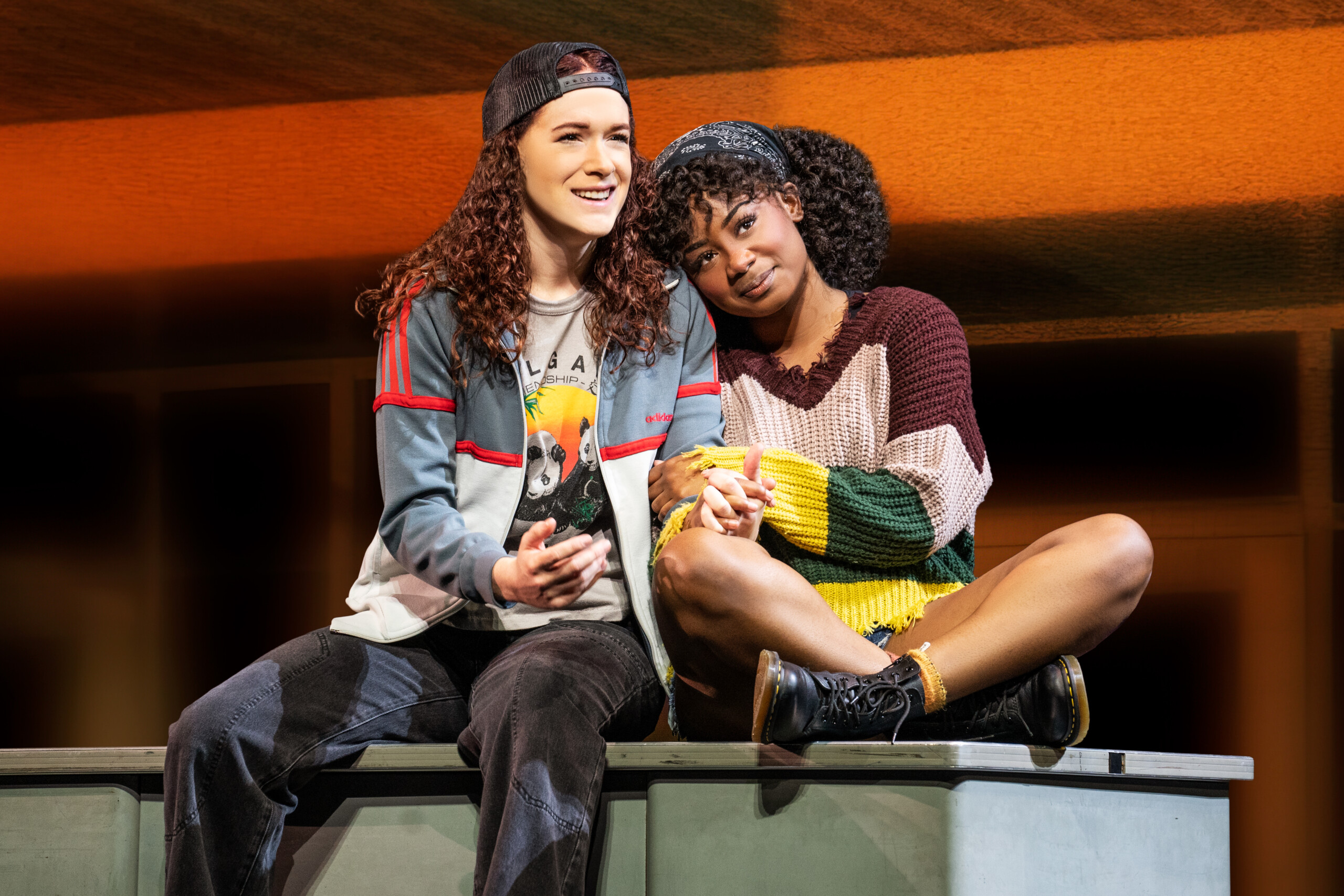 This came to a head in one of the most interesting pieces I've ever seen in a musical, "Uninvited". The lyrics were rewritten to make sense in the story, and the combination of Blickenstaff's warm vocal performance and the choreography was mind-blowing. The number portrays MJ physically fighting with another version of herself which ultimately represents an opioid overdose. Between the consistent rock beat of the song, and the intensity of the choreography, this moment left me sitting with my mouth agape.
The band was set on stage, above the players on a riser. The lighting was designed in such a way that you could not always see them, and they could be highlighted when the music came to a crescendo. Conductor Matt Doebler did an amazing job maintaining the pace and accompanying the passionate vocal of the performers who seemed to favor the passion over the ideal cadence—not a bad thing at all.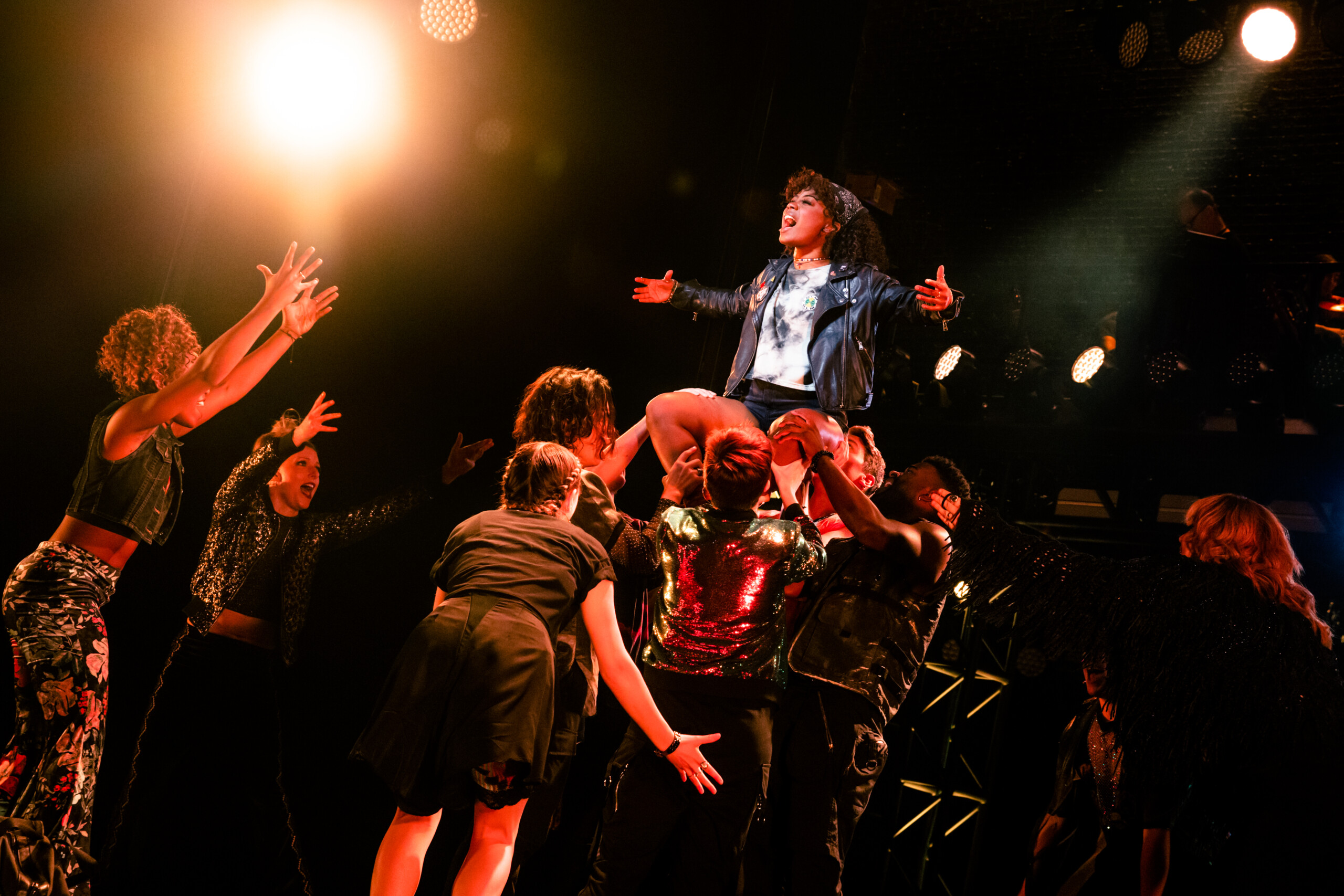 Overall, this show is a message about a changing world, about empathy, and about being able to advocate for yourself and others. For some, the subject matter and opinions in this musical may be a bit upsetting, but it truly is an honest and raw look into the struggles many people are grappling with every day. It was beautiful, heartbreaking, and dark, yet also hopeful that people can grow and learn no matter their age or upbringing. Thank U to Alanis Morissette, Glen Ballard, and Diablo Cody for bringing this experience to all of us, I believe we are all better for it.
The Los Angeles premiere of the Tony and Grammy Award-winning musical Jagged Little Pill at the Hollywood Pantages Theatre is now performing until October 2, 2022. Tickets are available at www.BroadwayInHollywood.com.