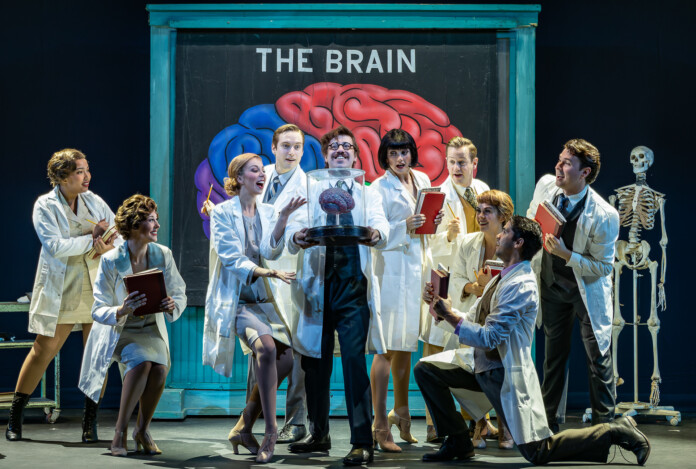 This post contains affiliate links and our team will be compensated if you make a purchase after clicking on the links.

Mel Brooks' Young Frankenstein electrifies the stage with shocking sets, sharp wit, and hair-raising talent. Breakneck pacing keeps the show on its toe-tapping dance shoes. A laugh a minute storm of hilarity that will have you in stitches and taking your breath away. La Mirada lifts the brainchild of one of America's treasured icons to new stimulating heights. The musical is presented by La Mirada Theatre for the Performing Arts & McCoy Rigby Entertainment.
Frederick Frankenstein, grandson of the infamous inventor Doctor Frankenstein, reluctantly inherits the family estate in Transylvania. With help of a hunchbacked sidekick named Igor and a lab assistant Inga, Frederick finds himself following in the mad-scientist tradition of his ancestor, creating a monster for this century.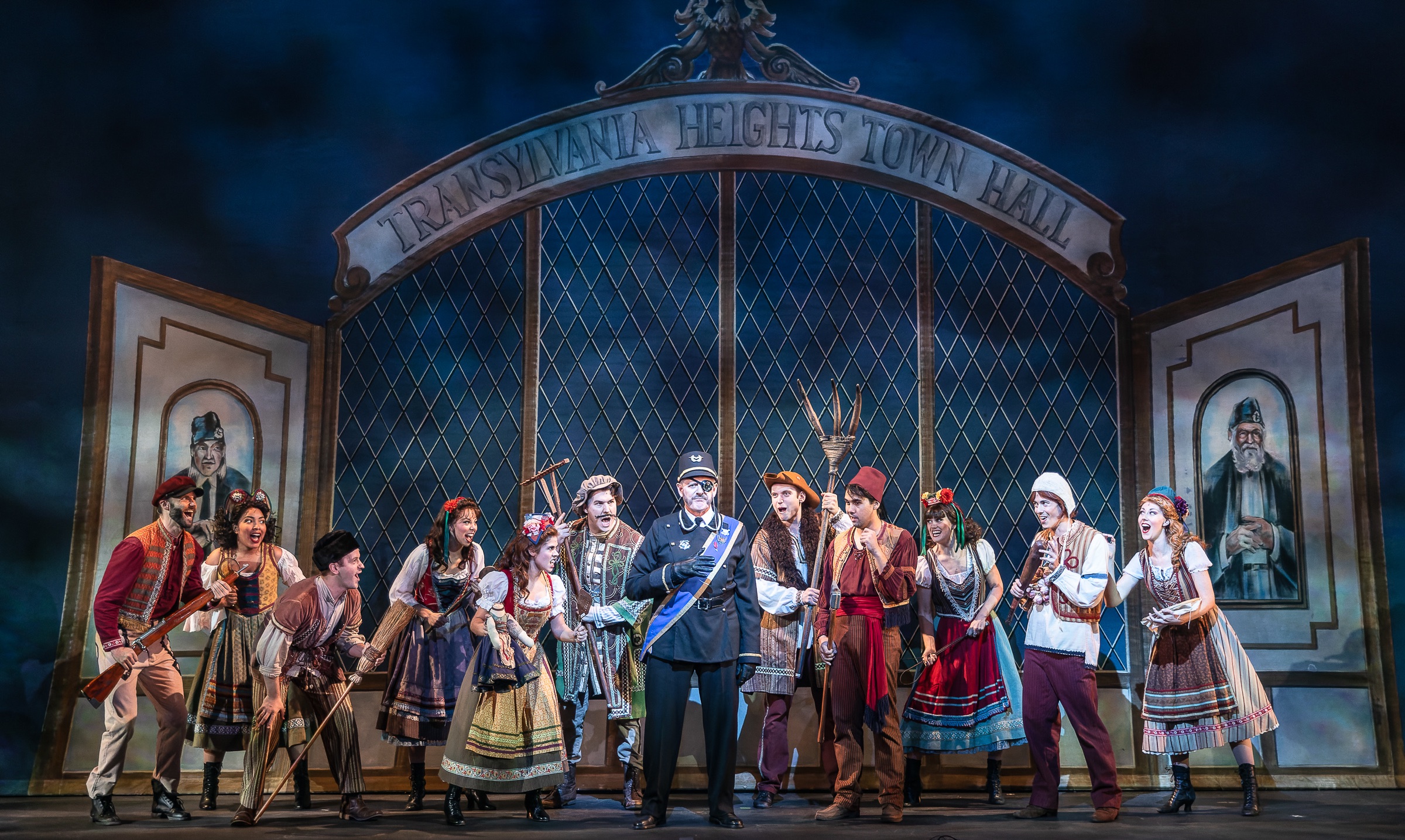 Emmy and Golden Globe winner Sally Struthers of "All in the Family" fame plays housekeeper "Frau Blücher" with stirring flashes of instinctive talent. It's vividly clear that performing courses through her veins. A.J. Holmes as "Frederick Frankenstein" and Wesley Slade as "Igor" make the perfect duo with their chemistry igniting pristine comedic timing and flair. Maggie Ek as lab assistant "Inga" and Sarah Wolter as Dr. Frankenstein's fiancé "Elizabeth" are bursting at the seams with credible accents, evocative movement, and rousing vocals.
Trent Mills brings "The Munster" to life from dangerous dim-wit to humble being. Gregory North plays the duo role of "Inspector Kemp & The Hermit".
The original Broadway production did not have a long lifespan before ending its New York run. Thankfully the show went under the knife, and with a few switches, cuts, and new parts, resurrected with a fresh breath of life. Marginalized songs and dialogue disappeared, replaced, and reordered creating a tighter pace to keep the show flowing with little to no dead or wasted space thus drawing the story closer to the audience.
The Broadway version strayed away from what made the movie maintain its timelessness and into areas of the brain that went numb. This new London version triumphs and overpowers the original with boundless ease. With the switch flipped, the definitive version of the musical is now uncovered exposing its true glory.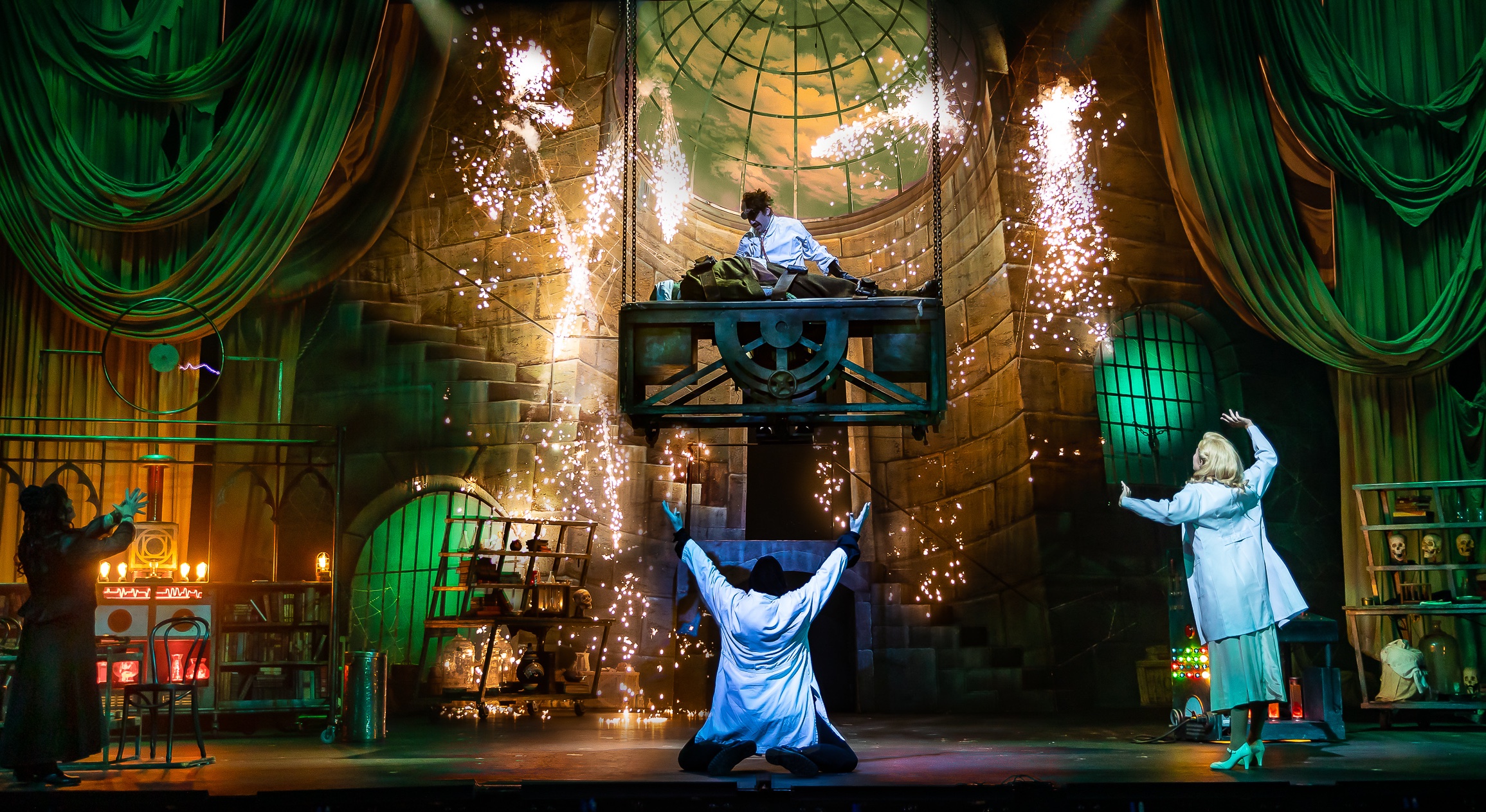 The Southern California premiere of the revised London version of Mel Brooks' Young Frankenstein, book by Mel Brooks and Thomas Meehan, music and lyrics by Mel Brooks, original direction and choreography by Susan Stroman, choreography by James Gray, musical direction and conducted by Benet Braun and directed by Jeff Whiting. Many creative team members come from professional backgrounds, including the original Broadway production of this show.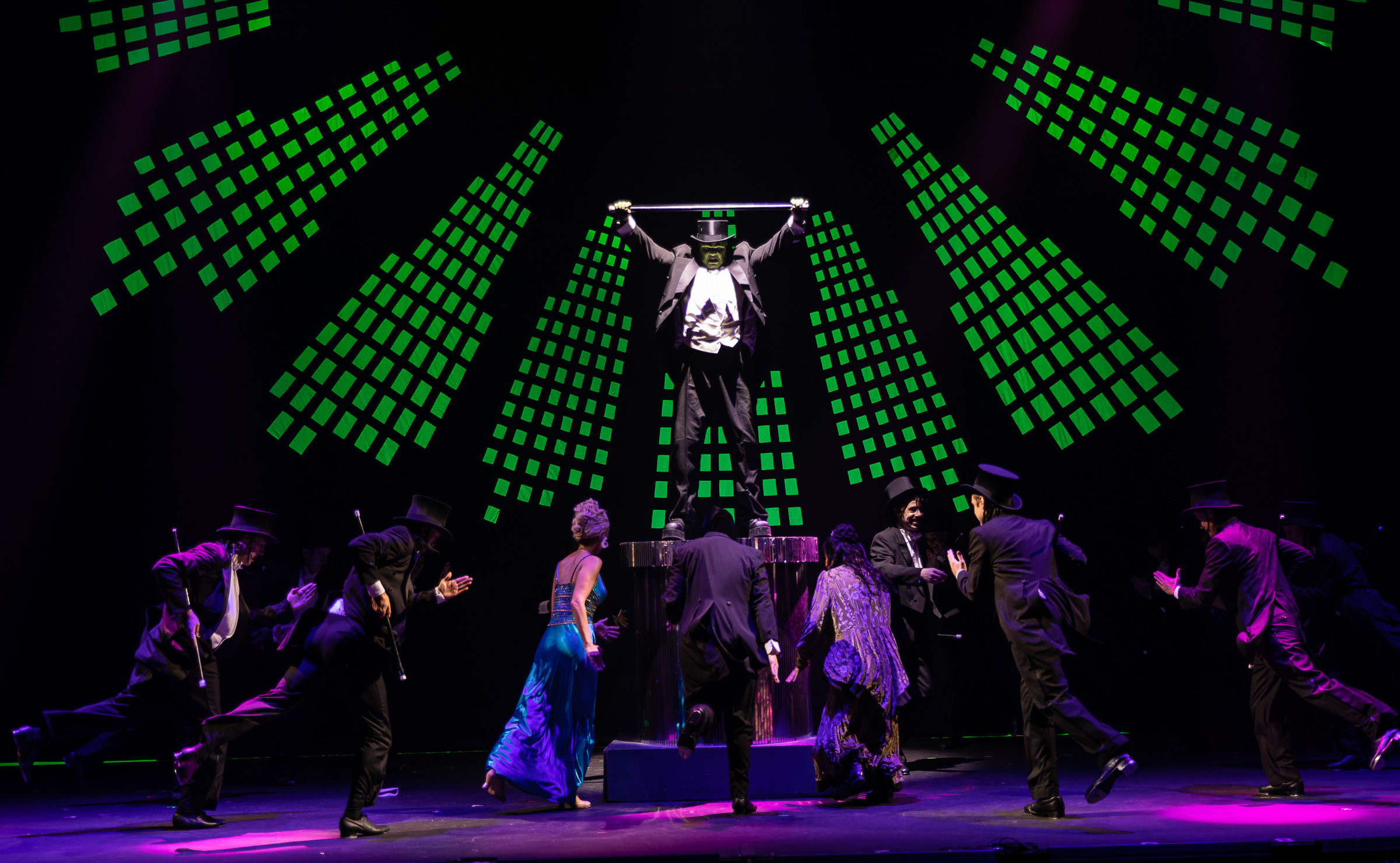 Dig in to Mel Brooks' Young Frankenstein playing on select days now until Sunday, October 9, 2022 at La Mirada Theatre for the Performing Arts, 14900 La Mirada Blvd in La Mirada. There will be an open-captioned performance on Saturday, October 1 at 2 pm. Talkbacks with the cast and creative team will follow after performances on Thursday, September 22 at 7:30 pm and Thursday, October 6 at 7:30 pm. Please note: For mature audiences – with a sense of humor! Contains mature humor, adult language, and sexual innuendo and situations.