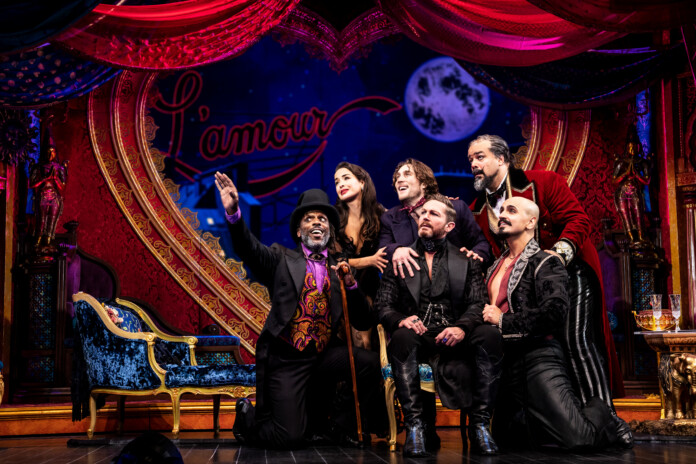 This post contains affiliate links and our team will be compensated if you make a purchase after clicking on the links.

There is not a shred of doubt to see why "Moulin Rouge! The Musical" is the most current recipient of 10 Tony-Awards, including best musical. The cabaret nature of nightclub performances suits very well with the jukebox musical style of a broadway caliber exhibition of "truth, beauty, freedom, and love".
The most fun cabaret show to come to the Pantages Theatre and Los Angeles, as a whole. The palpable exuberance was translucent between audience and performers. A surrounding vibe of a comforting safe space shared by all in attendance. So powerful in fact, that the returning musical number from intermission alone commands a well-deserving standing ovation. The meticulous set design matches, blends, and highlights with the ornate architectural showmanship of the Pantages Theatre as its host. A time machine for the ages in sight and sound.
Take in the "awe" in the awesomeness of this one-of-kind tour-de-force of song and dance like no other. "Moulin Rouge! The Musical" takes Vegas back and shows off how it's really done. Packed and intertwined with pop music from Sia, Lorde, Beyonce, Britney Spears, and countless more. The show allows the freedom to evolve through time to be forever relevant to the contemporary audience.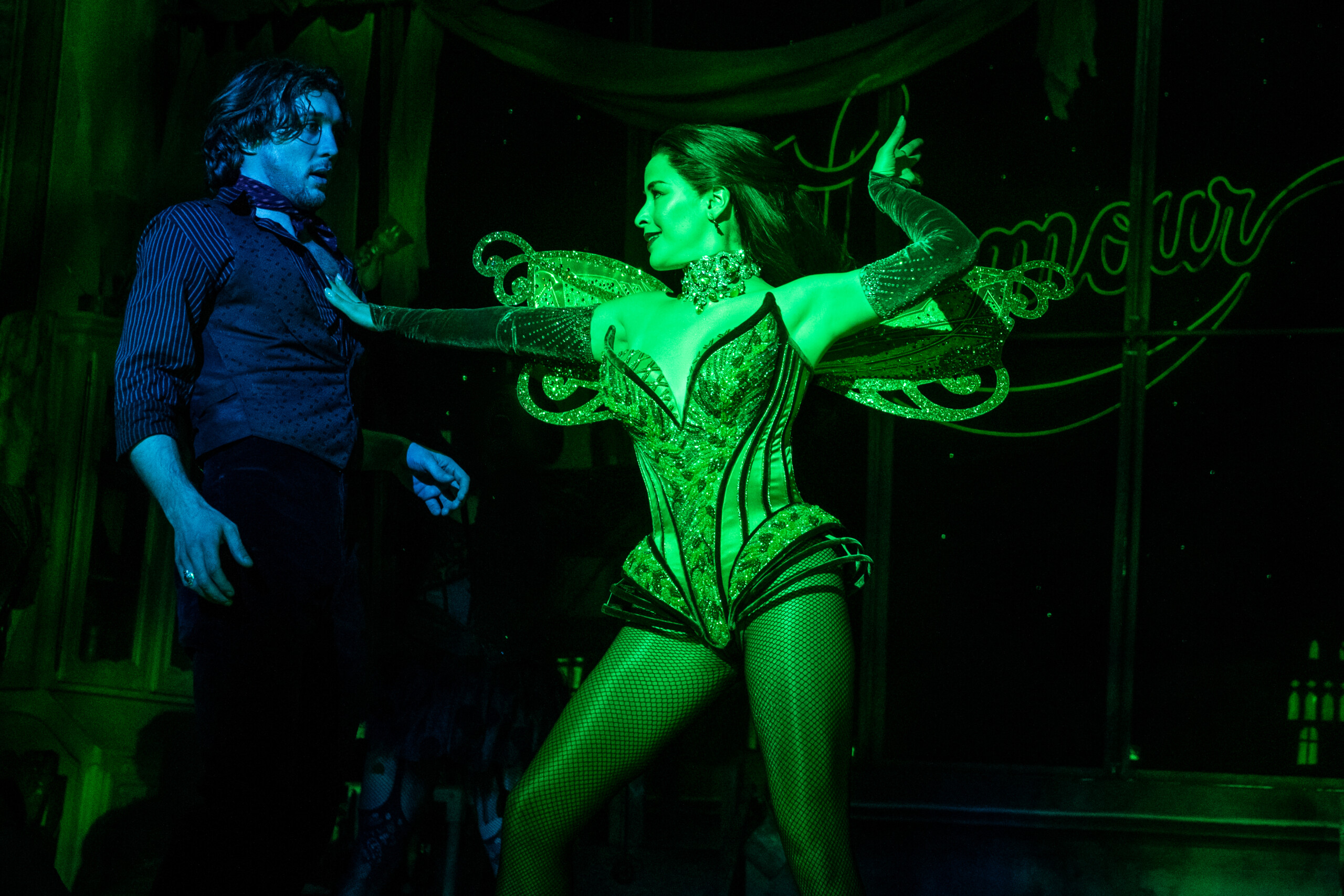 The romance story beats remain intact, but manages to get around certain setbacks and far exceeds the original 2001 film. This live spectacular is far superior and a vast improvement to its predecessor. Christian chimes in narrating and bookending his own love story, which gives in to the meta outlook of the show within-the-show the characters are putting together for the Moulin Rouge being invested by the Duke.
In turn this keeps the love triangle between Christian, the Duke, and Satine straight-forward and easier to follow for the audience while making room for the numerous musical showstoppers. You can try to restrain yourself from throwing your arms up dancing from your seat, but that would be near impossible.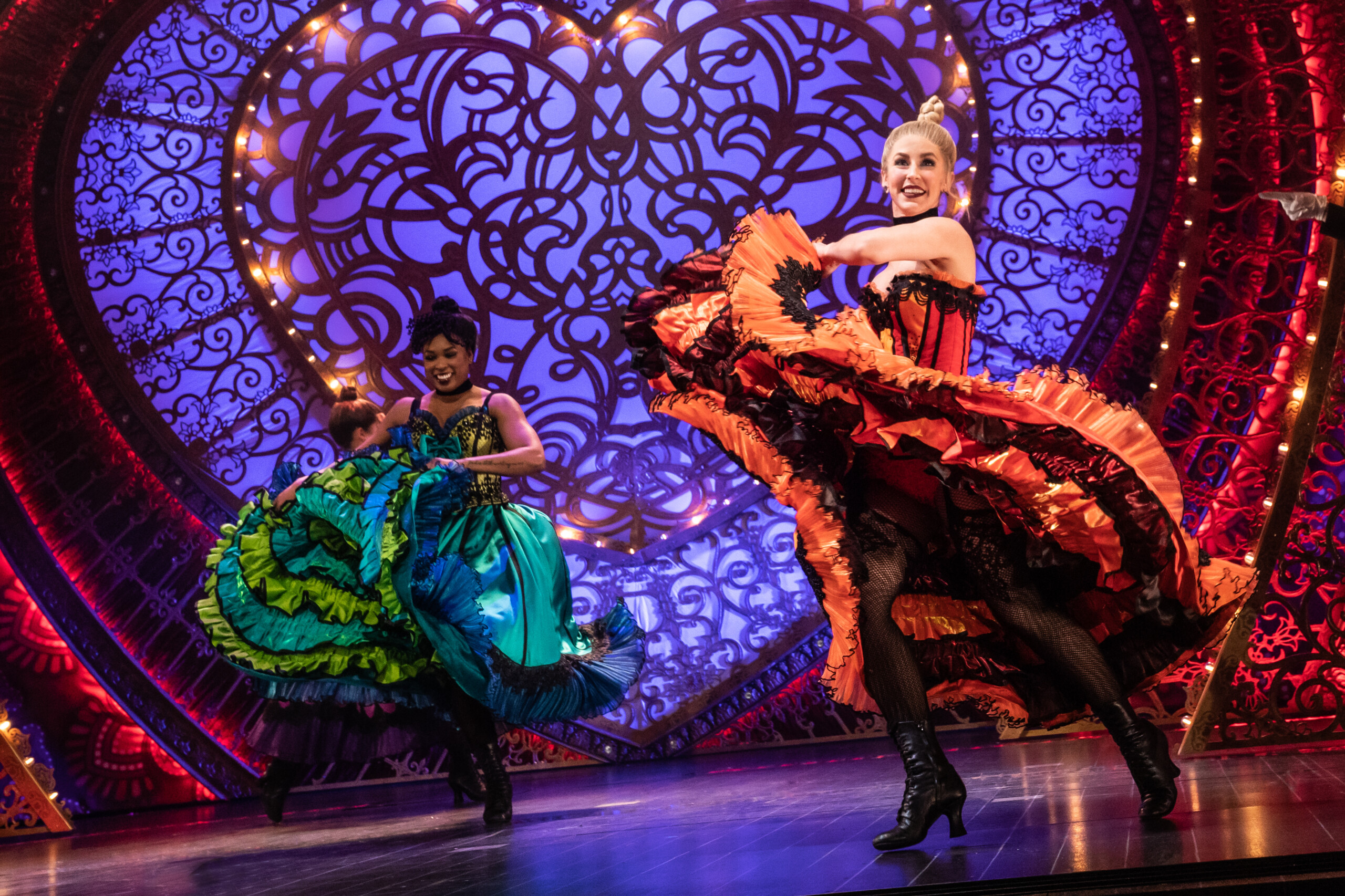 The electrifying and sizzling production is credited to the astounding cast and crew. Leading the way is the main cast of characters. Courtney Reed (Disney's Aladdin, Mamma Mia!) as Satine. Conor Ryan (Rodgers & Hammerstein's Cinderella, NBC's Jesus Christ Superstar Live in Concert) as Christian.
Austin Durant (Broadway's Moulin Rouge! The Musical, Much Ado About Nothing) as Harold Zidler. André Ward (Rock of Ages, Escape to Margaritaville) as Toulouse-Lautrec. David Harris (Wicked, The Full Monty) as The Duke of Monroth.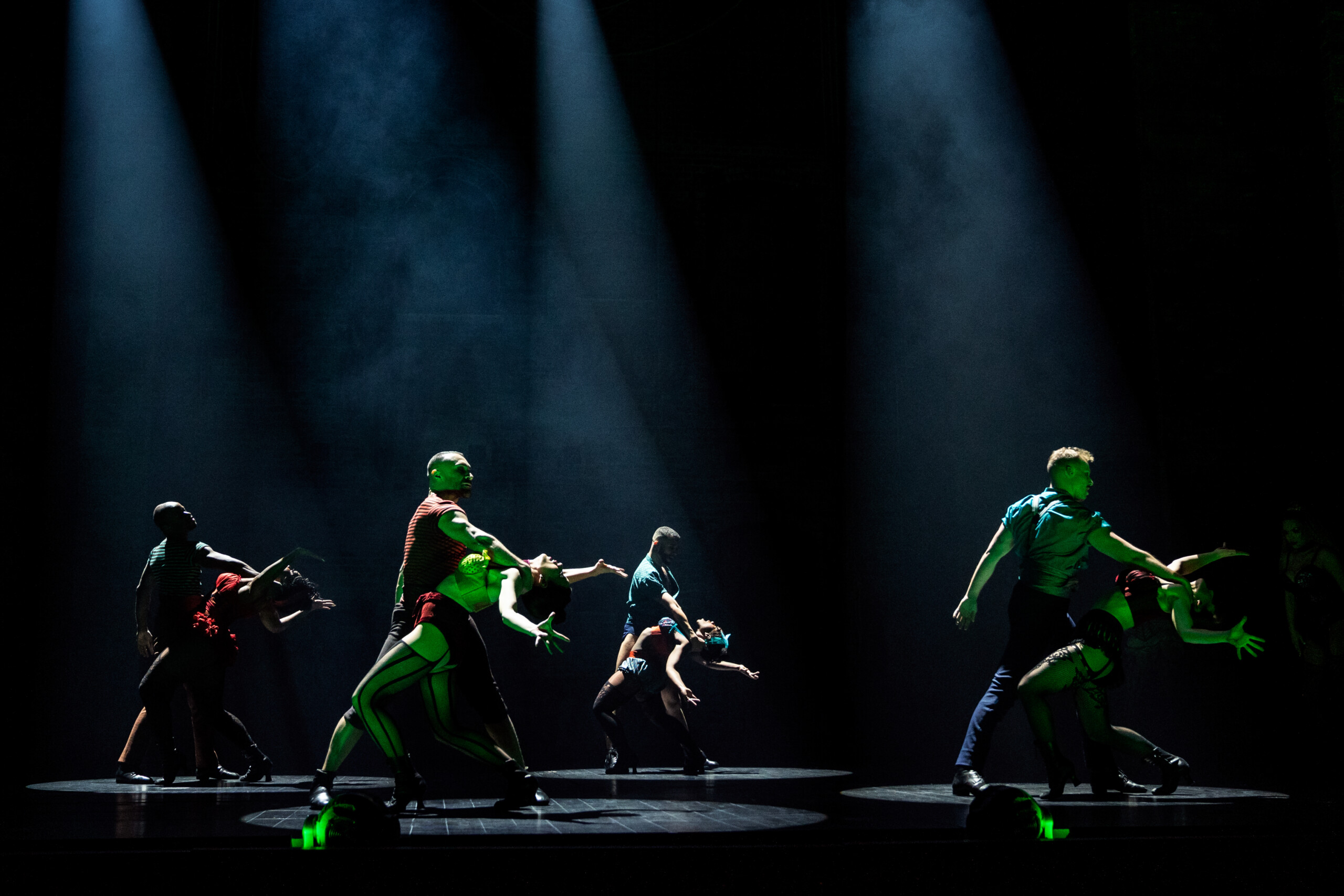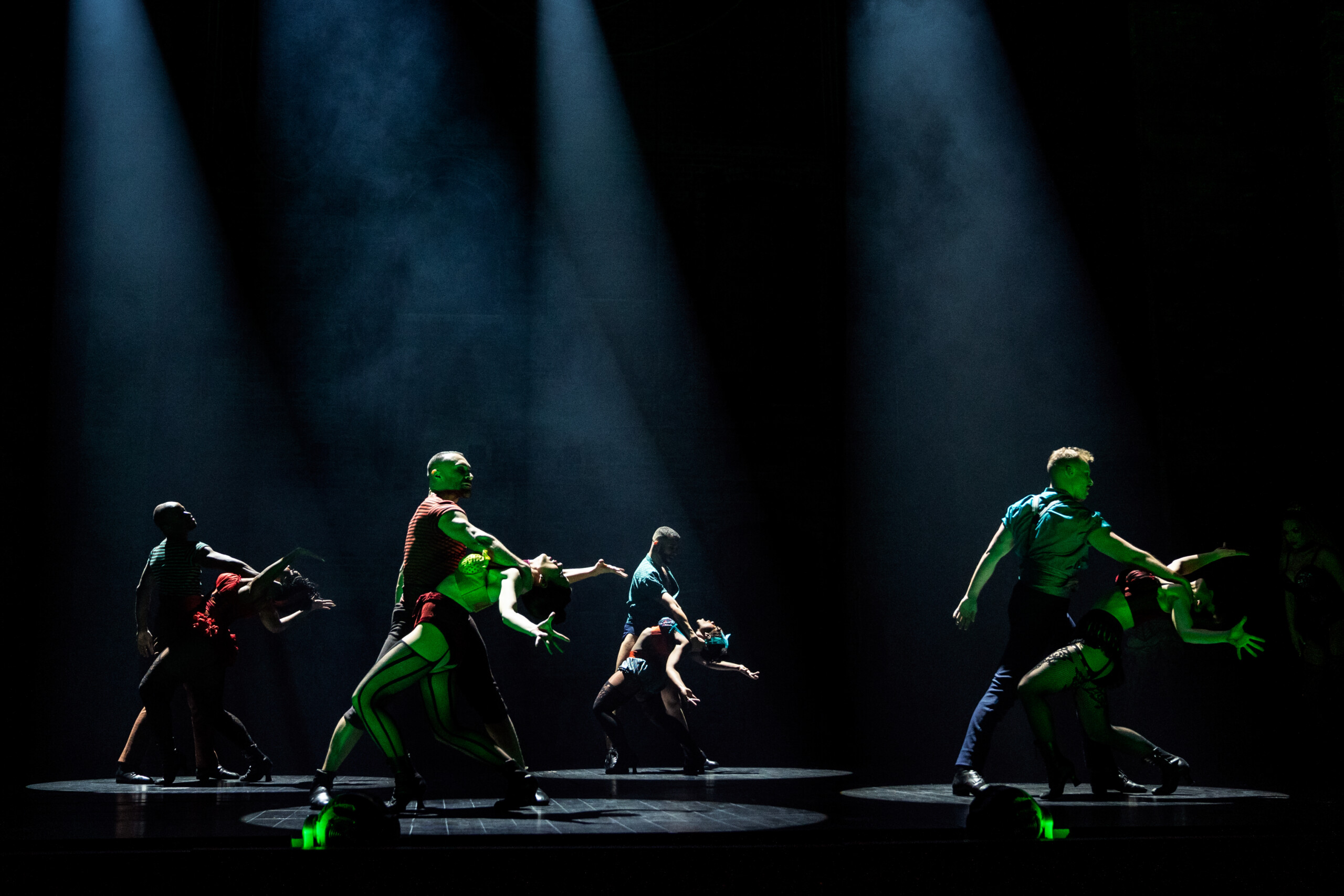 "Cancan" your way to the exhilarating not-to-be-missed show in Los Angeles. Performing at the Pantages Theatre now until September 4, 2022.
Individual Tickets: Individual tickets start at $39
Ticket prices subject to change without notice.
Parental Advisory: Children ages 12 and up.
All patrons must have a ticket, regardless of age.
Runtime: 2 hours and 45 minutes including intermission
Tickets: Online: BroadwayInHollywood.com or Ticketmaster.com
Phone: 1-800-982-2787
In Person: Hollywood Pantages Theatre Box Office
Visit website for current box office hours.
Because experiencing "Moulin Rouge! The Musical" once will not suffice, the show will also be coming to Orange County at the Segerstrom Center for the Arts, November 9 through November 27, 2022.
Theatre: SEGERSTROM CENTER FOR THE ARTS
60 Town Center Drive | Costa Mesa, CA 92626
Performance Schedule: Tuesday – Friday at 7:30pm
Saturday at 2pm & 7:30pm
Sunday at 1pm & 6:30pm
Schedule on Thursday, November 10 – 2:00pm and 7:30pm
Individual Tickets: Individual tickets start at $31
Ticket prices subject to change without notice.
Tickets: Online: www.SCFTA.Org
Phone: 1-714-556-2787