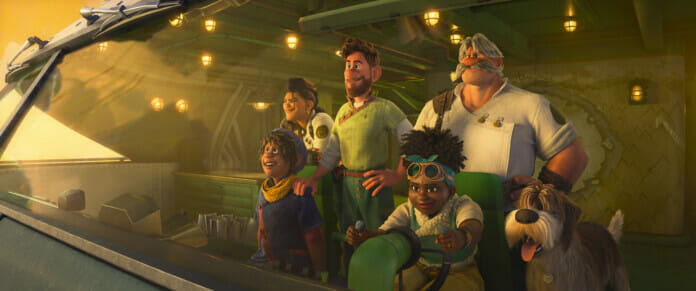 This post contains affiliate links and our team will be compensated if you make a purchase after clicking on the links.

Disney "Strange World" takes on the adventurous spirit of previous Disney animation features like "Atlantis: The Lost Empire" and "Treasure Planet". Expect more of a sci-fi adventure and less musical showstoppers. But the internal family conflict gets fleshed out in the vein of Disney Encanto.
There is more to uncover in an unseen world both externally and internally. Directed by Don Hall (Big Hero 6, Raya and the Last Dragon), produced by Jennifer Lee (Frozen, Zootopia), written by Qui Nguyen (Raya and the Last Dragon, Netflix's The Society), and music by Henry Jackman (Jumanji: Welcome to the Jungle, Kong: Skull Island).
Inspired by pulp magazines from the beginning of the 20th century. The type of popular fiction of characters like Doc Savage, Flash Gordon, and John Carter always set in determined daring adventures and discovery. There's also a dash of vintage science fiction thrown in for good measure with the likes of Jules Verne's Journey to the Center of the Earth and Disney's Island at the Top of the World (1955). It's DuckTales with family trauma.
Centering around Searcher Claude (Jake Gyllenhaal), Jaeger Claude (Dennis Quaid), and Ethan Claude (Jaboukie Young-White), three generations of the Claude family that must learn to accept each other and embark on a deep journey to save their home land of Avalonia. A fantastical new world opens underground revealing unusual flora and creatures. Much like how in "How to Train Your Dragon" there is a push and pull of being a trainer or killer.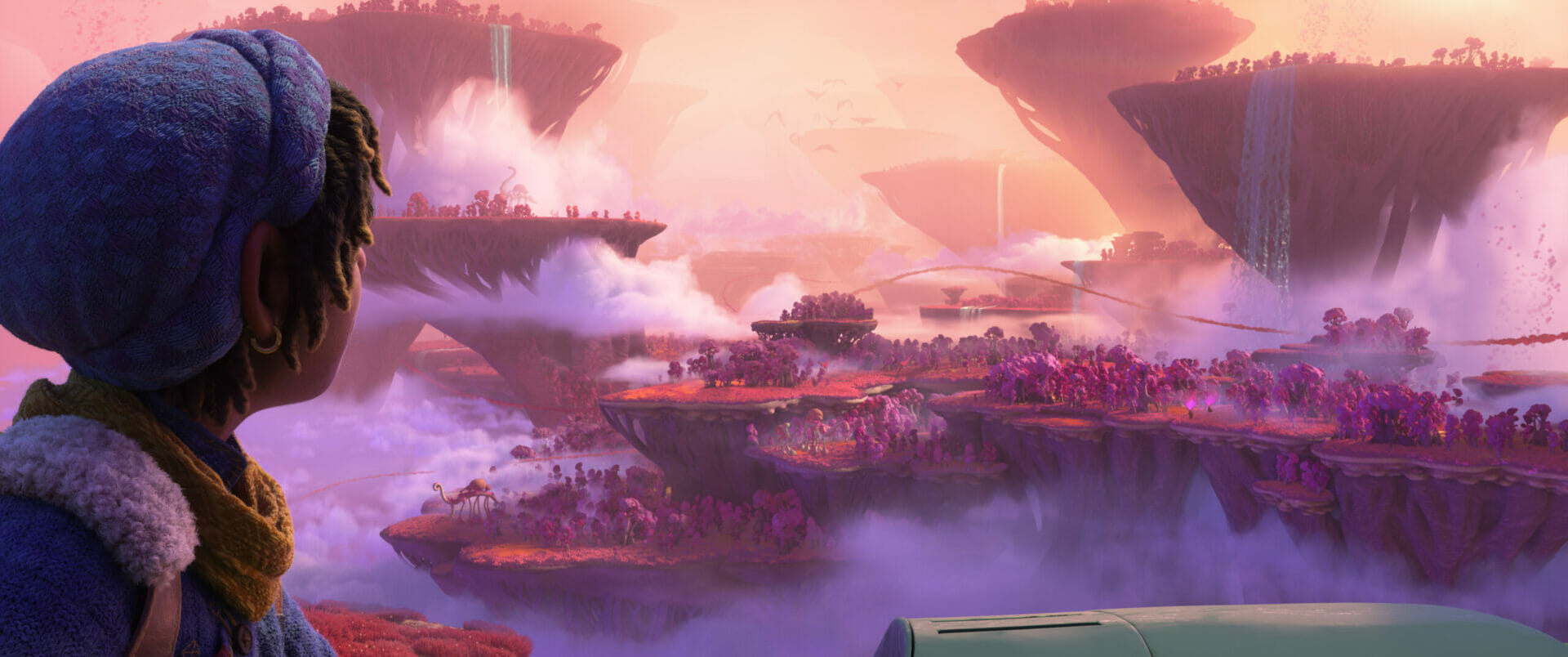 The audience gets that with "Strange World" between being an adventurer or farmer. Viewpoints are shared and common ground is found. Jaeger keeps head-on with a mission despite Searcher an alternate solution. They don't see eye to eye which causes a strain on their relationship. Searcher grows concern and determined for the relationship with his son, Ethan, not to wilt like it did with his father. A common father and son activity occurs that plays into a bounding moment but also passing along a survival skill.
There's a moment where a word was used between the three main characters that personally shook myself. It's a word my own mother would use if she feels an outside influence has been corrupting me against her own views. This made me feel my own trauma is seen and valid and that I am not the only person with these feelings.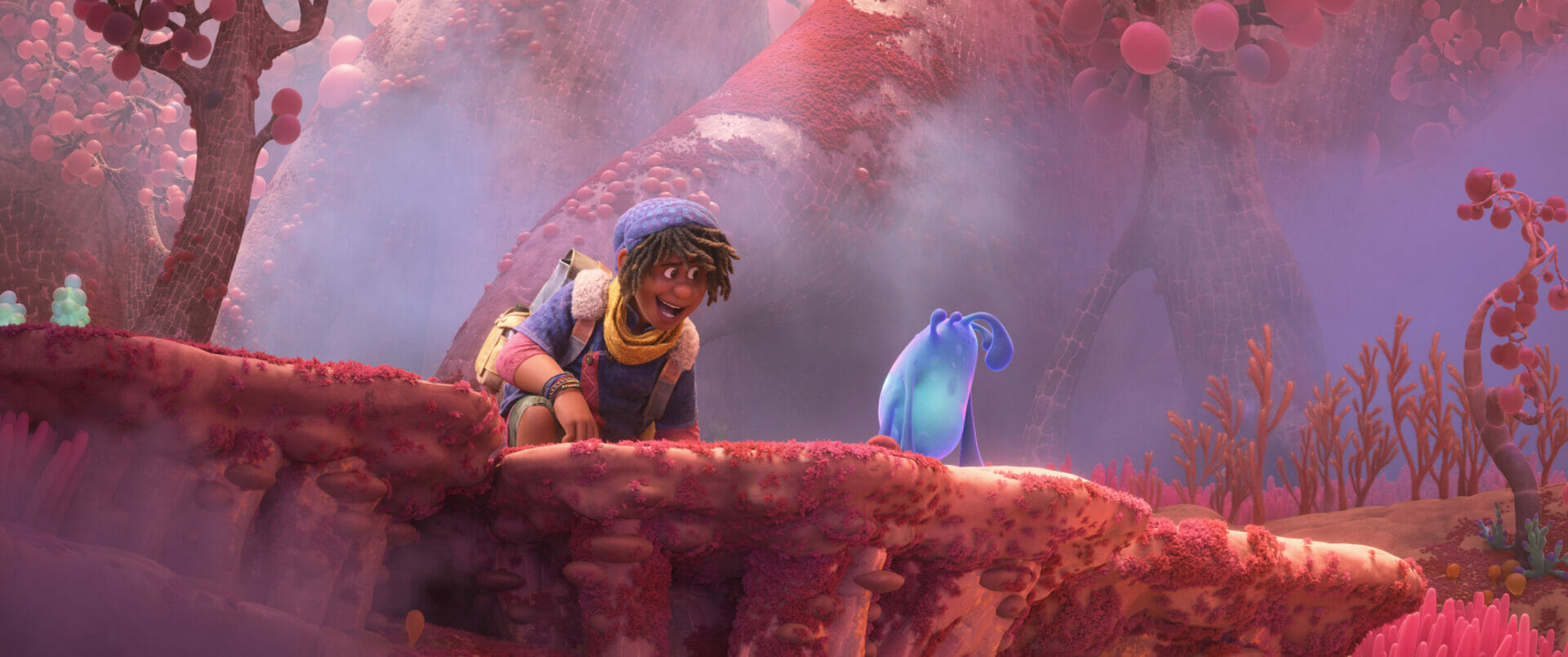 Watching on the big screen gives the movie scope to the wondrous environment. The 3D treatment will be the cherry on top. The design and colors between the above and below ground levels feels inspired by anime. Not of this Earth, but close to it. The way characters just absorb what appears before them and completely accepts what's there but alarmed when feel threatened or in physical danger.
Although taking in their surroundings, there's a lack of feeling the magic of their presence. The close of the movie hinted at a particular mythology that was previously explored in another context for another Disney animated project. As an admirer of mythology, seeing my suspicion reveal itself did bring a smile to my face.
The world of biracial and LGBTQ representation is present but not a point of contention. What is a bigger deal is and of more concern to the plot and characters is saving the world and accepting each other's differences in ideas and goals, not skin color or where romance is found. The kind of barriers to break down is doing and finding solutions to what they feel is right for the same goal to save lives. Loving someone of another background or sexual orientation doesn't slow down progress. In fact, it's never brought up as an issue.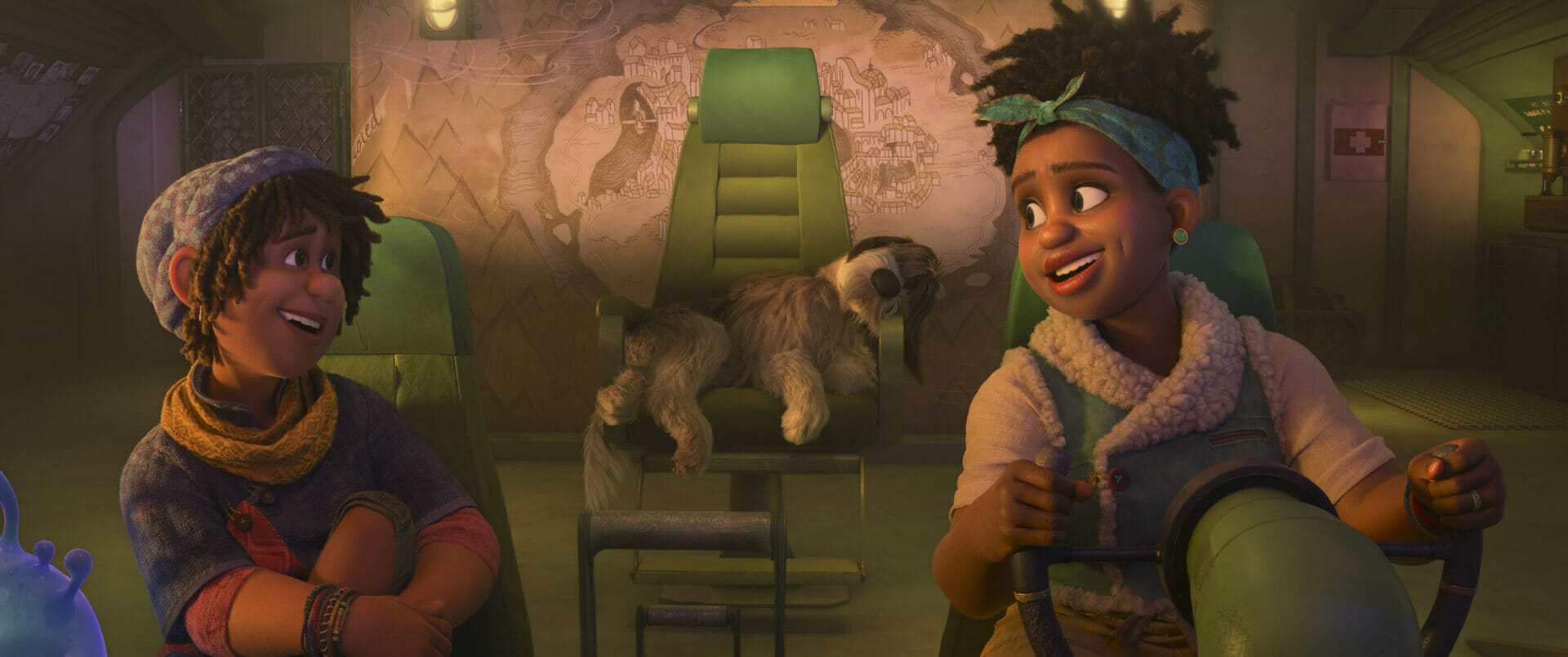 The only thing that's coming out is the inner monologue of the family members. Side characters are also part of inclusion. Legend is the three legged family dog that joins the multi-generational adventure. Animal lovers may not get enough of him. Splat is a non-verbal entity reminiscent of the magic carpet in Disney's Aladdin. The real world has a chance to embrace these new characters, or be stuck in a deep hole. Be accepting of outside appearances, be judgmental of behaviors and action.
The humor falls flat, unclear, and uneven. There are a couple jokes that land really well. But it's not enough to give the film points. The focus was very admirably centered on the design, story, and characters. What is lacking is the light-heartedness and prestige. WALL-E and Star Trek had the grandeur when showcasing the main transportation of the adventure the characters and audience will be taken on with sweeping visuals and engaging music to boost.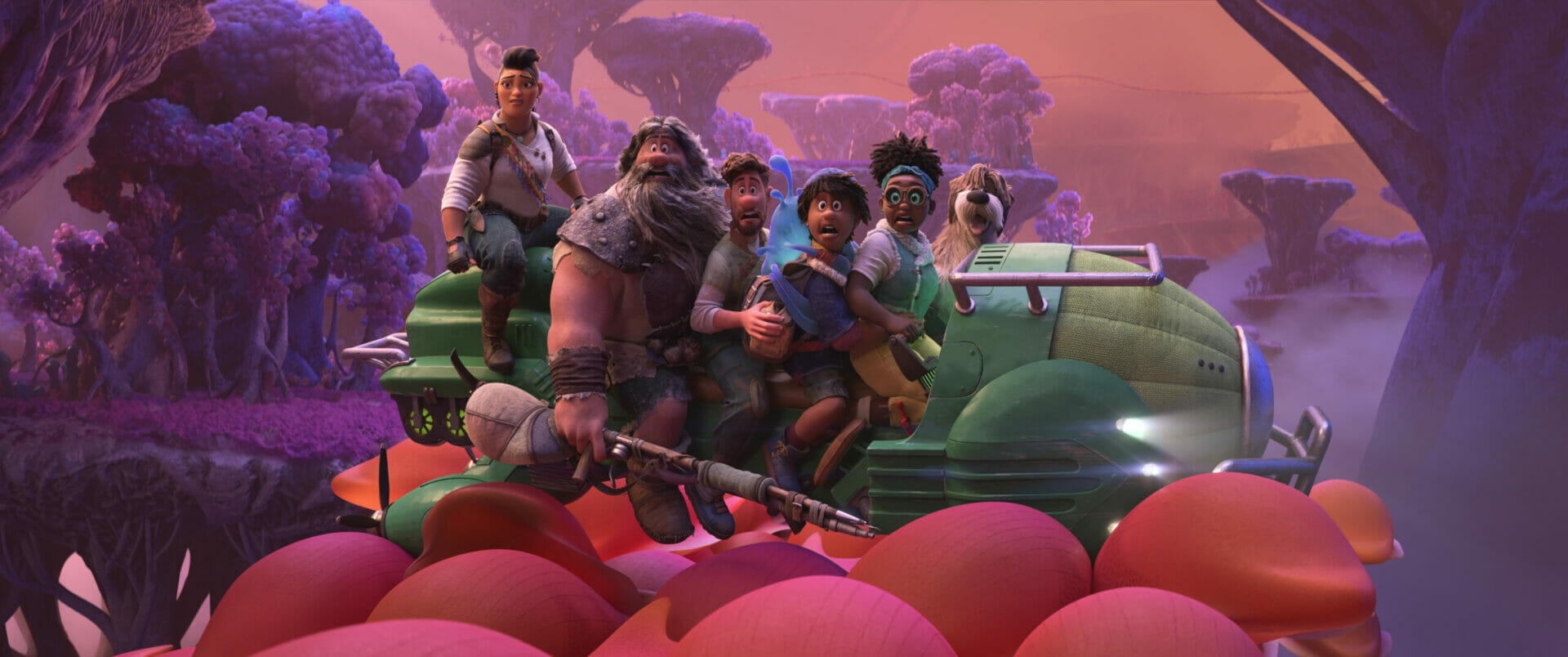 Disney Strange World presents wide shots of the main ship's scale, but without the punch. Where's the eye-catching moment to give the audience the sense of big things are coming their way? Some of the blocking of camera shots felt like they were left on the cutting room floor. As if this was done on purpose as a cost-saving measure.
Disney Strange World could easily be seen as the next sci-fi animated classic in the league of "Atlantis: The Lost Empire" and "Treasure Planet" with the family hurdles of "How to Train Your Dragon". With different generations picking apart the viewpoints of the characters, this movie can bring people together or bring out deep beliefs to the surface level. That's where a lot of criticism will come into play.