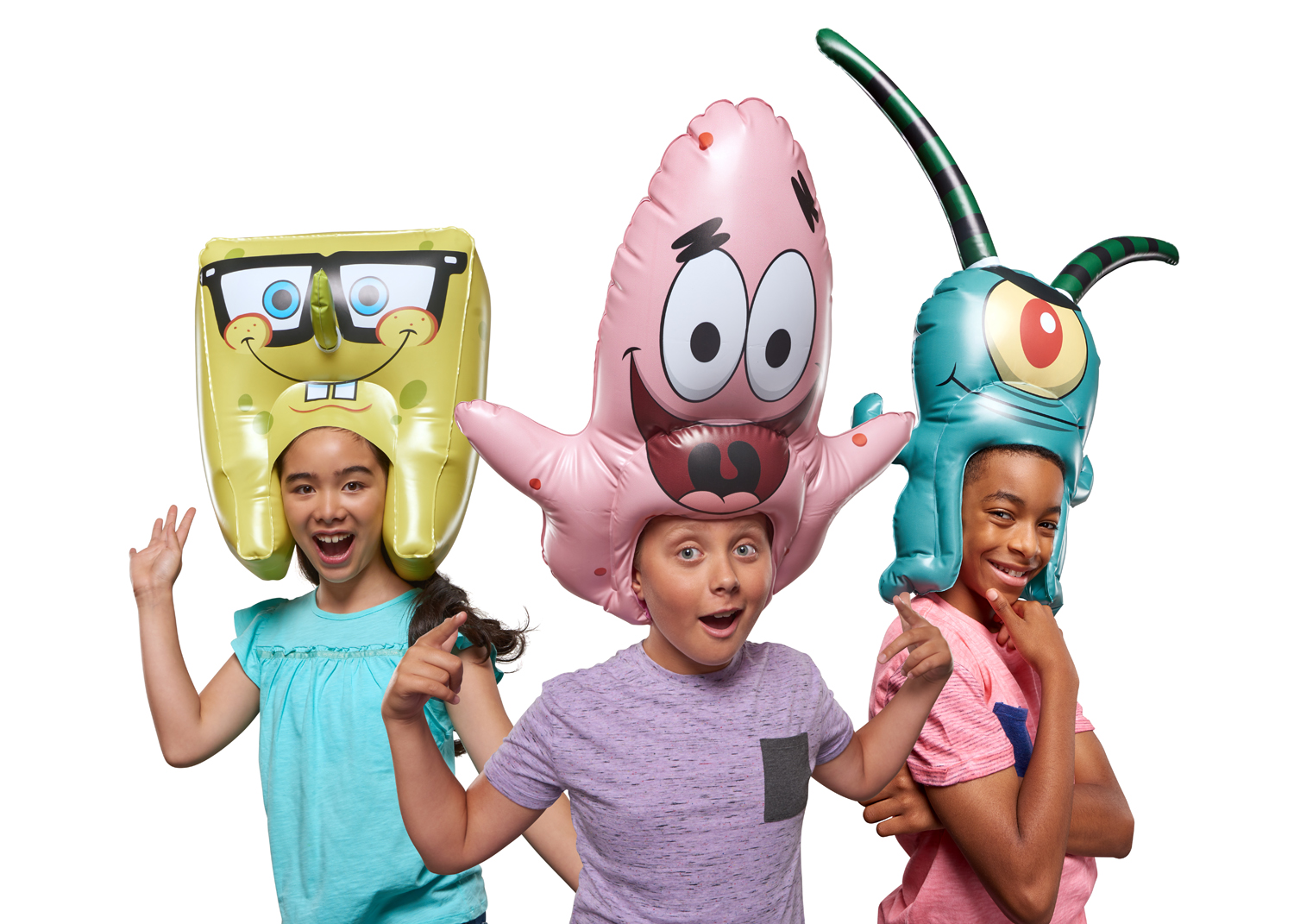 This post contains affiliate links and our team will be compensated if you make a purchase after clicking on the links.

Nickelodeon has some hot new retail items exclusive to San Diego Comic-Con 2019 that are only available at the Nick booth (#4113).
Nickelodeon is celebrating 20 years of SpongeBob SquarePants by inviting fans to enter into the world of Bikini Bottom at Comic-Con International: San Diego July 18-21, 2019. Attendees can grab both new and nostalgic Nick retail items spanning SpongeBob SquarePants, Teenage Mutant Ninja Turtles, Rugrats and more.
SpongeBob SquarePants SpongeHeads $6.00 (pic above)
There's a party in Bikini Bottom and your head is invited! Dress up as your favorite SpongeBob SquarePants characters with the 20" soft, inflatable headwear! Made to fit most kid and adults heads, SpongeHeads allow fans of all ages to show off their favorite characters in a silly fashion-statement! Let the party begin!
Rise of the Teenage Mutant Ninja Turtles – Exclusive Shredder Figure $30.00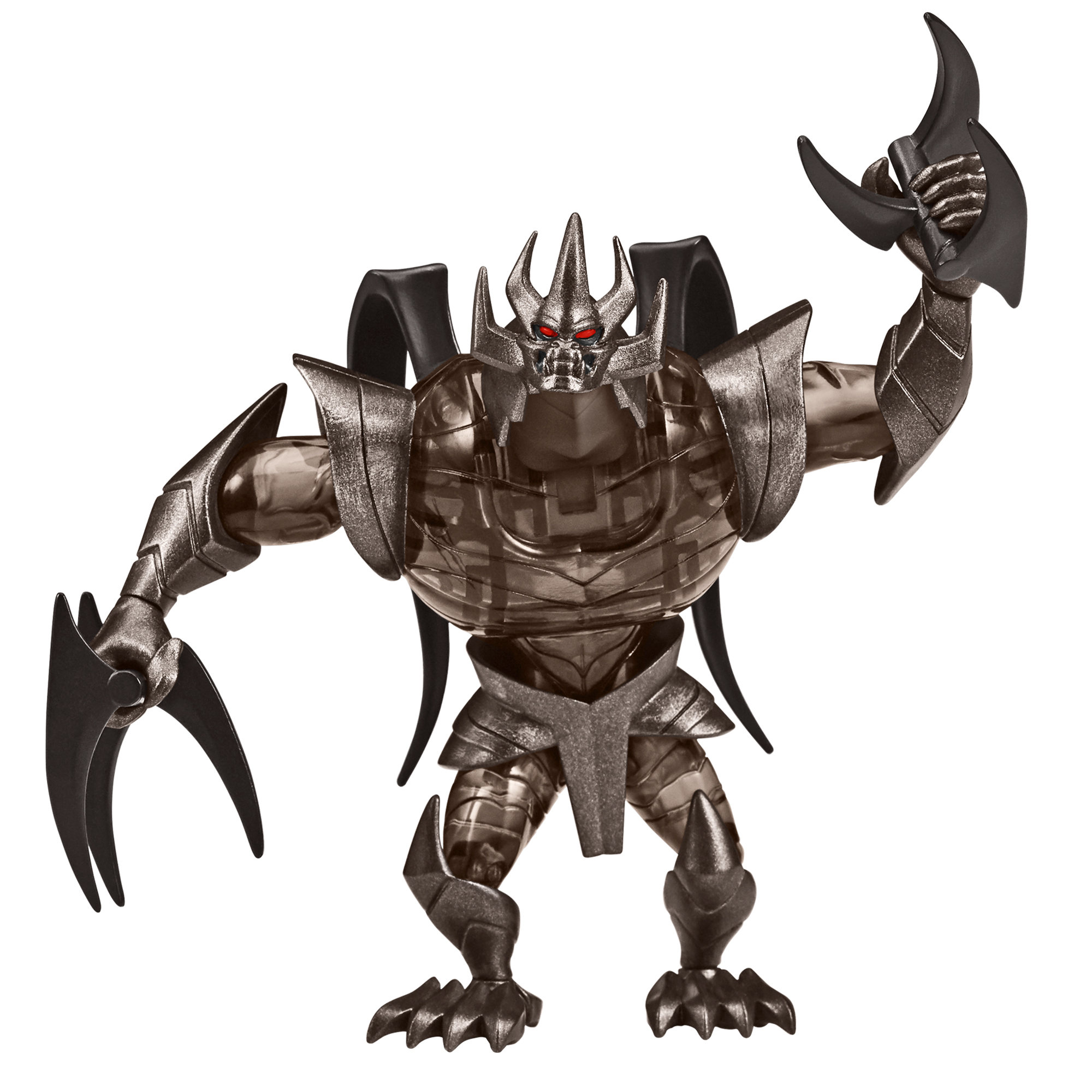 The Shredder is back! Based on Nickelodeon's Rise of the Teenage Mutant Ninja Turtles, the 2019 San Diego Comic-Con Exclusive Shredder figure comes ready to attack! The Turtles' ultimate nemesis stands nearly 6" tall and features a ball-joint articulated head with a sinister facial expression and glowing red eyes, a body molded in a translucent brown with gray, metallic-sprayed armor, and shredding claw weapon accessories. He also has slide joint neck articulation, waist articulation, ball-joint articulated shoulders, and hips, knee and ankle articulation so you can pose him in hundreds of different ways.
Shredder comes packed out in a highly-collectible, uniquely-styled, five-sided penta-shaped window box placed in a protective white mailer box calling out the "2019 San Diego Comic-Con Exclusive Shredder" name.
Metallic Green Reptar EEKEEZ $15.00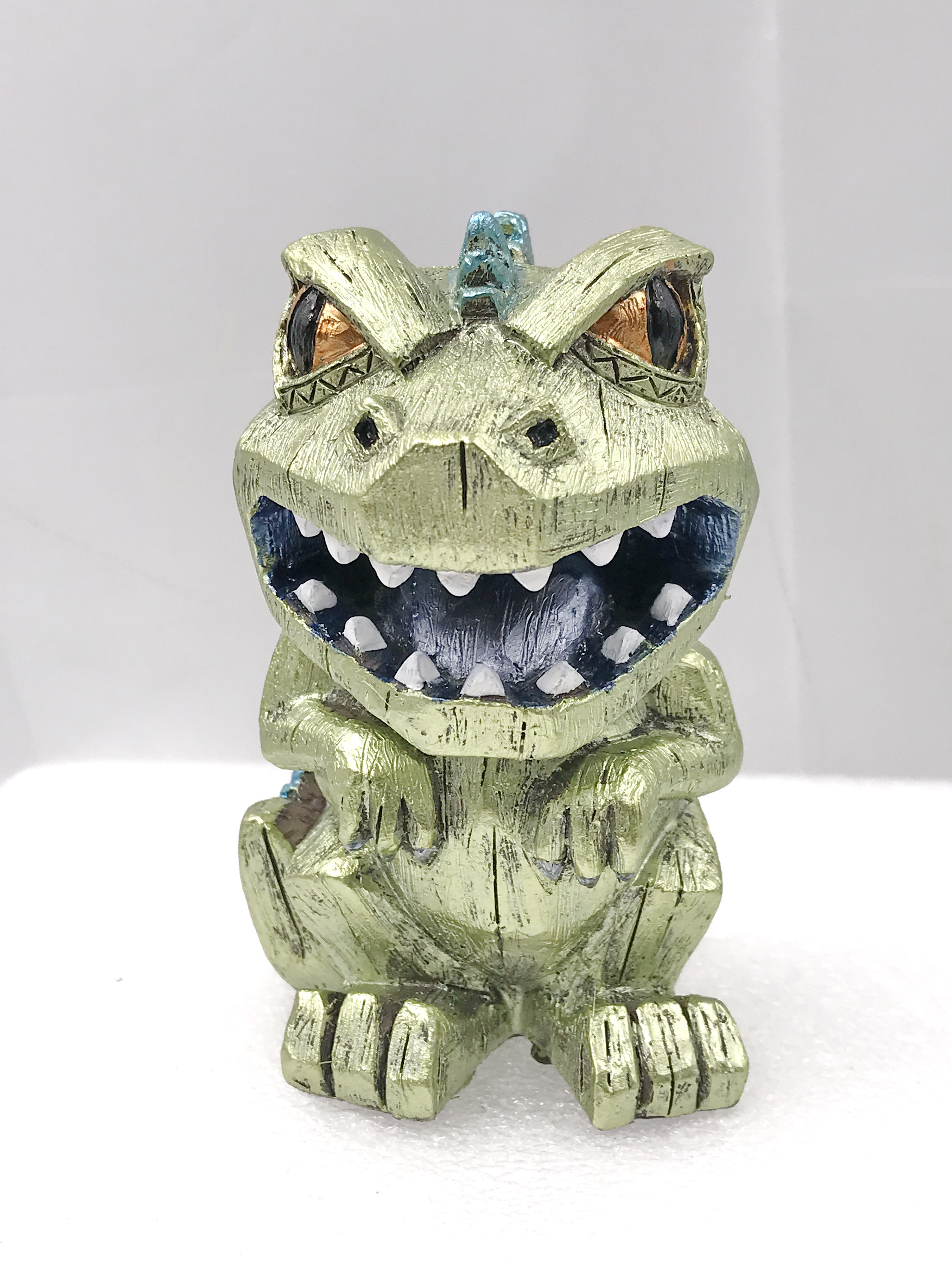 Exclusive Reptar Eekeez Figurine modeled after your favorite Rugrats character. Hand painted resin figurine featuring realistic wood carved design, measuring approximately 4" tall.
Chuckie Finster Bitty Boomer $20.00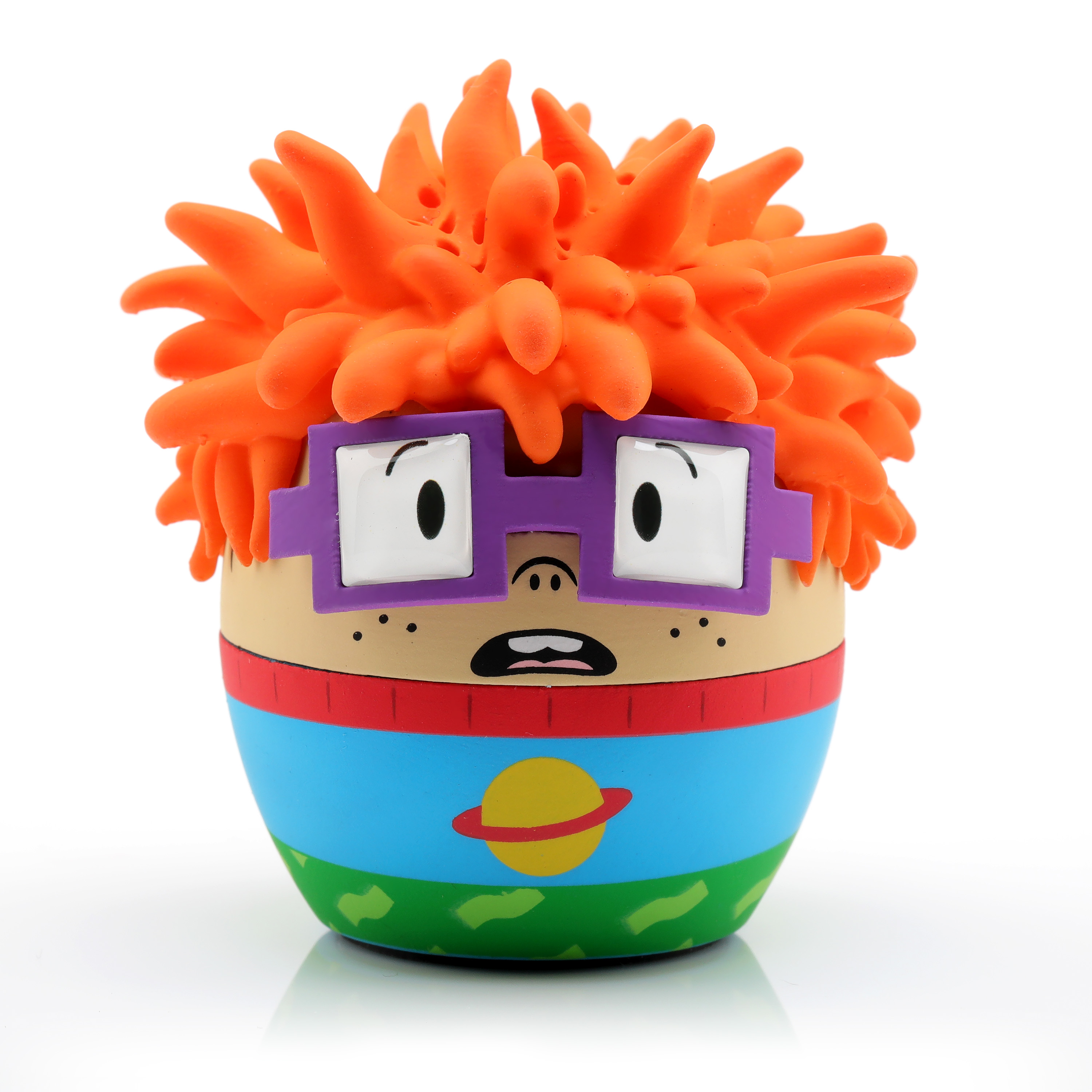 Bitty Boomers are ultra-portable, beyond adorable, wireless licensed Bluetooth speakers. Don't be fooled, what they lack in size, they make up for with clear, powerful, room filling sound. Tiny Size. Huge Sound. Bitty Boomers are just under 2″ in height and .25 of a lb. in weight so they can easily be carried in a pocket, or strapped to a backpack or gym bag (the strap is included- as is the USB charger) and so they can go wherever you go. They hold a charge for up to five hours. Our coating not only makes them a much more attractive item but it also gives them a water-resistant property that allows them to be taken to the gym, the pool, the beach, or virtually anywhere.
20Teenage Mutant Ninja Turtles Odd Sox $15.00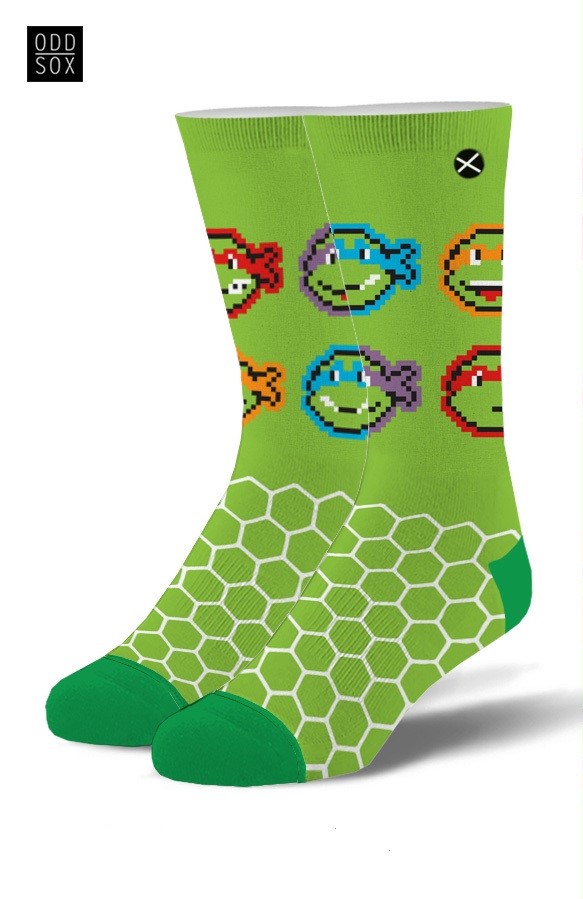 The lean, mean, green team is hitting the street – and your feet – with these Teenage Mutant Ninja Turtles socks!
Nick '90s Fanny Pack $20.00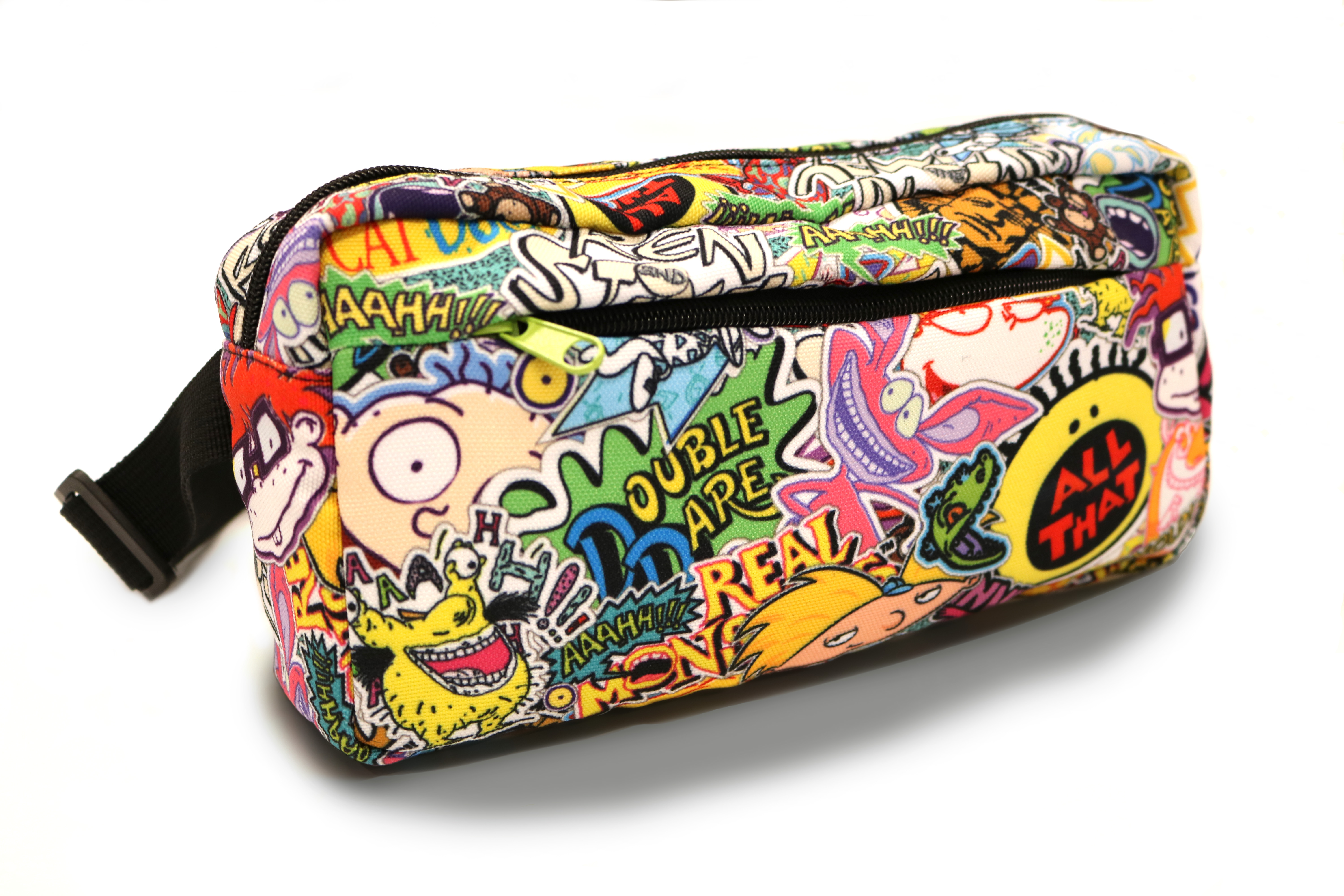 The '90s may be all that, but with this fanny pack featuring Nickelodeon's most iconic '90s series, you'll be looking all that… and a bag of chips!
Customized T-Shirt Station $20.00
Fans can purchase a t-shirt from the retail shop and customize it on the spot with characters and art from their choice of eight fan-favorite Nick shows: All That, SpongeBob SquarePants, Hey Arnold!, Rugrats, Rise of the Teenage Mutant Ninja Turtles, The Loud House, Avatar: The Last Airbender and The Legend of Korra.
Nick Box $50.00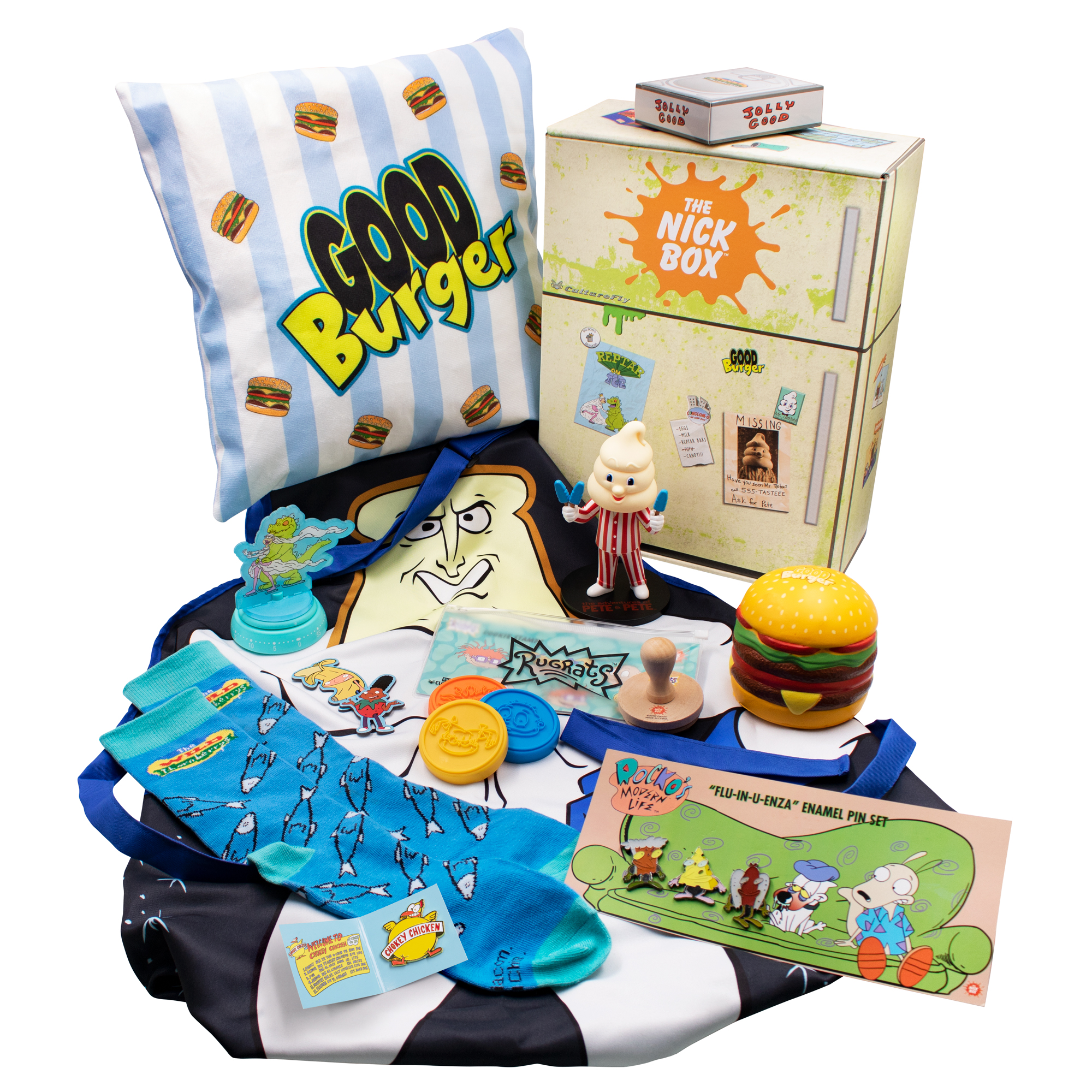 The Nick Box is back with an exclusive 2019 San Diego Comic-Con enamel pin! Each Nick Box comes filled with exclusive collectibles, apparel, accessories, home goods and so much more, featuring all your favorite classic Nickelodeon shows. The Nick Box is a quarterly, subscription service that brings your most memorable Nickelodeon experiences right to your front door, but the Nick Box at SDCC features a SDCC exclusive. This installment features these items and more:
· Exclusive Chokey Chicken Pin: "Yee Haw! You in the mood for chicken that looks good, tastes good, and even smells good? Then come on down to the Chokey Chicken! Commemorate your favorite O-Town original chicken joint along with Rocko and friends with this SDCC exclusive enamel pin!"
· What's Cookin'?: This tasty Winter box is full of exclusive items that will make your mouth water. Feeling hungry? Let us serve you up some Nick classics!
· Spinning Reptar On Ice Kitchen Timer: What better way to know when your food is done cooking than with this rad Reptar on Ice timer! If only this ice spectacular was playing in a rink near you.
· Mr. Tastee Vinyl Figure: We found Mr. Tastee and he is the coolest Nick Box exclusive vinyl! Can't get him anywhere else.
· Cookie Stamp Set: Make every batch of cookies perfect for snack time! Featuring Tommy, Chuckie, and the cookie queen herself, Angelica.
· Powdered Toast Man Apron: To be a master chef in the kitchen, one must dress like one! And nothing makes you feel like you have the power than with Powdered Toast Man!
· Jolly Good Sardines Socks: Cover up your feet in the cold with these sweet Wild Thornberrys socks! You'll make even sardines look smashing.
· Hey Arnold! Refrigerator Magnets: Add these fruit boys to your fridge! The Nick Box is the only place to get these Arnold and Gerald magnets.
· Good Burger Pillow Cover: You know what your pillow is missing? A classic Good Burger look! You will definitely have some sweet dreams.
· Enchanted Up-Chucks Pin Set: This pin set is perfect for any pin collector! You can find these one-of-a-kind pins only in the Nick Box!
· Good Burger Squishy: This Squishy is like having a real Good Burger, but without all the grease! Perfect for poking and squeezing. Order up!
SPONGEBOB SQUAREPANTS TOY LINE:
SpongeBob SquarePants MasterPiece Memes $30.00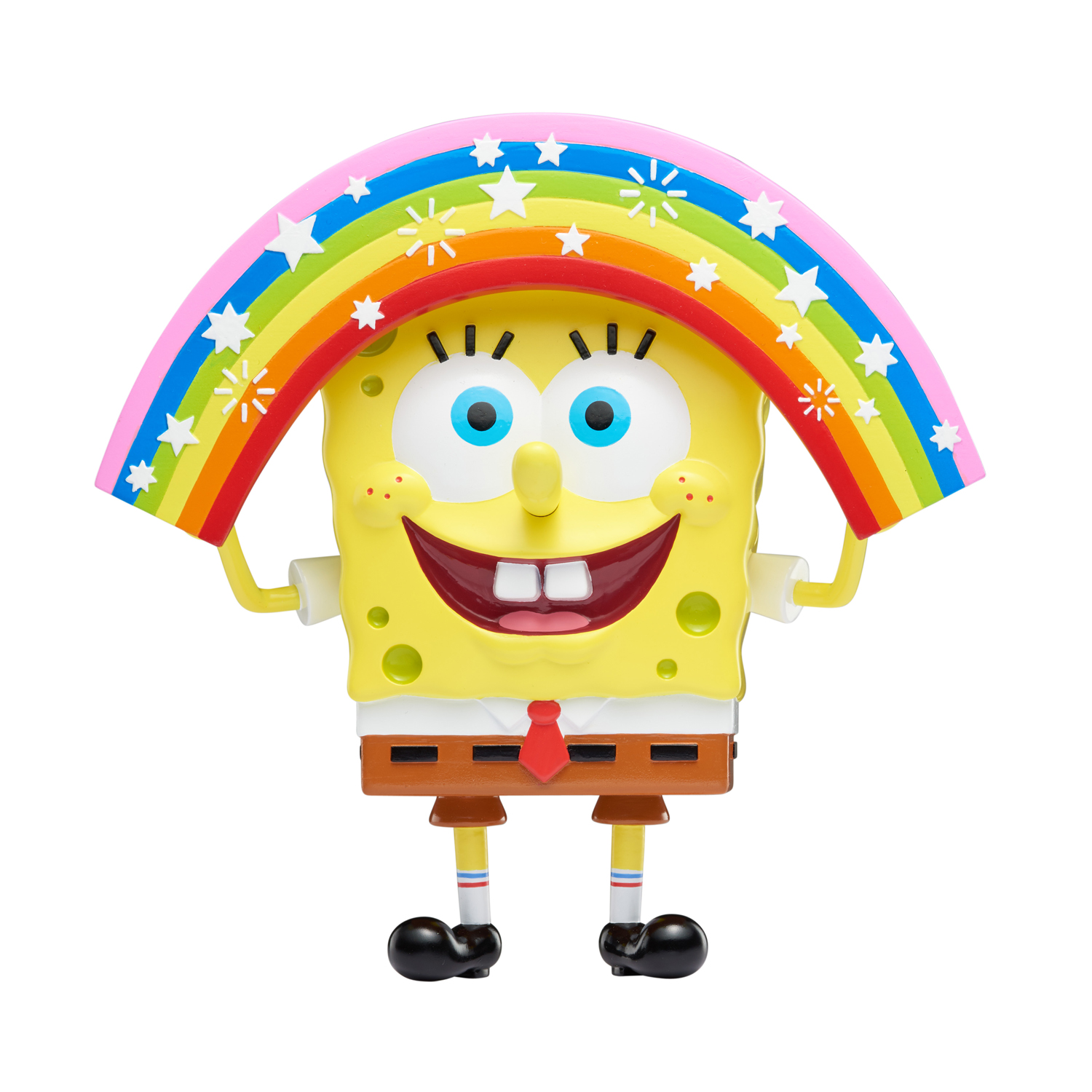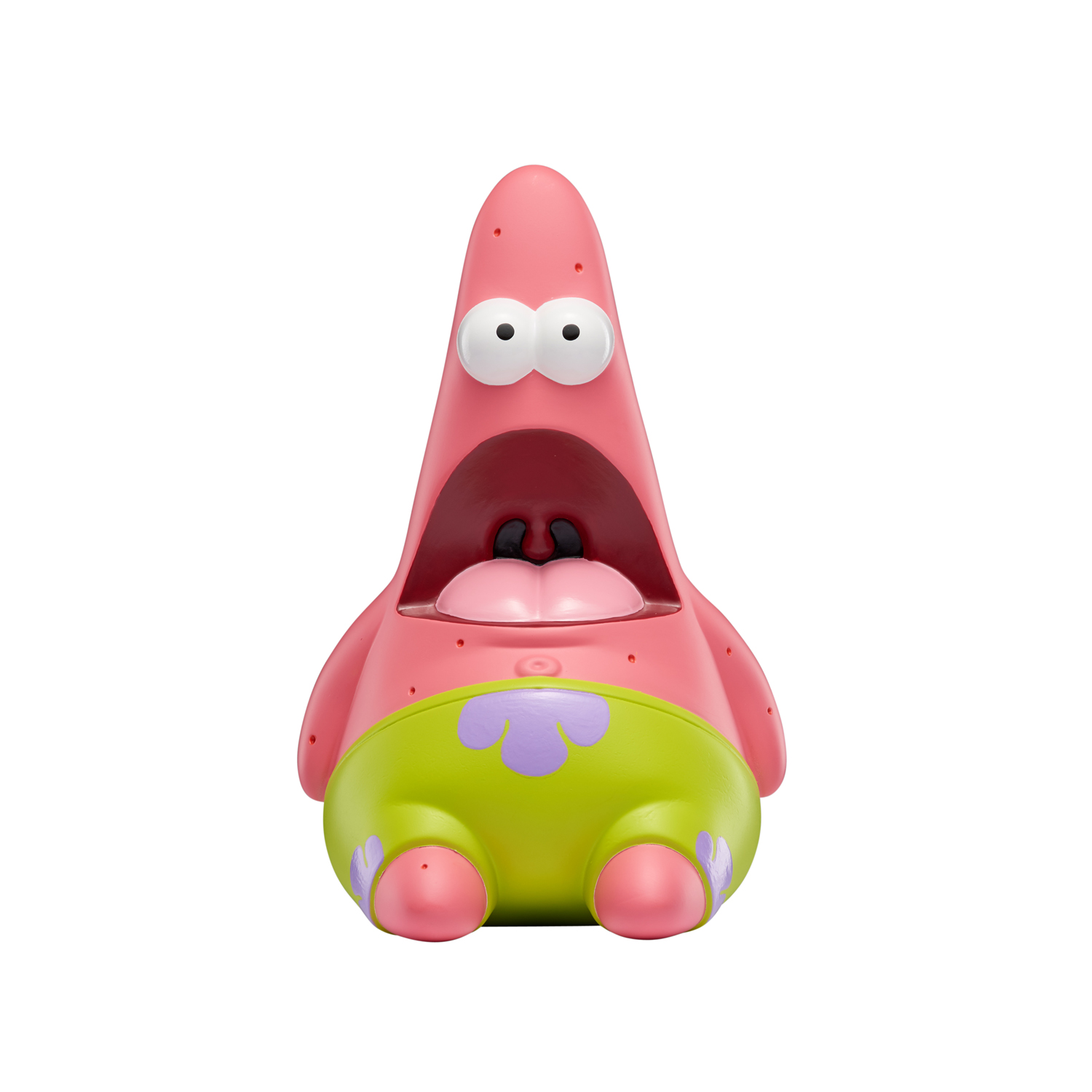 Memes in real life! 8" collectible vinyl figures bring to life fan-favorite show and movie moments that have now become some of the most popular viral memes. Featuring exceptional details and window packaging for collector displays, the SDCC figures include Mocking Imaginaaation SpongeBob and Surprised Patrick. These figures will be sold with a 20th Anniversary enamel pin of either SpongeBob or Patrick.